Traffic offenses involving motorcyclists are grabbing the attention of virtual citizens in an unprecedented way, as more and more incidents are being shared on social media platforms.
These incidents are often brought to light either by the individuals involved themselves or by public officials who witness them firsthand.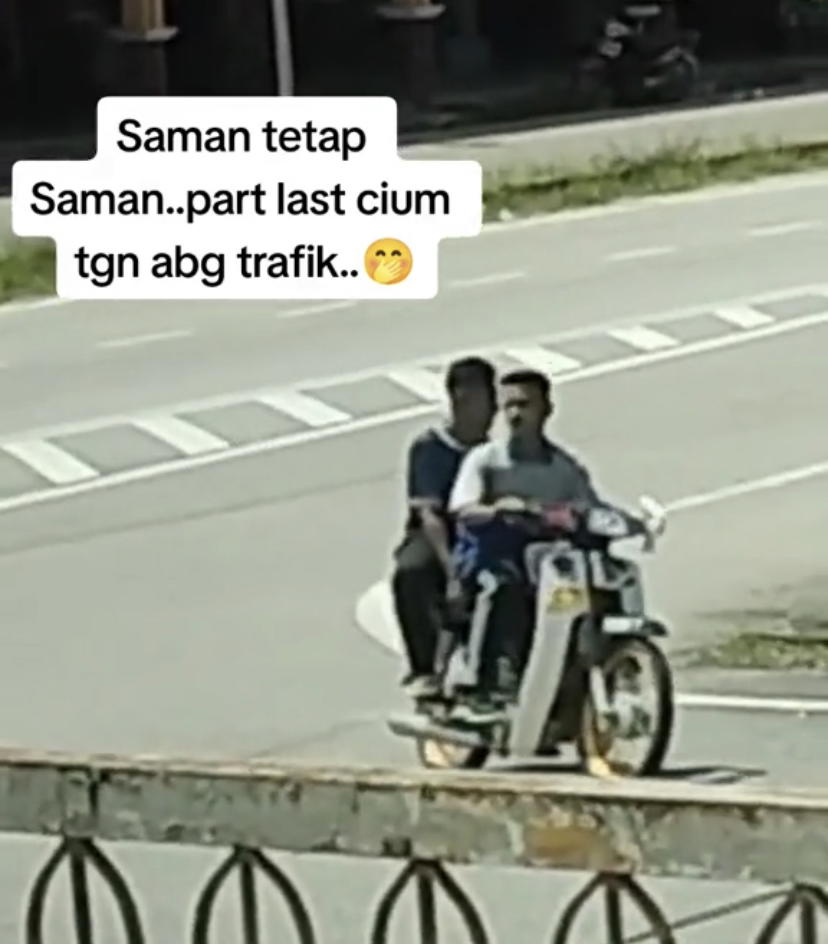 Recently, a video recording depicting a heartwarming encounter between two teenagers, believed to be high school students, and a traffic police officer went viral on various social media platforms.
Teen's heartwarming encounter with traffic police
The video showed the traffic police stopping two teenagers for riding a motorcycle without helmets, which is a clear safety rule violation.
But it wasn't just the helmet issue that got them into trouble; they might also get in trouble for not having a side mirror on their bike and having a registration number that did not conform to the permitted specifications.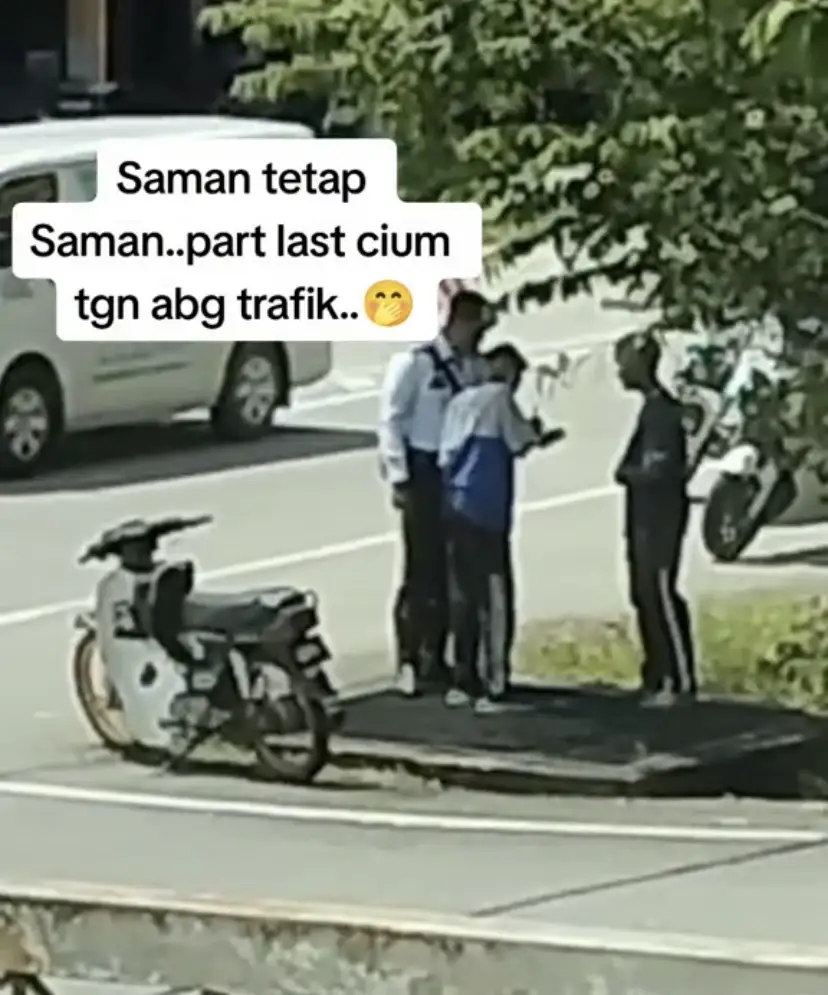 Social media played a big role when this encounter was recorded and shared on TikTok, grabbing a lot of people's attention fast.
Surprisingly, people didn't react negatively to the video as they often do in cases involving the police.
Instead, the comment section was filled with heartwarming and positive responses, all thanks to the remarkable behaviour of the teens involved.
Teen shook and kissed traffic police's hands
In the video, the teens follow the traffic officer's instructions. What really stood out was how polite and respectful they were.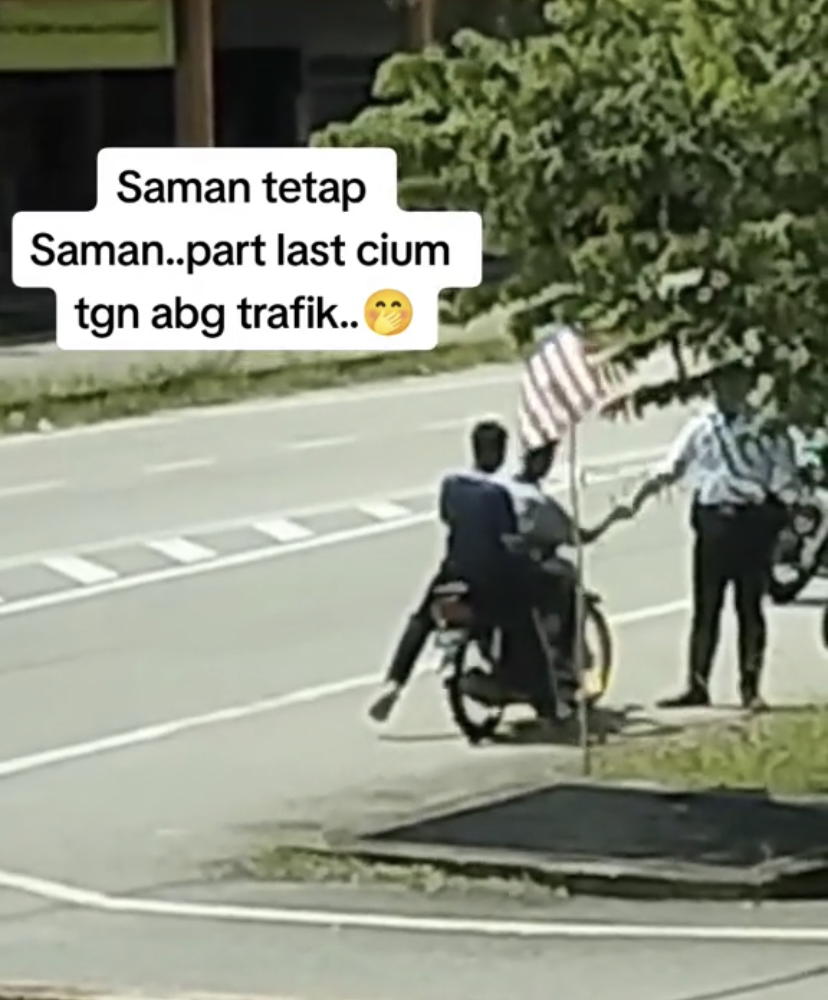 After being confronted and sued by the officer, one of the teenagers approached the traffic police officer and extended his hand for a handshake.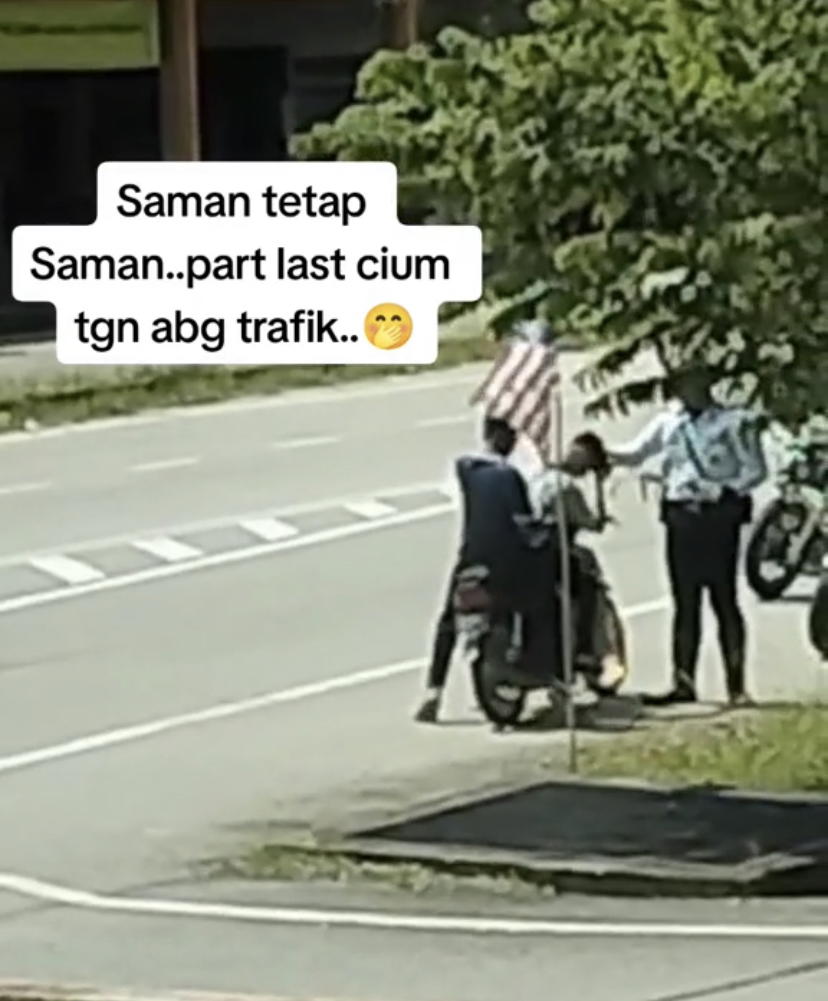 As a gesture of genuine gratitude and respect, he even kissed the officer's hand.
Online reactions
The video shared by Areyaa Yahya garnered more than 477k views and received over 16k likes on TikTok at the time of writing, and was widely shared across several other social media platforms.
What really caught people's attention was how polite and well-mannered the teenagers were. Many thought this showed they were raised well with good values from their parents.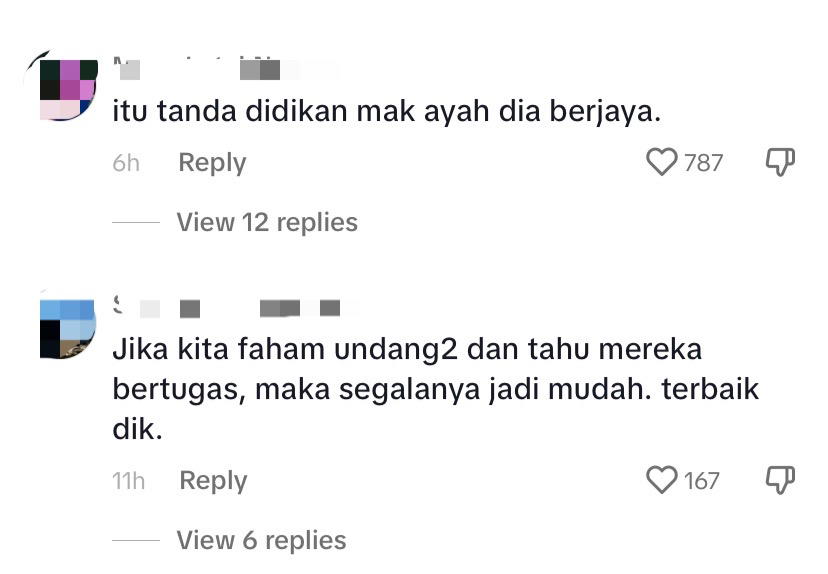 One user commended the teenager's upbringing, stating, "This just shows the parents raised him right."
Another user emphasised understanding the rules and the job of traffic police, saying, "If we understand the rule and know that they (the traffic police) just do their job, everything will be much easier. Good for you, kid."

In a lighter tone, one user made a jest, saying, "He can shake the traffic police's hand without feeling stressed because they're not the ones who will pay the fine. It's their father."
You can watch the full clip here:
What do you think of this heartwarming incident? Let us know in the comments!
READ ALSO:
---

---