Being a traffic police officer can be a dangerous job as one has to sometimes stop or even confront motorists who are trying to evade arrest or getting stopped at a roadblock.
A clip which has recently gone viral on social media has shocked many after an officer from the Road Transport Department (JPJ) was knocked off his feet after a motorcyclist rammed into him in order to avoid a roadblock in Negri Sembilan.
JPJ officer sent flying after motorcyclist rams into him at roadblock
In the 5-second video shared on X (formerly known as Twitter), it showed a group of JPJ officers attempting to stop a motorcyclist from fleeing a roadblock set up on the Seremban-Port Dickson highway.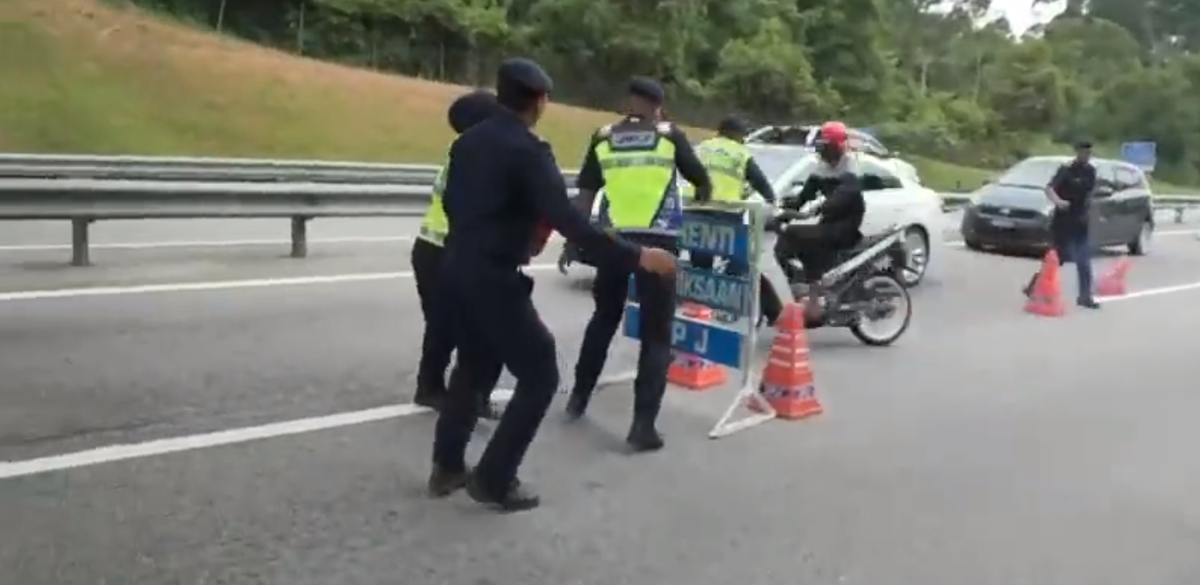 While trying to flee, the motorcyclist revved up the engine and drove straight into one of the officers, where the impact sent him flying before he landed on the ground on his back.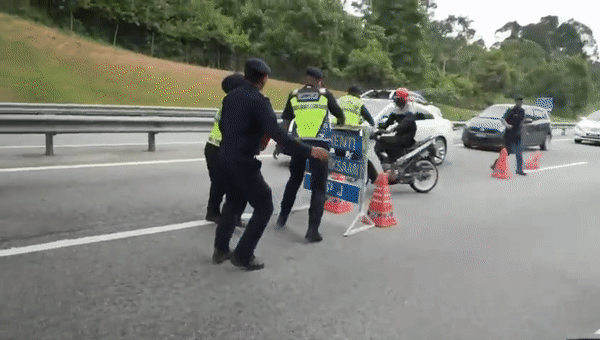 As both laid on the ground following the collision, the JPJ officer could be seen clutching his head and groaning in pain.
In another video, the JPJ officer is carried by five other officers into a police car and sent to the hospital for treatment.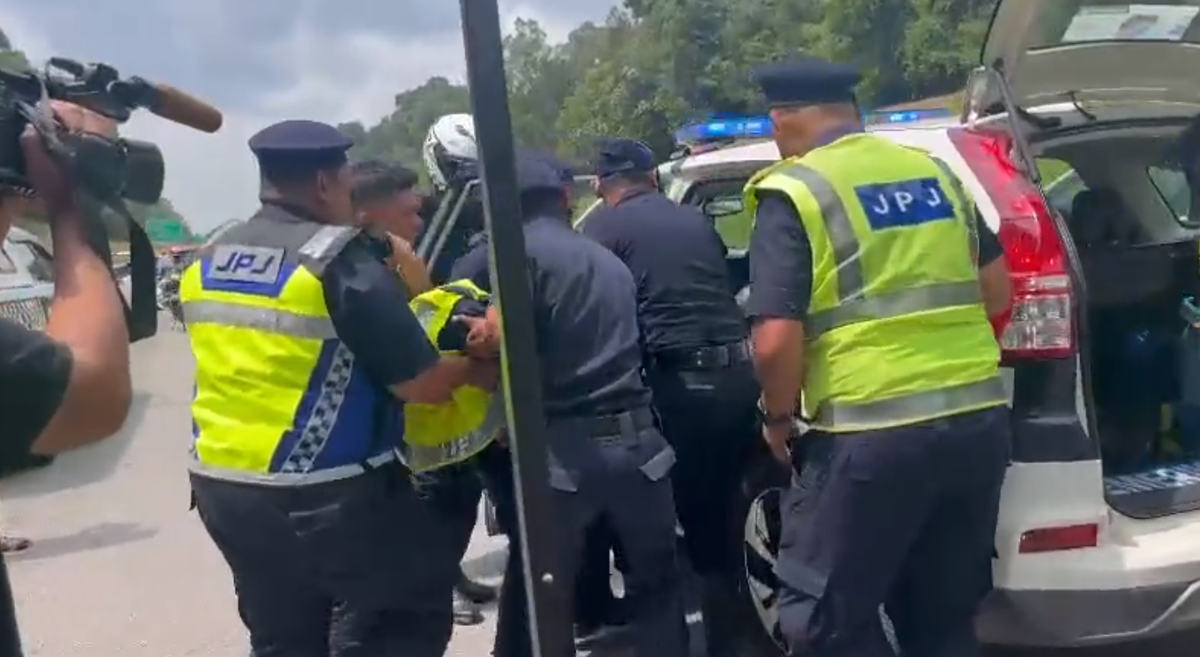 FMT reported that the officer suffered injuries to his neck, arms and legs but was later discharged after receiving medical attention at the Port Dickson Hospital.
Motorcyclist's license expired 11 years ago
JPJ later released a statement regarding the incident, where it unveiled some startling discoveries about the 25-year-old motorcyclist.
Kosmo reported that the motorcyclist was found to be on two active blacklists and that his road tax had expired on July 18, 2012.
He was arrested under the Road Transport Act (RTA) 1987 for driving with an expired license and failing to have a valid insurance and driver's license. The Yamaha Y125ZR motorcycle which was involved in the collision was also seized by authorities.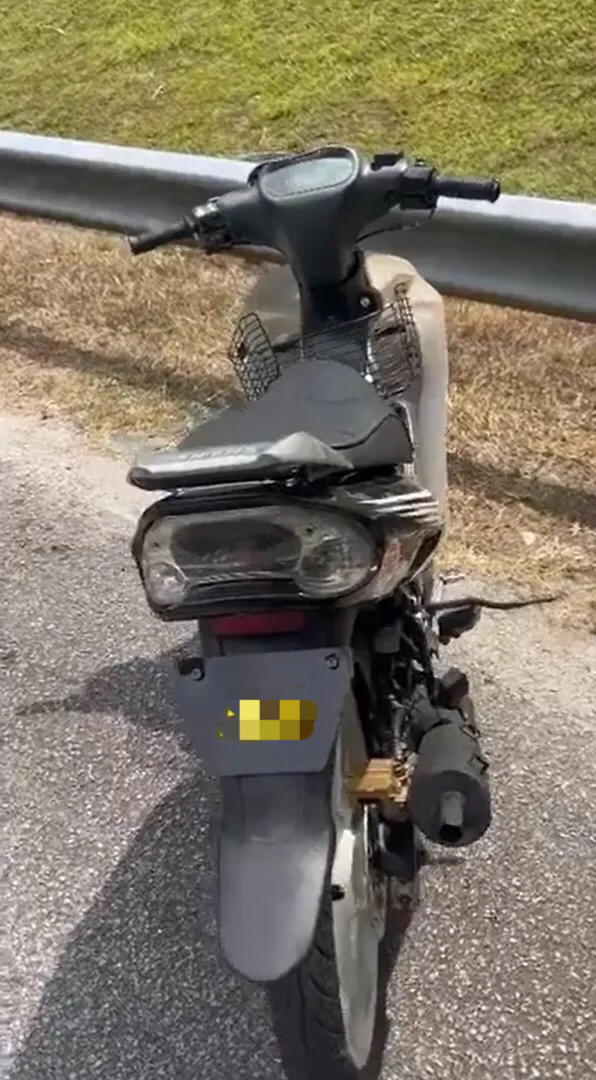 The statement also said that a police report was lodged against the 25-year-old and he was handed over to the Port Dickson police headquarters Traffic Enforcement Investigation Department for further investigation.
Meanwhile, Port Dickson police chief Supt Aidi Sham Mohamed said the motorcyclist has eight criminal records, including for drugs, and will be brought to the Port Dickson magistrate's court today to be remanded, reported The Star.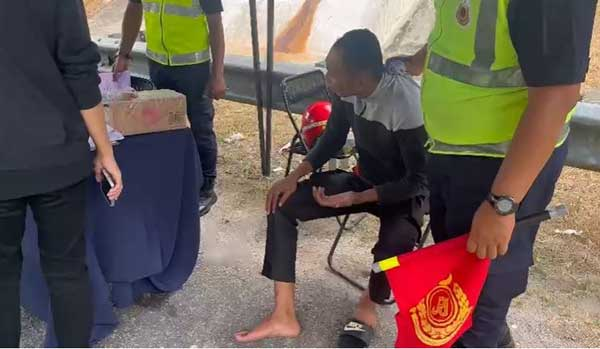 The case is currently being probed under Section 353 of the Penal Code for using criminal force against a civil servant to obstruct him from carrying out his duties.
Watch the video here:
READ ALSO:
---

---