Showing love for our parents can come in many ways, such as buying gifts or writing notes to thank them for the sacrifice they've made in bringing us up.
For one young man, his love for his mother was shown under rather unfortunate circumstances after he got into an accident which he thankfully escaped unharmed.
M'sian teen gets into road accident
The incident was witnessed by well-known philanthropist Kuan Chee Heng, fondly known as Uncle Kentang, in a Facebook post shared yesterday (July 19).
In the post, he said that he was on his way to buy groceries at Jalan Chow Sow Lin 2 on Sunday when he saw a car that had been flipped on its side.
Upon rushing to the scene, he quickly pulled a young man out from the car, who was clutching onto a bouquet of flowers.
"I told the teen to contact his family but he told me that his phone was inside the car. I also noticed that he held on to the flowers the entire time," he wrote.
'It's for my mum'
Piqued with curiosity, Uncle Kentang asked the teen whether he had bought the flowers for his girlfriend. To his surprise, the flowers were actually meant for the teen's mother.
The teen told me he had no girlfriend and that today was his mum's birthday. Upon hearing his answer, I saw how much he truly loved and respected his mother.
Touched by the teen's filiality, Uncle Kentang contacted the young man's mother and told her to come to the scene.
"When she arrived, I told her that she should be proud to have a son who loves her deeply. I hope that others will learn from this teen and spend more time with their parents."
Netizens praise teen's love for mum
The post, which has garnered more than 4,000 reactions, saw netizens touched by the teen's filial piety and commended him for it.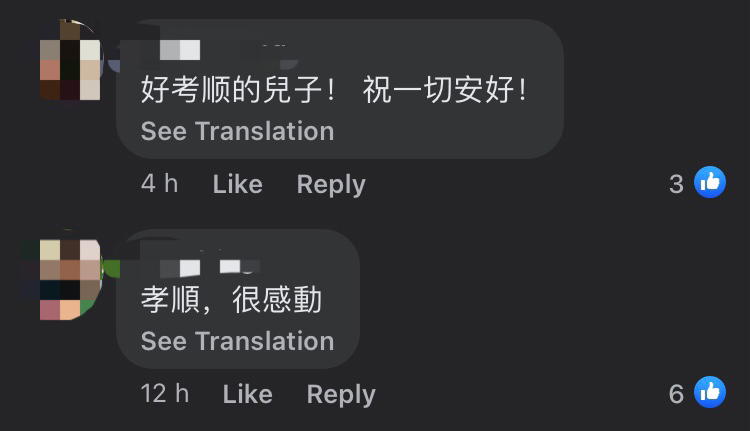 They also wished his mum happy birthday and hoped that they will continue to stay healthy and happy.

What a heartwarming story! Have you told your parents how much you love and treasure them yet?
READ ALSO:
---
---