In a startling incident, 16-year-old from Kedah recounted how his smartphone burst into flames while it was plugged in for charging, narrowly avoiding a catastrophic fire at his home.
The teenager described his experience in a widely-shared TikTok video, stating that he had left his smartphone charging on his bed while he himself slept on the floor.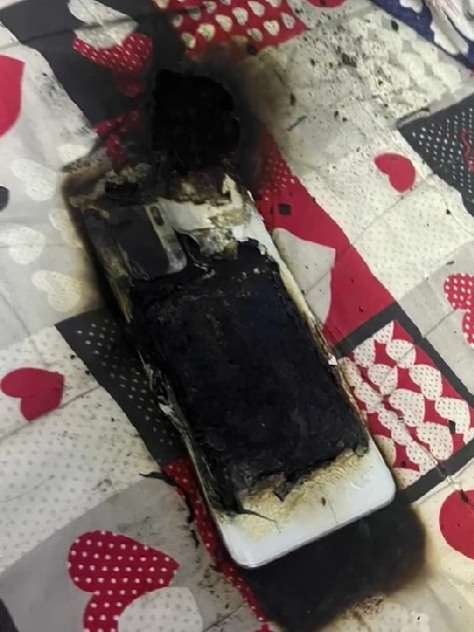 Completely oblivious to the impending risk, he was jolted awake by his 21-year-old sister who discovered the room filling with smoke.
The event unfolded in the wee hours of a Wednesday morning. Thanks to his sister's prompt action, the teen was able to evacuate the smoke-filled room, thereby averting more severe outcomes like suffocation.
The viral video, uploaded by Nurain Najihah on TikTok, has received more than 1.4 million views and has amplified the conversation surrounding the perils of leaving devices charging unattended overnight.
As indicated in the video, the siblings were initially unaware of the smoke accumulating in their home and feel fortunate to have detected it before any irreversible damage could occur.
Reflecting on the episode, the teenager expressed relief that he was unharmed and that the fire was contained. He said this harrowing incident served as an invaluable lesson about the importance of not charging mobile phones while asleep.
Nurain Najihah, who initially posted the video to raise awareness, emphasized that her primary aim was to discourage others from making a similar error, according to Harian Metro.
While she didn't expect the video to go viral, she is pleased that her cautionary tale is impacting viewers.
The video has prompted many to reconsider their device-charging practices to eliminate potential hazards.