Most would know that certain parking spots are reserved for those with physical disabilities. However, some have yet to catch on to that simple concept.
A taxi driver recently became the subject of public anger after he was caught on film reversing out from an OKU parking spot and even damaged the wiper of a car belonging to an OKU driver.
M'sian taxi driver parks illegally at OKU spot & vandalises OKU car's wiper
In the 44-second video shared on X by MALAYSIA MOST VIRAL last Friday (Sept 22), it showed the taxi driver struggling to reverse out from an OKU parking spot as there was a Perodua Kancil blocking him.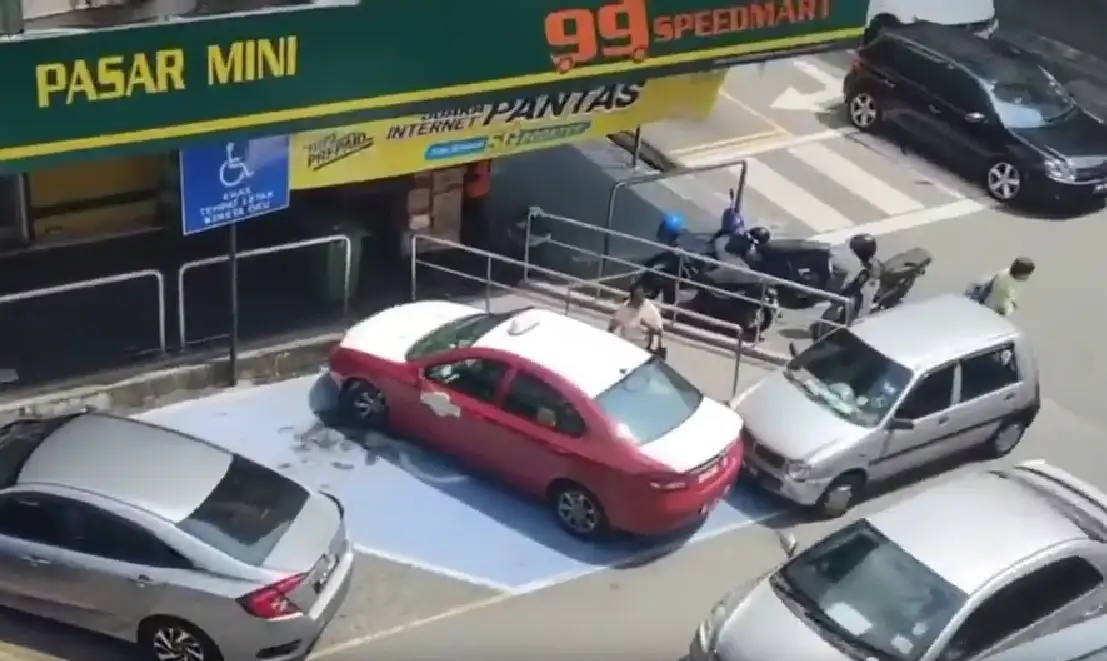 However, the taxi had no OKU sticker on it, suggesting that most likely the driver had illegally occupied the parking spot. As for the Perodua Kancil, it had one displayed on the windshield.
After reversing the taxi out from the spot, the driver jumped out from the vehicle in anger and proceeded to break the Kancil's wiper before driving away.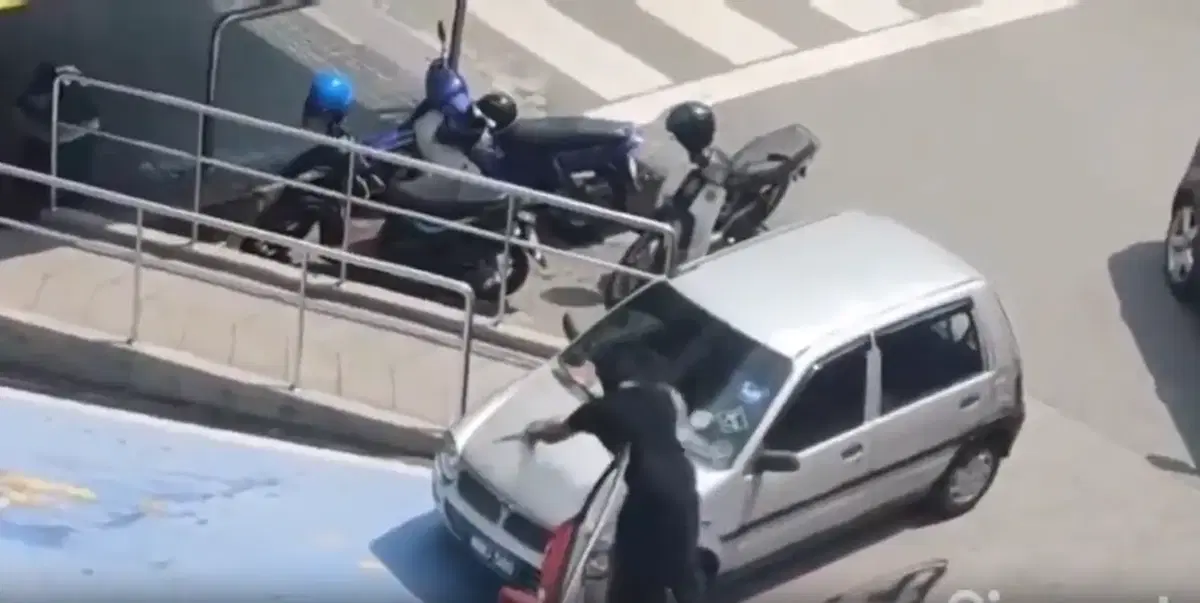 Netizens outraged
In the comment section, netizens were appalled by the driver's actions and criticised him for vandalising the Kancil when he was clearly in the wrong.
'Poor (Kancil) driver. His parking spot was taken and now he has to fork out money to replace the wiper.'

'Even if you're living a stressful life, you have no right to damage other people's property, let alone those who deserve help. No wonder so many people don't take taxis because of this attitude.'

Watch the unhinged behavior take place here:
Dah La Rembat Parking OKU.. Die Siap Patahkan Lagi Wiper Kereta OKU Tu pic.twitter.com/YAHL6xr05L

— MALAYSIA MOST VIRAL (@MALAYSIAVIRALLL) September 22, 2023
READ ALSO:
---
---
---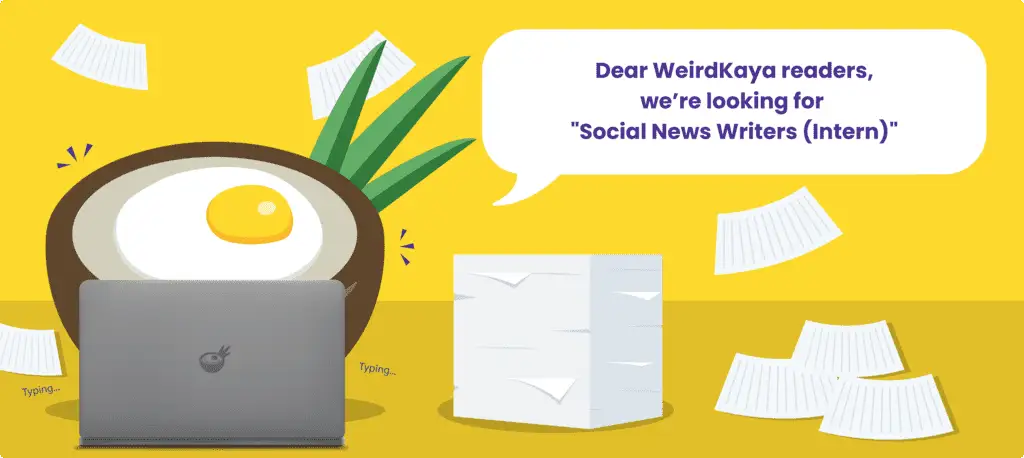 ---