One of the worst nightmares for those who rely on public transport and car hailing services is leaving their possessions and belongings behind when they get off the vehicle.
Thankfully, a couple who left their wallet behind were fortunate to have it back thanks to an honest and kindhearted taxi driver.
This act of kindness was recounted by a netizen named Joan Chong, who wrote in a lengthy Facebook post how her husband Fedtrick Chua managed to recover his wallet during their stay in Johor Bahru.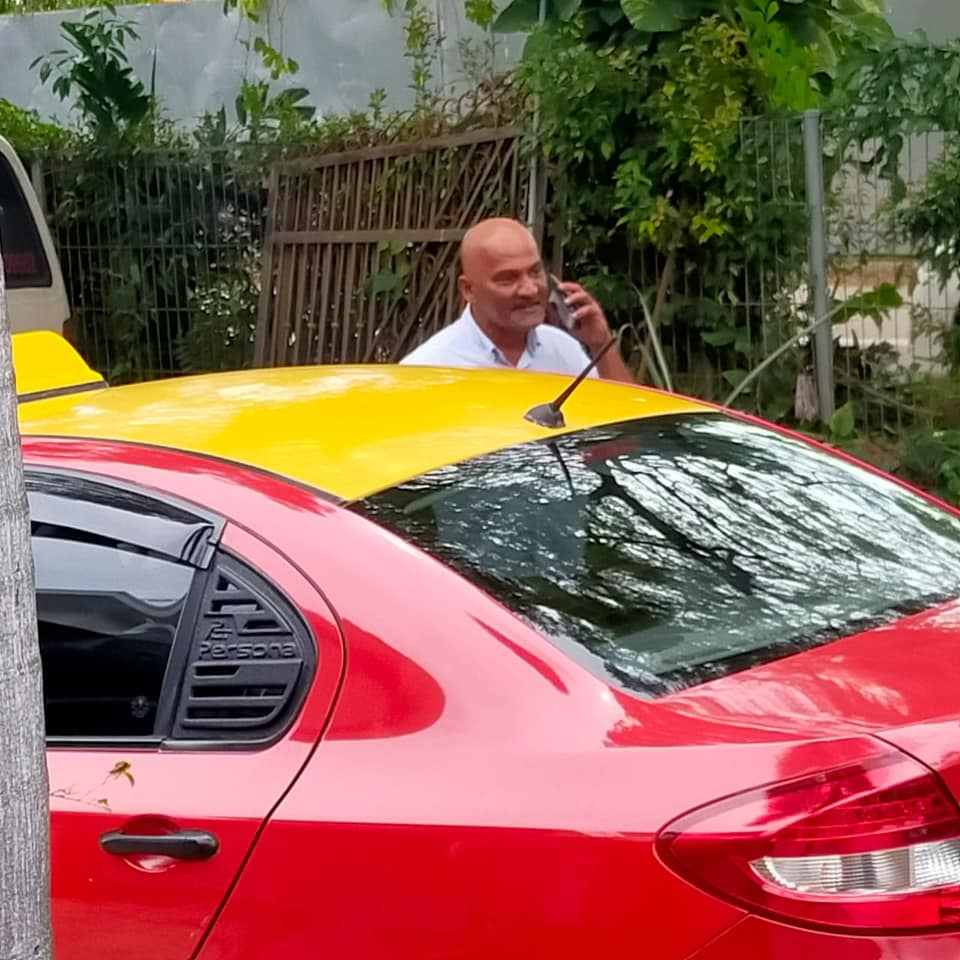 Where's my wallet?
In the post, she wrote that she and her husband were eating at Johor Bahru Kam Long Curry Fish Head when they decided to go shopping at Paradigm Mall.
While deciding whether to take a Grab ride, the couple noticed a line of taxis and chose to take one instead.
After reaching the mall, Fedtrick took out his wallet and paid the fare before alighting the vehicle. However, as they were about to step foot into the first shop, he realised with horror that he had left his wallet in the taxi.
Hoping to catch the taxi, the couple quickly returned to the drop-off point but were left disappointed as the taxi had already left.
Unsure over their next course of action, Joan and Fedtrick took another cab to travel back to the original pick-up point in hopes of locating the taxi that drove them to the mall.
"During the trip, the taxi driver asked us what was the first taxi's license plate and whether the car roof was red or white, but we were unable to answer as we didn't pay attention to it.
"I sensed that he (the taxi driver) really wanted to take off his slippers and smack our heads with it, but it didn't happen as he was wearing covered shoes," she joked.
After 15 minutes, the couple reached the curry fish head stall but once again, they did not see the first taxi there.
Drove more than 30km to return wallet
Left with no choice, Joan and Fedtrick returned to Singapore and proceeded to lodge a police report over the missing wallet.
However, as they were halfway through the report, they received a call from a neighbour who told them that a taxi driver was waiting to return them a small green wallet.
Shortly after, the taxi driver got in contact with Fedtrick, who told him to hand the wallet over to his neighbour for safekeeping.
Touched by the taxi driver's act, Joan said that she wanted to share her experience online to prove that there were still good people in this world.
We were really touched since the taxi driver travelled all the way from Johor Bahru to the location stated in our identity card simply to return us the wallet.
"This taxi driver has spared us from a lot of problems, so we are truly thankful for him."
Read her post here: