Chicken rice is a comfort food and largely affordable meal for most Malaysians as it's relatively simple yet gratifying.
However, a netizen was left shellshocked after he was given a bill amounting to RM80 after dining at a chicken rice stall located in Pudu.
M'sian stunned over being charged RM80 for chicken rice
Sharing his experience on Facebook, Edwin Lu expressed his shock after having a meal of chicken rice last Friday.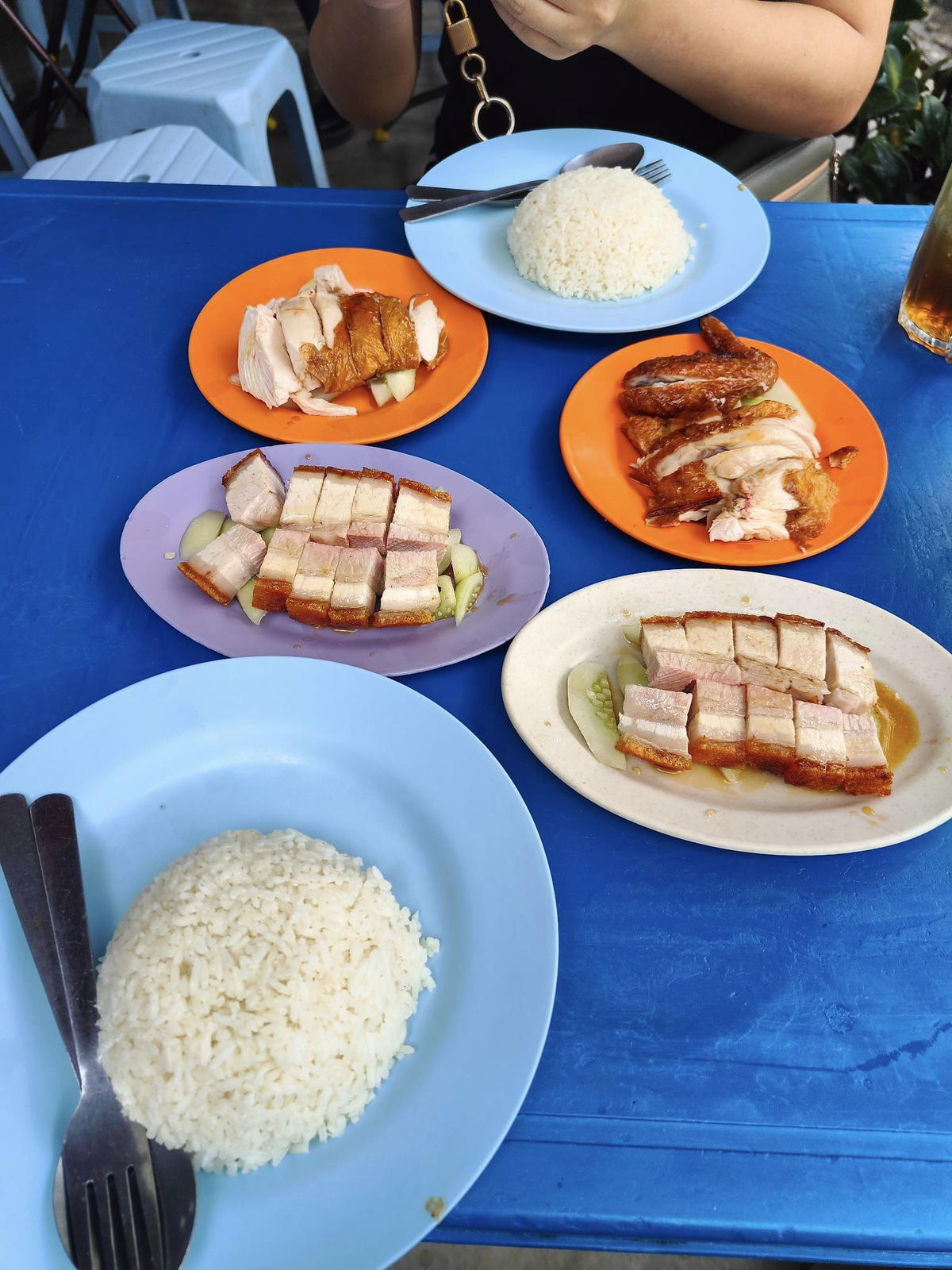 According to the receipt, he ordered one set of roasted pork belly and roasted chicken rice (the wing portion) and another identical set, but with the breast portion. Each set was priced at RM35.
In addition to the two sets, he also ordered two herbal teas, each priced at RM3.50. The total price for the entire meal was RM81.60 inclusive of 6% in service tax.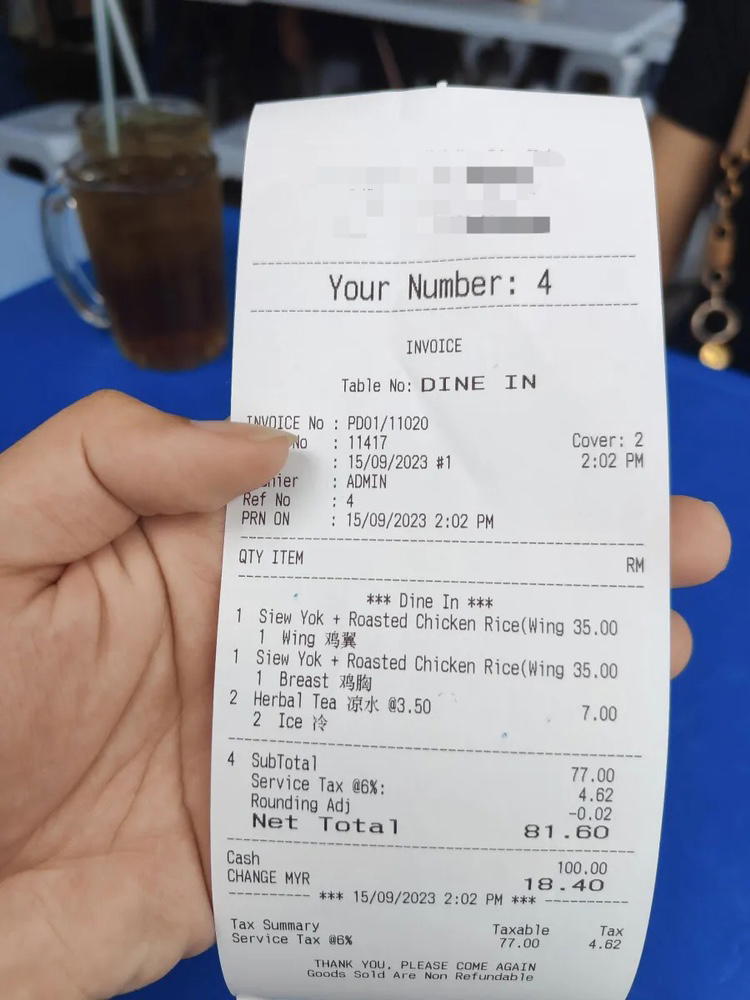 Divided opinions
Edwin's post has since garnered much attention online, where netizens were equally flabbergasted by the RM80 bill.
'They dare to charge RM35 per plate for this portion? And yet there are people who still dine there.'

'The price is unreasonably high! And they charge 6% service tax too'

On the other hand, some defended the restaurant, with one criticising Edwin for shaming the stall when the prices were clearly stated.
'It's a Michelin stall, so RM80 is still reasonable. It's not like they didn't state the price properly. What are you trying to portray by posting this after you're done eating?'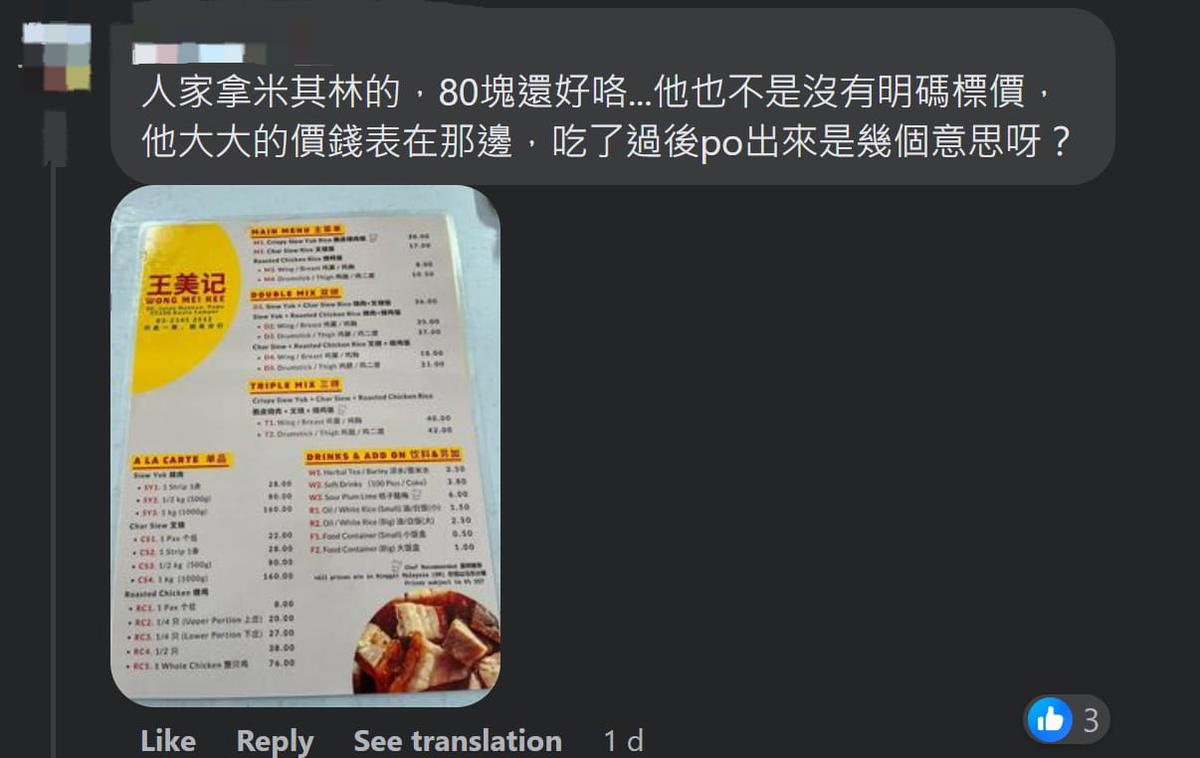 According to Business Today, the said restaurant received a Bib Gourmand distinction last year, an award reserved for "friendly establishments that serve good food at moderate prices".
Read the post here:
Do you think the restaurant's pricing was excessive? Share your thoughts with us!
READ ALSO:
---
---
---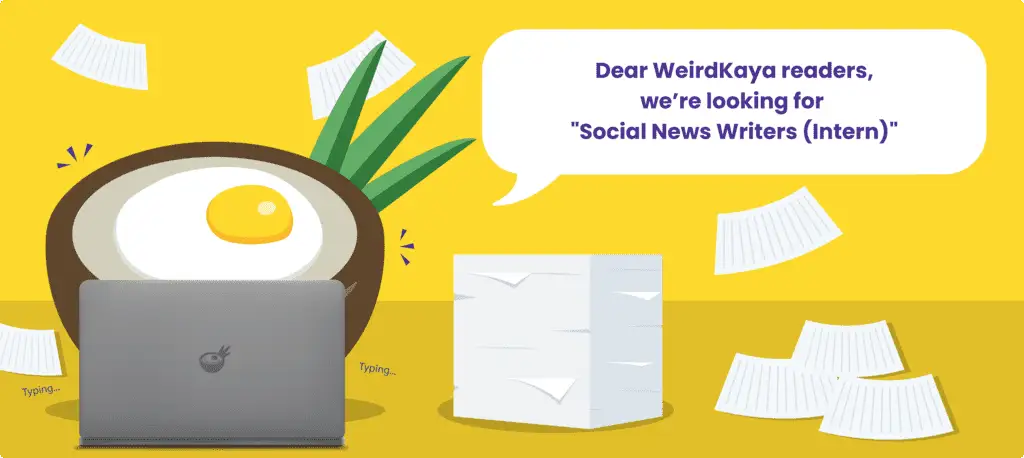 ---