Whenever someone gets good results for their exams, they would be given a reward, either in material or monetary form.
An student was gifted a motorcycle worth more than RM4,000 by the school's Parent Teacher Association (PTA) after she scored 9As for SPM.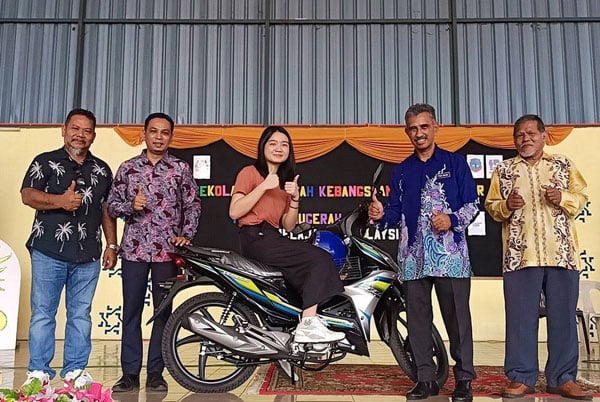 M'sian student who scored 9As for SPM given a motorcycle
According to Berita Harian, the student who received this awesome gift was 18-year-old Chong Kaiqi, who studied at SMK Malim Nawar.
She was gifted a Modenas Kriss 110 motorcycle worth more than RM4,000, which was presented by the PTA.
The motorcycle was part of the school and PTA's commitment to recognise students who achieved excellent SPM results. This also makes Chong the first to receive such a gift.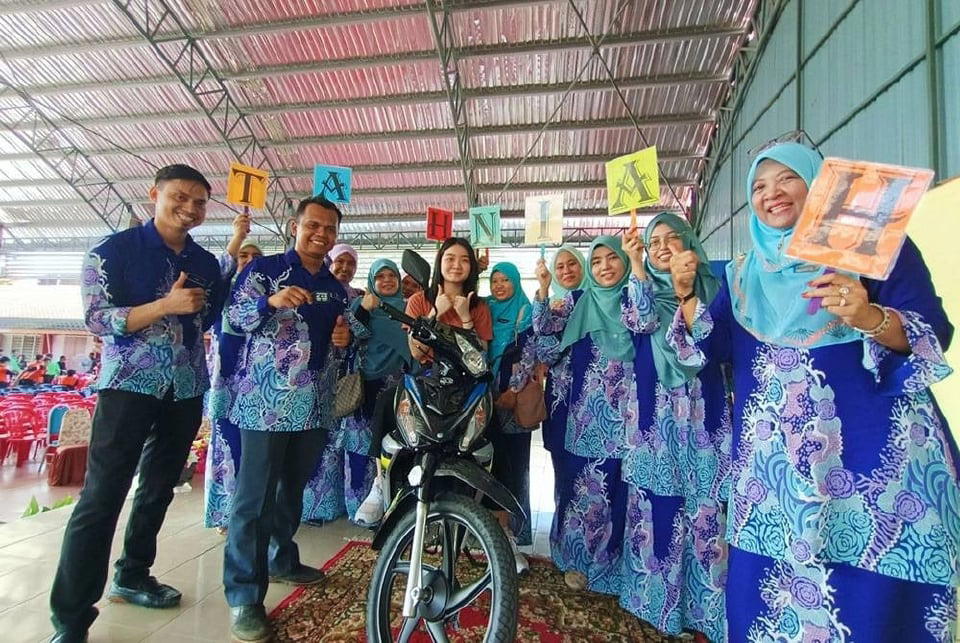 Chong, who lives in Malim Nawar Tin, told the Malay daily that she was surprised by the gift as she just want to achieve excellent results to make her school and grandparents proud.
I was at a loss for words when I was called to receive this motorcycle gift. This will surely be a sweet memory for me.
"Looks like I'll have to get a motorcycle license very soon as I only have a car license," she quipped.
Netizens suggest alternatives
In the comment section, netizens were overjoyed by Chong's achievement and congratulated her.
However, there were some who felt that the PTA should have given her practical rewards such as a cheque or laptop.


Another suggested that Chong sell the motorcycle and use the money to further her studies.

Whatever Chong chooses to do with the motorcycle, congratulations to her on her SPM results and keep up the good work!
READ ALSO:
---
---
---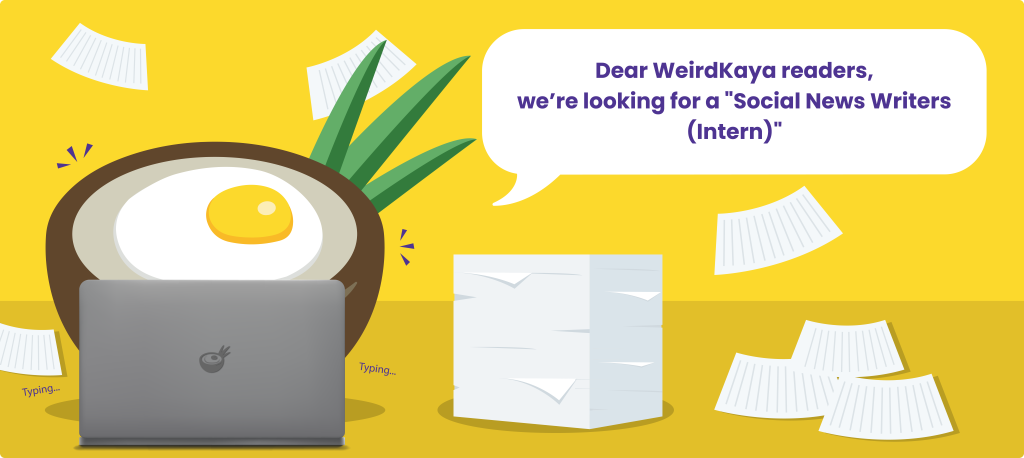 ---