If you're one who takes the LRT regularly, you'd know by now that eating while onboard is a big no-no. Yet, there are those who still choose to disregard the rules.
A netizen recently took to social media to chastise a commuter who not only broke the this specific rule, but even took off his shoes to give off a 'fragrant' scent for all to enjoy. Jokes.
M'sian slammed for taking off his shoes and eating inside LRT
In the 21-second video shared by @teachercalvintan, it showed a man dressed in a collared top and beige pants munching on some food inside the LRT while seated opposite the person filming him.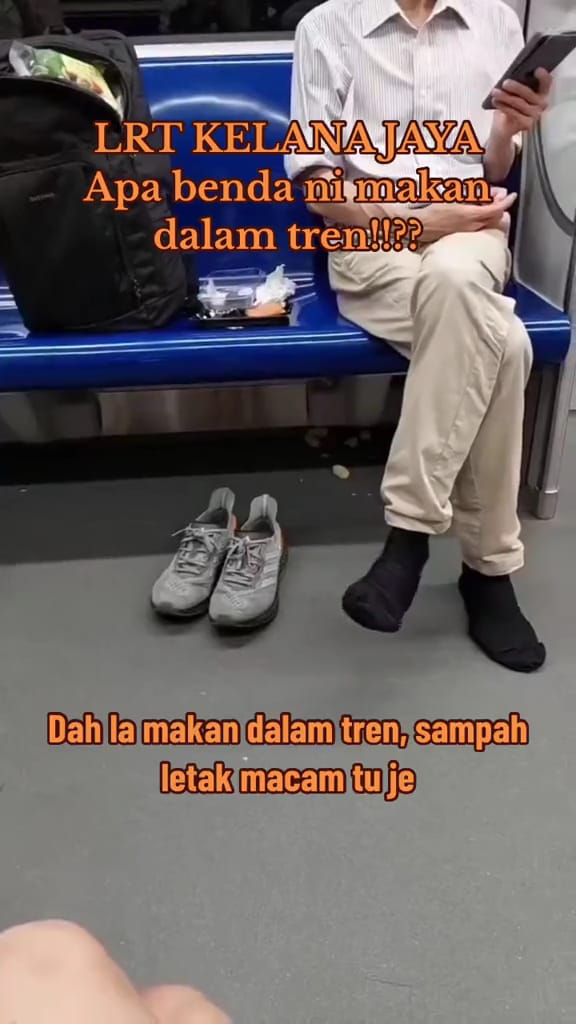 Not only that, the man also took off his shoes, left litter underneath his seat, and occupied three seats meant for other passengers.
According to the video caption, the incident took place on the Kelana Jaya LRT and the man's behavior caused much discomfort for the OP, who called his actions "uncivilised" and "shameful".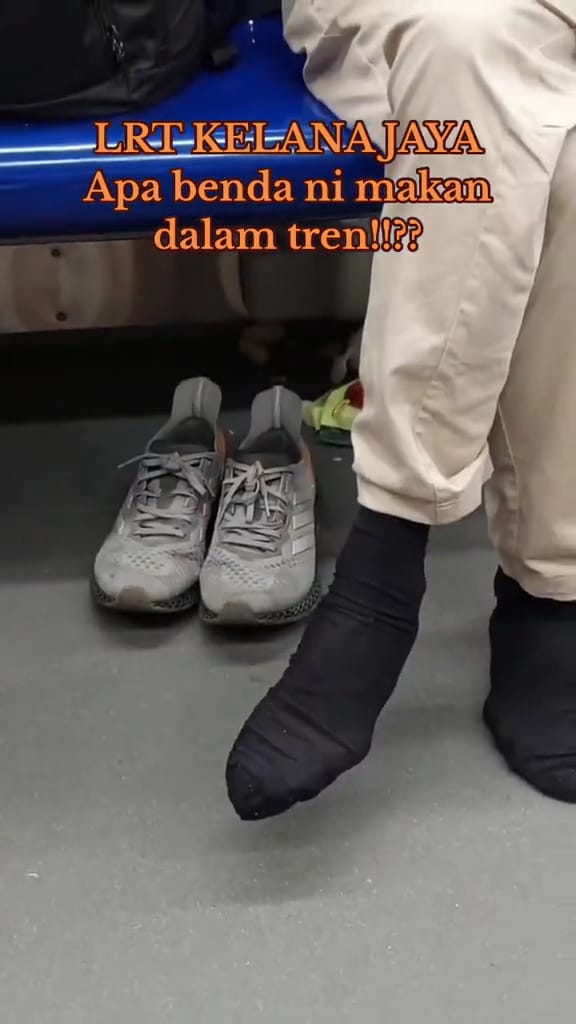 'Report him!'
The clip, which has garnered more than 25,000 views at the time of writing, saw netizens disgusted by the man's blatant disregard for the rules and other passengers and called for some form of punishment to be taken against him.
'Being a nuisance to others! He's acting like he owns the train!'

'Need to report (him) to the authorities. He needs to be punished.'

Not long after, RapidKL also commented on the video, reiterating that eating is strictly prohibited onboard the train.
It also urged commuters to inform them of the LRT train number should such incidents occur again so that they can take quick action.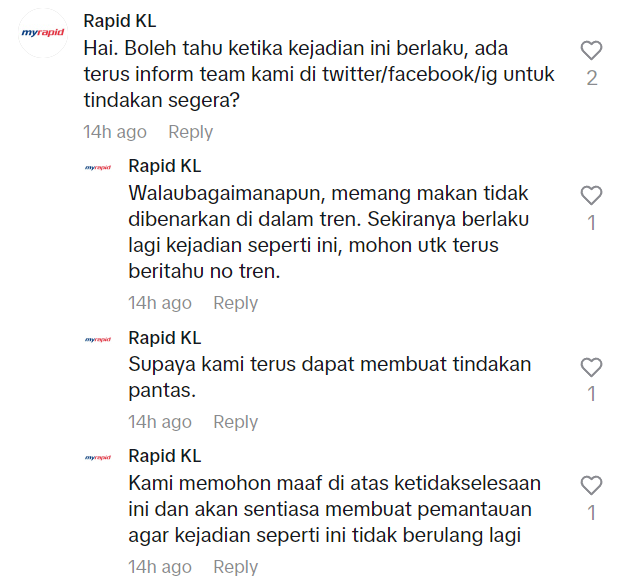 Watch the full video here:
What do you think about the man's act? Comment below and let us know!
READ ALSO:
---
---