An act of kindness if often what people need in these days especially for old folks. A video that features famed singer-songwriter Faizal Tahir presenting a rose to an older lady at a nursing home has been circulating on social media.
The video gained considerable traction after the artist uploaded it on his Tik Tok account yesterday.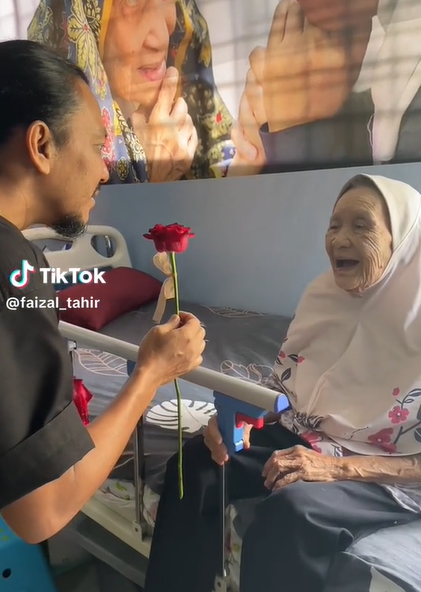 "When you do something good, InsyaAllah, you will receive it (good) back"
"When was the last time you received a flower? Do you remember?"
Faizal addressed the smiling 85-year-old woman. The elderly woman responded by saying "When I was sweet seventeen."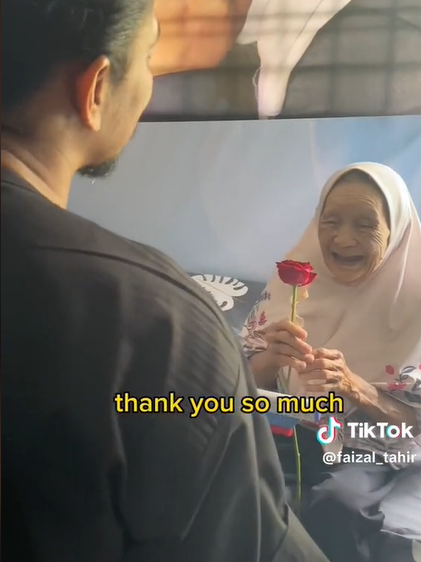 Faizal then handed her a rose, stating, "Masyaallah, Allah loves you, and we love you. Happy Mother's day! This is for you." Gratefully acknowledging Faizal's generosity, the elderly woman replied, "Very nice man. Thank you very much."
The comment section was brimming with netizens praising his kind-heartedness and attention towards individuals in nursing homes.
"I hope you are always healthy" said one netizen.

"A teacher always a teacher… A beautiful act… will always be thankful when getting something." said one netizen.

"You don't need to be rich to do something good. Just make someone smile and happy is enough to make someone day." said one netizen.

The video has garnered over 402,300 views and over 43,900 likes as of the time of writing.
You can watch the entire clip here:
What do you guys think of this incident?
Read More:
---
---