Believe it or not, Naruto's iconic character, Itachi Uchiha, seemingly made a surprise appearance in Malaysia!
Recently, a TikTok user @lilgoddanny Wan Aiman Danial has shared a rare moment on his account featuring a man casually fed his meal to a crow perched on his shoulder at a Mamak restaurant at Shah Alam.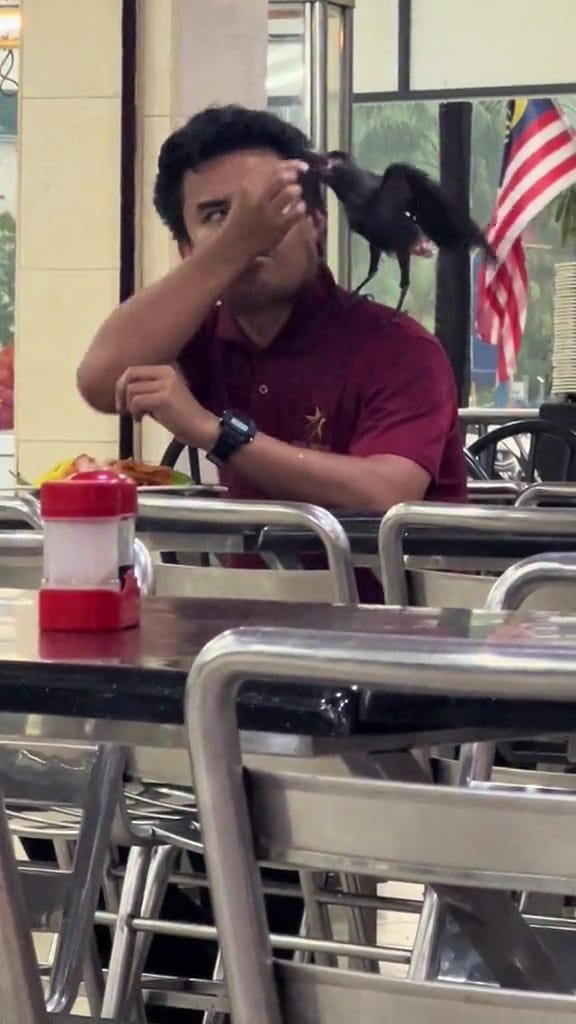 Man shares his meal with a crow at a mamak restaurant
In the 11-second video capturing this unexpected moment, the clip shows a man seated alone at a table.
He was casually seen offering a portion of his meal to the feathered guest, without attempting to shoo the bird away.
This kind-hearted man went as far as taking small bites of the food before sharing it with the crow.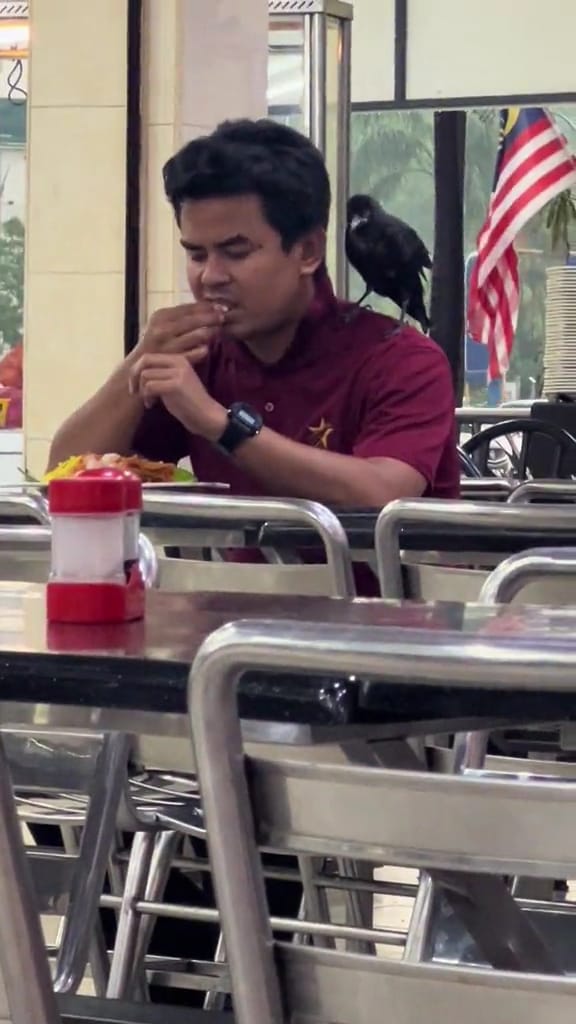 Furthermore, in that short clip, one of the Mamak staff members is seen simply staring, looking completely stunned while witnessing the man's kind yet rare act.
Happened in Shah Alam
Speaking to WeirdKaya, Danial shared that this rare incident took place at Restoran Asiba Nasi Kandar in Shah Alam.
Curiously asking about his thoughts on witnessing this moment, Danial mentioned, "When I saw this brother, it instantly reminded me of a character from the Naruto anime," noting that he unexpectedly witnessed this while he went to the eatery for lunch.
This video has since garnered over 652k views at the time of writing, along with comments from netizens deeming him one of the Naruto characters.
Netizens hailed him as a character straight out of Naruto—Itachi Uchiha
Interestingly, netizens wasted no time in connecting the dots between this real-life act of kindness and the beloved character Itachi Uchiha from the famous Naruto anime series.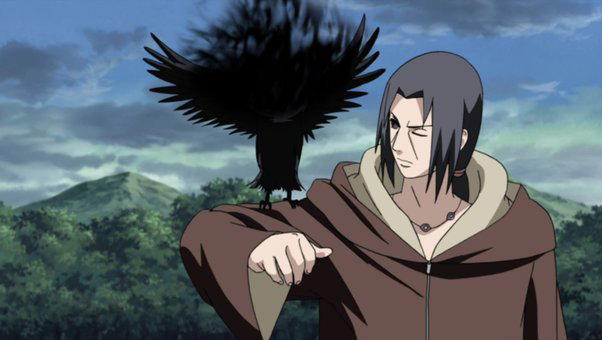 If you're not familiar with the series, Itachi Uchiha, a character recognized for his strong dedication and calm demeanor, has a mysterious connection to crows, which makes his character even more intriguing.
Anime fans were deeply touched, highlighting the striking resemblance between the real-life moment and the anime character.
"The real Itachi."

"Itachi version Malaysia."

"Power bro, if not Itachi must be a demon slayer."

"Itachi healing at mamak."

Here is the full video:
READ ALSO:
---
---
---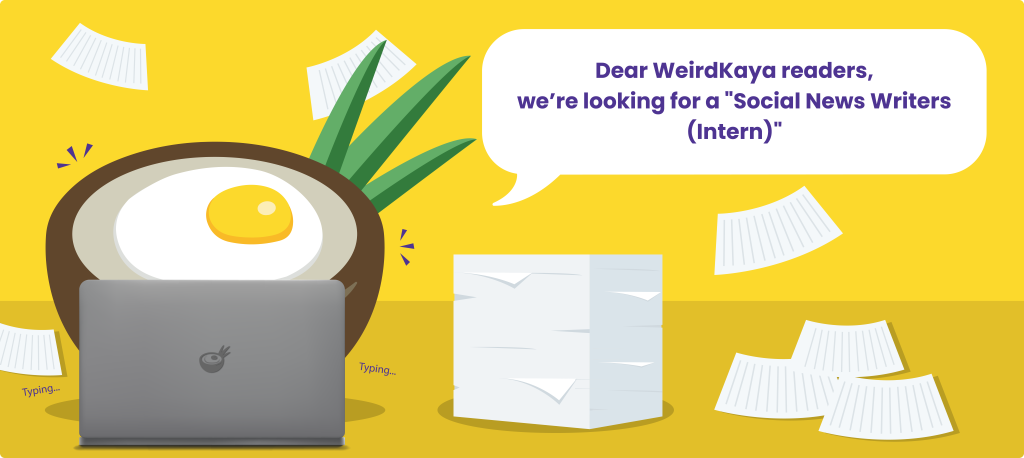 ---