In an age where being a comic artist isn't exactly seen as a ticket to steady meals, Lamboski's story stands out.
This Seremban-born talent discovered his passion at the tender age of 3. But societal pressures? They're real.
Even he, with all his early-blooming passion, had to set aside his pen during his tumultuous teenage years and early twenties and embark on a journey filled with unexpected turns that finally made him embrace his true calling.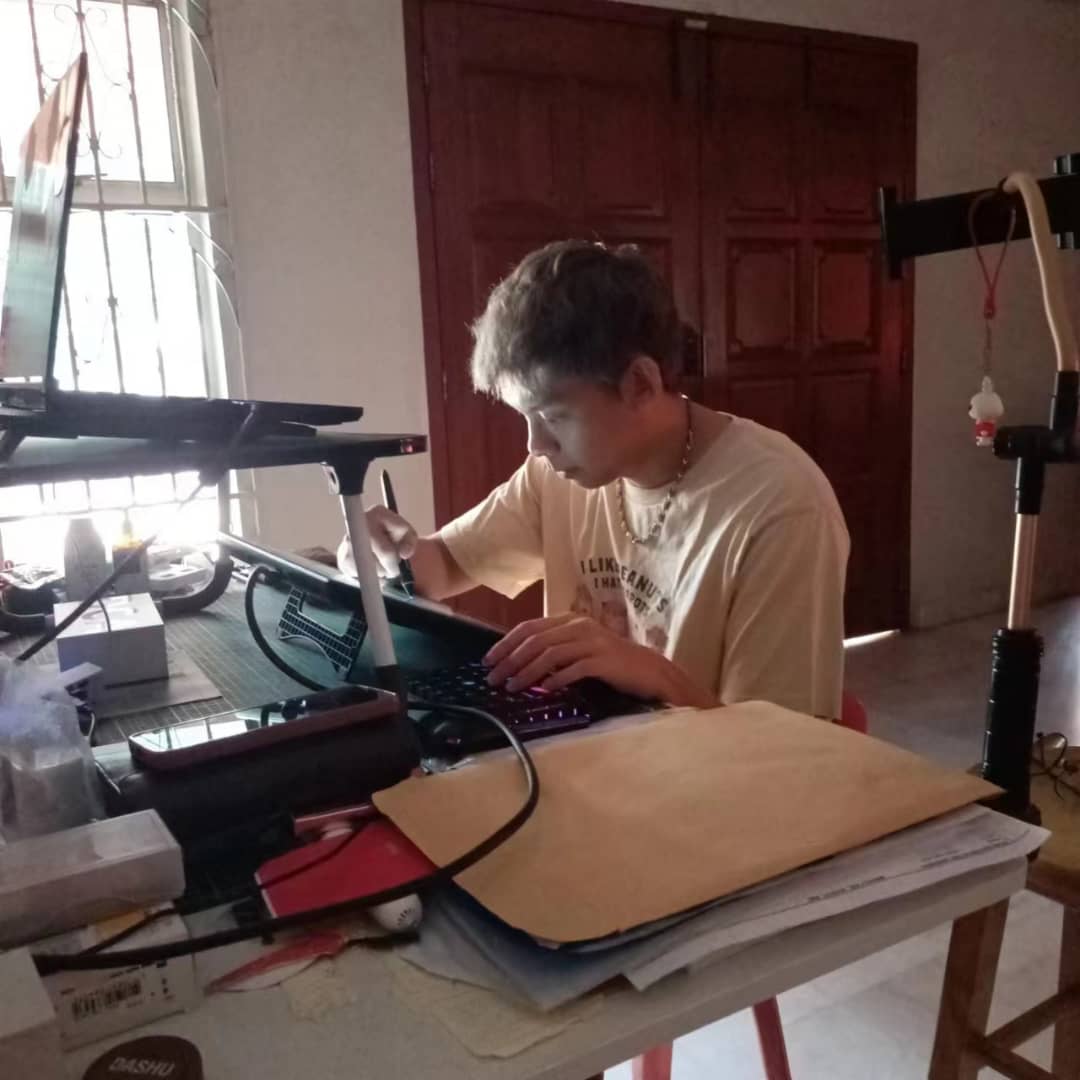 Discovered his talent at 3 years old
Revisiting his early days, Lamboski reminisced on the days where he was just an innocent 3-year-old boy who grew up without mobile phones at a kampung and entertained himself by doodling.
When I was at kampung, there were no phones or other recreational activities. The adults would hand me a paper and a pen, and I would use them to draw. That's how I discovered my talent for drawing.
"Upon realising that I had a flair for drawing, I began to nurture the dream of becoming a manga artist, thanks in large to being inspired by Naruto," he said.
Changed course due to peer pressure
However, as Lamboski spent his years at high school, the pressures of conventional career choices and mockery from peers, with some labeling him a "nerd", saw him abandon his passion.
I've always loved drawing comics during free moments in class. But when I turned 16, it seemed like my classmates had changed. They began to see me as a nerd, someone who only wanted to draw, and they distanced themselves from me.
"Trying to fit in with their expectations, I shifted my hobbies and started aiming for a career in design. I convinced myself by saying, 'It's still drawing. As long as I'm drawing, I'll love it and thrive.'
"Looking back however, the deviation was me bowing to societal pressure rather than having a genuine love for design," he said.
Despite obtaining a Diploma in Fashion Design from a KL fashion school in 2019, Lamboski later found himself working as a property agent, a job which he gave up at the end of the year.
What followed was a 'wilderness' period in his life, where Lamboski faced various challenges such as company closures, the devastation of the COVID-19 pandemic, and a deep sense of aimlessness.
Turning point
On his birthday on March 31, 2021, Lamboski was watching the finale of the hit anime series Attack on Titan, where he was rather dissatisfied over how it was done and felt that he could do better.
It was at this point where the realization steered him back to where it all started: drawing.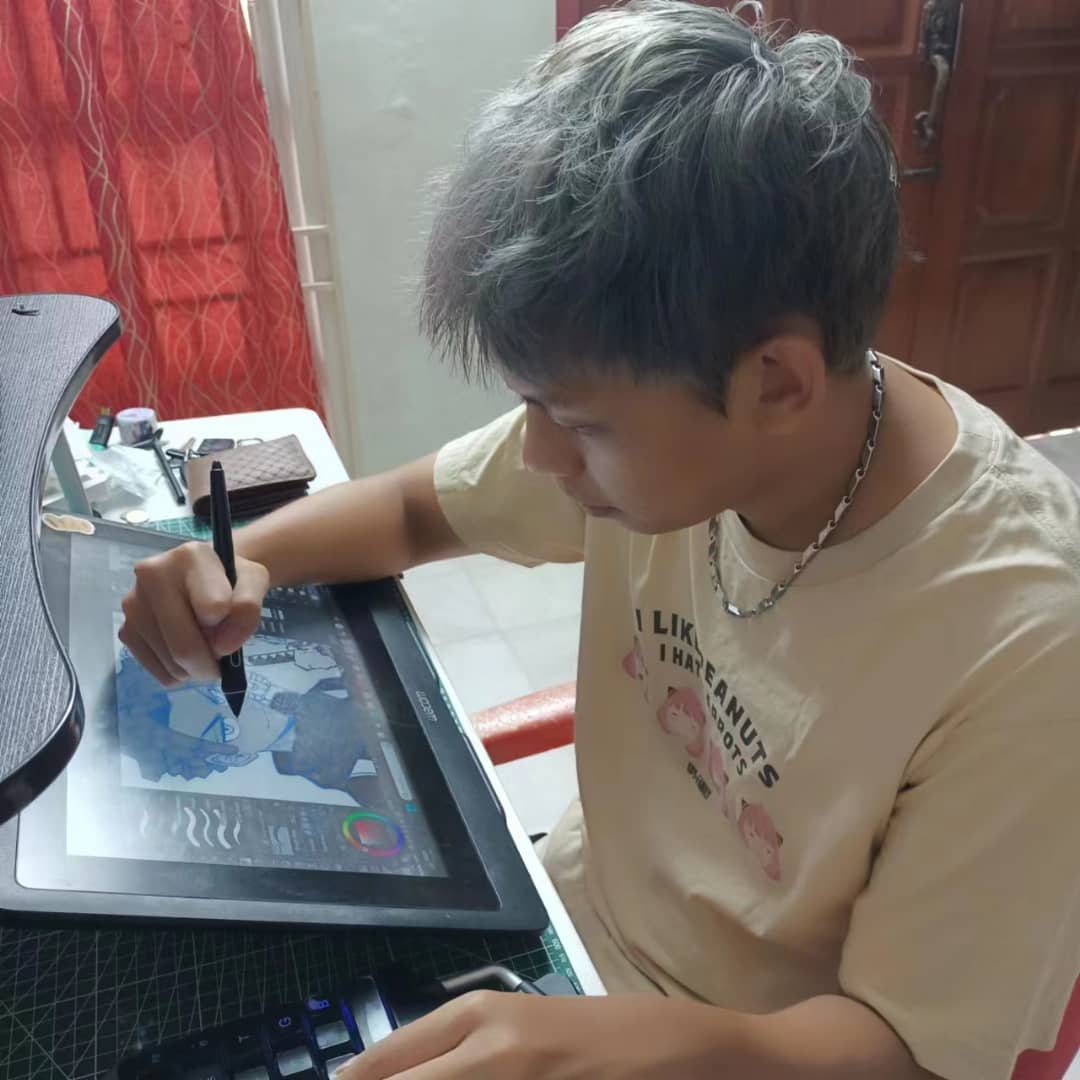 "A comic artist isn't just a mere illustrator. They don the hats of a director, makeup artist, character designer, and more. The self-directed world of comic artistry is both a blessing and a challenge.
You can be good at drawing, but if you're not good at plots, you can't be a great comic artist."
Knowing that he had to adapt with the shifting focus to all things digital, Lamboski began to embrace digital art, a departure from his schooling days where he used pencils and paper to craft his art.
Although his initial digital artwork wasn't perfect at first, his persistence eventually paid off.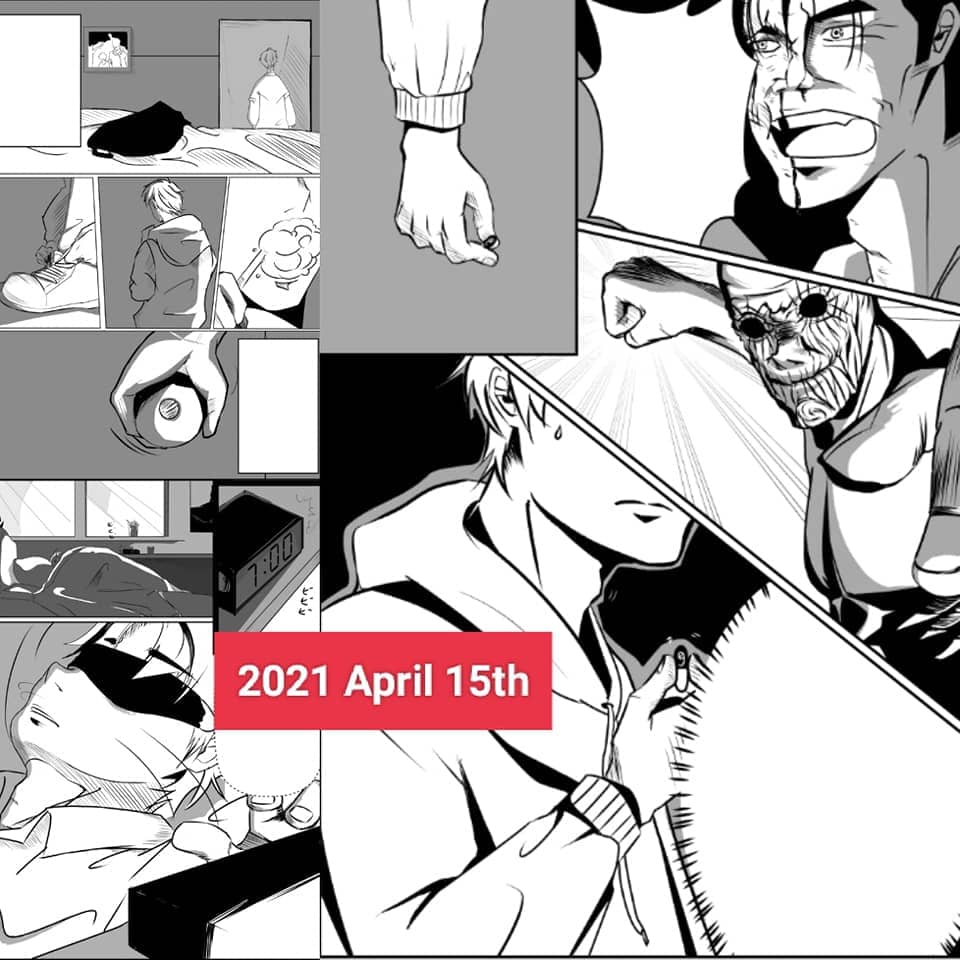 When I look back at my first drawings now, they seem very bad. But it has also shown how much I've improved over the years.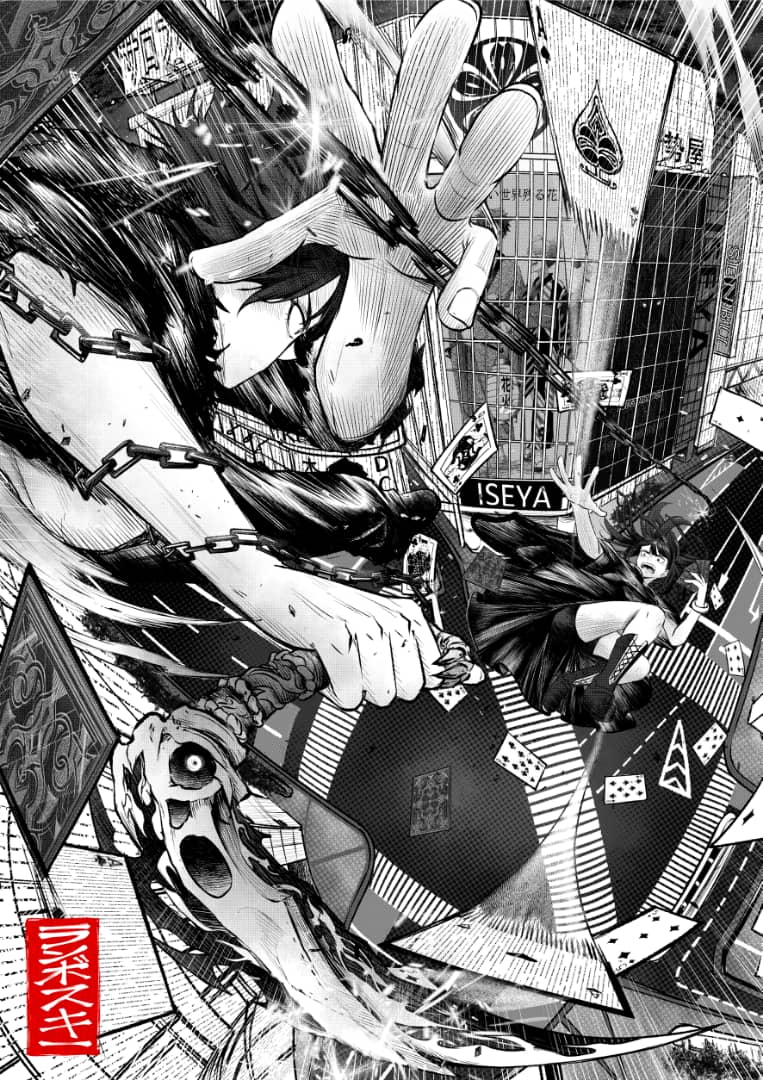 "When I kickstarted my comic dream in April 2021, I spent 8 months drawing my first ever serialized comic, which was later uploaded to Webtoon. Now, it boasts of 1.1k subscribers and 24k views," he beamed.
An artist with a fire in his soul
As time passed, Lamboski became aware that drawing comics alone wouldn't put food on the table. As such, he began taking manga commission work in November, where it has been a stable source of income ever since.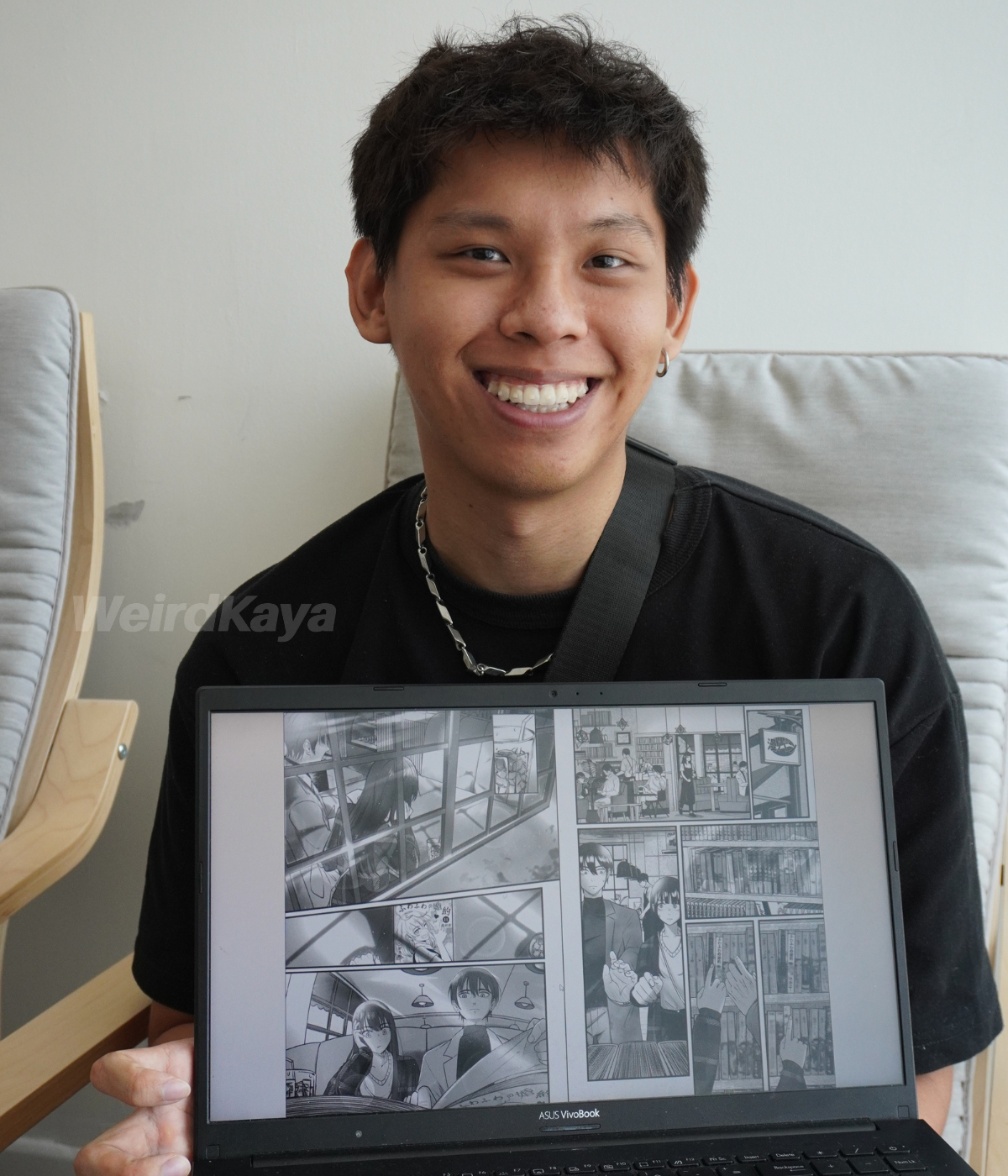 Although it sounds simple, commissioned manga artistry is a field with high standards and demands ranging from paneling to presentation.
Lamboski equates this to converting raw words into visual artistry, making stories come alive in a way that resonates with the audience.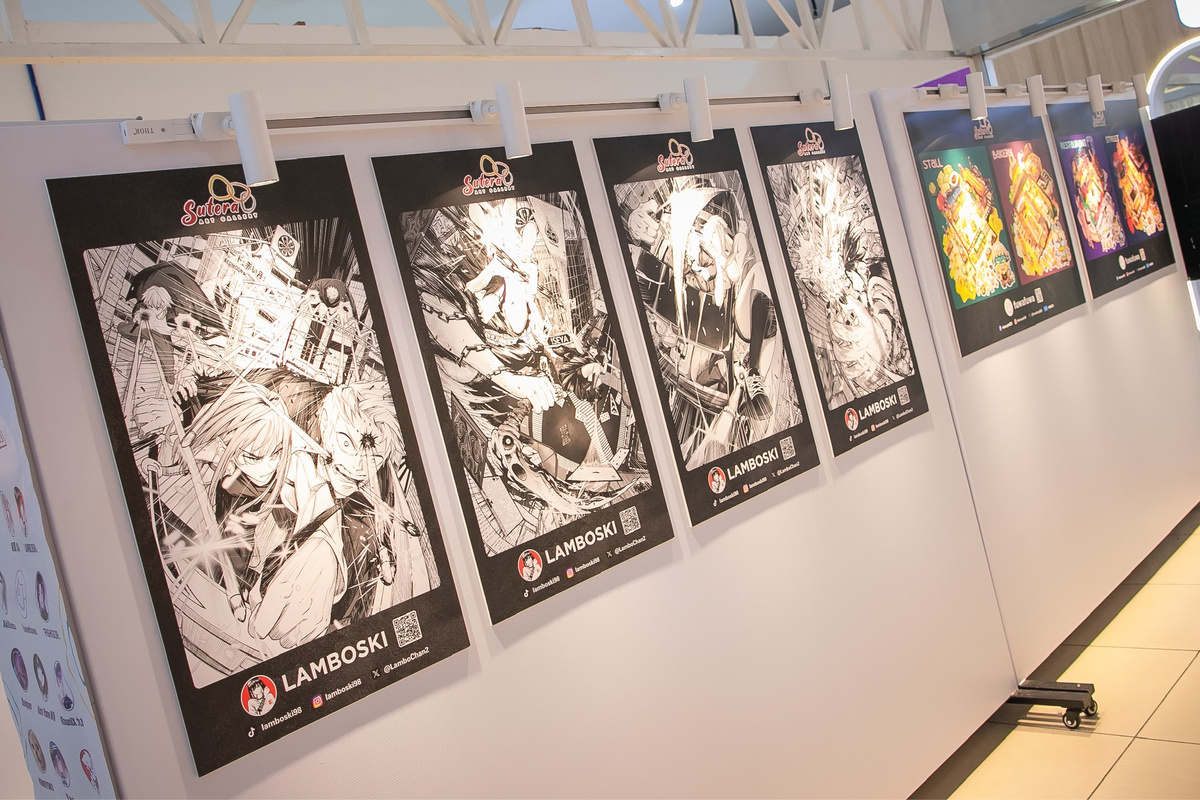 Currently, he's focusing on producing one-shot comics tailored specially for competitions.
These one-shot comics are not just reflections of his talent but also strategic moves towards achieving his dreams, proving that Lamboski is not just an artist with a pen, but also a visionary with a plan.
Lamboski also added that he's now setting his sights to travel to Japan to further hone his artistic skills.
My ultimate dream is, of course, to have my work published by Shueisha. It might seem impossible, but that's the passion that drives me."
His secret to success? Let the pen do the talking.
"Just draw. Many people overthink and don't act practically. Don't get caught up in overthinking. Everyone has their own path. You'll only know the challenges once you hit them. When problems arise, tackle them head-on. Your journey is unique, so embrace it.
"In this field, you're really stepping into the unknown – no looking back, no roadmap ahead."
You may check out his work on Instagram.
Exclusive Story by WeirdKaya – If reproduction is deemed necessary, we kindly request that proper credit is given to WeirdKaya and backlink to our original article. Kindly acknowledge the efforts of our editors in sourcing and conducting interviews. Plus, it is crucial to consider the sentiments of the individuals featured in the article. We recommend reaching out to them, if feasible, to ensure factual accuracy and to prevent any potential dissemination of misleading information.
---
---
---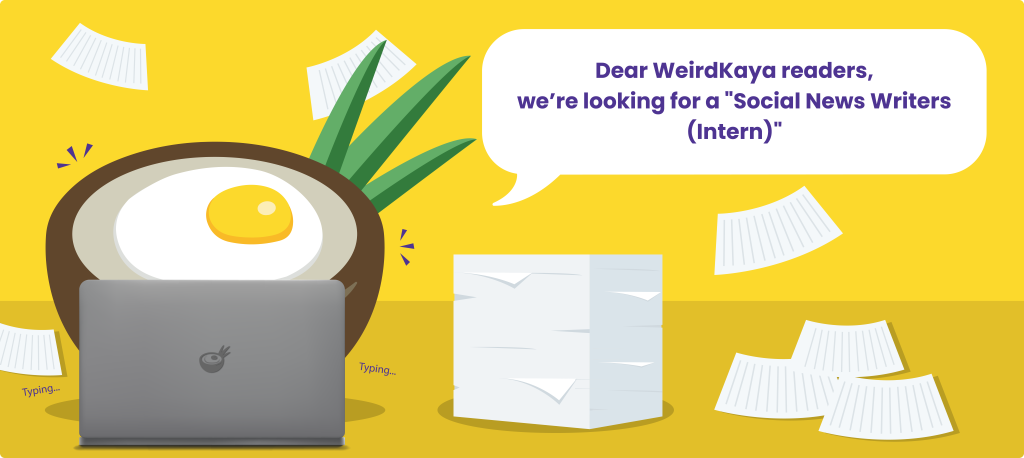 ---