For any eatery, it's not a nice feeling to have a customer leave a negative review about the food or service.
However, one restaurant resorted to rather extreme means to get back at a TikToker who left a scathing review of its food by claiming that it had added 'special ingredients' for certain customers.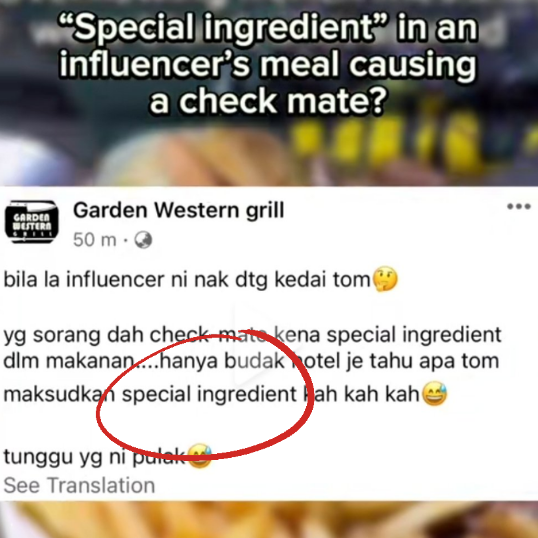 TikToker calls restaurant's food 'overpriced'
It all began when a TikToker named Shafiq posted a video dated May 14 on his channel, where he gave a scathing review of a Western food restaurant named Garden Western Grill in PJ.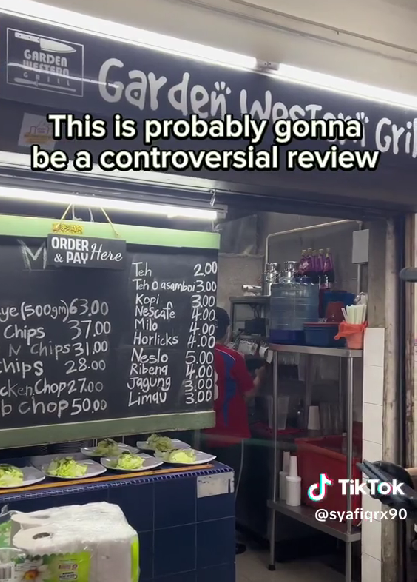 Throughout the clip, he had little words of praise for the restaurant, where he called its supposedly 'popular' dishes as "bland", "overcooked", and "overpriced". Yikes.
Restaurant claims to have put 'special ingredients'
While most eateries would probably take the criticism positively and make the necessary improvements, the owner of Garden Western Grill seemed to be deeply offended by the review and came out swinging.
In a Facebook post uploaded on May 16, it posted a screenshot of a food reviewer named Jason along with a rather alarming caption.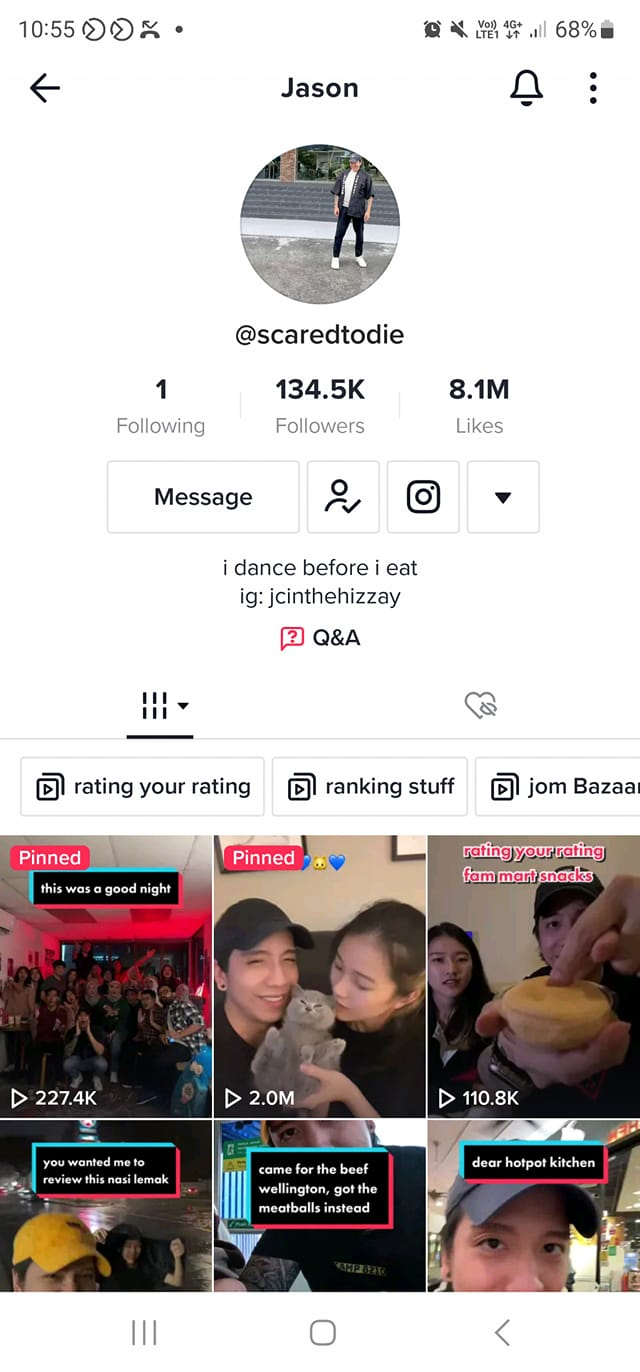 When will this influencer visit (the owner) Tom's eatery (a restaurant serving Western cuisine)? One person has already experienced the 'special ingredient' in the food. Only hotel staff know what Tom means by 'special ingredients'.
Shortly after the post went viral, netizens wasted no time in deciphering what the owner meant in 'special ingredients', with one offering a rather disturbing interpretation.
According to the netizen, the term 'special ingredients' is a lingo in the hospitality industry, where it could refer to saliva, earwax, snort, or toenail clippings being added into the food.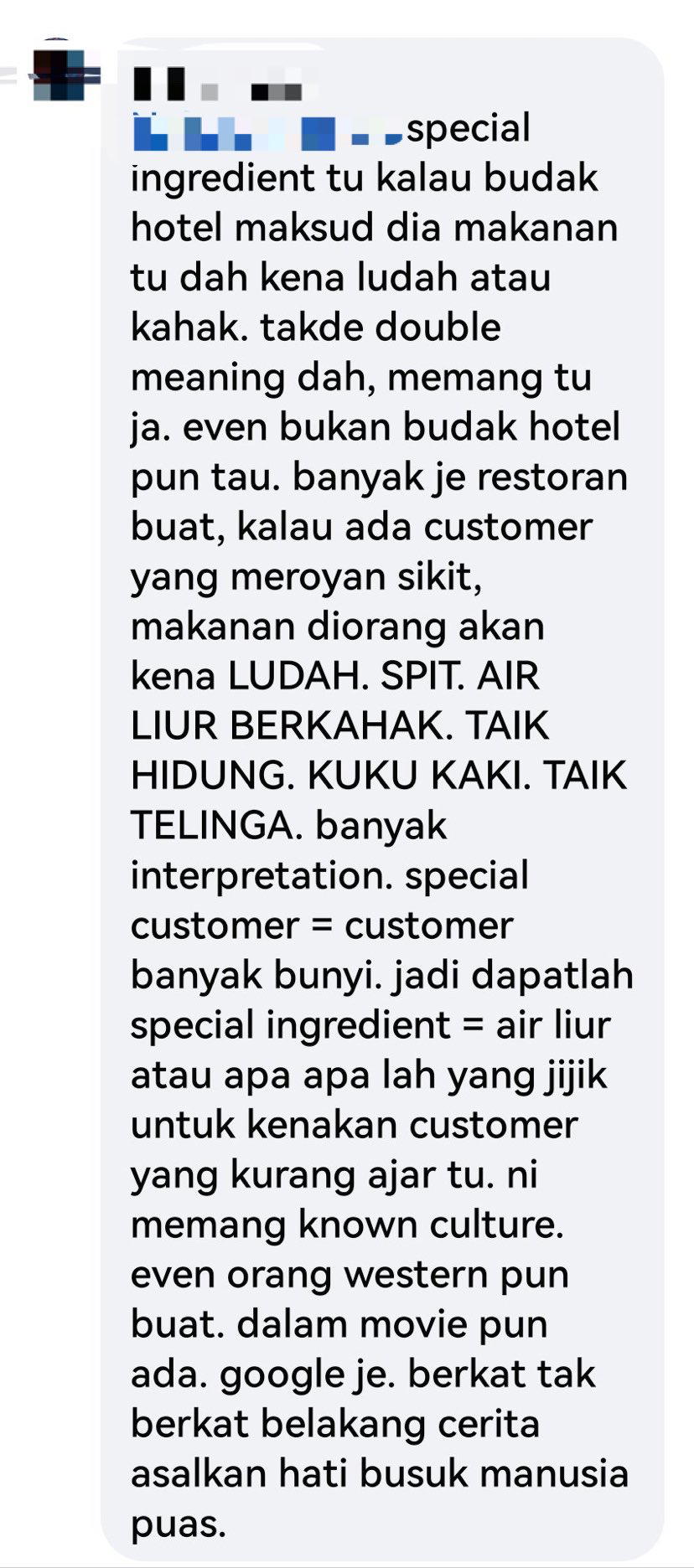 "'Special customers' often refer to demanding patrons, where 'special ingredients' are used to teach them a lesson," she wrote.
Restaurant owner clarifies
When asked by WeirdKaya behind the usage of the term 'special ingredients' in the post, the owner said that it was nothing like what the public thinks it is.
According to him, he said the 'special ingredients' were actually "expensive" ingredients such as butter, wagyu fat, and truffle oil, and had no connection to unhygienic objects whatsoever.
He also claimed that Malaysian netizens tend to associate the term with a negative connotation, causing unnecessary panic among the public.
What do you think of the incident and the owner's explanation? Let us know in the comments!