Who would have thought that innocent-looking Raya biscuit jars could be hiding something far more illicit? Drug syndicates have taken a rather ingenious approach to smuggling illegal drugs, concealing compressed ganja inside Raya biscuit containers.
In a recent operation, the Johor Customs Department successfully uncovered this unconventional smuggling scheme, shedding light on the audacity and creativity of criminals involved.
Johor Customs Department cracks ingenious drug smuggling operation
The Director of the Johor Customs Department, Misbahudin Parmin, revealed that a valuable lead from the Sarawak Customs Department set the stage for a breakthrough operation.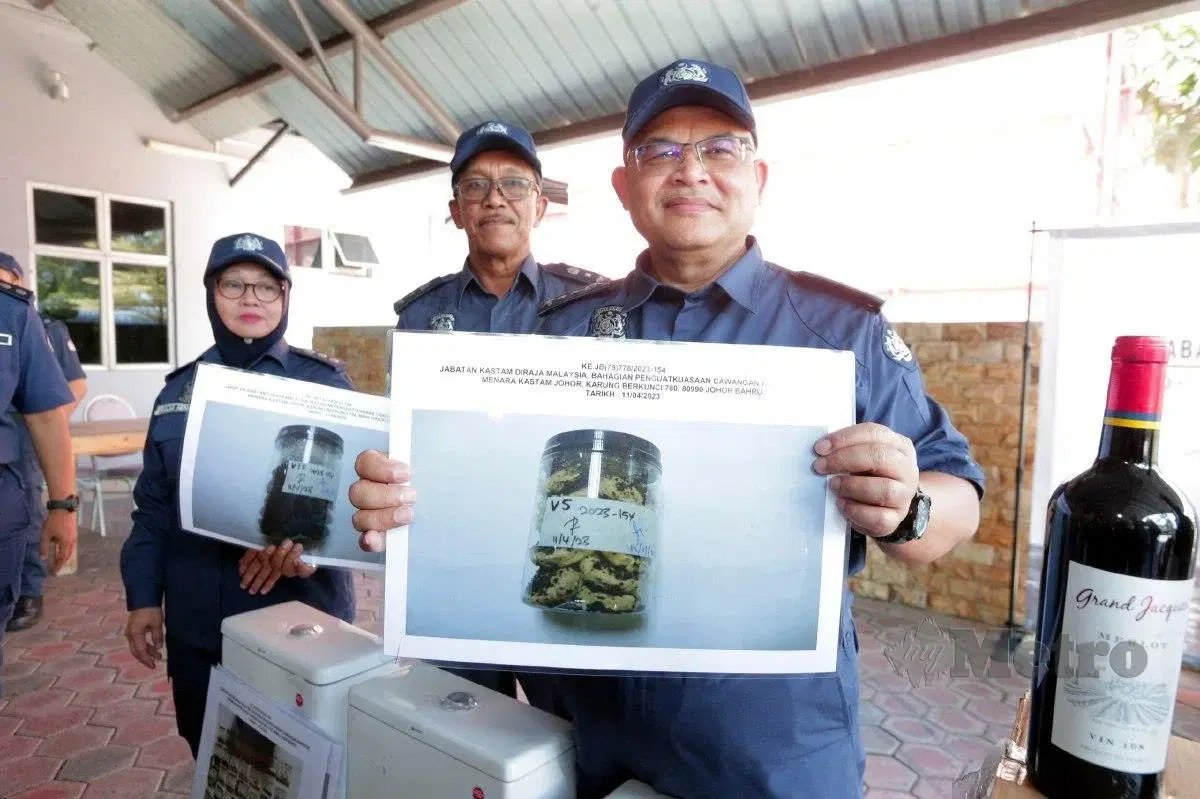 According to FMT, Director Misbahudin Parmin stated that after three months of intelligence gathering, authorities finally cracked the case. They raided a shipping company's office in Johor Bahru last month, and what they found left them astonished.
"This marks the first time that a drug smuggling syndicate has been apprehended employing such a modus operandi, hiding drugs alongside Raya biscuits sent through delivery companies to evade detection by authorities."
The initial breakthrough came on April 11 when a 27-year-old man was apprehended at a delivery company. He was caught in possession of the intercepted packages bound for Sabah and Sarawak, raising suspicions.
The arrest proved fruitful, leading law enforcement agencies to conduct a subsequent raid at a residence in Johor Bahru.
The Star reported that during the raid, investigators discovered unprocessed ganja, suggesting the location served as a packaging centre for the contraband.
The arrest of a 29-year-old man, who tested positive for drug use, followed shortly after.
According to Misbahudin, the Raya biscuits were being sold online at a hefty price of over RM100.
Ganja disguised as raya biscuits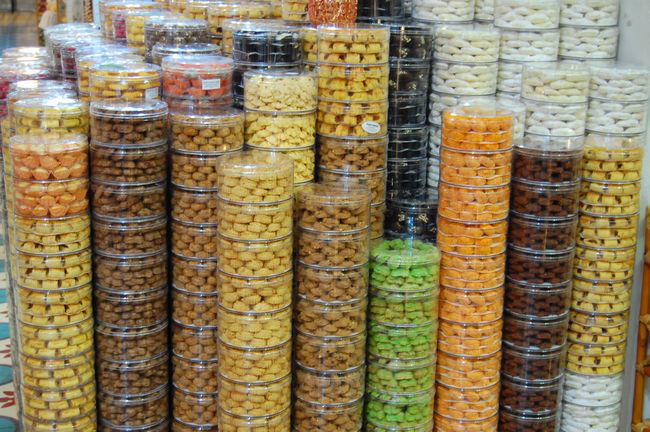 He further explained, "The jars are transparent, giving the appearance of regular cookies, but cleverly hidden inside is a package of ganja."
"While traditional Raya biscuits usually sell for RM30, these 'special' Raya biscuits commanded a higher price due to their illicit contents", he added.
Seizure of 24kg of compressed Ganja with street value of RM82,874
The joint efforts of the investigation ultimately led to the seizure of approximately 24 kilograms of compressed ganja, with an estimated street value of RM82,874.
Severe penalties await
As reported by The Star, Director Misbahudin Parmin emphasised that the case is being investigated under Section 39B(1)(a) of the Dangerous Drugs Act 1952. Conviction under this section carries severe penalties, including the possibility of the death penalty or life imprisonment.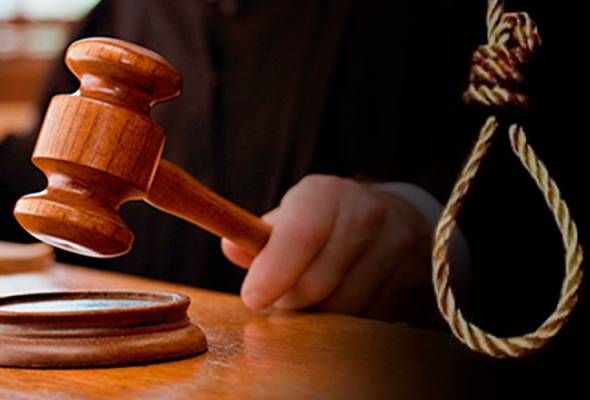 In cases where the death penalty is not imposed, the convicted individuals may face a maximum of 15 lashes as an additional punishment.
Further insights from Harian Metro shed light on the intricate details of the smuggling operation. It appears that the drug syndicate used an online platform to market the Raya biscuits.
READ ALSO:
---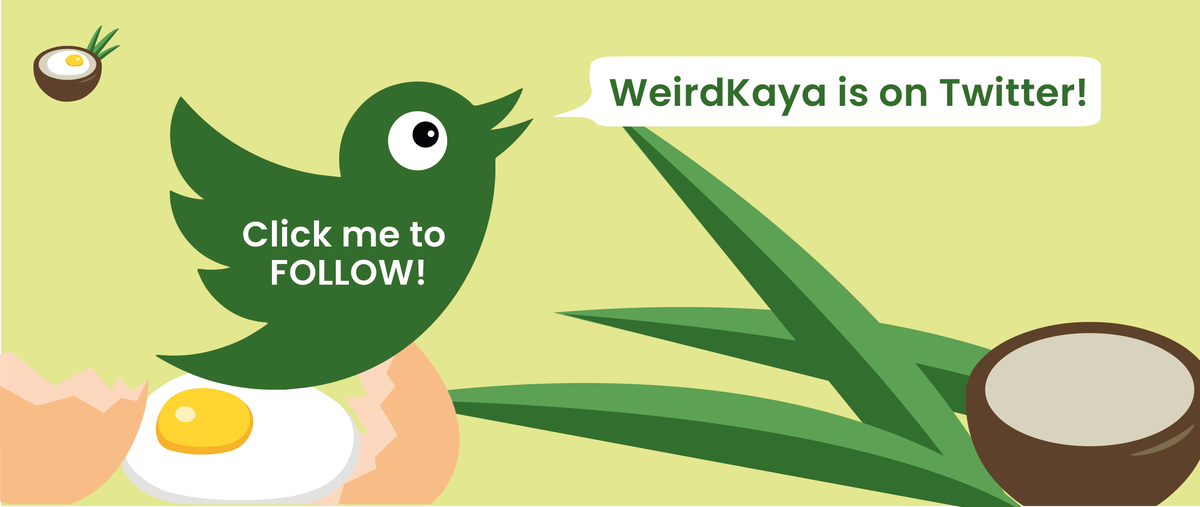 ---
---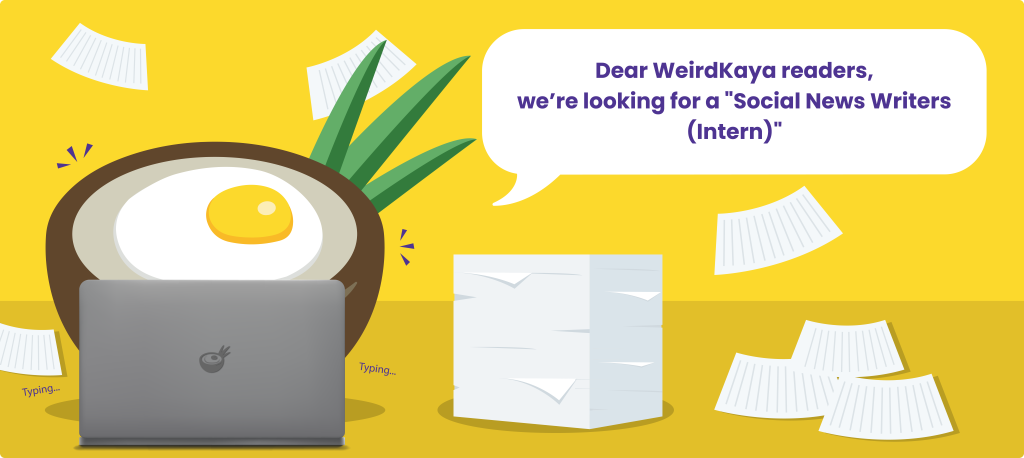 ---