Police officers are largely seen to be figures tasked with maintaining law and order or catching and locking away baddies that terrorise the public.
However, there are occasions where they take a breather from the adrenaline-pumped action and go out of their way to help citizens with the simplest tasks, such as crossing the road.
M'sian police officer helps woman cross the road
In a heartwarming Facebook post shared by the Royal Malaysian Police (PDRM) on Sunday (Aug 6), it showed a police officer walking alongside an elderly woman who was pushing a trolley.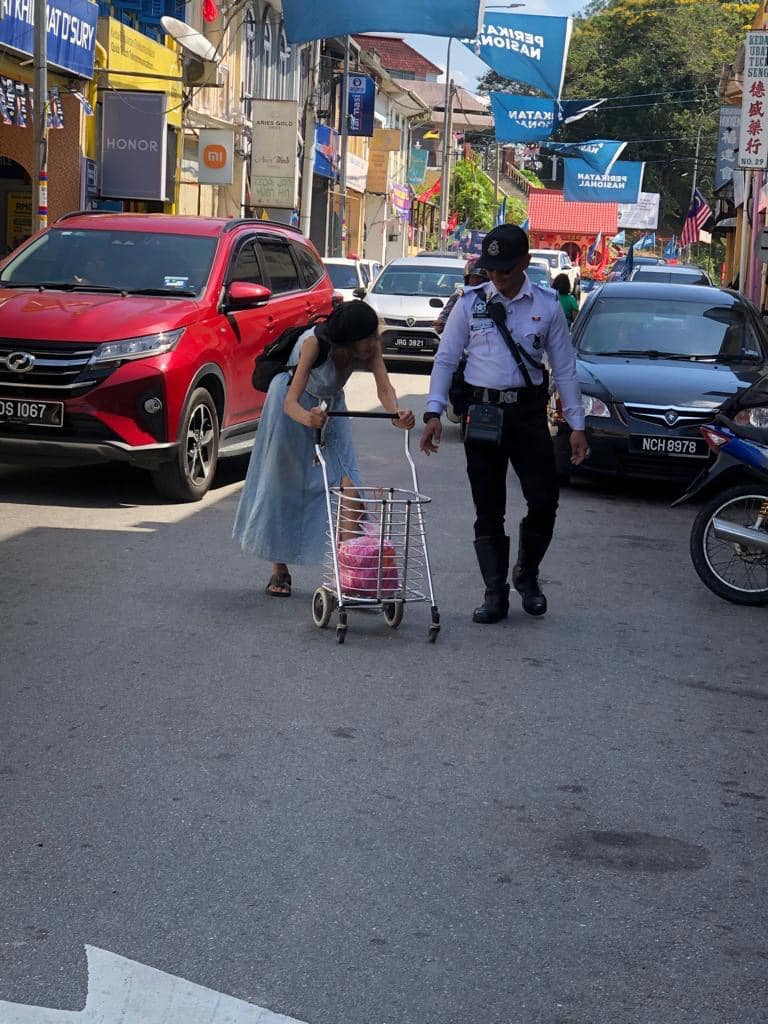 According to the caption, the said officer was Constable Mohd Danish Khairuddin from the Traffic Enforcement and Investigation Department (JSPT) who was manning traffic around Pekan Kuala Klawang in Jelebu, Negeri Sembilan.
While doing so, he noticed that the elderly woman was struggling to cross the road and decided to help her by stopping traffic and walked beside her.
His kindness clearly delighted the woman, who gave him a thumbs up for going out of his way to assist her. We'd give him one too!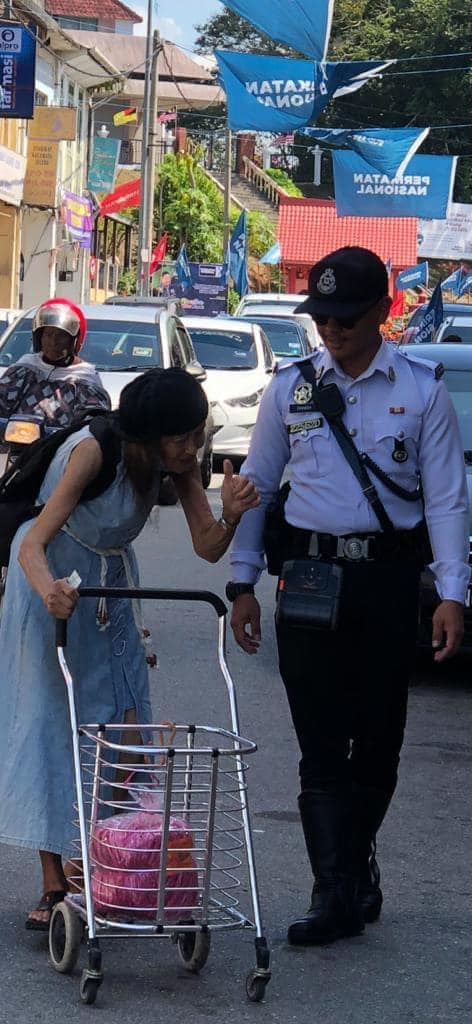 "Though the assistance given wasn't big, but this proves that the police are always concerned about the public' safety regardless of place and time," read the caption.
Officer praised by netizens
In the comment section, netizens were full of praise for the officer and commended him for it.



Even if it was just a small gesture, it probably made all the difference for the elderly woman that day!
READ ALSO:
---
---
---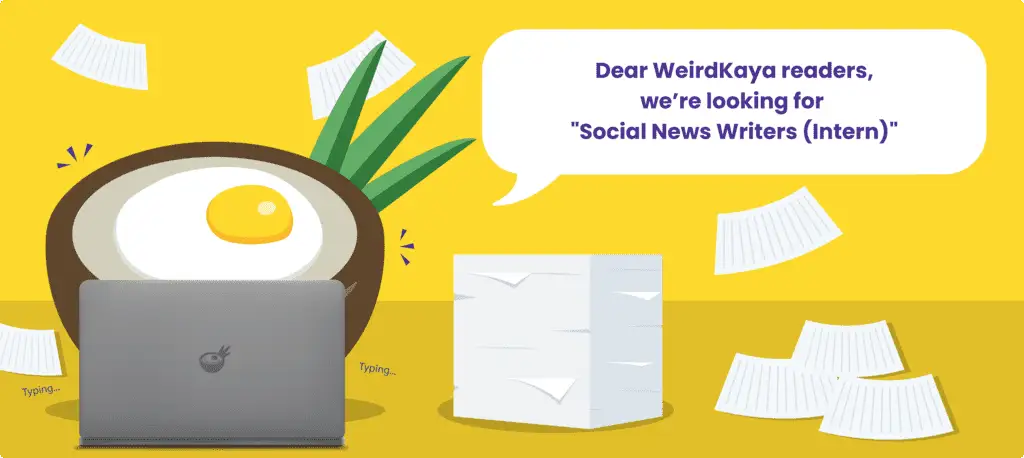 ---