In a hair-raising incident, a nurse narrowly escaped a life-threatening situation when two detached tires from a lorry struck her oncoming car.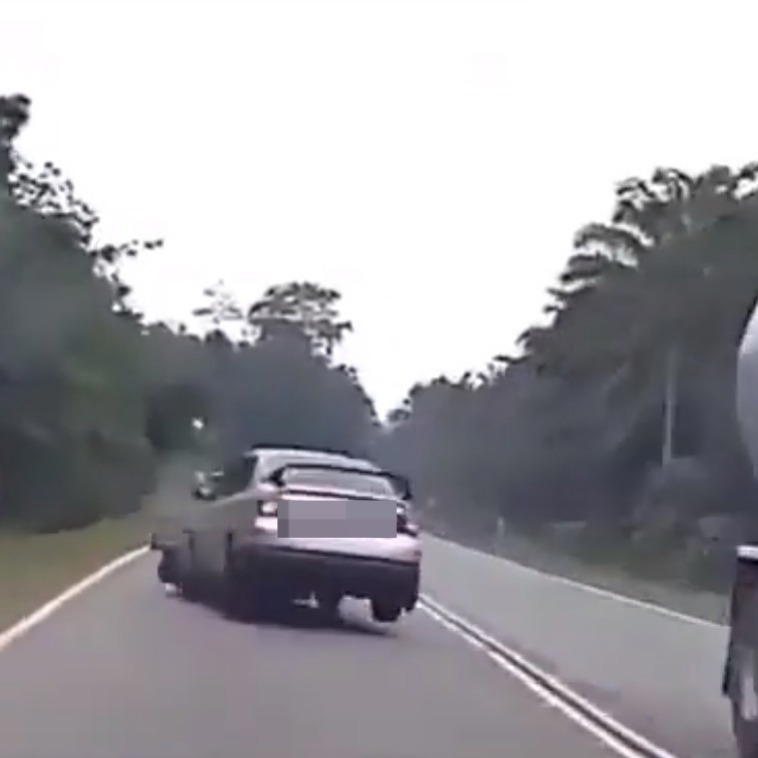 The accident unfolded around 5:55 p.m. yesterday (5 Sept) in Bahau, on the 16th-kilometer stretch of the road connecting Kuala Pilah to Simpang Pertang.
The site of the accident was in proximity to the BHP petrol station near Batu Kikir, making it a rather frequented area.
Eyewitness accounts were supplemented by dashcam footage that later surfaced on social media platforms.
In the video, we can see that the lorry had been heading towards Simpang Pertang when its two rear left tires suddenly detached from the vehicle.
Nasib baik akak nurse tak panik dan berjaya kawal kenderaan yang dinaikinya….tapi kesian tengok dia begitu ketakutan selepas itu…moga ada yang bantu tenangkan dia….

Kredit Video : Orang Awam pic.twitter.com/2PVTvRN378

— MYNEWSHUB (@mynewshub) September 5, 2023
Losing no momentum, the rogue tires rolled across the road, inevitably colliding with an oncoming car driven by the nurse.
Upon impact, the front portion of the car was severely damaged, affecting its fender, side mirror and headlights.
Following the immediate aftermath, the visibly shaken nurse managed to exit the car to assess the extent of the damage. Despite the terrifying ordeal, she miraculously escaped without any serious injuries.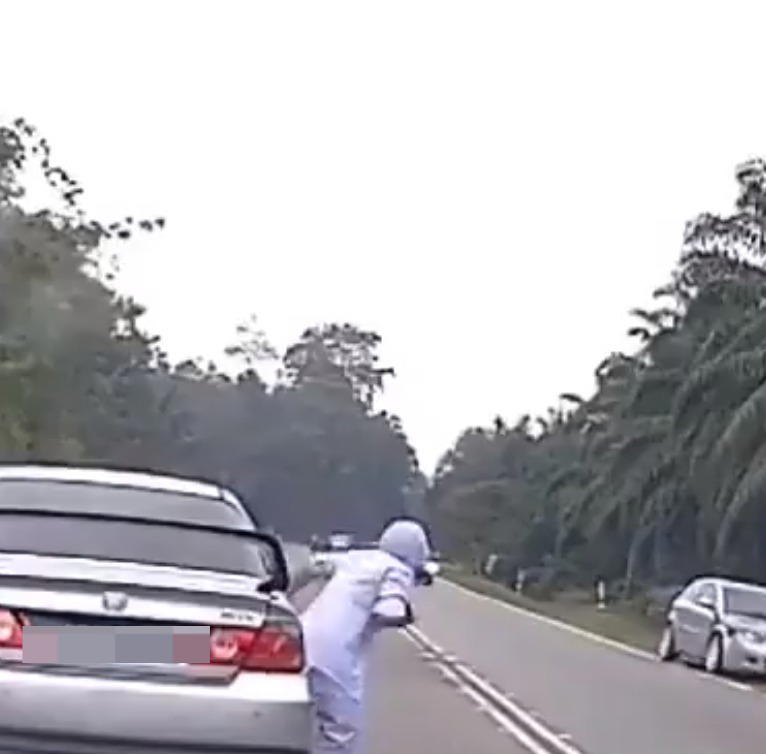 PDRM: No casualties reported so far
In an official statement, Jempol district police chief Supt Hoo Chang Hook confirmed the occurrence of the case.
Though there were no casualties to report, he mentioned that legal action had been taken against the tanker lorry's driver.
A fine of RM300 has also been issued in relation to the case.
The case has raised questions about road safety and the proper maintenance of heavy vehicles.
Authorities are expected to further investigate the case, especially to ascertain the reason for the detachment of the lorry's tires, as they continue their efforts to ensure the safety of all road users.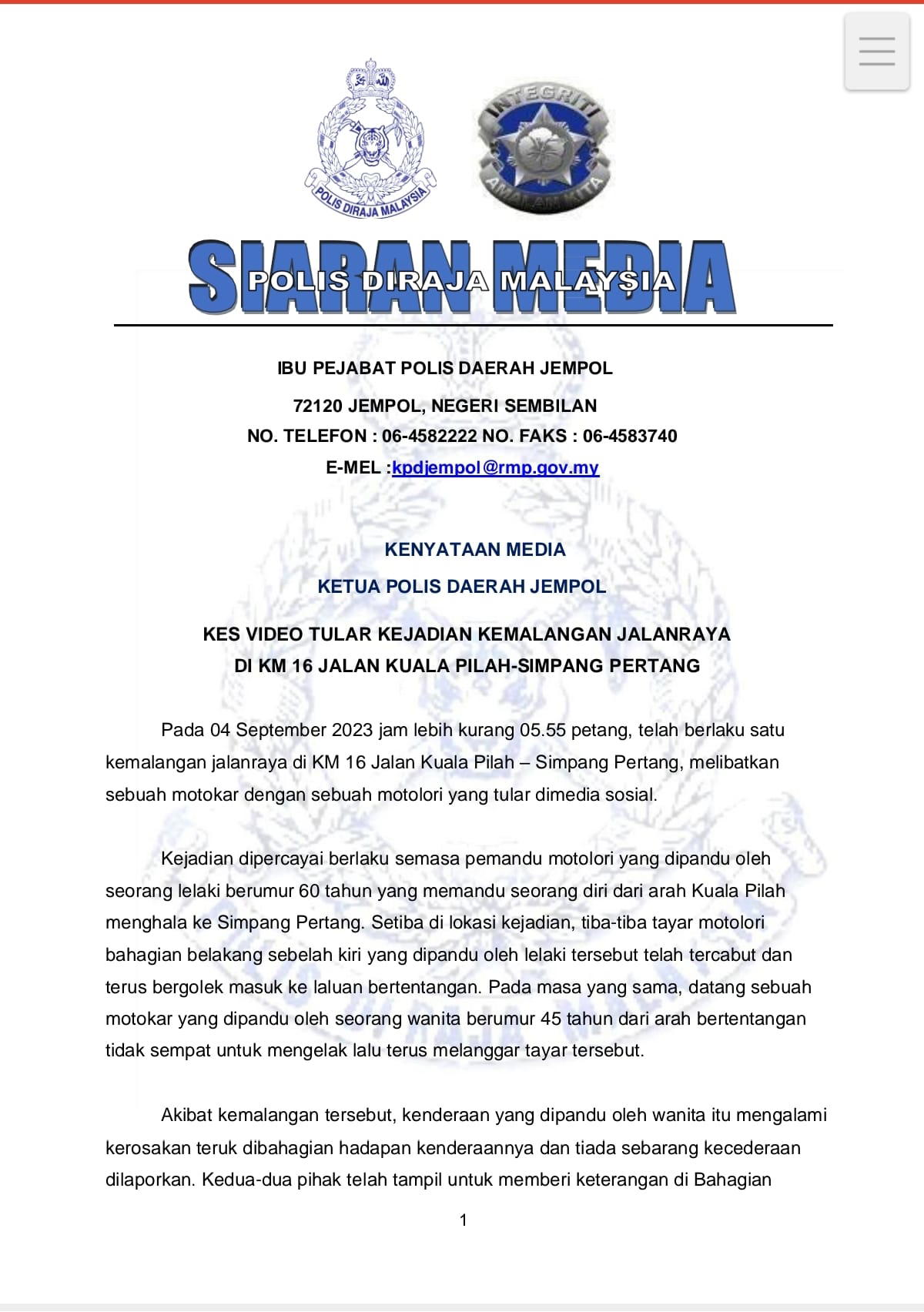 Read more:
---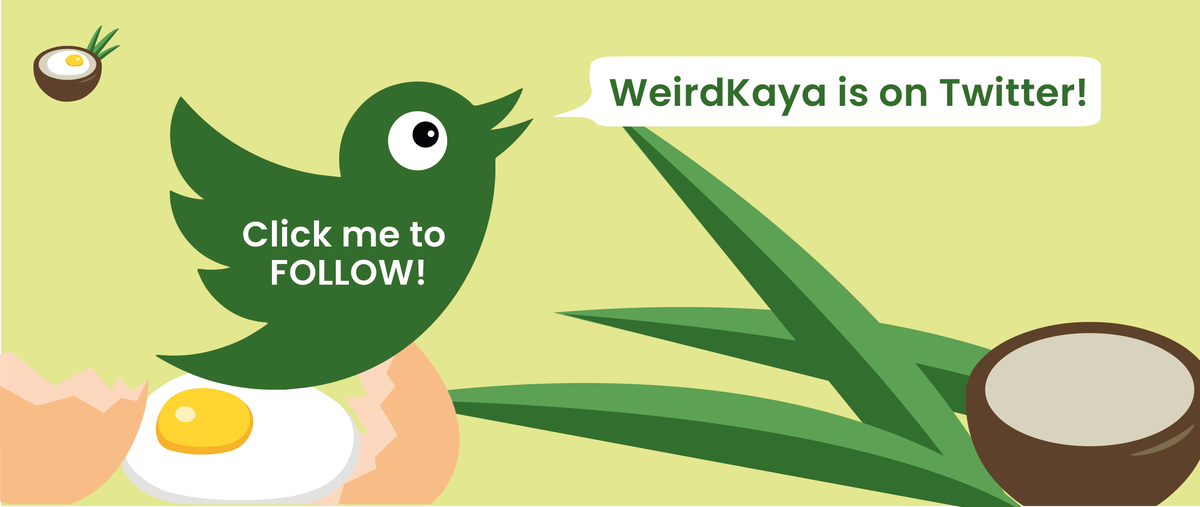 ---