Malaysia has long prided itself to be a country that celebrate different cultures and religions coming together in harmony, including marriages.
A Muslim man and his Chinese wife recently wowed many with their wedding ceremony, where it was a traditional Chinese wedding complete with a lion dance and tea ceremony.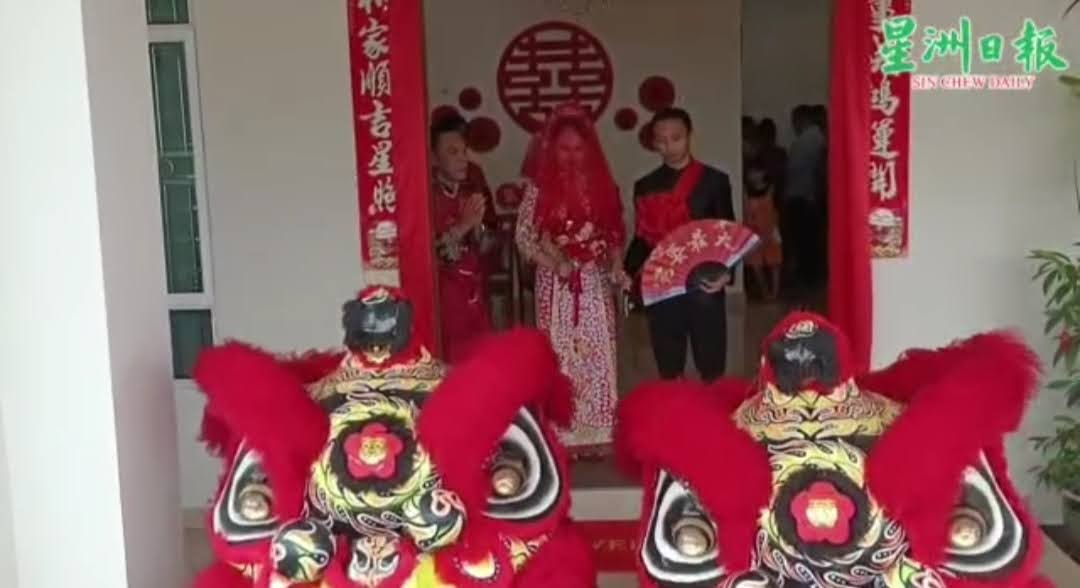 Meeting the bride
On the day of the wedding, the groom Mohamad Amin, went to the bride Chen Yan Xin's home, where he was greeted by a lion dance troupe.
As a sign of honor and respect to his future wife's heritage, Amin and his entourage were seen fully dressed in traditional Chinese wedding costume.
He was even made to sing the hit Chinese love song 'The Moon Represents My Heart' by Teresa Teng to declare his love for the bride.
Tea ceremony
Amin and Yan Xin then proceeded to serve tea to her relatives, where Amin was heard fondly calling his new in-laws 'father' and 'mother' in Mandarin.
After the tea ceremony, the couple offered prayers to the Jade Emperor.
Speaking to Sin Chew Sarawak, Amin said that he first met Yan Xin at a gym where he practised jiu-jitsu while she learned muay thai.
He added that they flew back to Yan Xin's hometown in Miri, Sarawak for the wedding ceremony as she worked at a laboratory in the Peninsula.
The wedding ceremony marked the couple's second matrimony celebration as they had held a Muslim ceremony back in August.
Not all smooth sailing
As it was with most couples, Amin and Yan Xin met some obstacles along the way.
Yan Xin's mother said she initially disapproved her daughter's relationship with Amin due to religious and racial differences and that it took her three years to come to terms with it.
However, her impression of Amin changed after she saw for herself his good character during his two-week stay at Miri.
As for Yan Xin's father, he said he had little trouble accepting their union thanks to his work in Brunei, where marriage between Chinese and Malay individuals were more common.
He added that race and religion will not come in the way of the couple's relationship as long as they were happy and took care of each other.
"It is best when all the races are united, as it makes for a more enlightened world and forges a flawless nation," he said.
Watch the ceremony here:
So sweet! We wish Amin and Yan Xin a happy marriage in the years to come!
READ ALSO:
---
---
---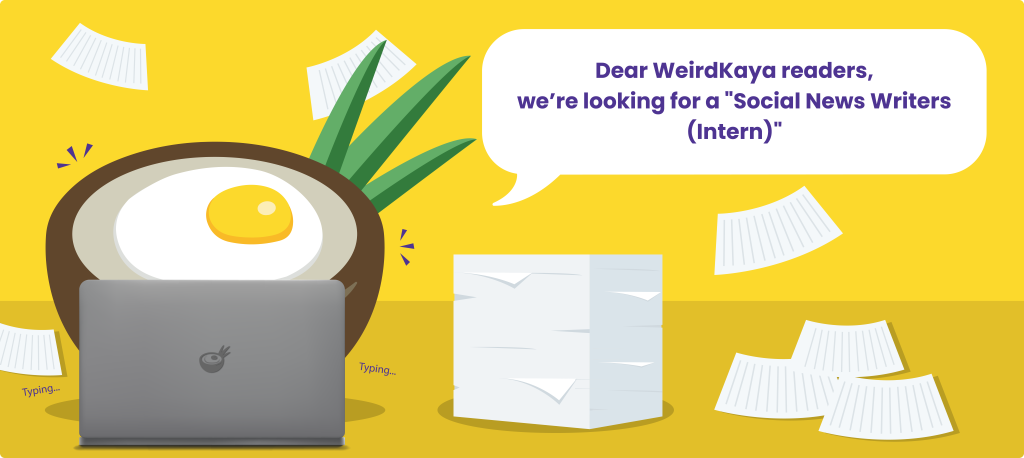 ---