Erra Izni , who is a food business owner, the incident happened on early Saturday morning at around 3:20 am, where a cobra has 'invaded' her residence located in Kampung Sri Aman, Puchong.
She and her four children were at home while her husband was out on some business with his uncle.
According to mStar, she said that her children were playing video games in their room and they went to bed a bit late as it was the school holiday the next day.
She had dozed off for a bit but got up to check on the kids in their room to see if they were already asleep.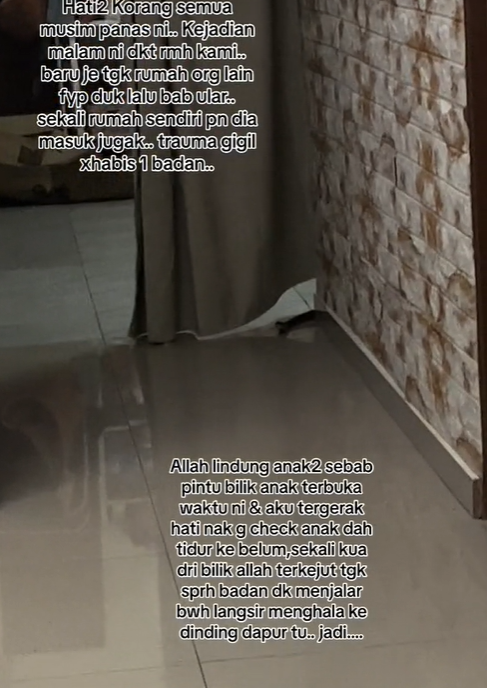 As she was heading towards their room, which is next to the kitchen, her eyes caught something moving.
She was startled when she saw a black snake between the kitchen and the children's room. To make matters worse, their room was next to the kitchen and the room door was open.
Immediately, she grabbed her mobile phone to call her husband to inform him about the incident but she hung up halfway to inform her child to close their room door as there was a snake outside.
She quickly opened the front sliding door and gate after seeing it moving towards the kitchen and not towards the room. After that, she and her children immediately went out and waited in the garage.
She managed to record a video of the snake through the sliding door when they were all outside the house. Her husband called back and she told him what had happened. He immediately called the firefighters and they arrived at the house about 20 minutes later.
In about five minutes, the firefighters were able to catch the snake. Although she is relieved when the snake was successfully caught but she is still traumatized.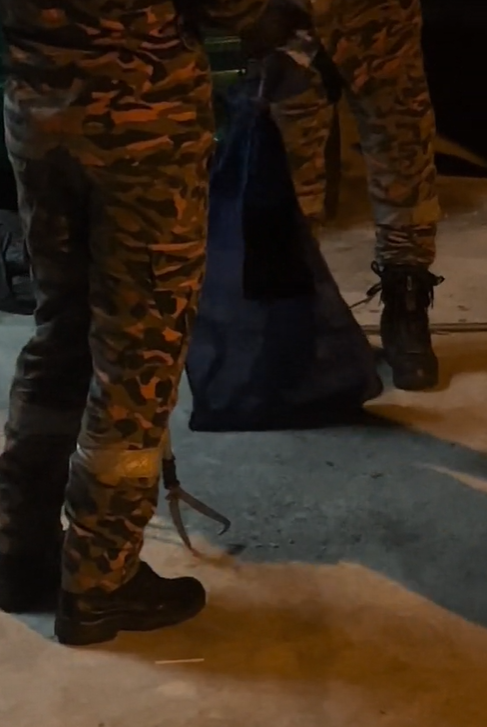 She reminded others to always be alert and take preventive measures to prevents incidents like this from happening again. She concluded by thanking the firefighters for their swift action, and to the caring neighbors who were there with them at that time
The video she shared on TikTok has garnered over 210.2k views and 3551 likes as of the time of writing this article.
Netizens commented on this incident saying that they have encountered similar situation in the past.


One netizen commended on the firefighters efficiency to catch the snake.

Read more:
---
---