Having children is a commitment of a lifetime as both parents are required to invest their time, energy, and finances to raise them.
Unfortunately for one 11-year-old girl, she was abandoned by her own mother after her stepfather refused to take care of her.
M'sian mother abandons 11yo daughter
The heartbreaking story was shared on Facebook by Herman Sudil, a manager at the TBQ Amal Welfare Organization in Johor.
According to the post, the couple was married for less than a year and the stepfather refused to take care of the 11-year-old child, claiming that she was problematic.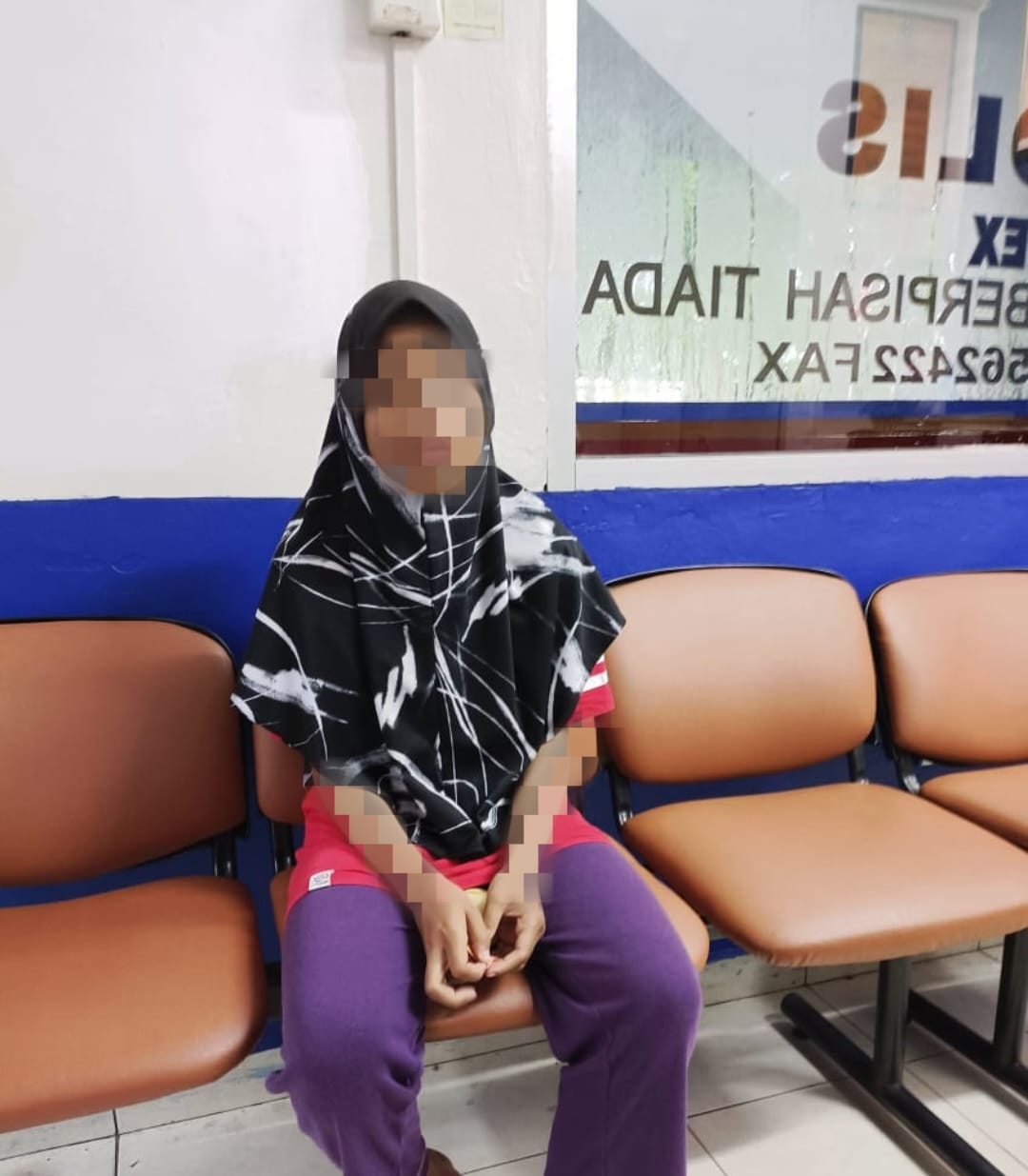 He added that the daughter would often go hungry and wait for her mother to return home from work at 11pm outside of the house so that she didn't need to stay under the same roof as her stepfather.
In the caption, Herman criticised the mother for putting her husband over her daughter and urged her to look into why her child refuses to live with her stepfather.
Please be a mother and don't prioritise satisfying men to the point of abandoning your child just to avoid angering your husband. There must be a reason why your daughter doesn't want to live with her stepfather.
Not the first marriage
To make matters worse, Herman revealed in the post that her current husband was her third one so far, adding that her daughter had no issues with her mother's previous two husbands.
"Be a responsible parent and protect your child. Don't just be good at having children but ignorant when it comes to taking care of them," he wrote.
Herman also said that a manager from his company is currently arranging to have the child sent to the TBQ Amal Children's Shelter, adding that her mother willingly signed the documents to wash her hands off her.
Netizens express sadness and anger
The post has since garnered over 8,000 reactions and shares at the time of writing, where netizens were appalled by the mother's lack of responsibility towards her daughter.
'Her mother is really foolish. No sense of responsibility. This is her own child. She easily hands her over to someone else to take care of. When she gets old and sick, there won't be anyone to take care of her. Then she'll remember she has a daughter.'

"Just wait until the mother gets old, then she'll start using her status as a mother to seek sympathy. Then, who knows who will come forward and defend her by saying that she'll always be a mother no matter what.'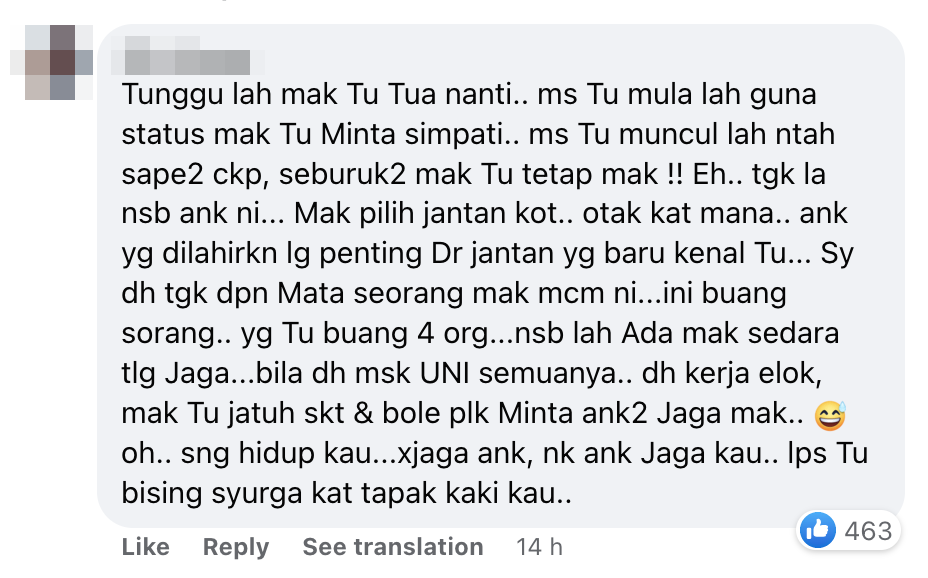 Some also believed that the girl must have feared for her safety and refused to stay with her stepfather.
'It seems like she's afraid of what her stepfather might do to her or she may have experienced sexual harassment, hence why she's willing to wait outside the house for her mother to return from work….regardless, may this child be resilient and become a successful person in the future.'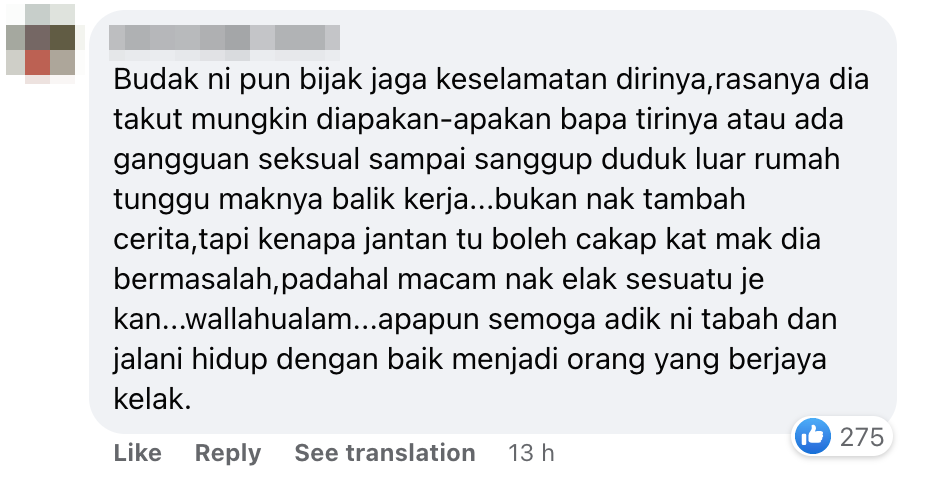 Read the post here:
Read more:
---

---