In a quiet corner of Kuala Lumpur, as the world grappled with the unfolding pandemic in 2020, a tale of resilience was quietly taking root.
This tale centered around Annie, a woman who stood by her mother in a battle against the merciless claws of cancer.
'I was losing my mother day by day'
Her mother's ordeal with breast cancer was a tumultuous journey that had brought with it an avalanche of emotions and sleepless nights.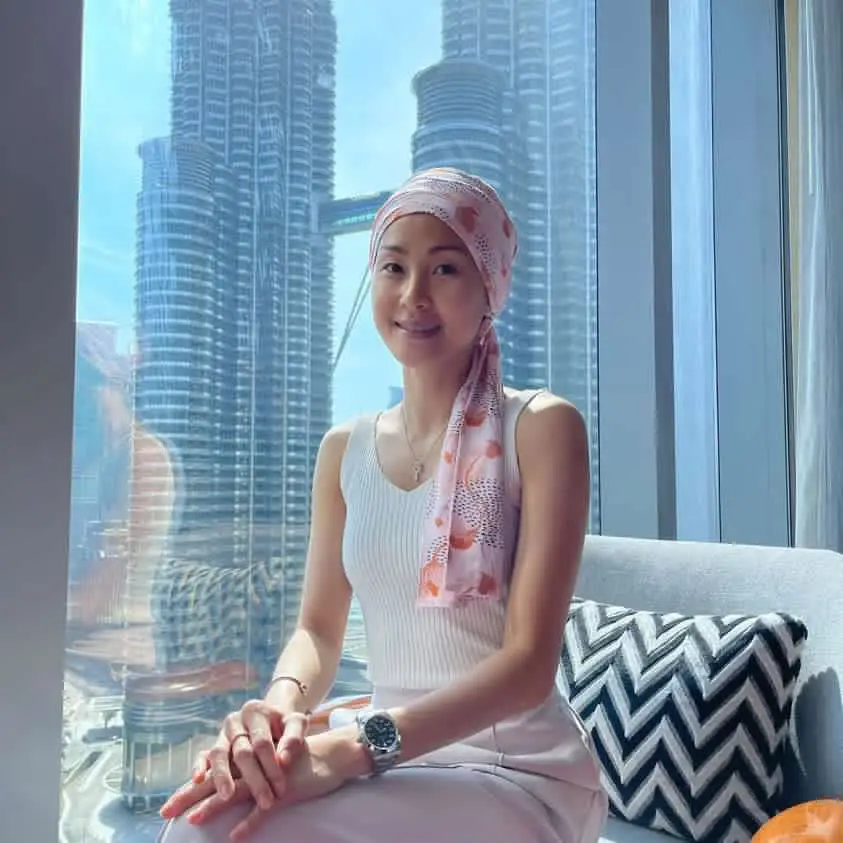 As the cancer aggressively spread to the lymph nodes under her mother's armpits and eventually her brain, Annie found herself tangled in the midst of juggling her work-from-home routine and draining hospital visits.
When MCO first arrived and forced everyone to stay indoors, it was especially challenging for Annie's mother who couldn't get out and suffered from constant headaches.
While the gamma knife laser treatments offered brief respite, but the agonizing headaches soon returned. I watched my own mother deteriorate day by day and I felt powerless as I saw the once vivacious woman losing her speech and sight," she recalled.
Months later, Annie's mother unfortunately succumbed to the disease, leaving a huge void within her on the eve of her birthday.
Fighting the same illness as her mum's
In the midst of grieving the loss of her mother, life hurled another curveball at Annie, where it all began with an excruciating pain in her chest.
"I thought it was caused by stress and fatigue due to long working hours and sleep deprivation. However, when the pain didn't subside, my husband urged me to see a doctor," she said.
At the doctor's office, Annie was given a terrible piece of news that would change her life forever – she had breast cancer, just like her mum did.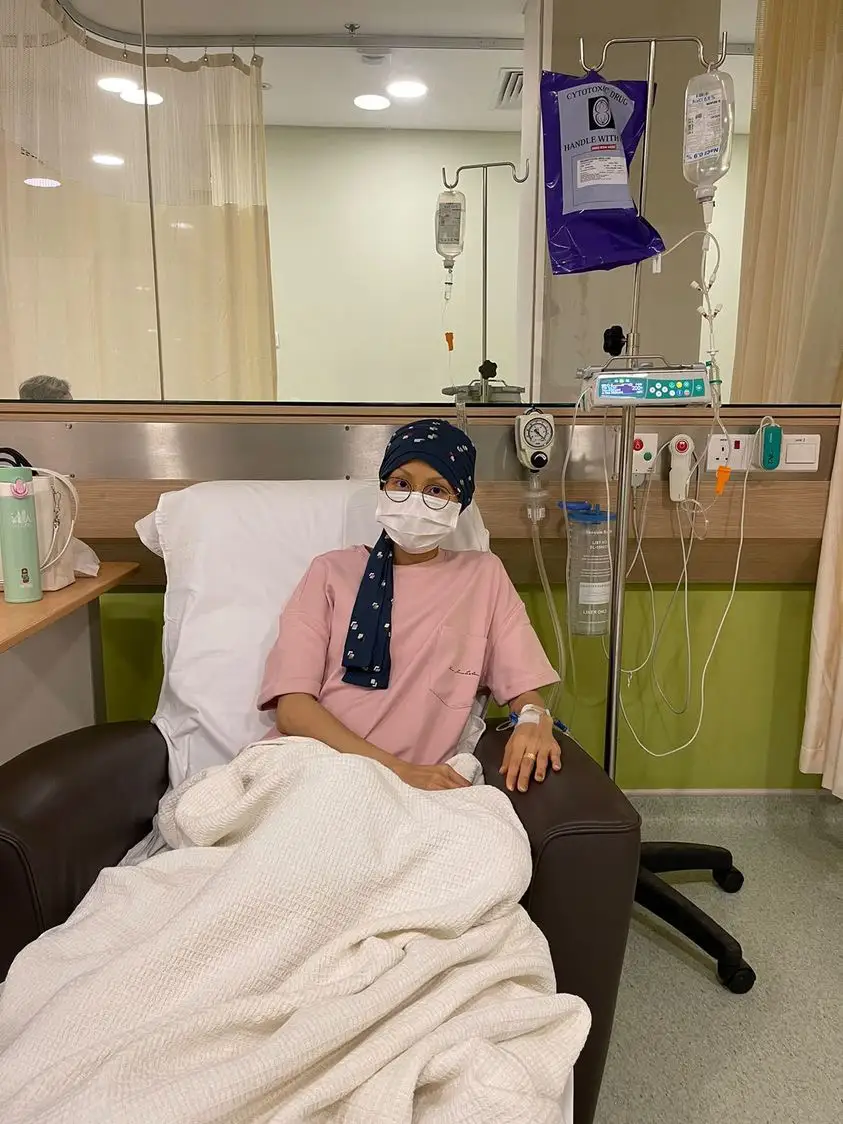 The diagnosis hit me hard. I was only 36 and didn't have kids yet. I had just begun grappling with the loss of my mother, and I was thrown into a battle of my own."
Having taken care of her mother in the past, Annie was all too familiar with the arduous road ahead. In October, she underwent surgery, followed by six sessions of chemotherapy over three weeks, with the last session being done on New Year's Eve. She then began a series of radiotherapy sessions, which she completed in April.
While Annie had seen her mother fight the disease bravely, she couldn't hold the same resolve and nearly crumbled under the weight of her distress, which became all the heavier when she began losing her hair.
I found myself missing my mother terribly. How I wished I could ask her how she dealt with it.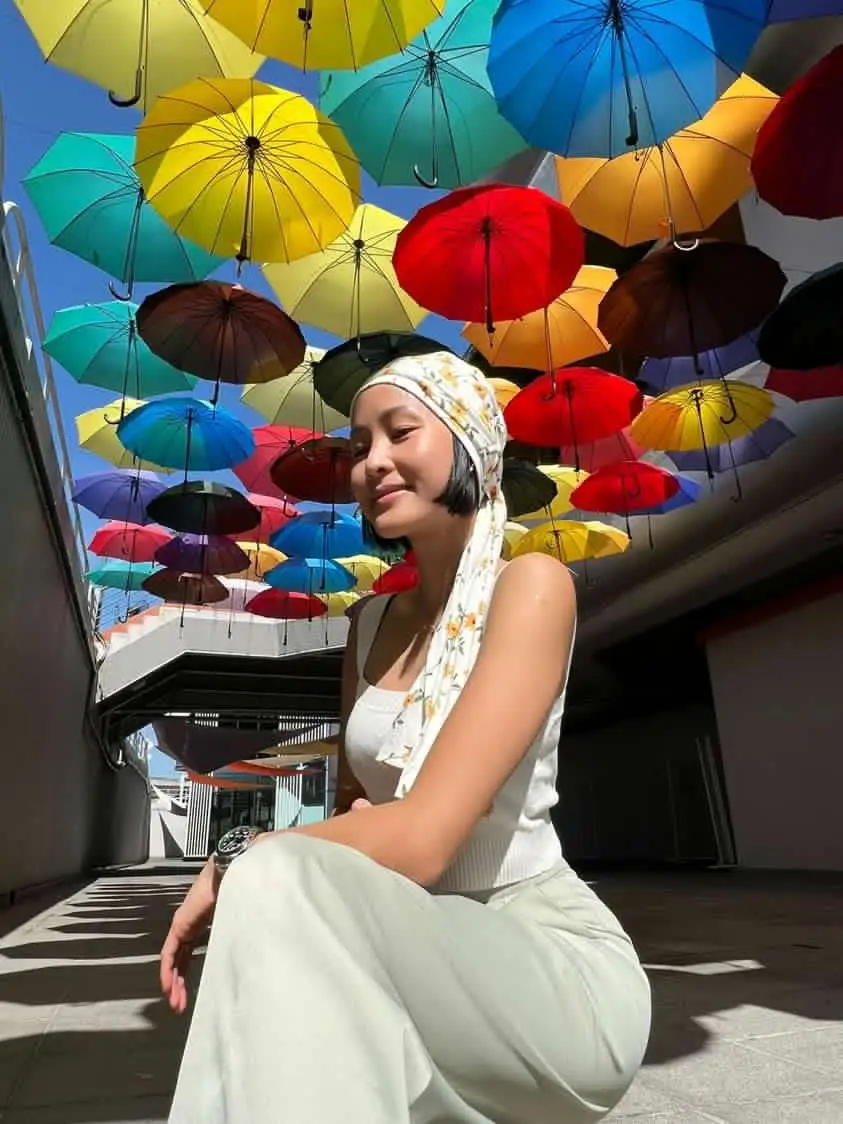 Turning pain into passion
Seeking ways to cope, Annie turned to scarves and hats to mask her baldness. However, she was disheartened by the limited options available locally and recognized an opportunity to make a difference.
"I thought to myself: 'Maybe I should create beautiful and vibrant hats or scarves to add some color and brightness to my day.'
"At that moment, I decided to create my own line of stylish hats and scarves for cancer patients with the aim of bringing fashion and comfort to those facing similar challenges," she said.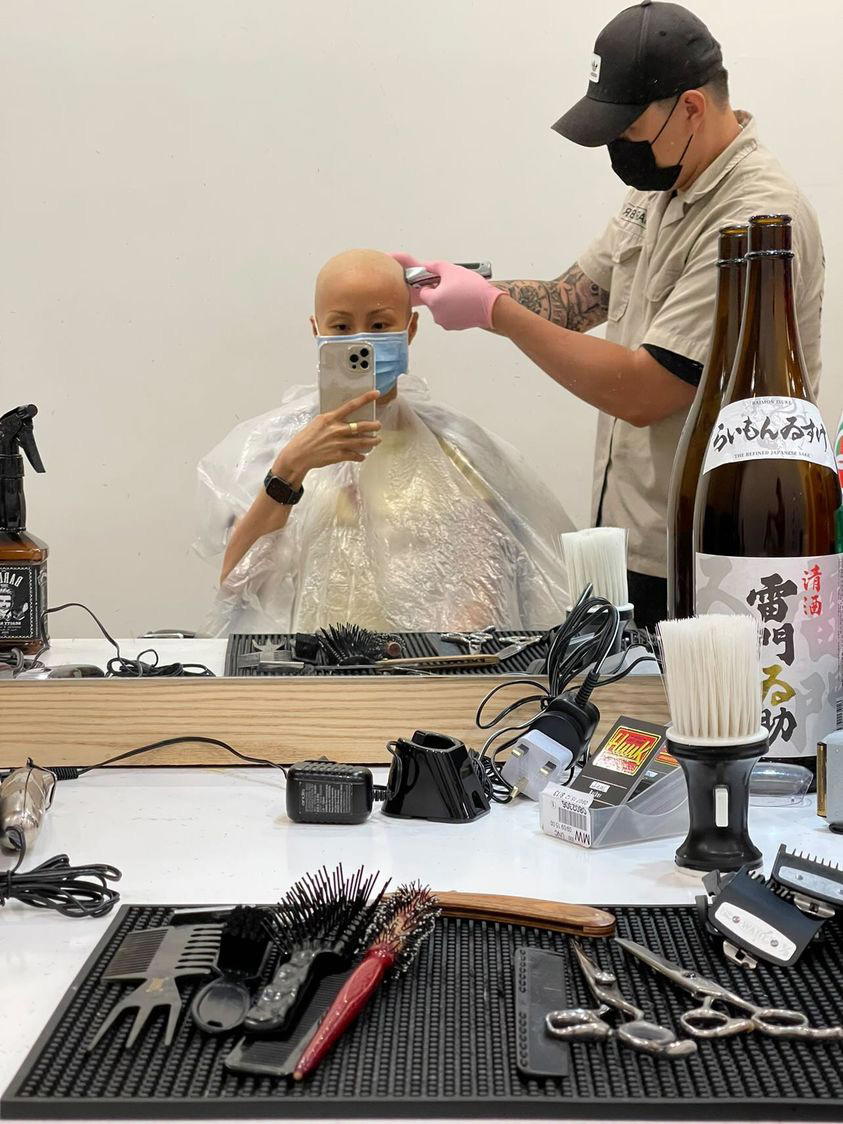 Annie added that she received immense support from her medical team and family in her endeavor, who reminded her to stay positive and empowered her to make a difference.
Seeking to regain a sense of control, Annie started her venture named Miyaco and began researching on materials and designs that would create beautiful hats and scarves for cancer patients.
I wanted to make something that wasn't just practical, but also boosts their confidence.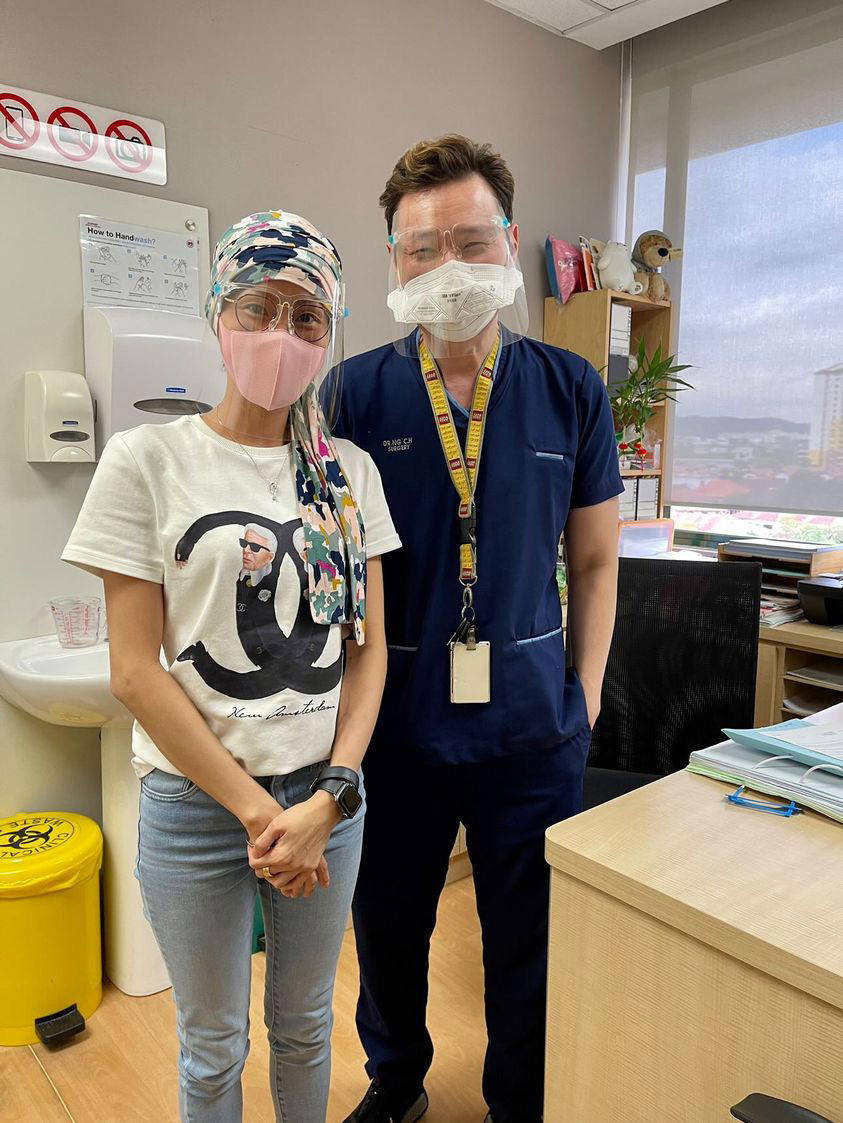 "When I lost my hair, my doctor reassured me that there was no need for a wig. Embrace your beauty, that's what I learned. Instead of a wig, I adorned myself with accessories to brighten my day and bring joy to my journey."
Annie also shared that her husband was her greatest pillar or support throughout her cancer journey, where he never missed a single chemo session or hospital visit and served as a reminder that she wasn't alone in her battle against the illness.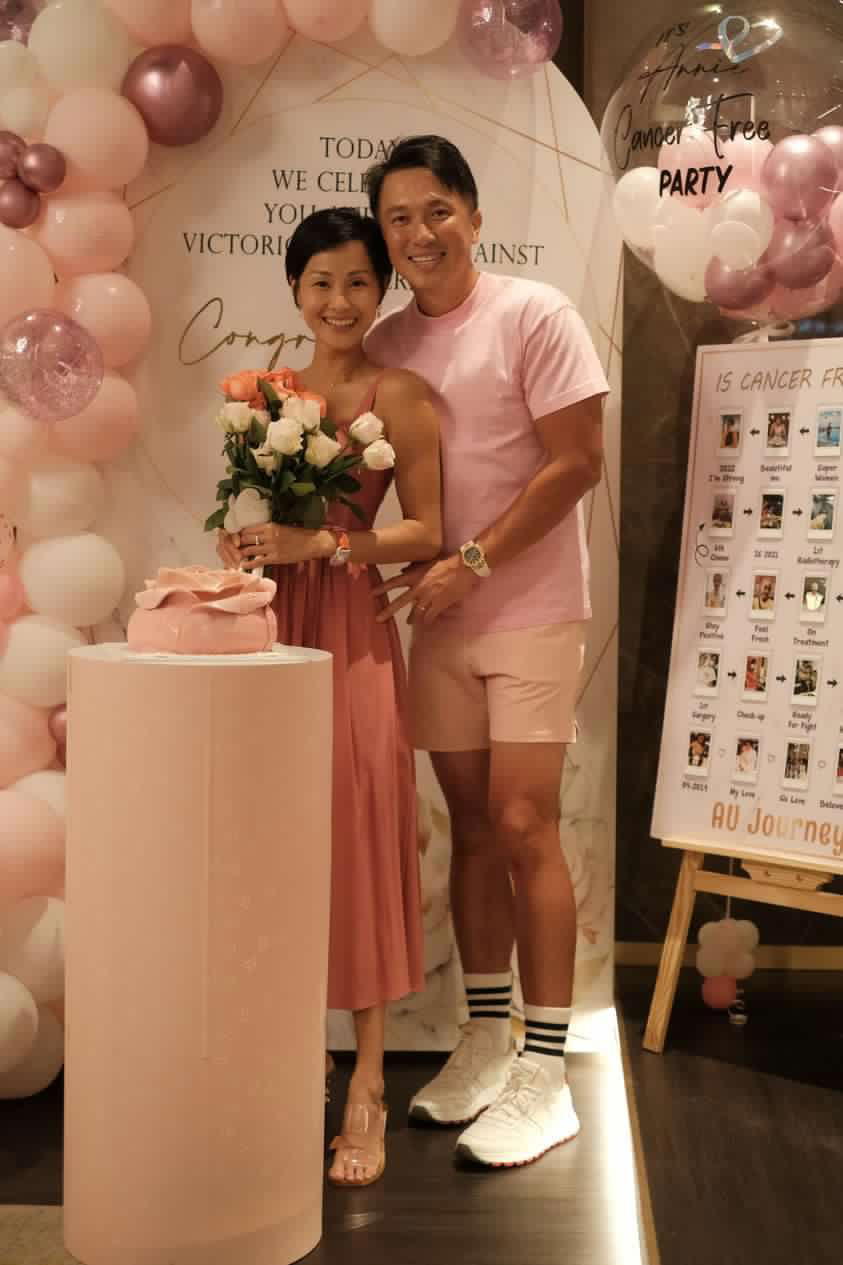 'Being positive is a choice'
While many would often mope and groan over why they suffer from a terminal illness, this isn't the case for Annie, who learnt a gem of truth from her mother.
Being positive is a choice we make every day. It was a lesson I learned from my mother and it helped me through my own ordeal.
Currently cancer-free, Annie strongly advises others to seek medical attention early and stay positive, mirroring the courage and resilience her mother had shown in her personal battle.
"Cancer taught me that life can change in an instant, but it's our spirit that defines our journey. My business is not just a livelihood, it's my message of hope for others on a similar path," she said.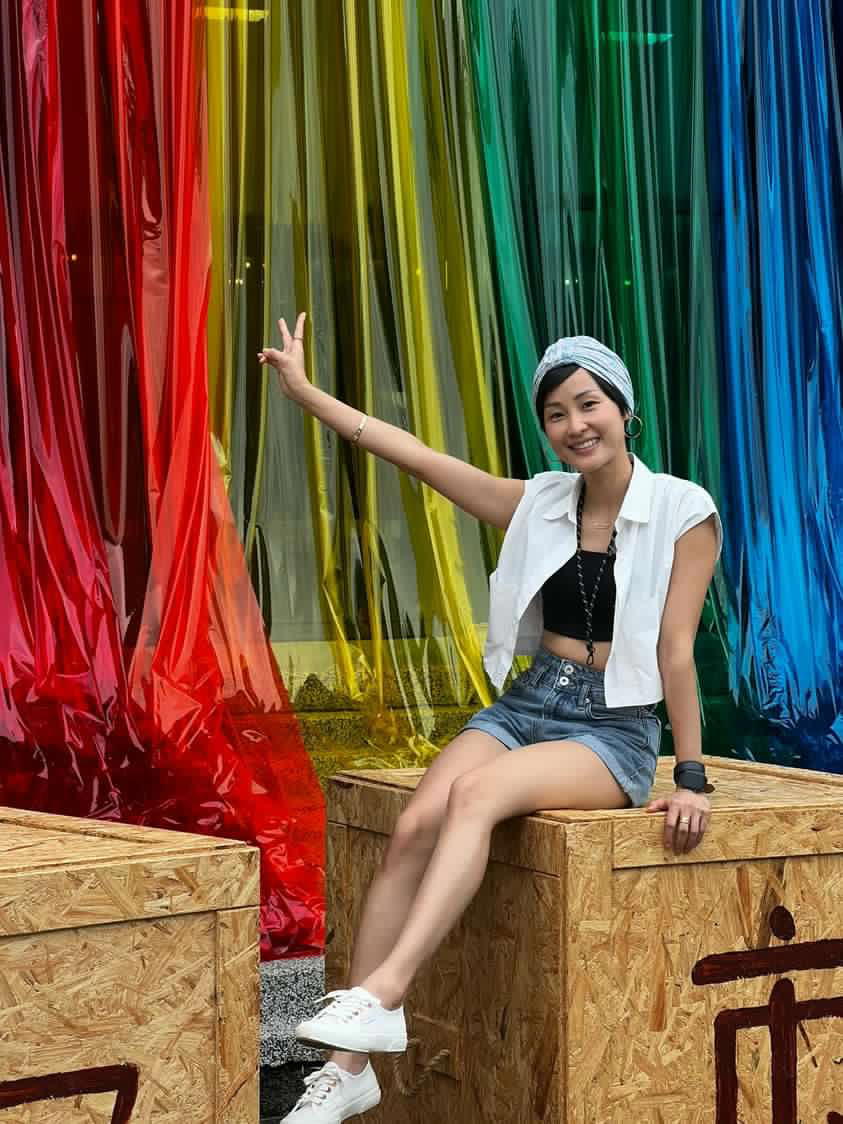 ---
---