Being a delivery rider is not an easy task, where one has to ensure scorching heat and chilling rain to make sure that orders are sent to customers on time. Occasionally, some may even get into road accidents while doing so.
A Malaysian recently won praise from netizens after he showed kindness and concern towards a Grab rider who was delivering his order to him.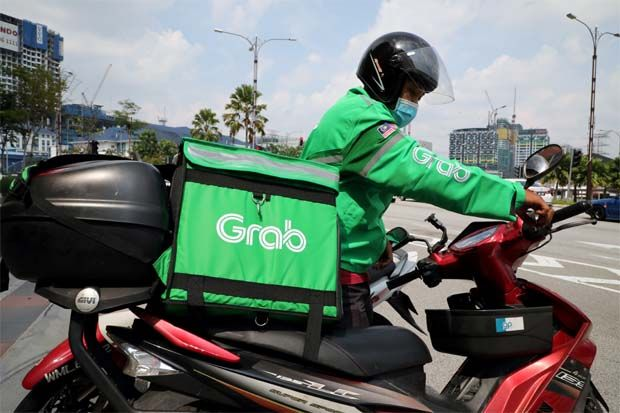 M'sian man tells Grab rider to drive carefully
In a Facebook post shared by a content creator named Agent Ren on June 27, he shared a screenshot of a conversation he had with a GrabFood rider.
According to the screenshot, he told the rider to ride carefully and not beat the red light. He also said that tips will be given as well.
In response, the rider thanked Agent Ren for his kindness and wished him good health and success in future endeavours.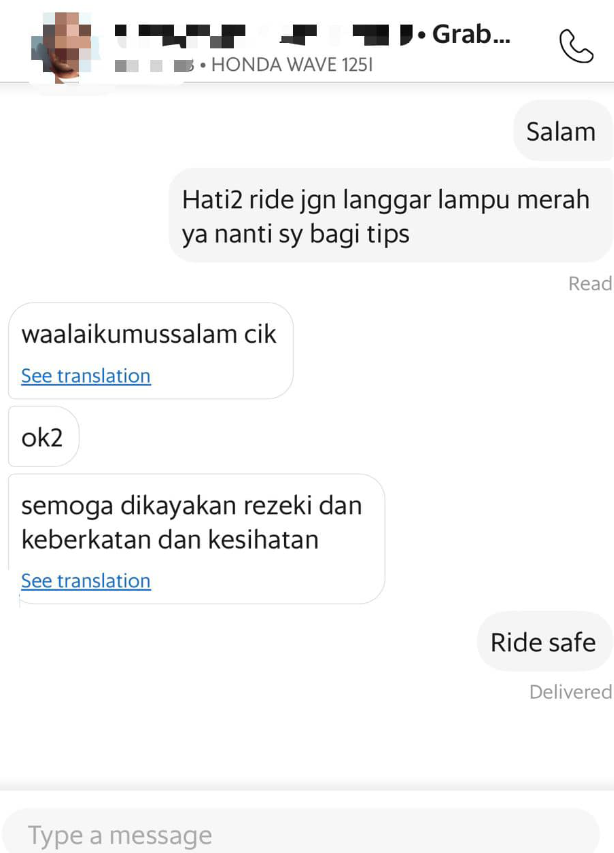 Agent Ren wrote in the post caption that he had seen countless riders getting injured and riding like maniacs on the road just to make deliveries.
I'm not rich enough to give a lot of tips. It's okay if my food arrives late as long as the rider remains safe and sound.
"To all riders, please remember your loved ones at home and don't rush after things which are uncertain," he wrote.
Read the post here:
Receives praise from netizens
The post has since garnered more than 6,000 reactions and 270 shares at the time of writing, where netizens were in agreement with Agent Ren's actions and commended him for it.


Another shared about how advised a rider not to rush in delivering her order and gave him RM30 as as extra to show her appreciation for him.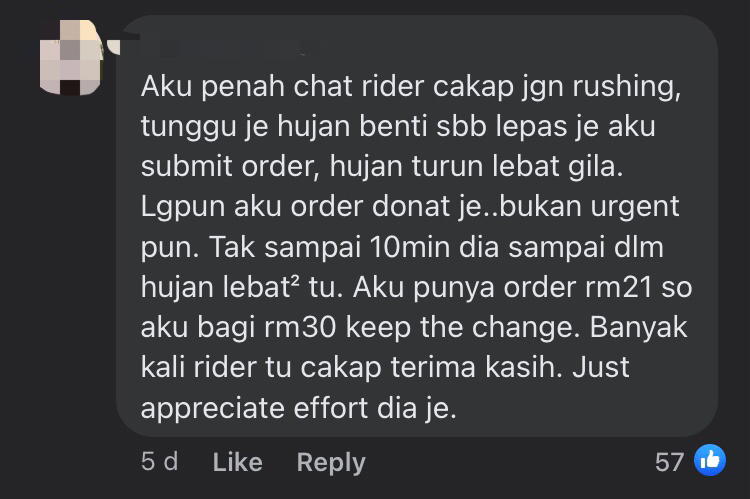 Delivery riders need a touch of kindness like we all do, so always show them your appreciation whenever possible!
READ ALSO: