Nowadays, it's become noticeable that people are getting more easily agitated, and some of them are even going as far as using physical violence for minor disagreements.
Recently, a Malaysian woman recounted a shocking incident where a seemingly simple disagreement over blinding car headlights transformed into a heated confrontation involving a man and a group of young individuals, ultimately resulting in physical violence.
Angry man slapped people over headlight incident
Shared by the victim's girlfriend, Yik Cheng, on her Facebook page, she wrote that an uncle became enraged over a car beam light, and eventually the argument escalated to attacking a few individuals by slapping them six times.
Explaining that this incident took place in Setapak on October 14, Cheng said her boyfriend parked his car with his lights (low beam) on at a parking lot.
However, the uncle who parked his car on the opposite continued to flash his high beam lights and honk at them.
She went on to explain that when her friend got out of the car and inquired about the situation, the man who had parked across came out from his car, shouting and using foul language.
The man even accused her boyfriend of having bright white lights on his car and using the high beams, which he claimed hurt his eyes.
"He even claimed that the car lights had been modified to white (despite my boyfriend's car lights being visibly yellow)."
The boyfriend denied using the high beams, asked the man to come closer and check the lights.
However, without uttering a word, the middle-aged man approached and slapped her boyfriend.
"Then my boyfriend directly called the police. This uncle said, "Come, call the police."
He slapped him one more time while he was calling the police
While her boyfriend was on the phone with the police, the man slapped him once more and reiterated his intention to him him if they ever encountered each other again.
"He slapped both my boyfriend and our friend six times in total. Our friend also sustained injuries, with one of them having a swollen face around his mouth," she wrote in the post.
Later, as he sensed that they were no longer willing to tolerate his behavior and were on the verge of defending themselves, he threatened to call backup.
Subsequently, she said that the man hurriedly left with his white Proton Wira.
Yik Cheng also mentioned that her boyfriend and friends immediately reported the incident to the police and sought medical help for their injuries.
She also hopes that this individual receives the punishment he deserves.
The clear message is that such aggressive behavior is not only unacceptable but also deserving of stern legal action.
WeirdKaya has reached out to the victim's girlfriend for comment on the matter but have yet to respond.
Check out the full post here:
READ ALSO:
---
---
---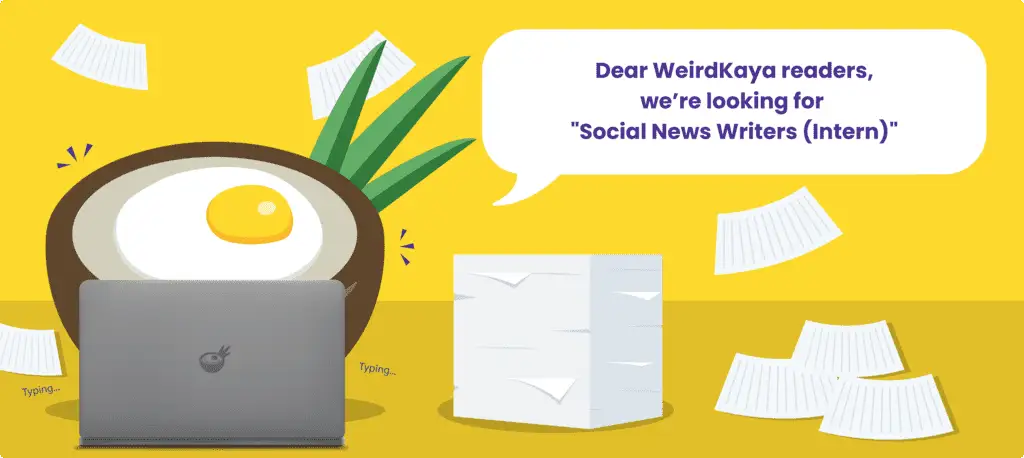 ---