There's an old Malay proverb that goes, 'Sedikit-sedikit, lama-lama jadi bukit', where it means that as long as one perseveres in doing something, they will reap the reward in due time.
This was certainly the case for a man who painstakingly saved 50 sen coins for the past seven years and eventually was able to save just enough for an iPhone 14.
M'sian man saves 50 sen coins for 7 years
In a TikTok video shared by user @bifoty_camper on Sept 1, it showed him hauling a large, 19-litre water bottle bursting with coins — 50 sen coins to be exact.
He then tried to pour the coins out from the bottle but due to its sheer amount, only a few trickled out from the opening.
In order to obtain a coins, a saw had to be used to cut the bottle apart and the coins spilled out like a waterfall.
Towards the end of the video, the OP showed a photo of the 50 sen coins being neatly stacked.
According to the caption, he had saved the 50 sen coins for the past seven years and managed to collect a total of RM5,360. He also revealed that it took around three hours for four people to count the coins.
Saved enough for an iPhone 14
Speaking to mStar about the incredible feat, the OP, whose name is Muhammad Hafiz Abdul Hamid, said he never expected to save up so much money as it started out as a hobby.
"I began saving 50 sen coins since 2016 and I wasn't inspired by anyone to do so. It was merely a hobby of mine and I did it for seven years.
"At the beginning, I saved the coins in mugs and junk food containers. But as the number of coins increased, I kept it in a 19-litre water bottle like what was shown in the video," he said.
Hafiz added that he managed to save up so many 50 sen coins by helping friends who have excessive coins by giving them Ringgit notes worth RM10 or RM50 in exchange for the coins.
He also said that he was shocked when he discovered that he had saved RM5,360 worth of 50 sen coins.
"I decided to reward myself by buying an iPhone 14. Alhamdulilah, I was able to buy it in cash without having to pay the instalment."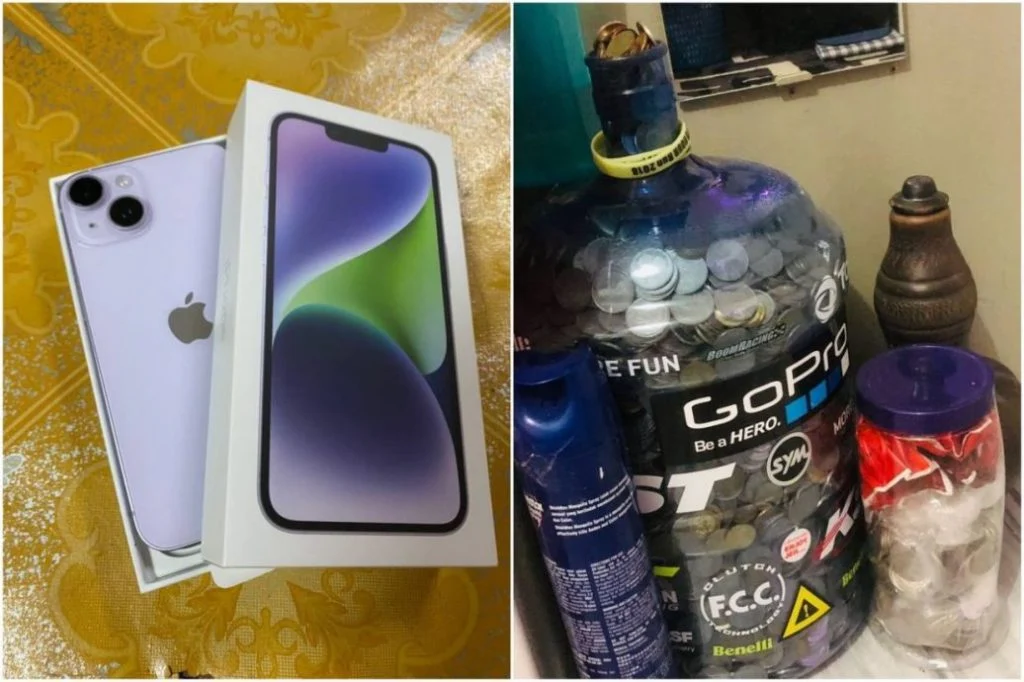 However, Hafiz admitted that the process of converting the coins into cash was a tedious procedure as he had to go to six different banks to do so.
"This is because for each bank, they're unable to change such a huge amount of coins into cash as it will spoil the machine. So that's why we had to go to so many banks," he explained.
When asked whether he would start saving coins again, Hafiz said it's unlikely as it was a very exhausting process.
Watch the clip here:
READ ALSO:
---

---