Malaysia's healthcare system has long been touted to be one of the most affordable in the entire world, and it has benefitted thousands of Malaysians who don't have the finances to foot expensive hospital bills.
A man got to experience this firsthand after his father got admitted to the hospital to undergo a major surgery and was full of praise over how cheap it was.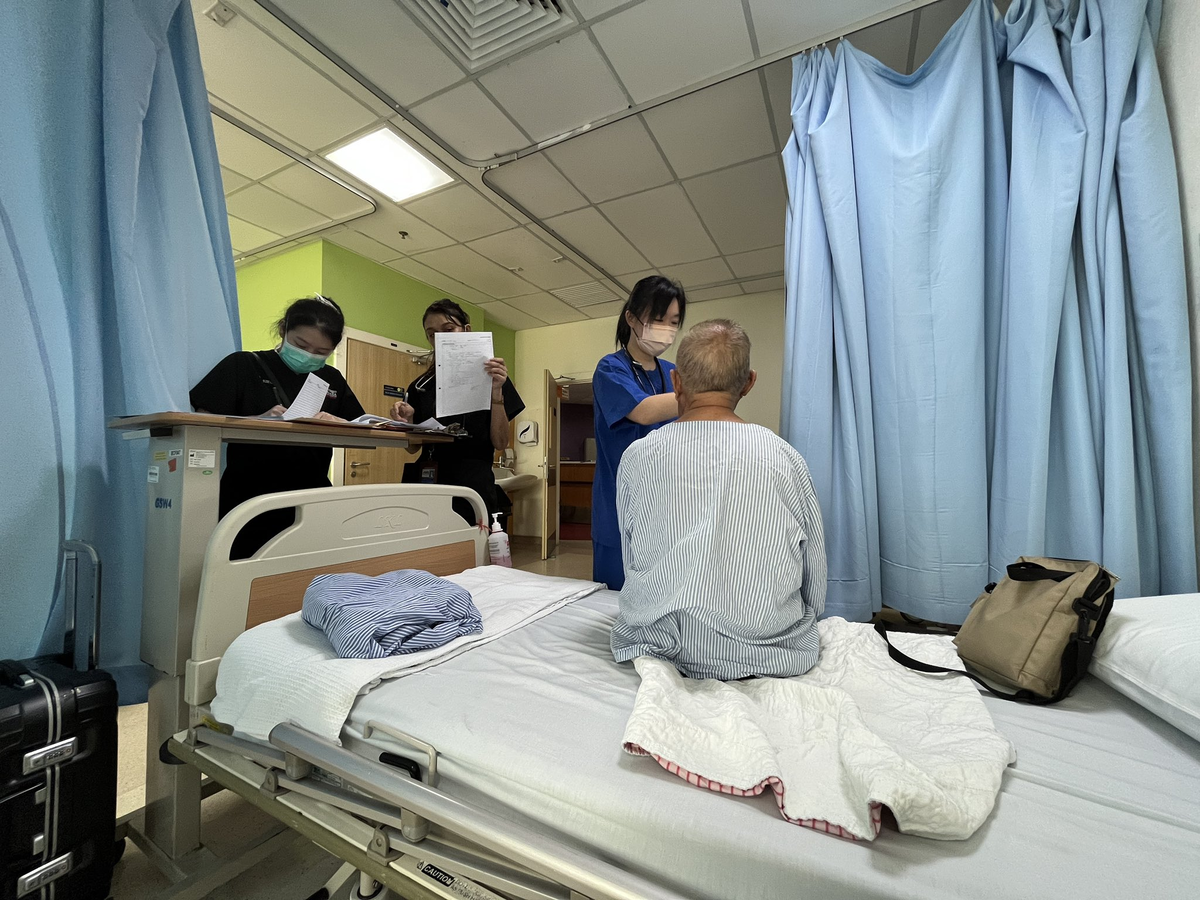 M'sian man pays only RM30 for dad's hospital stay
Sharing the experience in a tweet on Wednesday (Oct 4), Richard Ker wrote that his father was admitted to the Queen Elizabeth Hospital in Kota Kinabalu, Sabah for a surgery with local anesthesia.
Throughout the three-day stay, Richard's father was well taken care off by the nurses and doctors, who attended to him until he was discharged.
When it came to paying the bill, Richard was pleasantly surprised to see that it only cost him RM30.50 for the entire hospital stay.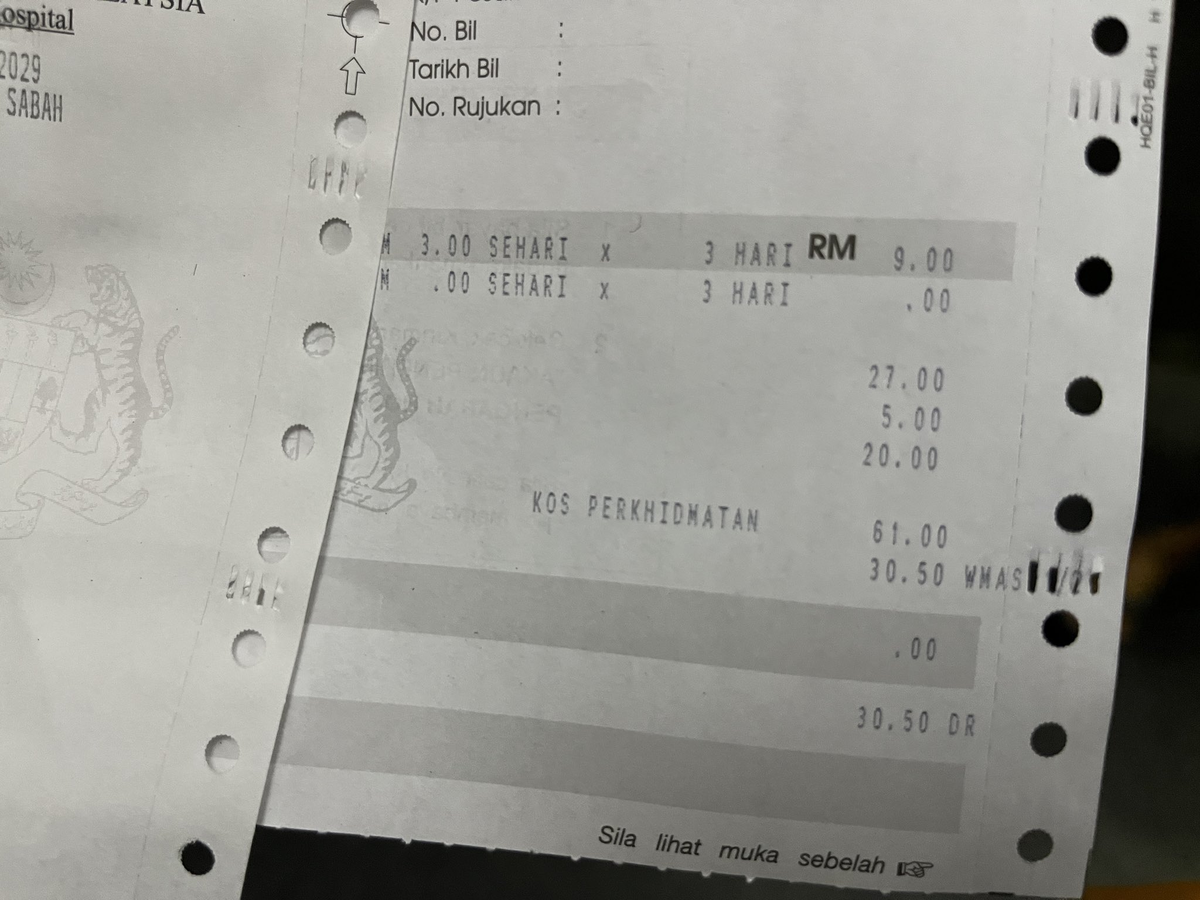 "I read about it many times on social media. But I personally experienced it over the last few days.
The most shocking part is, the total bill was only RM30.50. Yes that was everything. Unbelievable. Not sure if there's anywhere else in the world with this price.
"I personally feel that Malaysia's healthcare system is the best in the world," he wrote, before thanking the hospital staff for their care and those who wished his father well.
Netizens agree 100%
Netizens mostly agreed with Richard's take on Malaysia's healthcare system, with many sharing how they benefitted from its affordability.
One wrote that general hospitals in Malaysia are the best compared to other countries and provide excellent services though some may feel otherwise.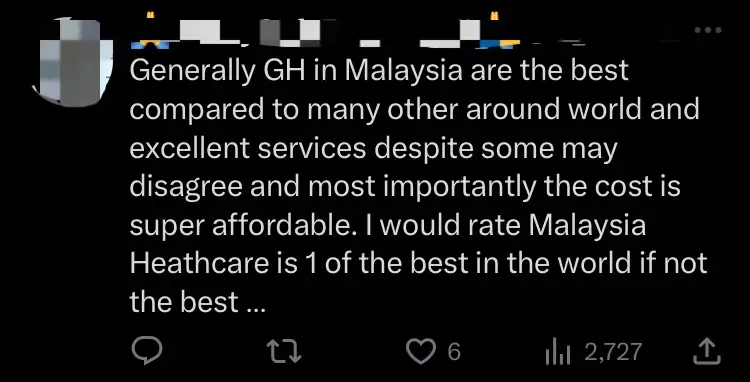 Another netizen shared how she only had to pay RM500 in hospital bills after giving birth to her second child prematurely and had to undergo several medical procedures.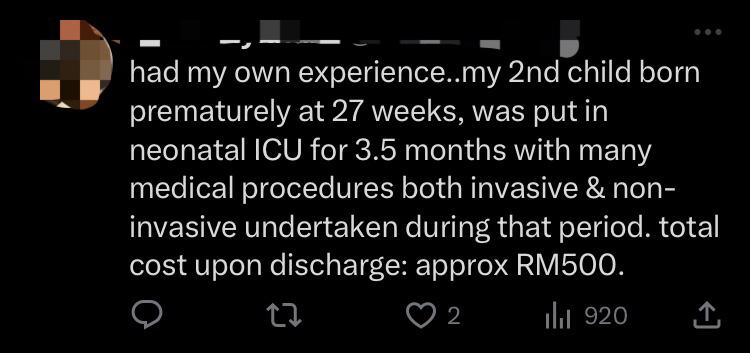 However, some expressed skepticism, with one saying that Richard's experience doesn't represent the entire nation's.

Read the tweet here:
The best healthcare system in the world? 🇲🇾

I read about it many times on social media.

But I personally experienced it over the last few days.

It was about a major surgery for my father with the need of a local anesthesia.

DAY 1

– arrived Queen Elizabeth general hospital… pic.twitter.com/ZyIOOf7CAM

— Richard Ker (@richardker) October 4, 2023
Do you agree with Richard's opinion on Malaysia's healthcare system being the best? Share with us in the comments!
READ ALSO:
---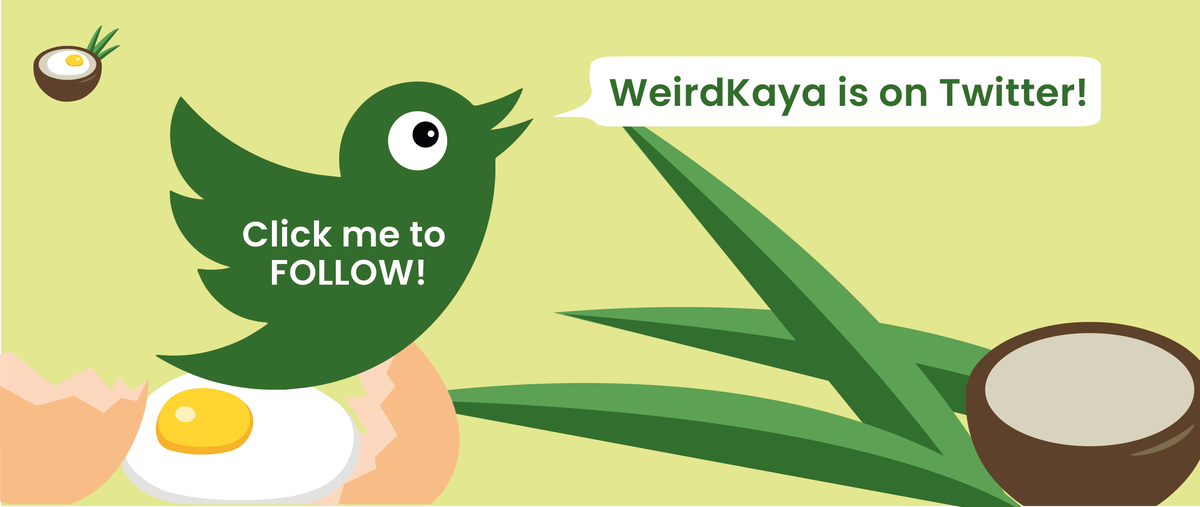 ---
---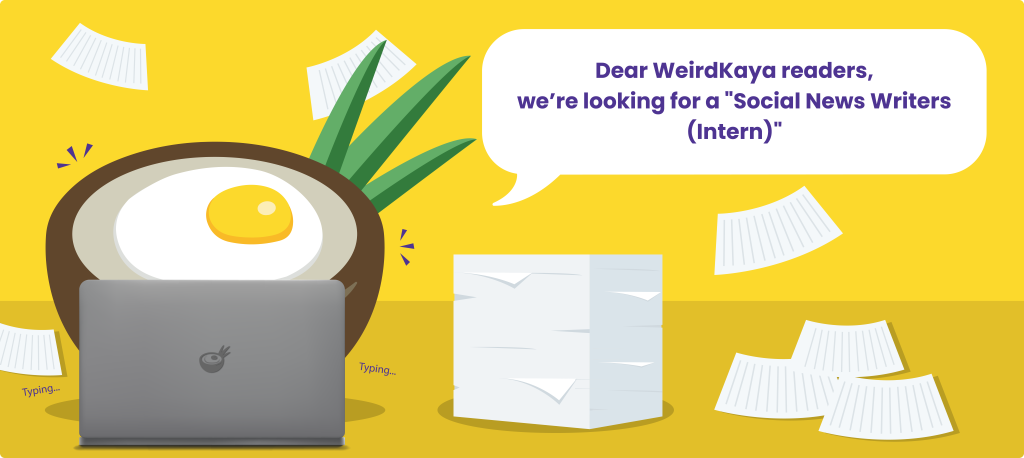 ---