A family of three set out for a fast food meal following a shopping spree, but had no idea that something alarming would unfold.
Recently, a Malaysian woman took to her Facebook account to share a frightening incident in which a shutter pole at an A&W outlet in Sungai Buloh fell on her husband's head, causing him to be grievously injured.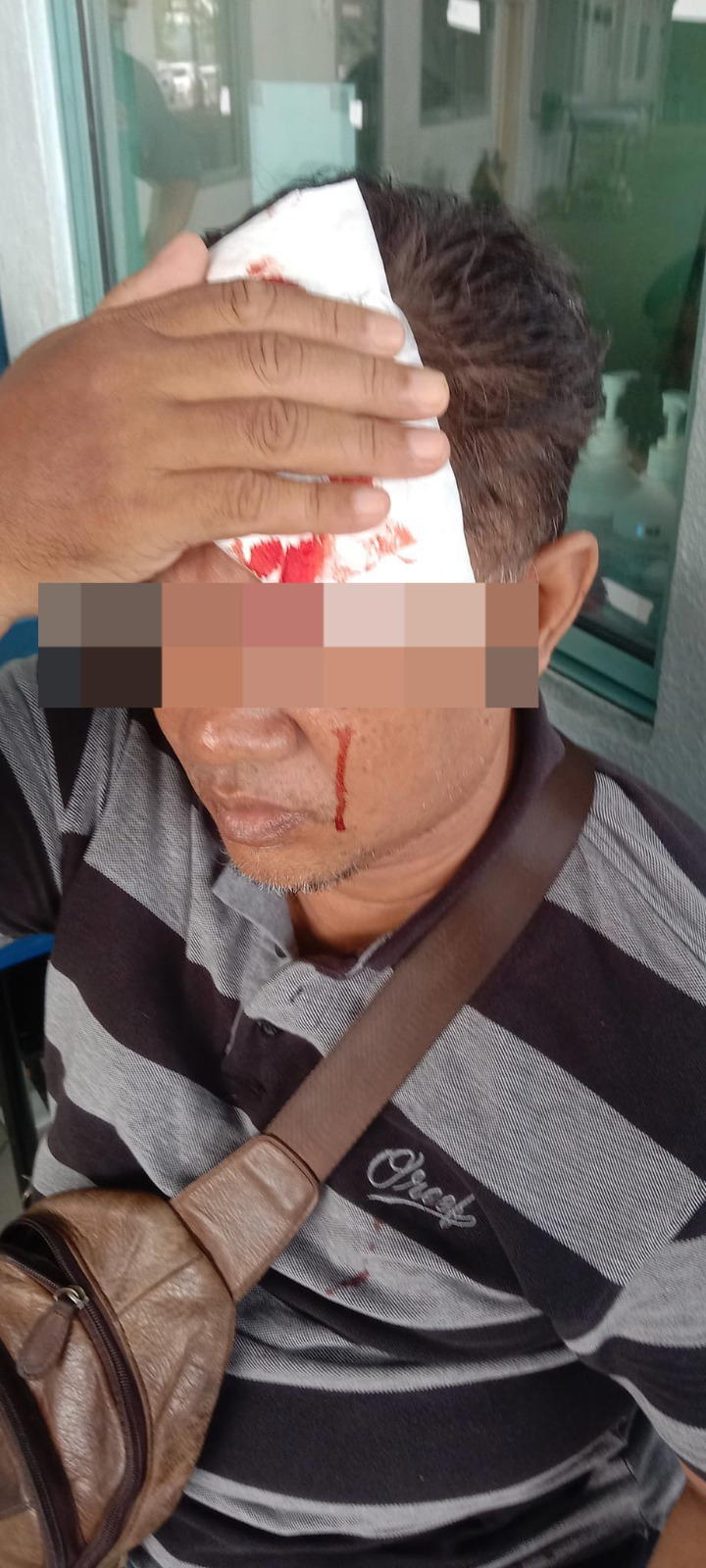 M'sian man left with 7 stitches to the head after shutter pole falls on him
In the post, the woman named Alia said that she and her family headed to the A&W outlet near the TSB Commercial Centre to treat their kids to a meal.
However, the situation took a frightening twist when her husband called out to her, and as she turned around, she saw that his head was bleeding profusely.
It later turned out that a shutter pole had fallen and struck him on the head, causing a deep laceration.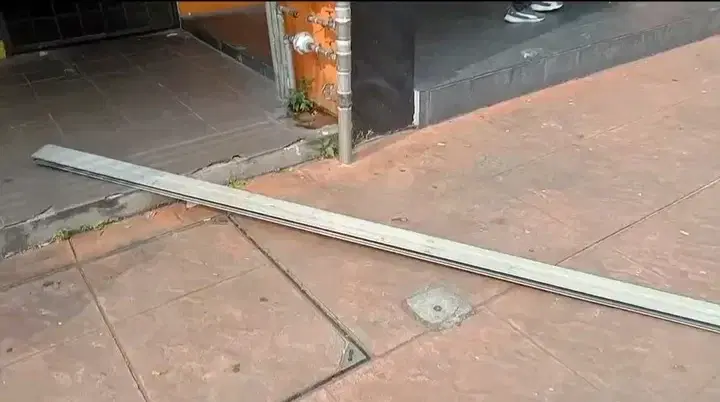 Luckily, some staff from a HLK shop located next to the restaurant rushed out to help Alia's husband. When asked about the shutter pole, the HLK staff said it belonged to A&W.
After they were alerted of the incident, some A&W staff quickly moved the shutter pole away.
Alia then rushed her husband to the nearest hospital, where he ended up with seven stitches to his head.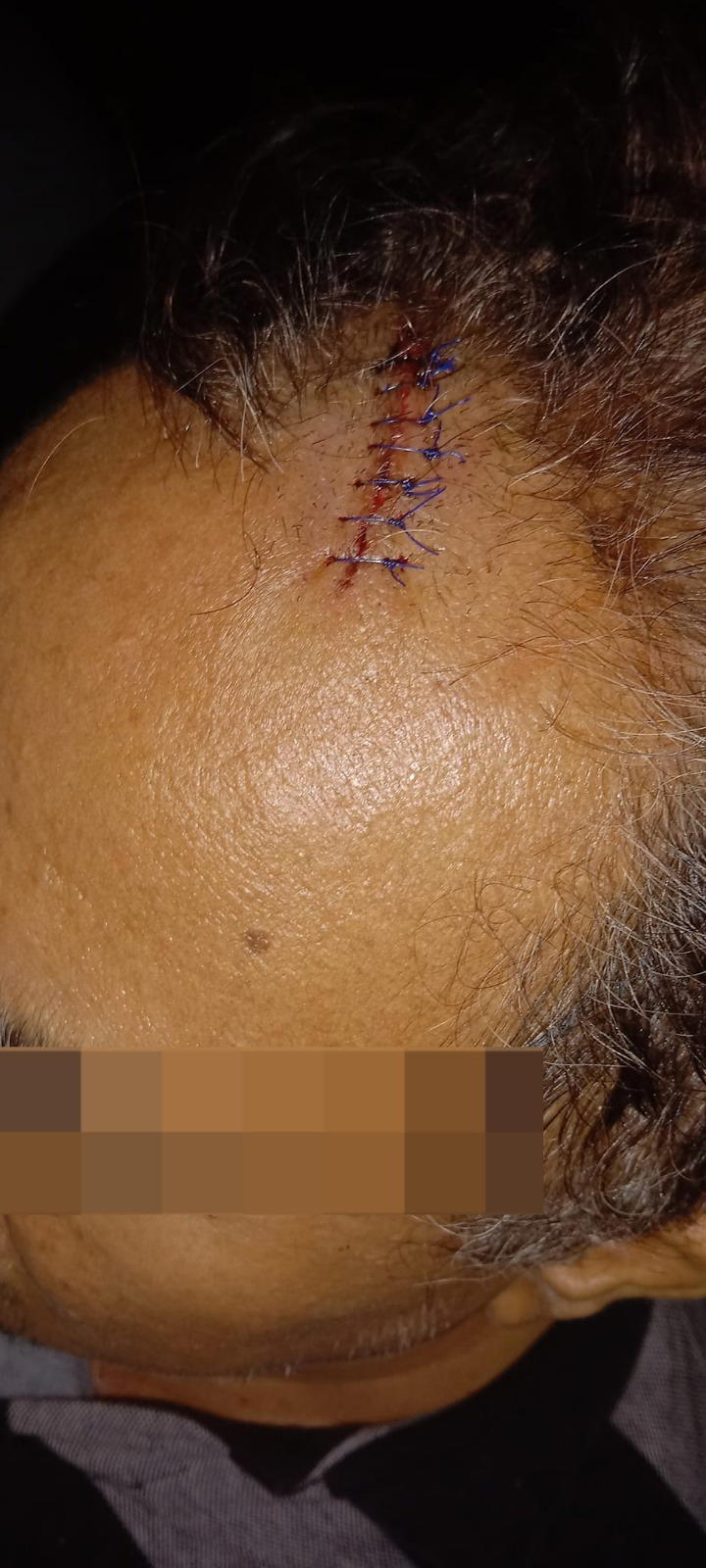 The accident has since left Alia both shocked and angry at A&W's negligence, as the shutter pole could have seriously injured anyone.
The A&W outlet should not have left the shutter pole outside their premise like this as this is the main pedestrian path. It should've been kept away safely. What happens if it fell on a child? That's very dangerous!
She also wrote that she has since lodged a police report at the Sungai Buloh police station about the incident.
A&W responds
Following the incident, A&W Malaysia issued an official statement addressing the situation.
They acknowledged the incident and offered their apologies to the injured customer and also promised a thorough investigation into the matter along with a commitment to prevent similar incidents in the future.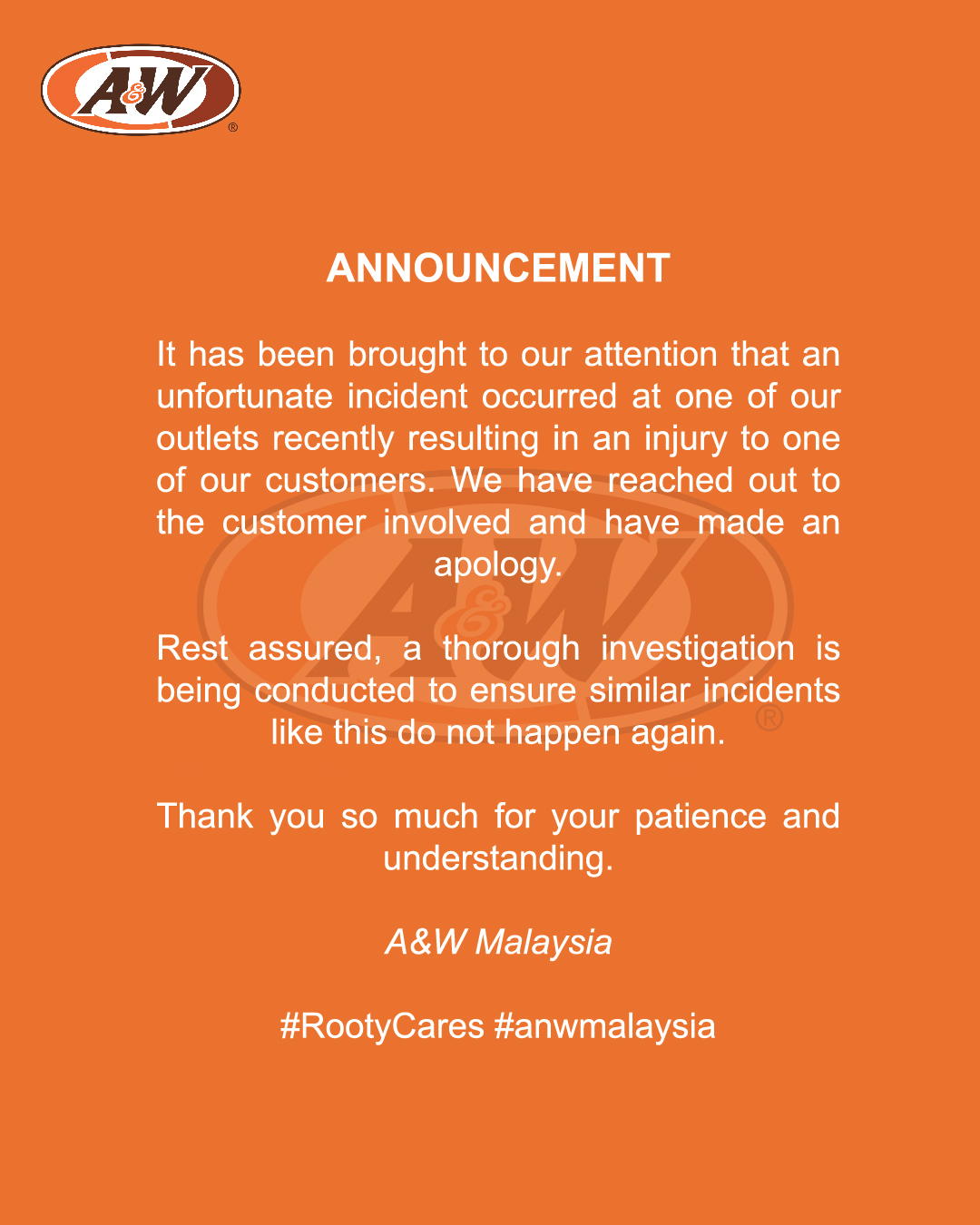 Read the post here:
READ ALSO:
---
---
---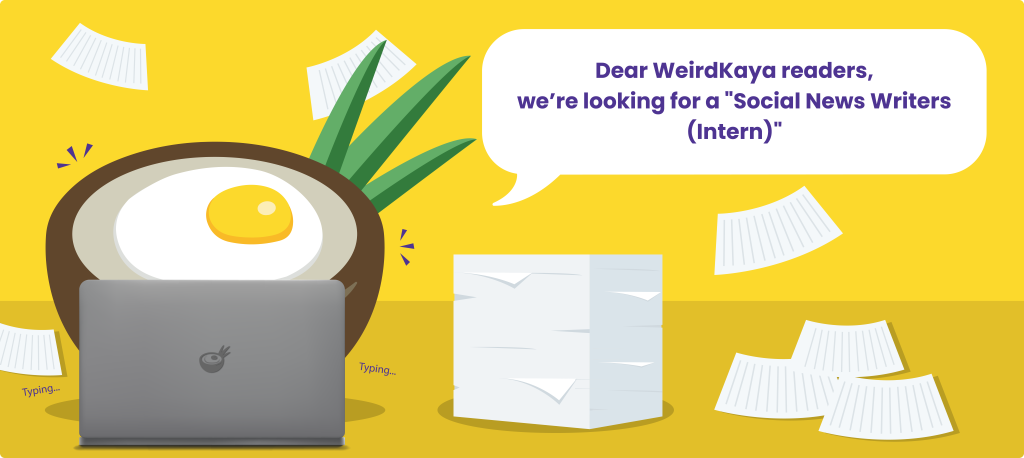 ---