A man's rampage at a nasi dagang stall in Putra Heights, Subang Jaya, has shocked many after he hurled a packet of rice and hot water, which reportedly hit a four-year-old child.
The incident, which took place last Sunday (June 4), was captured on the restaurant's closed-circuit television (CCTV) footage and the recording has since gone viral on social media.
In a TikTok video, the man can be heard shouting at the top of his lungs but the reason for his outburst remains unclear.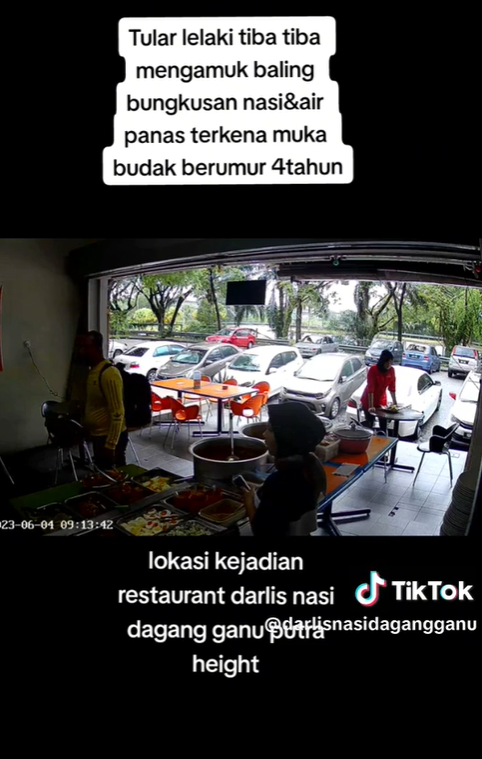 He then threw a packet of rice and allegedly hot water into the restaurant, where it allegedly hit a four-year-old child and caused him to cry loudly.
However, it's not known whether the child was injured by the packet of hot water being thrown.
The man also took his anger out on a table by kicking it several times and tossed a plastic chair as well.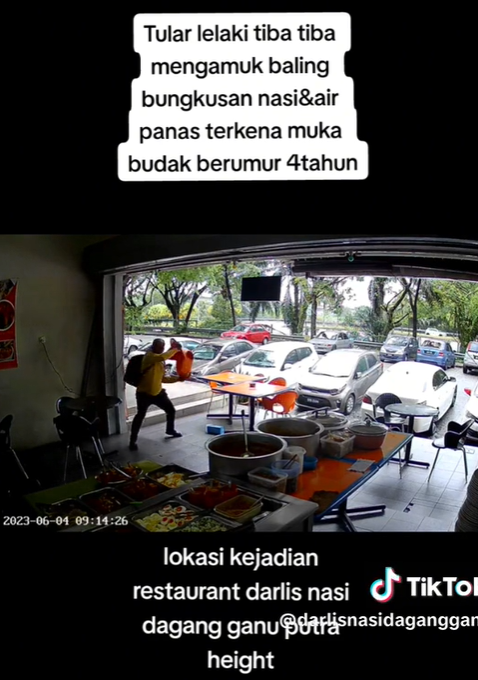 The video has since gone viral with 2.5 million views at the time of writing, where netizens urged the restaurant to lodge a police report over the man's outburst.


Watch the clip here:
While police have yet to release a statement over the incident, we hope that they will look into it soon and catch the culprit!
READ ALSO:
---
---