Some Malaysian Mamak restaurants have been on a roll lately. First, they wowed us with robot waiters for speedy service. Now, they've upped the game by installing an ATM to tackle the 'out of cash' problem.
In a tweet by @khairizulfadhli, he shared a recent photo of a Mamak restaurant where the operator has thoughtfully installed an ATM machine right next to the cash counter.
This smart installation provides customers with a convenient alternative for those moments when they're low on cash or facing payment issues online.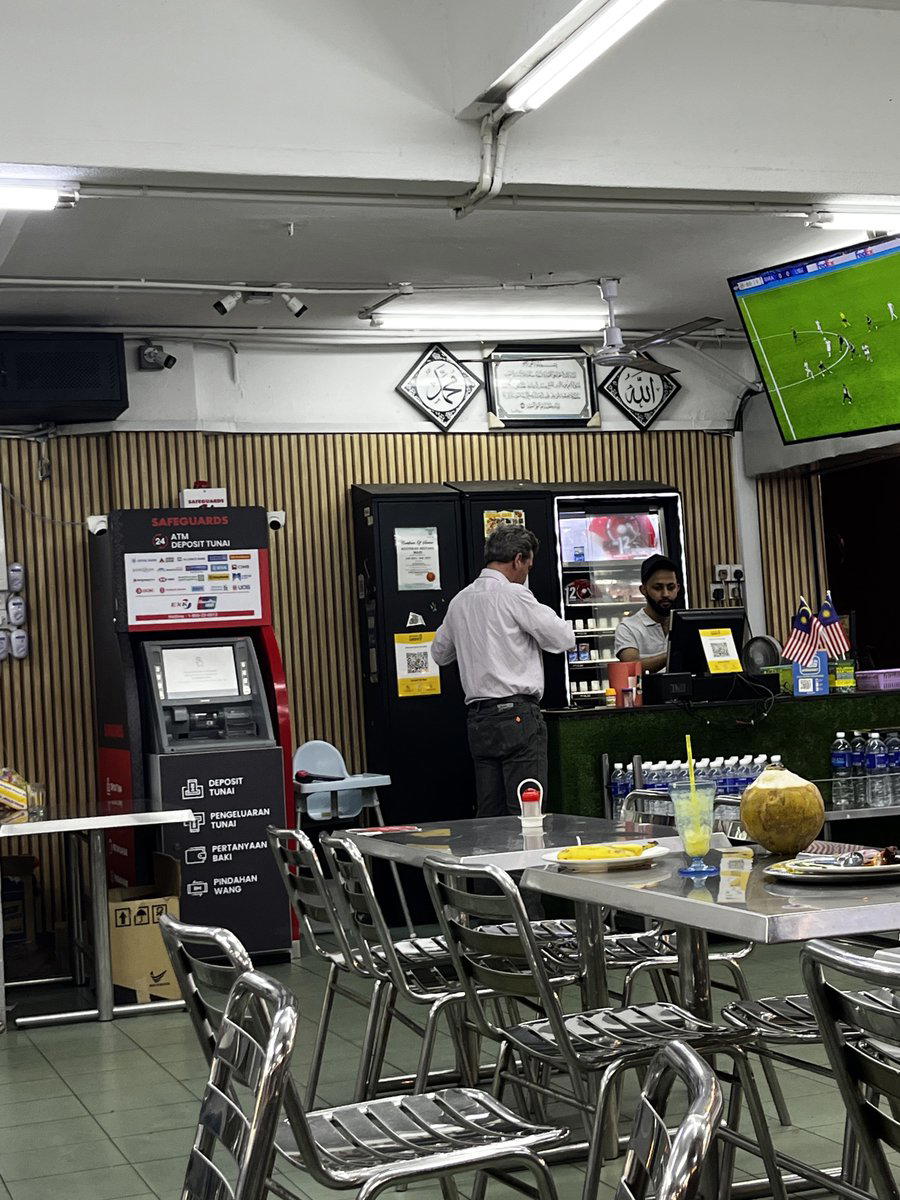 However, the exact location or name of this restaurant have not been stated in the tweet.
This tweet immediately went viral on social media, garnering over 573.8k views along with comments from netizens praising the thoughtful service of this Mamak restaurant.
Netizens loved this idea and gave a big thumbs-up to the Mamak restaurant for their clever solution.
"Crazy. After this, don't worry if you don't have money when you want to pay. ATM next to the counter."

"Mamak restaurant is always one step ahead"

"Wahhhhh, it's easy to take cash now. Nice."

Mamak restaurant has truly mastered the art of delivering convenience to its customers.
From providing 24-hour service to satisfy hungry customers, introducing robot waiters for efficient service, and now having an in-house ATM, they've made dining a hassle-free experience.
The full post is here:
melayu kecoh bayar QR, mamak dah letak ATM sebelah kaunter pic.twitter.com/SDHEatJyXE

— Khairi Zulfadhli (@khairizulfadhli) September 27, 2023
READ ALSO:
---
---