A Malaysian's home was the unexpected venue for the King Cobra's surprise visit on the eve of Eid al-Adha.
A netizen, named Mar shared her experience on social media, adding a quirky twist to her festive memories.
Her initial assumption of it being a harmless snake was quickly shattered when it turned out to be a King Cobra.
The story came to light when Mar, preferring to be known by her first name, shared with mStar that the snake's presence was detected by her child, who was about to ascend the stairs to the upper level of the house.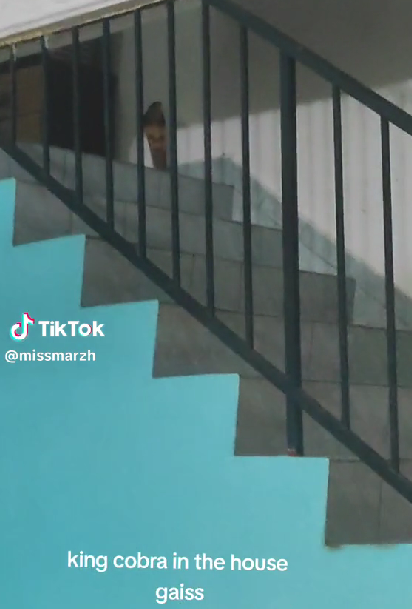 The family was preparing for their trip back to Kuala Pilah, their hometown, when the scaly intruder was discovered.
The sight of the swelling head of the reptile was all they needed to keep their distance.
In what could have been a nerve-wracking stare-off, the snake held its position midway between two steps while Mar kept a watchful eye from below, both seemingly sizing each other up.
On the double, Mar got in touch with the Civil Defense Force of Malaysia (APM) and the reptilian intruder was caught before it could navigate downstairs where Mar, her two kids and six cats were gathered.
The King Cobra – the unexpected guest, renowned for being one of the most venomous, was a shocking sight for Mar, especially considering its size once captured.
Just when they thought the saga was over, the very next day, another snake slithered its way into Mar's mother's house in the village.
Talk about back-to-back surprises! A cat was found playing with a baby snake, leaving Mar feeling like she was in the middle of a snake infestation.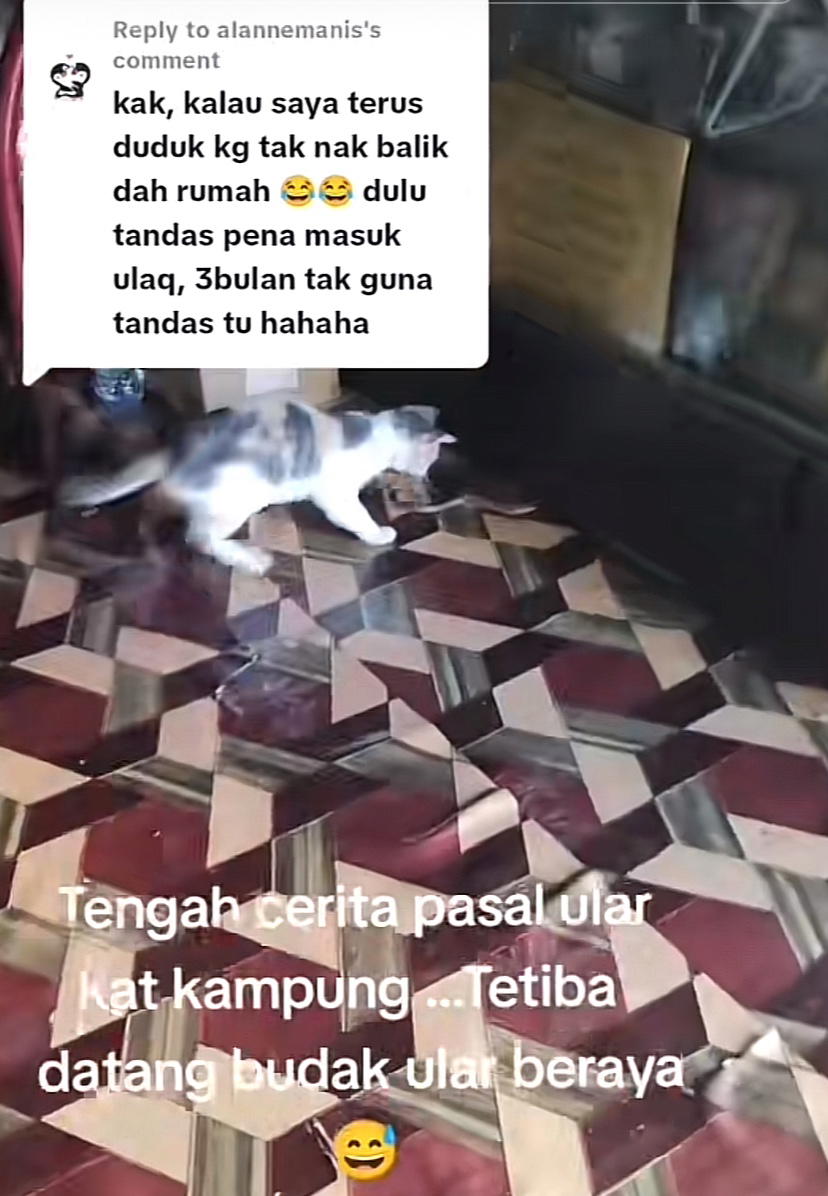 Not one to be easily rattled, Mar took the incidents as reminders to be more careful.
You may watch the full video here