In recent weeks, we have heard stories of people being barred from entering government premises over attire violations.
In yet another bizarre case of such instances, this time it involved a young woman who wasn't allowed to step into the Kampar Hospital for wearing a pair of short pants.
Experienced stomach pains
According to Damien Chan, he told Nanyang Siang Pau that he was playing badminton with his good friend when the woman, who was his friend's girlfriend, suddenly experienced sharp stomach pains.
Worried that it was a sign of something worse, they quickly rushed her to the Kampar Hospital for a medical checkup.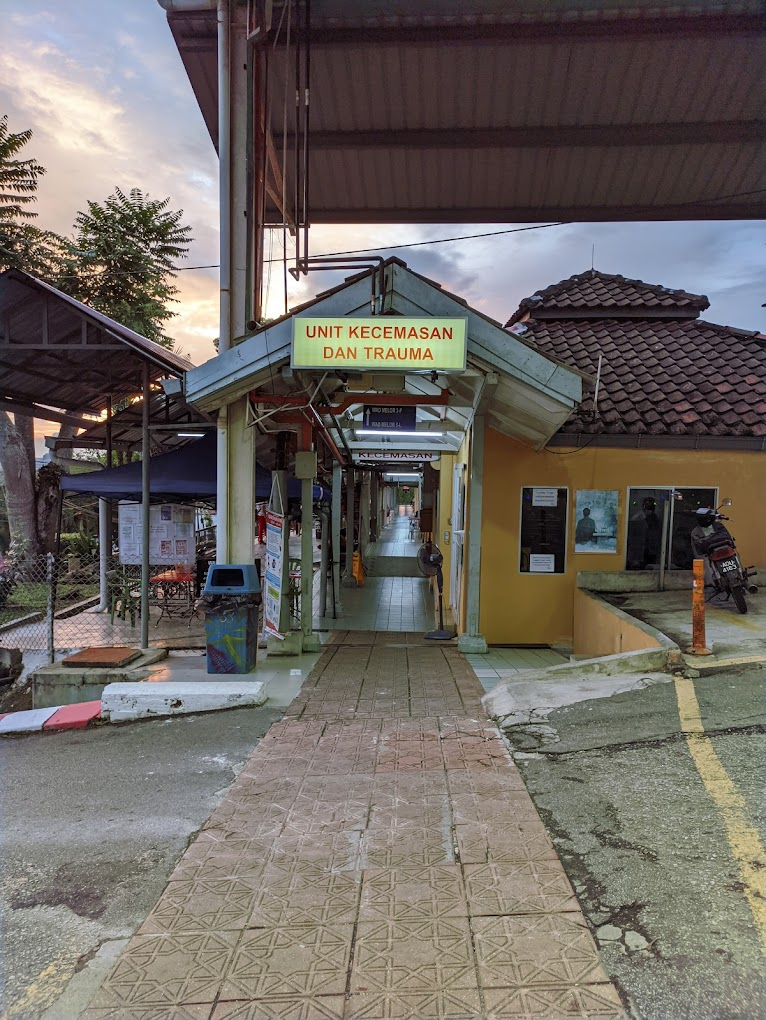 'No short pants allowed'
When they arrived at the hospital, a staff told Damien that it was improper for the woman to be wearing a pair of short pants and told her to change before she could enter.
Left with no choice, Damien was forced to drive back to the hostel to get a pair of long pants for her.
She was later allowed entry into the emergency department after changing.
BF confronts hospital staff
Dissatisfied by the way his girlfriend was treated, Damien's friend asked the staff why she couldn't receive treatment while wearing short pants, to which the latter replied, "It's the hospital's rules."
However, Damien's friend continued to press on with the questions and was eventually chased out along with Damien by the staff, who scolded them for having no manners.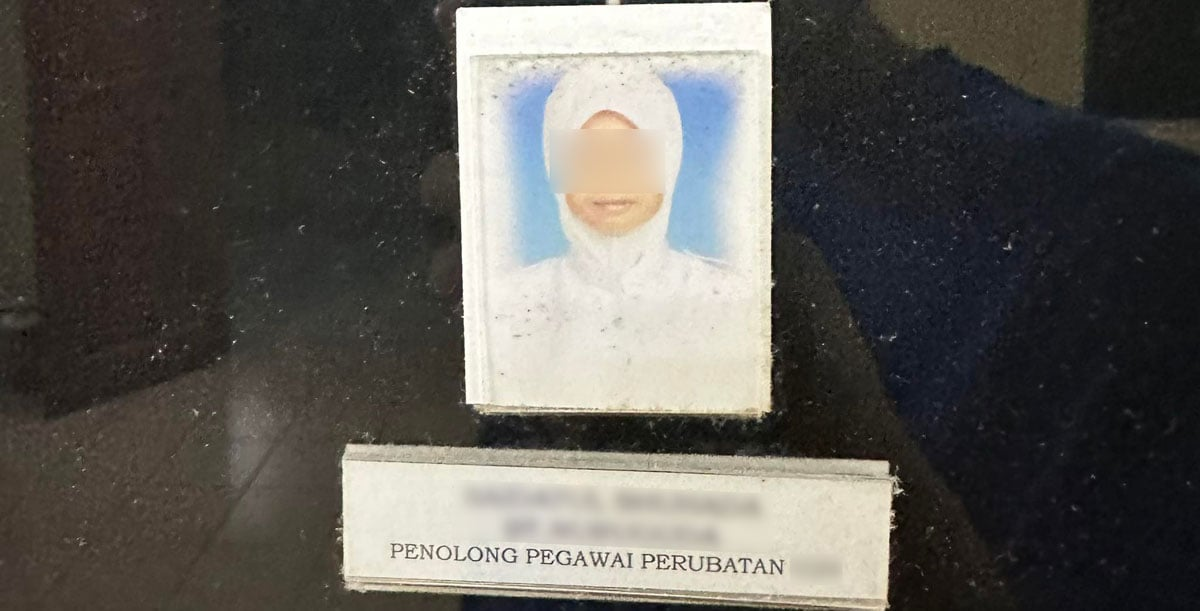 This inevitably left them incensed, causing them to file a formal complaint via email to the hospital's management. Damien also uploaded a lengthy post on Facebook urging netizens to stay away from the hospital.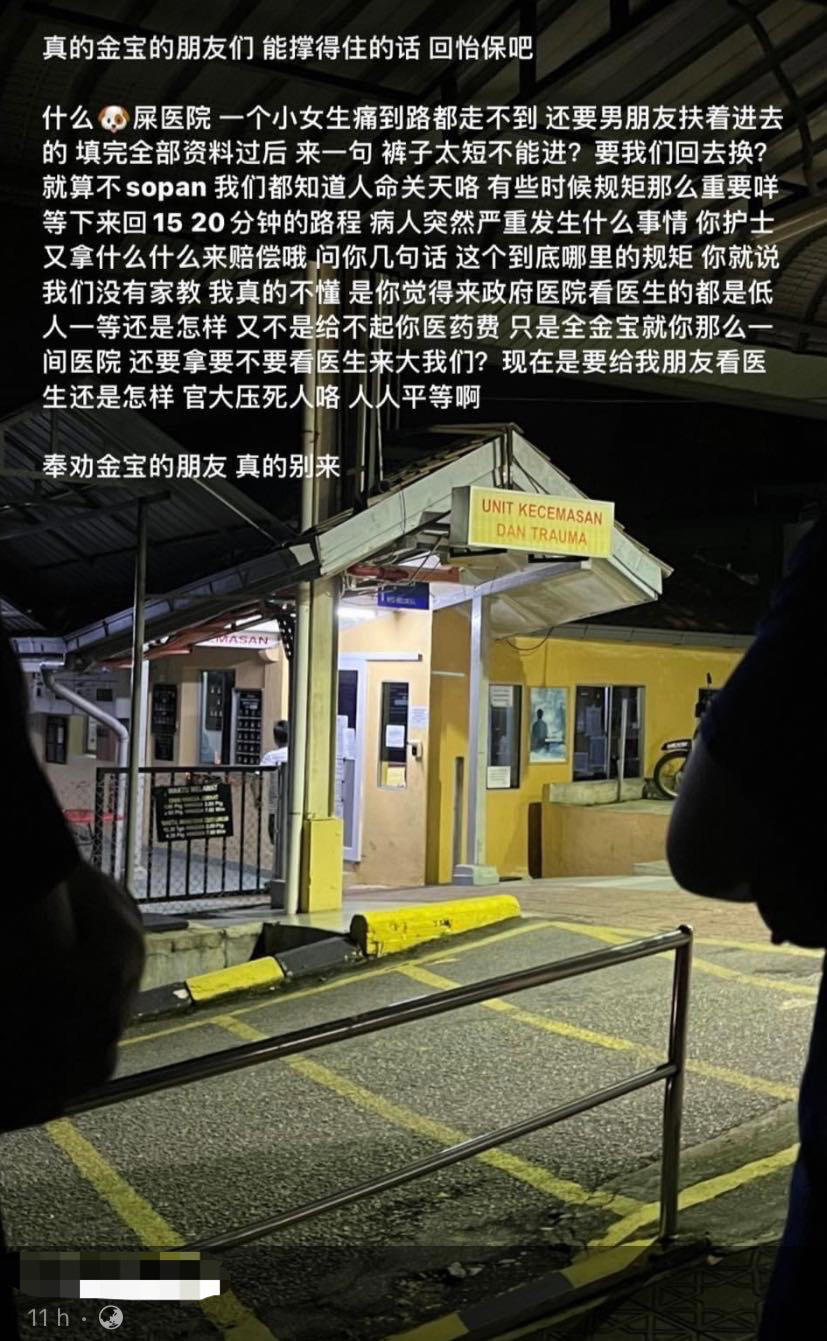 Netizens outraged
Many people were upset by the hospital rules, which were seems more important than the patients' health to the medical officers.
Some netizens asked the Ministry of Health to explain such a dilemma.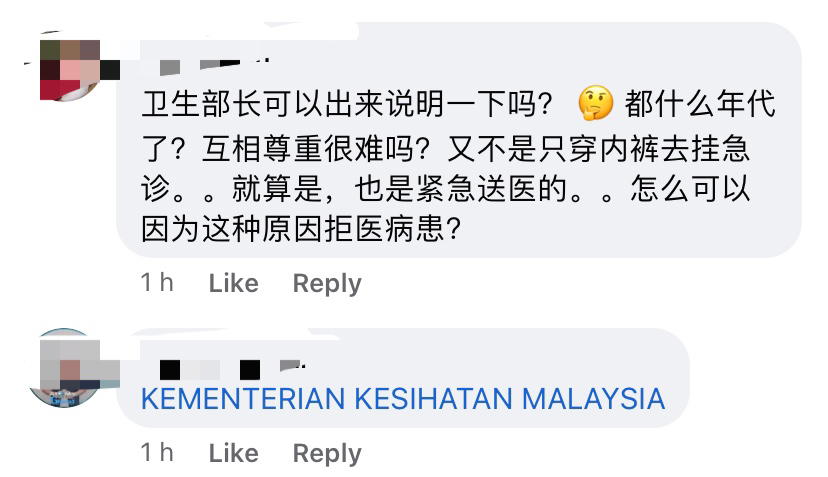 One netizen stated that she had previously experienced a nurse reprimanding her for wearing shorts while checking her body.

---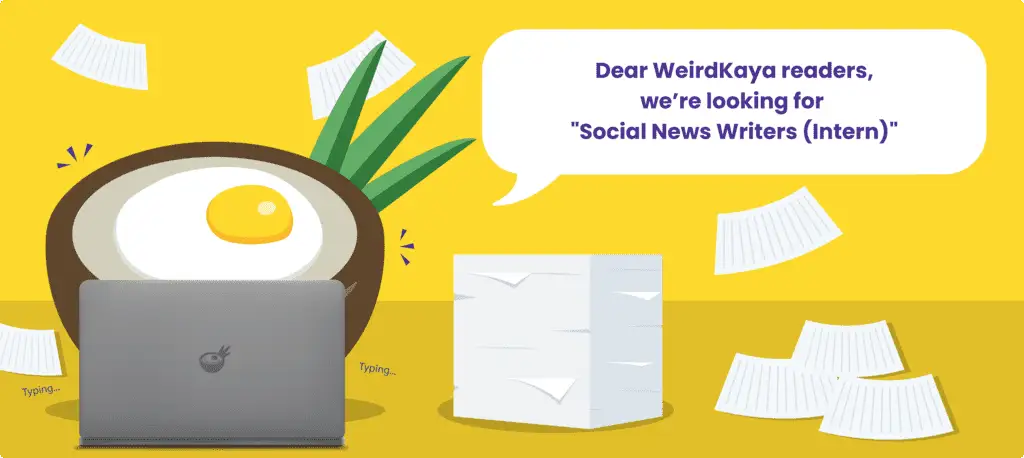 ---