Delivery riders often face a myriad of challenges while on the job, from braving unpredictable weather to getting rude remarks from unreasonable customers.
Recently, a woman shared a TikTok video of her husband eating a birthday cake which was ruined while he was delivering it to a customer, which has since evoked pity from netizens.
In the video caption, the woman wrote that her husband was asked by the customer to refund her the money for the cake which suffered slight damage.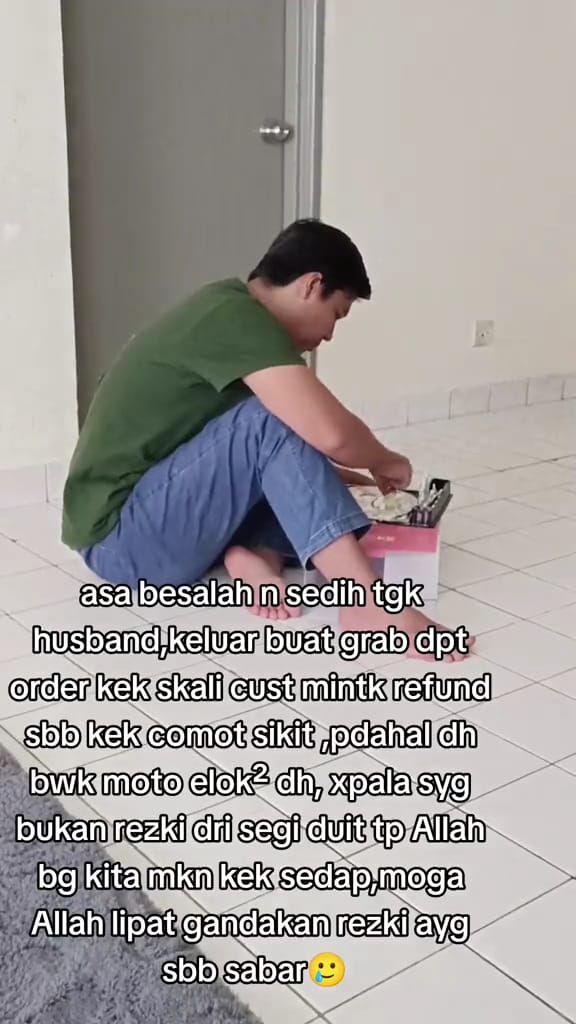 Cake was slightly damaged during delivery
Speaking to Harian Metro, the Grab rider named Muhammad Fadzil said the incident happened a month ago but was shared on TikTok only recently.
Delving deeper, he said the cake was ordered by a customer from a shop at a shopping center.
After picking up the cake, he placed it inside the delivery bag before heading to the customer's home on a motorbike.
Upon arriving, I noticed that the cake's decoration was a bit smudged. So I showed it to the customer so that she could see it for herself.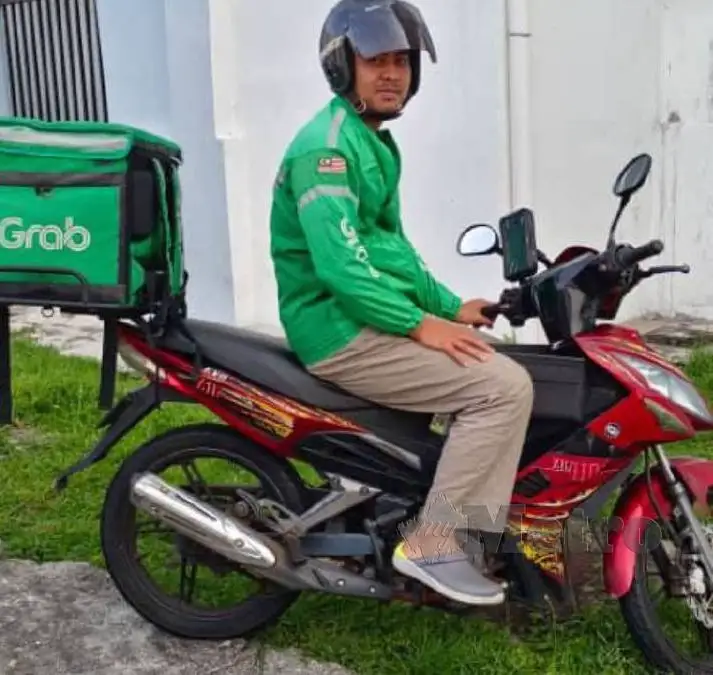 "The customer then asked me to refund her RM60 as the cake didn't come the way she expected.
"At that time, the her child was there and out of pity for him, I returned the money. Besides, I'm a father myself so I understand the child's excitement in anticipation of the birthday cake," he explained.
M'sian Grab driver eats cake which was damaged during delivery
Muhammad Fadzil added the RM60, which he had borrowed from his sister, was a huge burden for him as it was the end of the month and his child's baby formula had run out.
"I brought the cake back with me and wanted to throw it out but I couldn't bear to do so. Thus, I decided to eat it.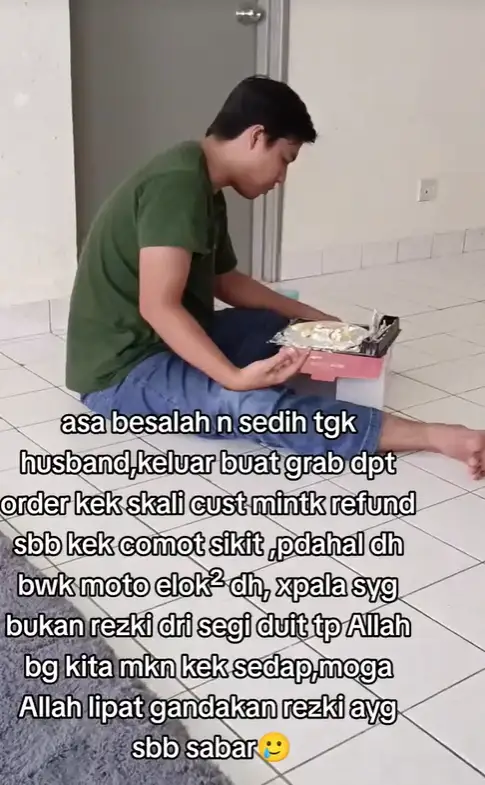 "While eating, I reflected on what happened and realized how difficult it is to earn money. But I never expected my wife to record me and upload it to TikTok," he said.
Muhammad Fadzil added that he has a permanent job but has been working as a food delivery rider for the past year to supplement his income.
Netizens express sympathy
In the comment section, netizens were filled with pity for Muhammad Fadzil's situation and slammed the customer for demanding a refund from him.
'It's the customer's fault for ordering the cake and asking it to be delivered by motorbike. The customer has to bear the risk themselves, not the rider.'

'If I was the customer, I'd just take the cake as there's a risk ordering via Grab. If you want a perfect cake go buy it yourself.'

Grab Malaysia also commented on the video, where they asked the couple to reach out to them for assistance.

Watch the video here:
READ ALSO:
---
---