A girl was sexually assaulted while taking the LRT from Abdullah Hukum to Setiawangsa at 7pm yesterday (Aug 9).
According to a tweet by @balqiszairul, she said that she and her best friend were on the train when a man wearing a white t-shirt stuck out his finger and rubbed it against her friend's bottom.
Seemingly emboldened by his act, the man then went on to do the same to another woman.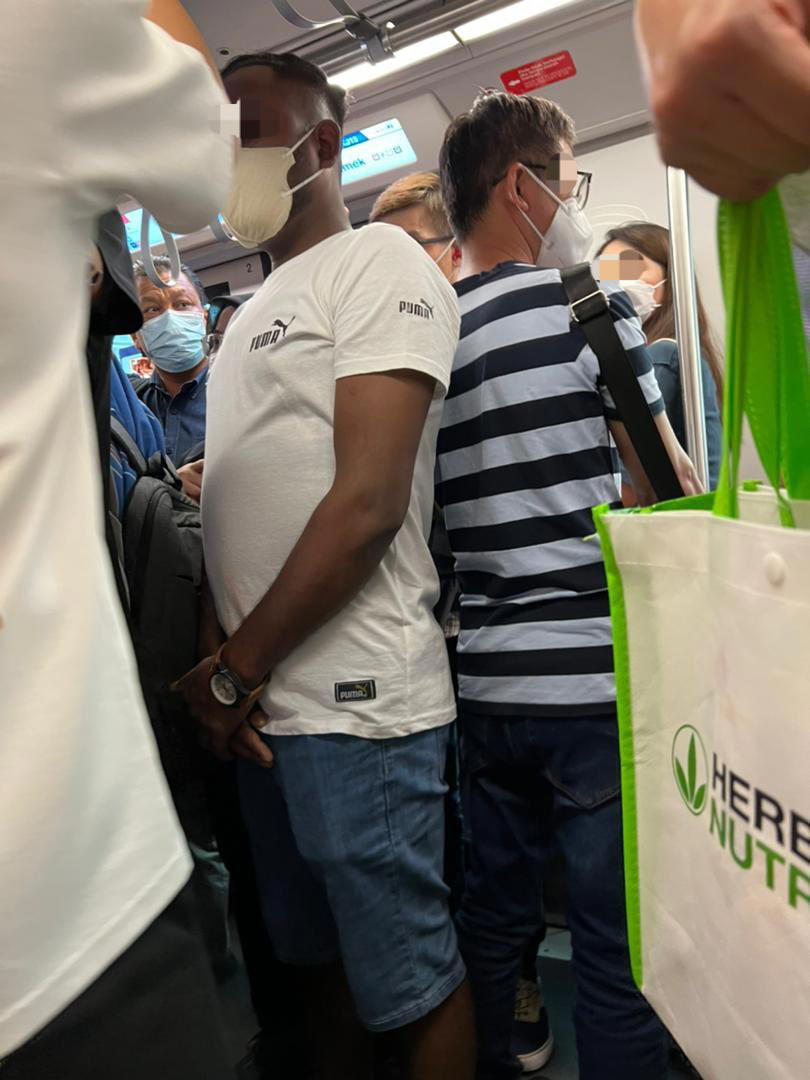 "When they (her friend and the other woman) turned their back and looked at him, he immediately covered his pants," she wrote.
@balqiszairul added that the other woman was clearly shaken and could hardly hide her fear every time she turned her head.
The man continued to tail the girls from behind and only left the scene when he took the train back on the Putra Heights line.
@balqiszairul also wrote that her best friend was wearing a loose long skirt and full covered hijab when she was sexually assaulted.
Friend gets harassed on IG
To make things worse, @balqiszairul's best friend was later "slut-shamed" by another stranger on Instagram.
In the screenshot, the stranger told her that the man was probably aroused when he saw how well-shaped her bottom was before advising her to lodge a police report.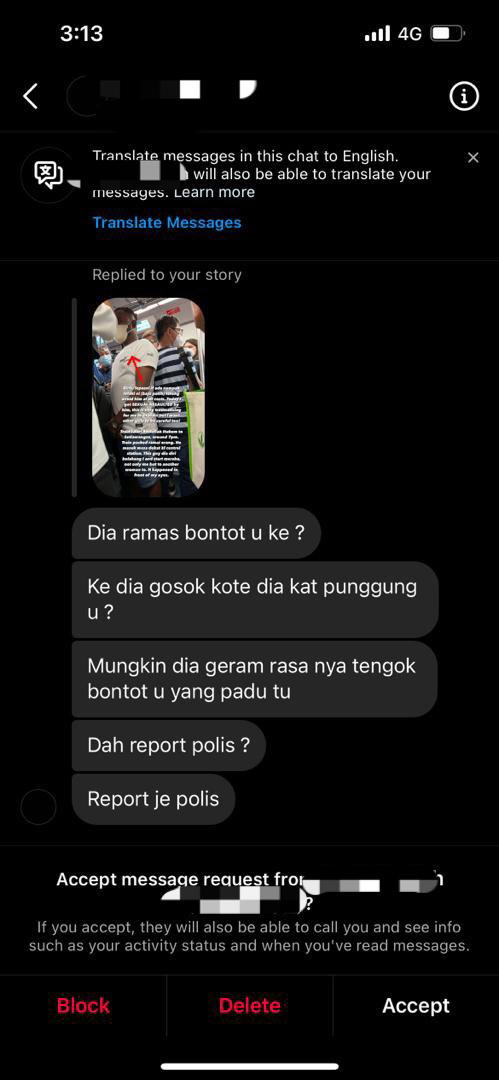 @balqiszairul wrote that she later confronted the stranger after hearing of the conversation but was ignored.
She also slammed him for pretending to care when he clearly didn't.
Stop acting like you care when you're actually not, stop using us as a place for you to express your desires.
Read the thread here:
Netizens demand justice
@balqiszairul's tweet has since garnered more than 4.9k retweets and likes at the time of writing, where netizens expressed outrage over the behavior of the two men.
They also said that attire should never be blamed for girls getting sexually assaulted by strangers.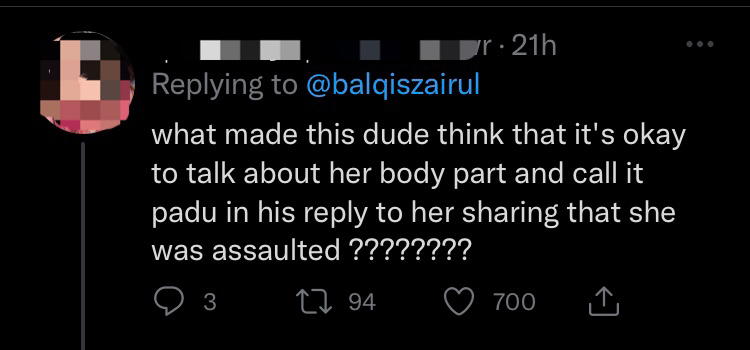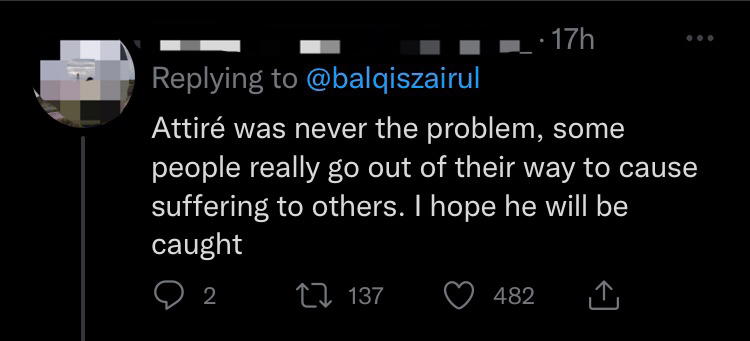 Speaking to WeirdKaya, Puteri* said she will be lodging a police report against the man for sexual assault.
If you're ever travelling alone on public transport, always be on the lookout and call for help if you're sexually harassed!
*Names have been changed for privacy purposes.
Special thanks to @balqiszairul for allowing us to share her story.
Read also:
---
It's unrelated to the article but here's our brand-new podcast – Talk Je Lah!
---
Cover image via Twitter/@balqiszairul & Pratisandhi