If you're currently in a relationship, you'd have probably known what are your partner's likes, dislikes, or habits that you may or may not be agreeable with.
For one university student, her steady relationship with her boyfriend went off a cliff and came to an abrupt end after she discovered that he had a thing for unwashed underwear.
Had steady relationship with boyfriend
Harian Metro reported that Shira (not her real name) was in a long-distance relationship with her boyfriend, Zul (not his real name) for four years.
According to her, Zul came from a very well respected family and acted within the boundaries of their relationship.
I truly trusted Zul, because he respects me and has never tried to take advantage of me.
"Zul works in the north and I'm studying here (in Kuala Lumpur) and I usually would hitch a ride with him to go back to my hometown, when he visits his family house here," she said.
Discovered BF's fetish for dirty underwear
Just when she thought their relationship was rock steady, Shila began noticing that her underwear would often go missing whenever she hitched a ride with Zul.
One time, she caught him rummaging through her laundry and stuffing her dirty underwear into his pocket while they were at a gas station.
I had just come out of a restroom at a gas station and I saw Zul rummaging through a bag of dirty laundry. My habit is to take dirty laundry home to wash it in my hometown.
"I saw Zul holding something before hurriedly hiding it in his pants pocket," she recalled.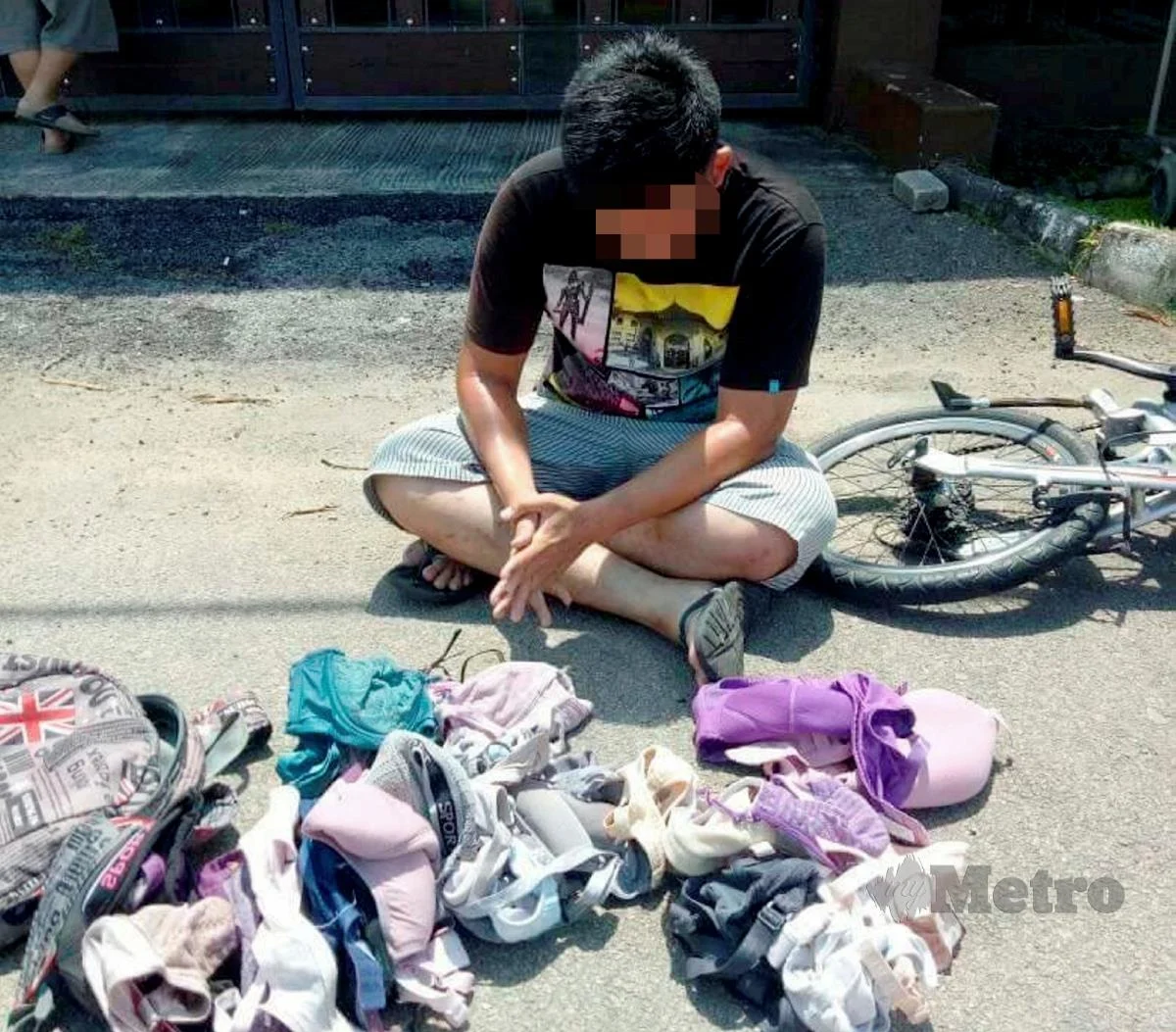 Two weeks later, she caught him doing the same thing and told her parents about it, who urged her to end the relationship.
When Shila told Zul about her wanting to call their relationship off and confronted him about him stealing her underwear, he initially denied any involvement.
"However, he conceded and admitted to having a peculiar hobby of keeping unwashed women underwear since he was in high school," she said.
Expert: Underwear fetish is a psychological problem
The habit of stealing female underwear is known as 'sexual fetish' or 'paraphilia', where perpetrators get a thrill of sexual satisfaction when they do so.
According to Universiti Kebangsaan Malaysia (UKM) Clinical Psychology and Behavioural Health Program Associate Professor Dr Shazli Ezzat Ghazali, he noted that not all men have this fetish.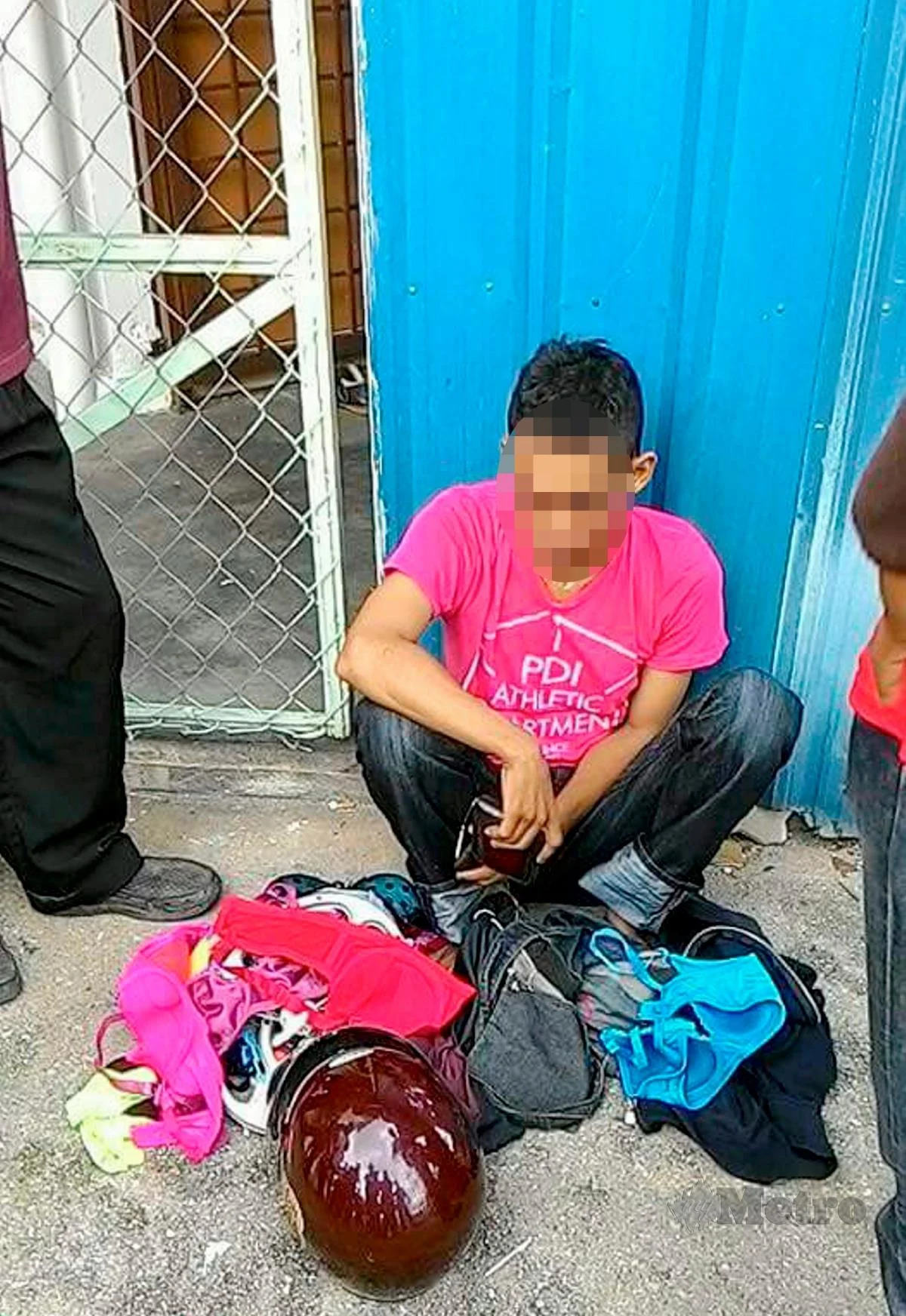 "Stealing a women's undergarment could also be a form of manifestation of power or dominance as well as a symbolic relationship to the individual who possessed the stolen items.
"However, those who have sexual fetishes are not in the same category as the mentally ill," she clarified.
Dr Shazli Ezzat added that those who have such fetishes should seek psychological assistance by visiting counselors or psychiatrists as the issue is far more complex and personal.
Echoing her stance was crime analyst Kamal Afendi Hashim, who said that most perpetrators do want to seek help but don't know how.
"Aside from underwear, perpetrators will also steal shirts, cups or any other objects that have been or are being used by the targeted individual.
"There's no certain age limit when it comes to stealing underwear, where adults, the elderly, and even teenagers are capable of committing the act," he said.
READ ALSO:
---
---