Netizens were amused after a local fried chicken vendor accidentally recorded what it's like to have his iPhone 13 "fried" in hot oil.
An initial TikTok video of fried chicken turns to an iPhone13 review video after the man drops the phone into the boiling oil.
The chef, who goes by the TikTok username @zaeim_ainn, can be seen filming a video explaining how he makes his famous fried chicken in the 39-second clip.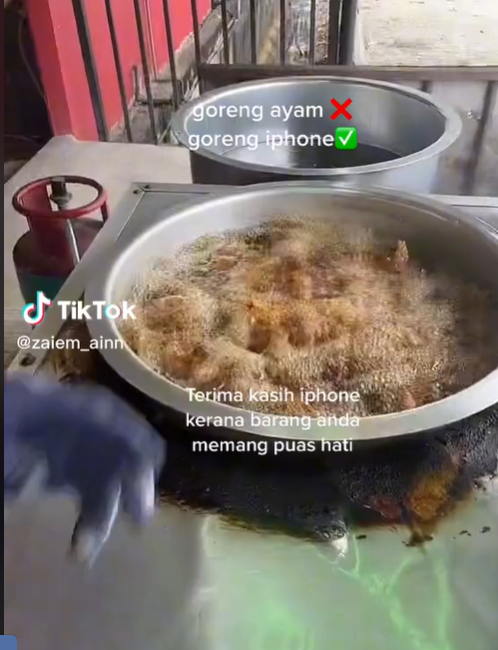 Out of a sudden, the phone dropped, and what's even worse was the phone slid into the boiling oil.
The phone inside the boiling oil recorded a pitch-black scene and the sound of boiling oil while the man attempted to pick it up.
The iPhone was then picked up after it had been submerged in the hot pan for 10 seconds.
iPhone13 miraculously survived
The video then shows him and his friend testing the front camera and speaker on his iPhone.
Surprisingly, the smartphone appears to be still functional.
The camera quality appeared to be unaffected, and the phone appeared to be in good condition.
"Thank you, iPhone, your product is satisfyingly good," the caption in the video reads.
Ainn appeared relieved that his phone had not been damaged despite being dropped into the pot of hot oil. He even jokingly captioned the video "goreng iPhone," as if his phone had fried.
At the time of writing, the TikTok video of the miraculous feat had over 885,000 views.
"Follow-up video please"
Many were shocked by the outcome of the phone and amused by the "goreng iPhone" video.
"Now we know how's the surrounding looks like when being fried".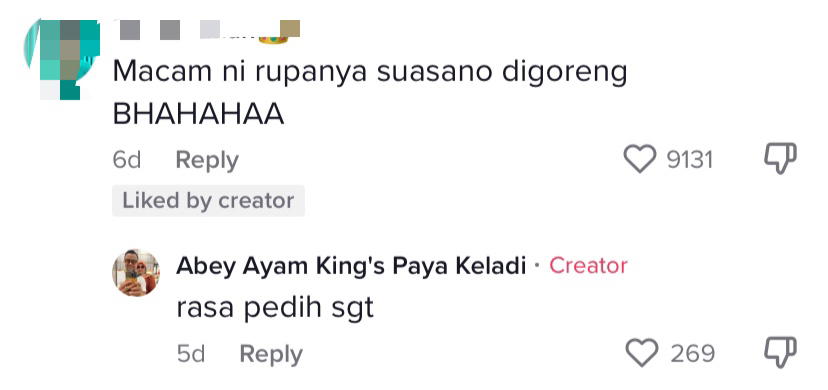 "Not only waterproof but also "friedproof"."

Some asked for a follow-up video on the condition of the phone and Ainn shared a video three days later to update his followers.
He demonstrated that the iPhone's appearance is fully undamaged, and the screen is still as clear as crystal.
In the caption, he wrote: "Condition of the phone is fine, thank God."
READ ALSO:
---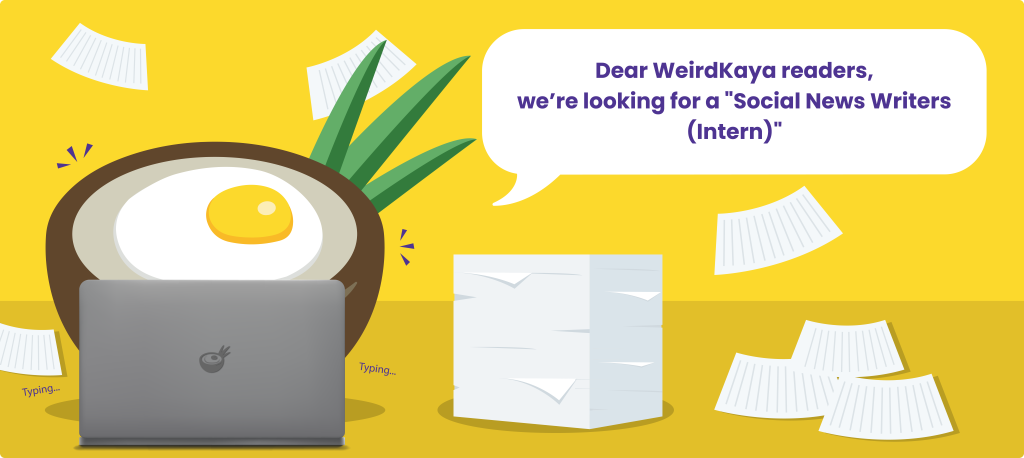 ---