In a courageous act of defiance, a Malaysian female photographer took to social media to publicly share her harrowing experience of being harassed and stalked by a man named Safiq Rosli for several years.
With her patience worn thin, she decided to shed light on the disturbing incidents that have plagued her life.
The photographer's Instagram posts, accompanied by several IG stories recounted the relentless torment she has endured at the hands of the stalker.
"Hello, fellow IGers. I'm so over this Shafiq Rosli fella, AKA @sopert99," she began, detailing how her patience had worn thin after enduring years of torment.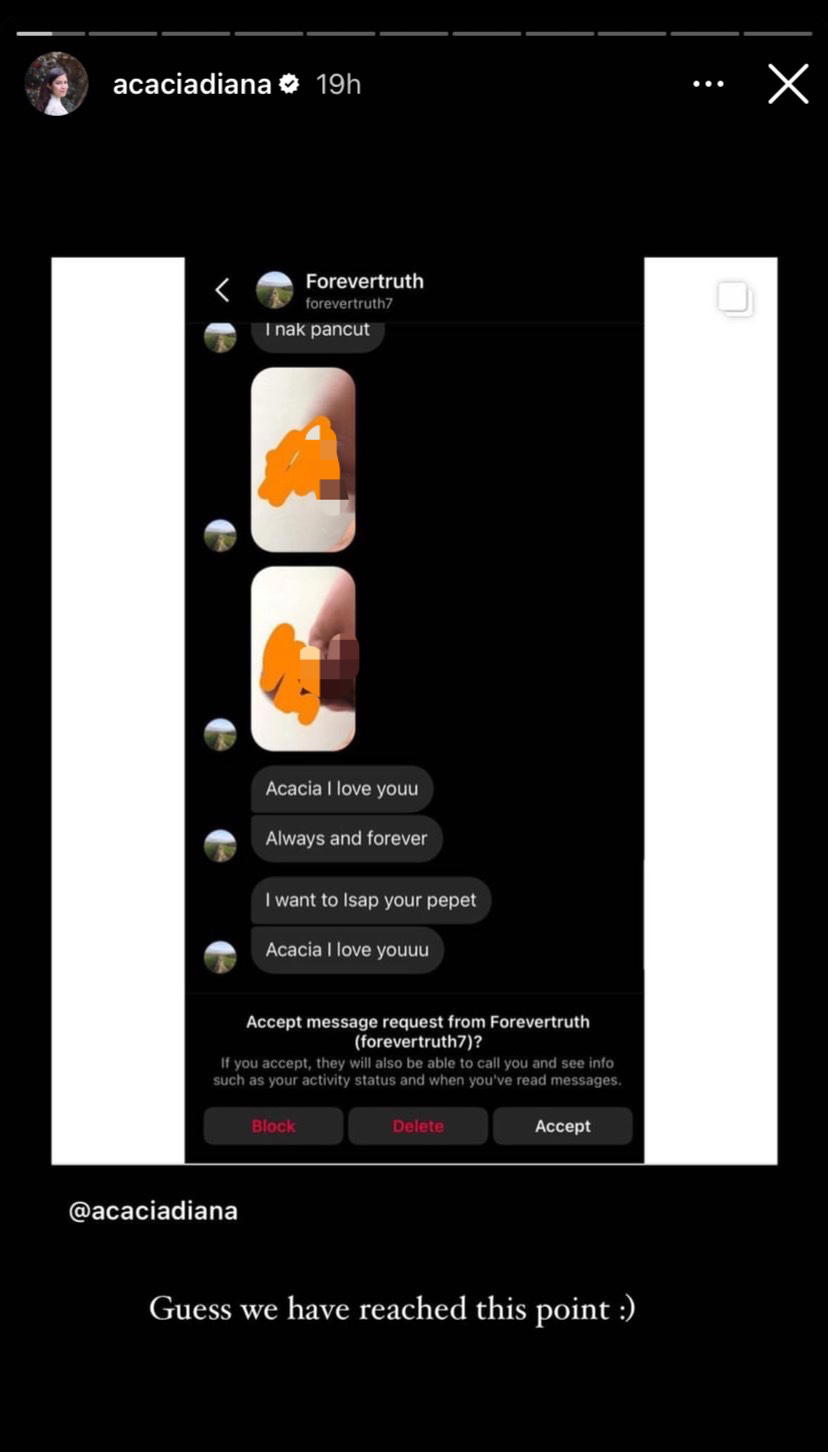 Stalked from M'sia to the UK and back again
According to her post, Safiq Rosli had pursued her to the United Kingdom, where he was eventually apprehended by the local authorities.
However, he managed to evade his court appearance by fleeing the country. Disturbingly, his recent reemergence has reignited the distressing cycle of harassment.
Sent explicit content online
Highlighting the severity of the situation, she revealed that Safiq Rosli had escalated his actions this year, sending her explicit content and even explicit videos of himself engaging in sexual acts.
The traumatized photographer stressed that such behavior should not be tolerated in society, emphasizing the urgent need for action.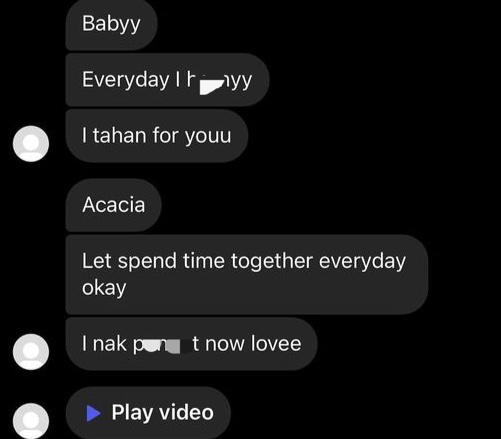 From 2016 to 2023
In an Instagram story, she shared that she possesses a comprehensive collection of evidence documenting the ongoing torment she has endured, spanning from 2016 up until the present day.
"I have years of the harassment documented :) I can share every. Single. One of them."

Screenshot from Instagram/ acaciadiana
Asking for help
In her plea, she directly addressed the Malaysian Royal Police (@pdrmsia_official) and Safiq Rosli's family, urging them to hold him accountable for his actions.
She called for his arrest on charges of sexual harassment and implored them to ensure he receives psychiatric evaluation and the necessary treatment.
Years of psychotic harassment
As the photographer shared her story, she acknowledged that Safiq Rosli was aware of her public revelations and continued to delusionally believe that they were in a relationship.
His irrational interpretations of her posts and actions further illustrated his disturbed state of mind. The photographer vowed to provide the evidence she has gathered over the years, offering a chilling glimpse into the extent of his harassment.
The photographer has deactivated her Twitter account due to Safiq Rosli's harassment, but she encouraged others to share her story on that platform.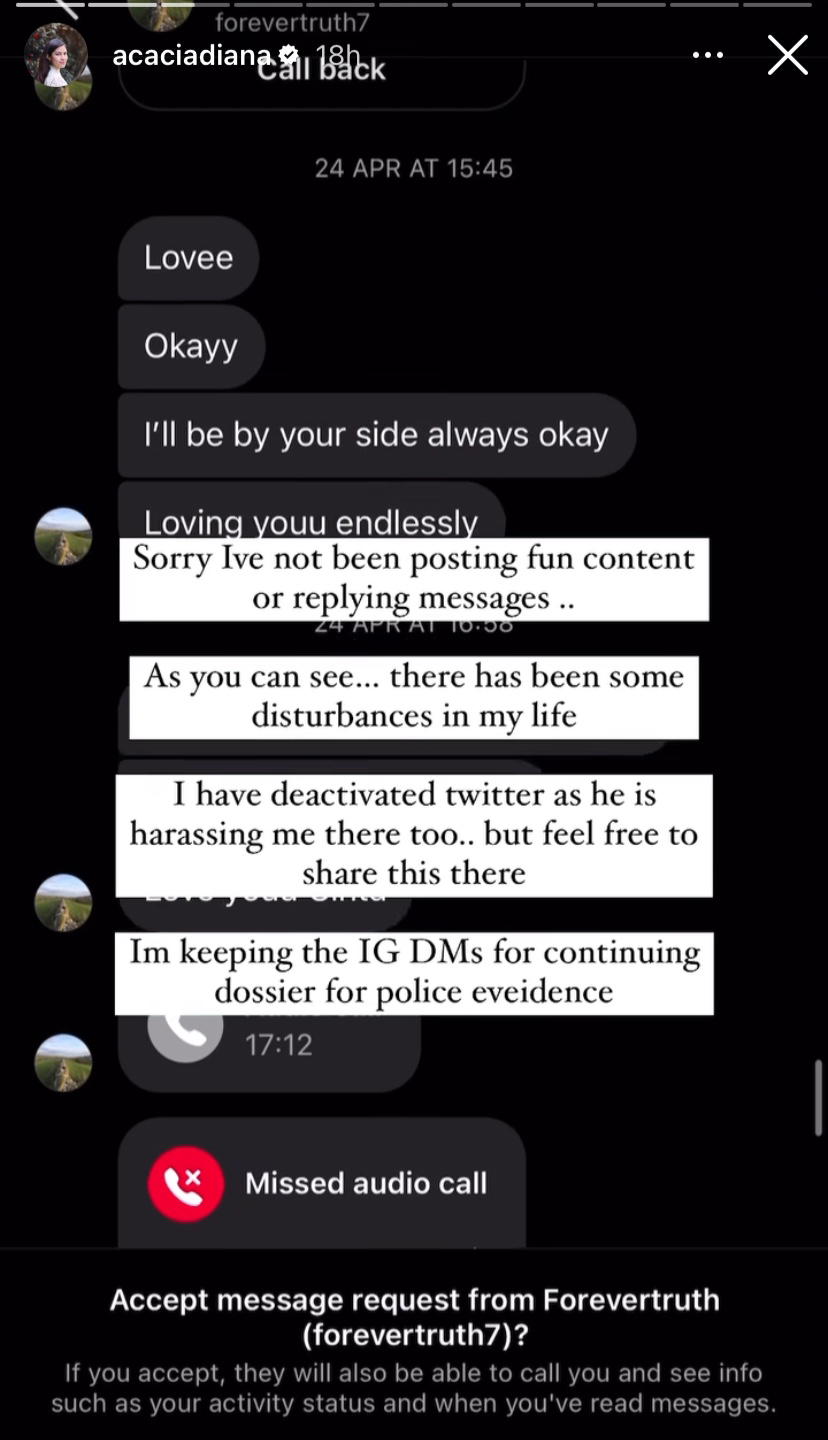 In an effort to gather more evidence for the police, she has chosen to preserve the Instagram direct messages as part of a continuing dossier.
Relentless harassment with over 30 IG accounts
Speaking to WeirdKaya, she revealed that the writing style and names of the accounts were strikingly similar, that's how she became aware of being stalked by the same individual through various private Instagram accounts,
Shockingly, she discovered that he had created over 30 different accounts solely to stalk her.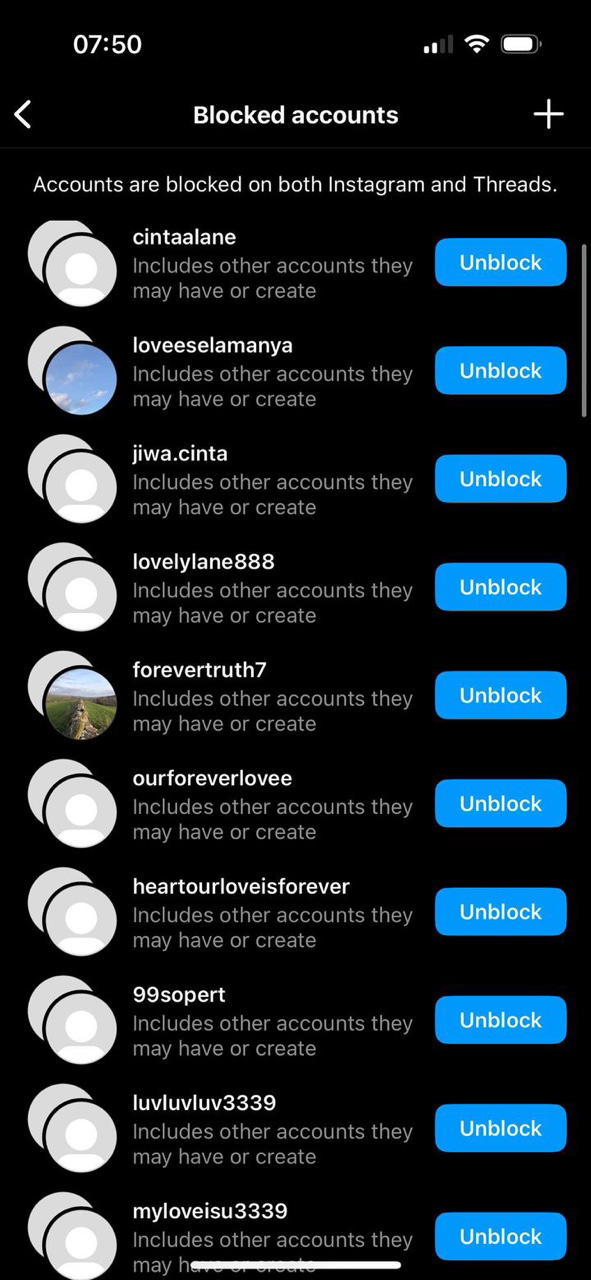 When questioned about the duration of the harassment and the frequency of incidents, she disclosed that she had been a victim for a staggering eight years.
Speaking to WeirdKaya, she shared that she had reported the incidents to the police back in 2017. However, at that time, there were no specific laws in place to safeguard her from such harassment.
Frustrated by the lack of legal support, she decided to take matters into her own hands. In 2023, she made another police report, but by then, she had already relocated to the UK out of fear for her personal safety. This decision highlights the profound impact the stalking had on her life, leading her to seek refuge in a different country.
Despite the challenges she has endured, her decision to speak out serves as a powerful catalyst for change, as she hopes to bring attention to this prevalent issue and inspire others to seek help and stand up against their perpetrators.
READ ALSO:
---
---