In a harrowing tale of online harassment, a popular Malaysian actress, Emily Lim, has come forward about a deeply disturbing incident. Taking to her Instagram, she revealed that a person had taken her personal photos, digitally manipulated them to appear nude, and circulated these altered images.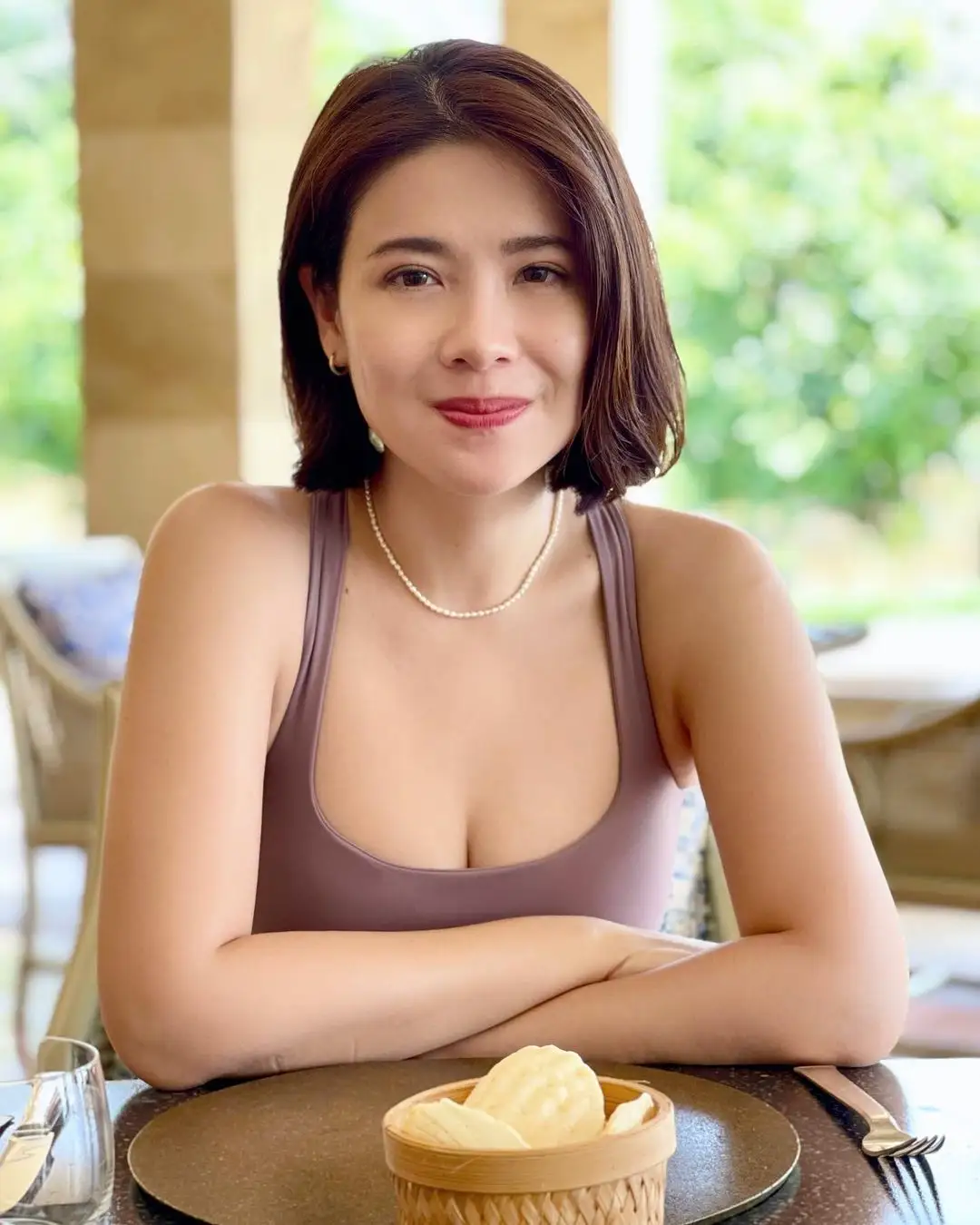 In a heartfelt Instagram post last Friday, Lim voiced her anguish and anger over the incident, describing it as an invasive and deeply disturbing act.
"Someone took the personal photos I had posted on my Instagram account, edited them to remove my clothes, and subsequently circulated these altered images," she wrote.
Far from merely a personal violation, Lim highlighted the broader societal issue at stake. "I'm sure I'm not the only victim of this. There are many women out there being objectified and harassed this way too," she noted.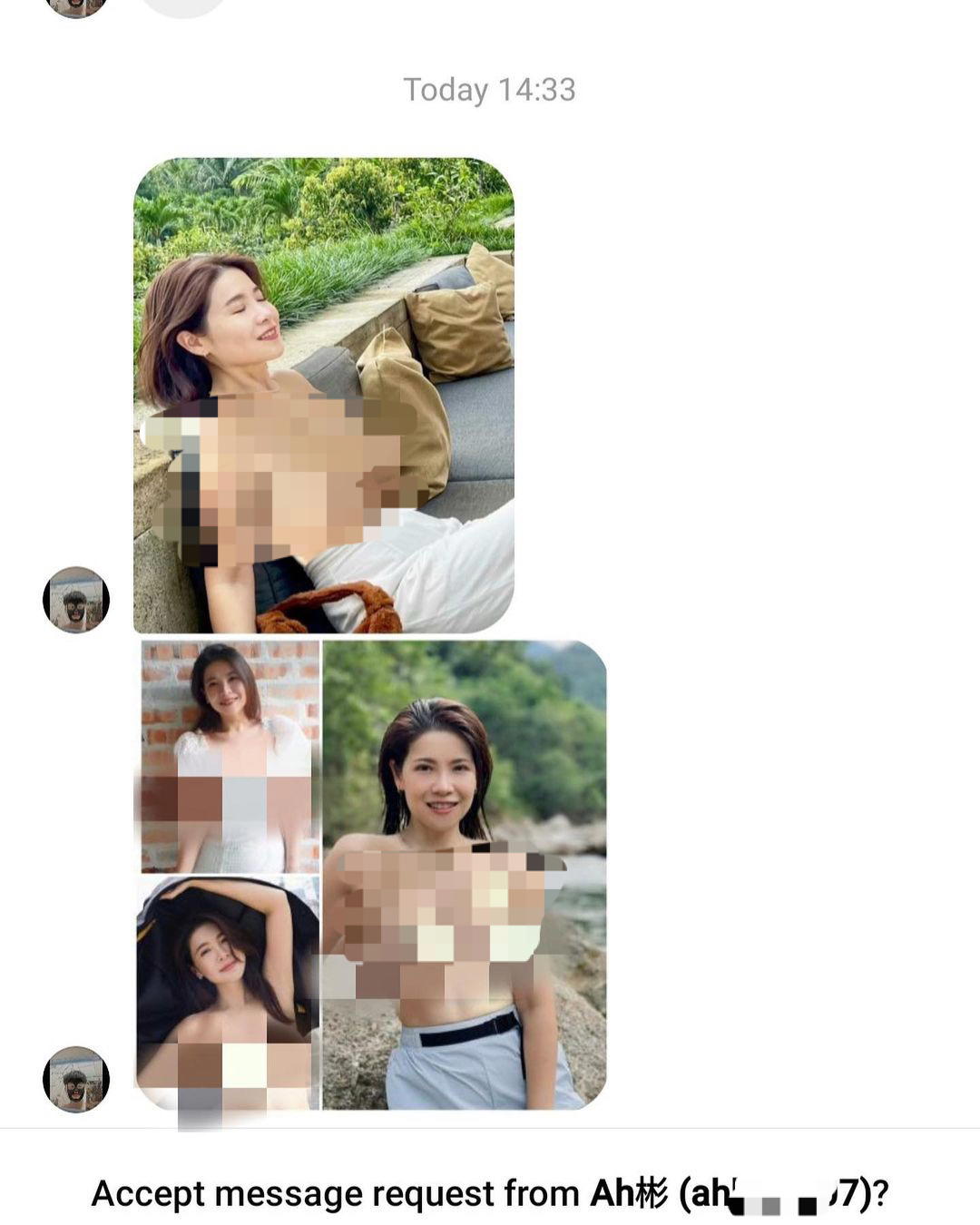 Lim urged her followers to recognize that this incident was not isolated, but symptomatic of a wider problem that needs addressing.
A day after her initial post, Lim offered an update to her followers, expressing gratitude for the flood of concern and assistance she received. However, she confessed to feeling "mentally tormented" by the images and the impact they had on her life, even ruining a long-planned trip to Yogyakarta.
Perpetrator blackmails to take down the post
The situation took a darker turn when the perpetrator threatened to either force the removal of her post or commit suicide. Undeterred, Lim ended her trip prematurely to lodge a police report.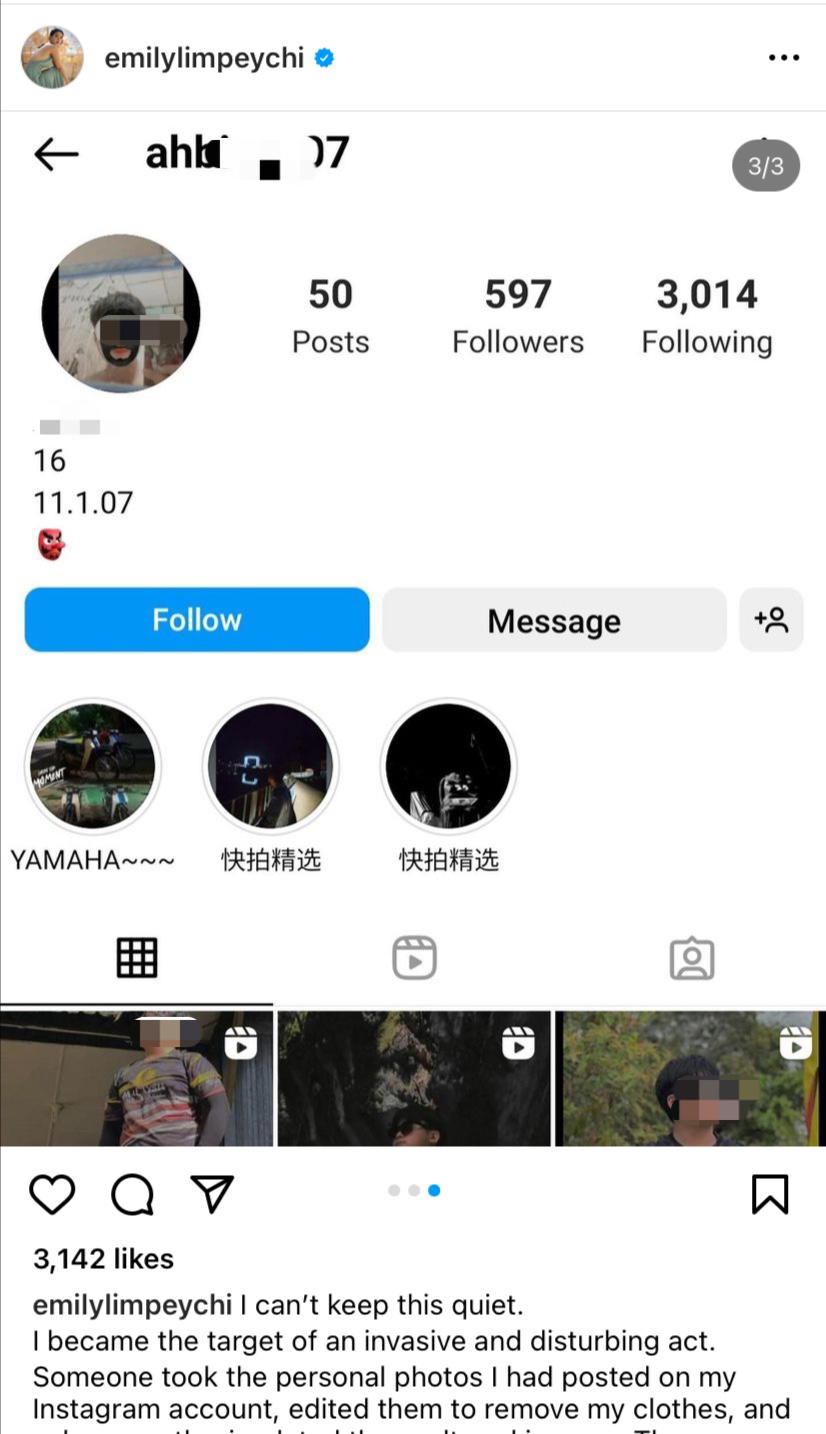 "I chose to stand my ground because I know many girls, even influencers, suffered in silence and chose to brush it off," she wrote bravely, shedding light on the silent suffering that many victims of similar harassment endure, some even succumbing to blackmail.
Not the first time
In an interview with WeirdKaya, Lim shared more about her personal experiences and thoughts on this disturbing incident.
When asked if this was her first encounter with such a horrifying act, Lim revealed that she had experienced a similar incident two years ago.
"I received a similar DM, I've blocked the account but two years later with a different account the old altered pictures were sent together with the newly altered image again," she said.
The incident has undeniably shaken her sense of safety and privacy online. "I have received a few DMs telling me that this is very normal and it happened to many other artists and influencers.
This truly impacted me and made me question our societal attitudes that 'normalised' such behaviour more than how I feel about safety and privacy online," she shared.
In terms of the threat made against her to remove the post, Lim expressed her feelings of vulnerability and anger. Despite being overseas, she sought legal and psychological advice and ultimately decided to take the matter to the authorities.
As for what actions she believes should be taken against those who perpetrate these harmful acts, Lim deferred to the legal authorities, stating, "I shall let the legal authorities decide what to do with this."
Harassing others is not okay
She also left a powerful message for those who might be going through a similar experience: "Some might support you, some might challenge you. So stand your ground firm. Your pictures are your legal identity. Objectifying and harassing others is not okay."
Lim's brave and bold stance against this gross violation of her privacy not only highlights the dark underbelly of digital spaces but also serves as a call to action for society to recognize and condemn such harmful behaviors.
You may read the full post here:
---
---
---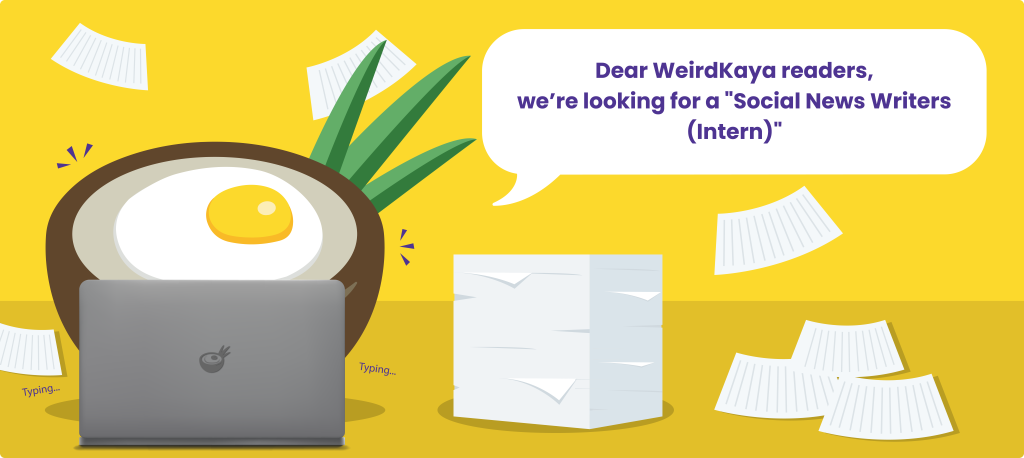 ---