It was no ordinary shopping trip for local Malaysian DJ, aka Kaka and her friends Lovell Tan and Fuying at the bustling Chatuchak Weekend Market in Bangkok, Thailand. Kaka fell victim to a pickpocket, a middle-aged woman, who had a surprise in store – getting caught red-handed!
Despite the thief's adamant denials, the situation escalated all the way to a local police station.
While navigating the maze-like alleys of the market, Kaka sensed someone persistently nudging her from behind.

Reacting quickly, Kaka turned around and caught the hand of the culprit trying to search her bag!
Upon checking her bag, she was taken aback to find that her phone was no longer there.
Seeing someone other than the woman sprinting away from the scene, Kaka immediately urged her friend Fuying to pursue the suspected accomplice.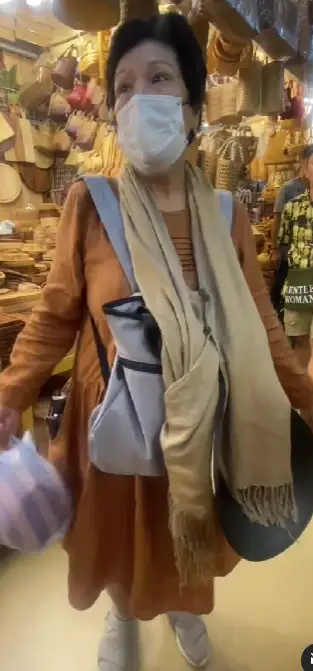 Amidst the commotion, Kaka and her friend Lovel found the stolen phone dumped amidst a pile of random objects, despite the culprit continuing to insist she was innocent.
"I don't know!" the culprit kept shouting.

Upon spotting a CCTV camera at a nearby stall, Kaka expressed her desire to view the footage. This caused the culprit to change her attitude rapidly and start apologising.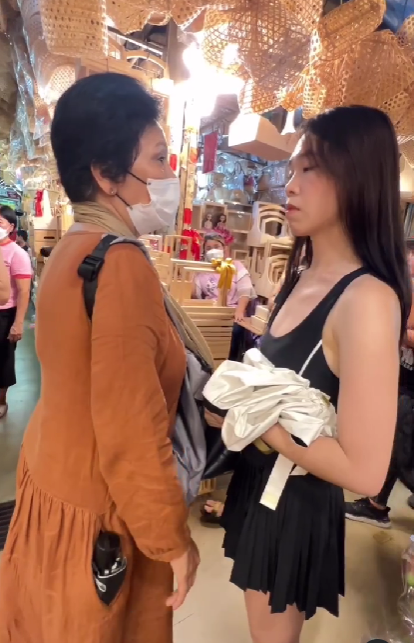 A kind-hearted passerby, witnessing the scene, stepped in to call local law enforcement. As they journeyed to the police station, the pickpocket, perhaps sensing the weight of her predicament, began to shower Kaka with apologies and pleas for mercy.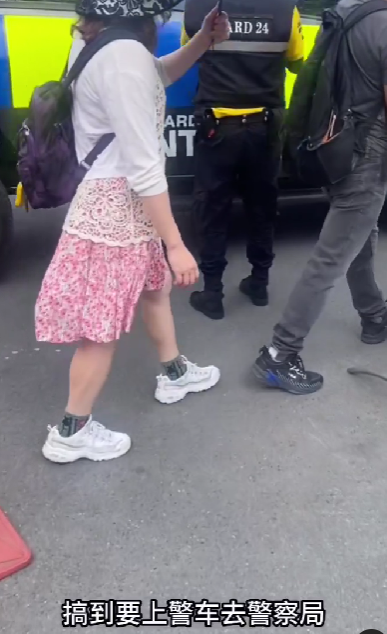 Reenacting pickpocket drama at police station
Once inside the station, the officers requested Kaka to reenact the incident and took a rather confusing group photo with the alleged thief.
Baffled, Kaka questioned in her social media post, "What's happening now? What's the idea behind everyone taking a photo with me?"
In a social media video titled "I Caught a Pickpocket in Thailand", Kaka turned her unnerving experience into a cautionary tale for her followers.
Be vigilant wherever you go
Asked by WeirdKaya whether the Thai police followed up on the situation, Kaka stated that at the time, they were in such a rush that they just did what they had to do, and she had not received any updates on the thief's situation from the Thai police since the incident.
She said that although the Thai police were strict, a communication barrier posed a problem, necessitating frequent translation to facilitate the conversation.
Speaking to WeirdKaya, she said her impression of the country had not been affected at all. She believes that incidents like these could occur anywhere.
"Some netizens also shared with me that they've experienced similar situations even in local shopping malls," she added.
Kaka stressed that everyone should be vigilant at all times, regardless of location. "Even at local malls we're familiar with, situations like these can still occur," she told WeirdKaya.
She reminded everyone, locals and tourists alike, to stay vigilant at all times, whether at home or abroad.
You may watch the full video here:
---
---