For years, Malaysia has seen a high number of road fatalities caused by either human error or plain recklessness, with a majority of them involving motocyclists.
A video which recently went viral on Twitter showed a delivery rider riding his motorcycle in a dangerous manner, eventually leading to his arrest.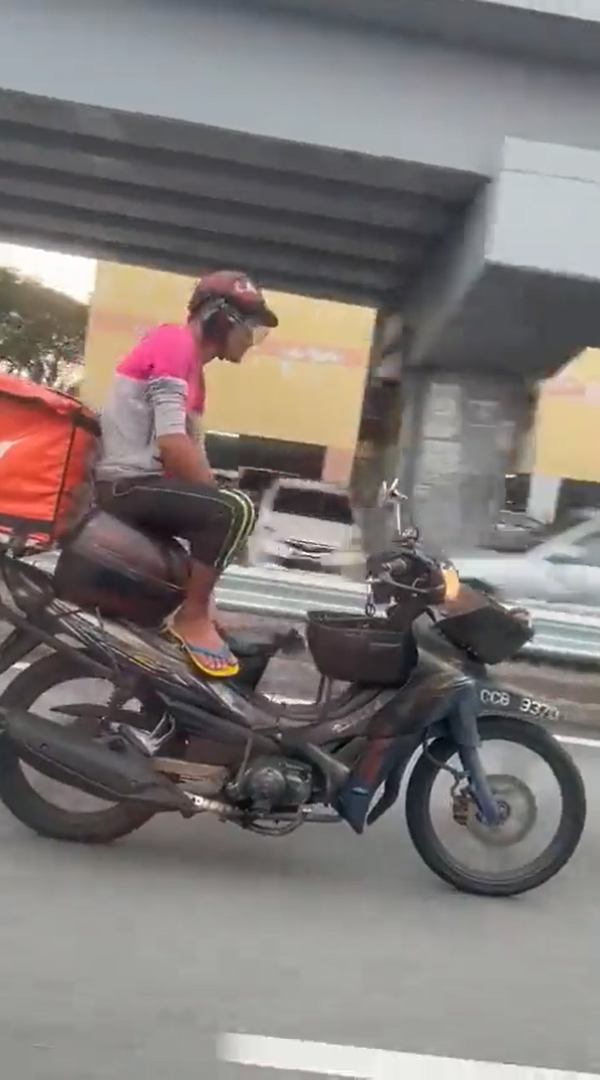 M'sian delivery rider seen riding motorbike with no hands
In a 7-second clip shared on Twitter, it showed a man clad in a Foodpanda uniform and riding his motorbike at a considerably fast speed.
All throughout the video, both of his hands weren't on the handlebars and instead were used to make dancelike gestures.
Furthermore, he was also seen on top of the motorcycle's storage box, with both feet perched on the seat.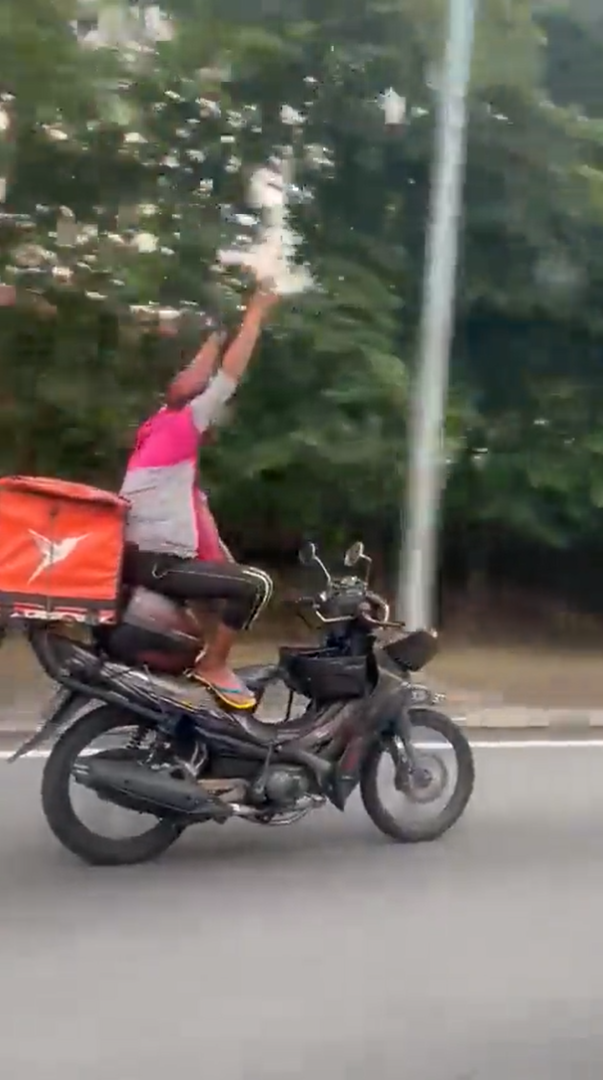 Watch the clip here:
Bagi nasihat sikit @PDRMsia_Trafik pic.twitter.com/L7N0ZY7Uln

— Jabatan Netizen Malaysia (@jnmalaysia) June 7, 2023
Nabbed by police
Thankfully, the delivery rider's dangerous riding antics came to an end after he was arresting by police for his reckless act.
According to a statement released by Ampang Jaya district police chief, Assistant Commissioner Mohd Farouk Eshak, police were alerted of the incident not long after the clip went viral.
"Investigations identified the suspect as a 45-year-old man and he was arrested at Kampung Cheras Batu yesterday (June 8) at 10.30am.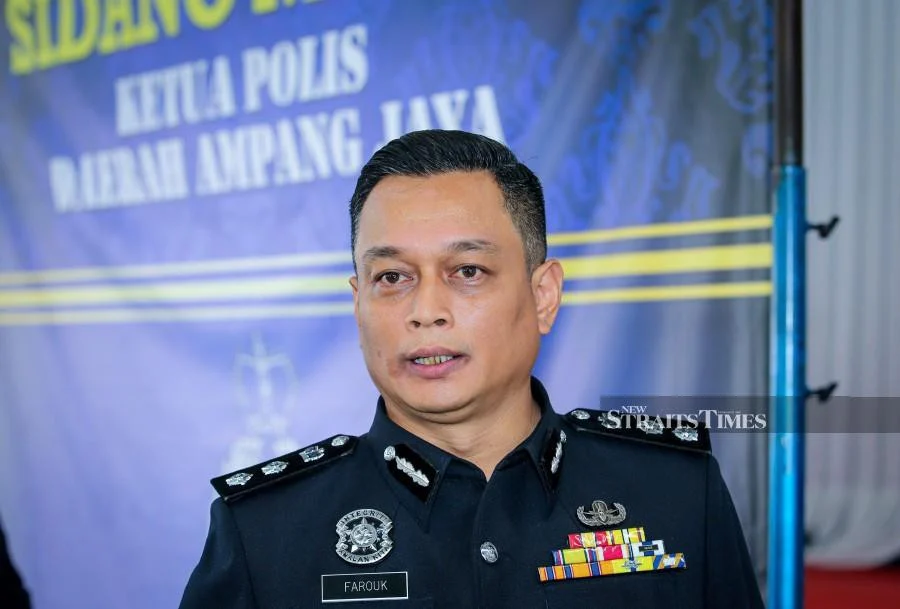 "Police also seized a black Yamaha Lagenda motorcycle and it was brought back to the Ampang Jaya police station for further investigation," he said.
Mohd Farouk added that the suspect has two outstanding arrest warrants and the case is being probed under Section 42(1) of the Road Transport Act 1987 for dangerous driving.
READ ALSO:
---
---
---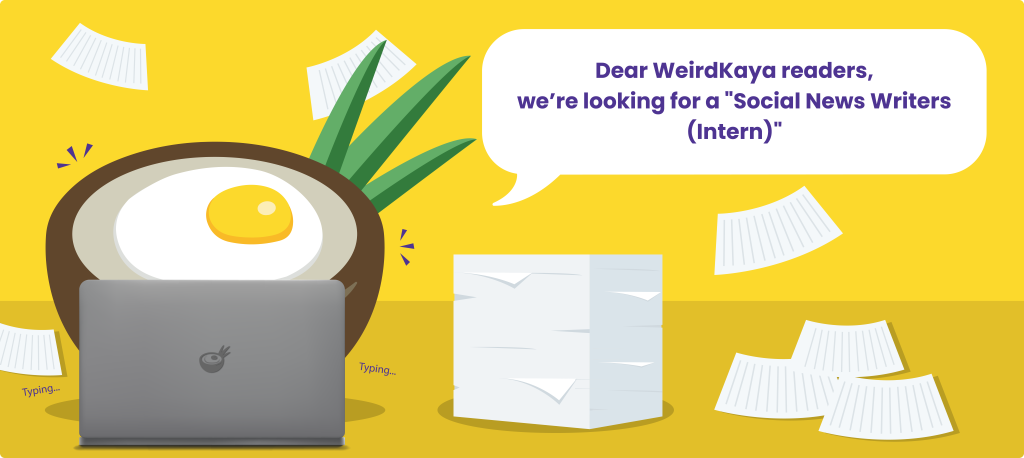 ---