Malaysian roads are no stranger to dangerous stunts being pulled by motorcyclists and delivery riders, where they perform stunts that may result in fatal accidents.
In yet another instance of such motorists showing no regard for road safety, a Grab delivery rider was recently filmed doing a 'wheelie' stunt while driving at a high speed.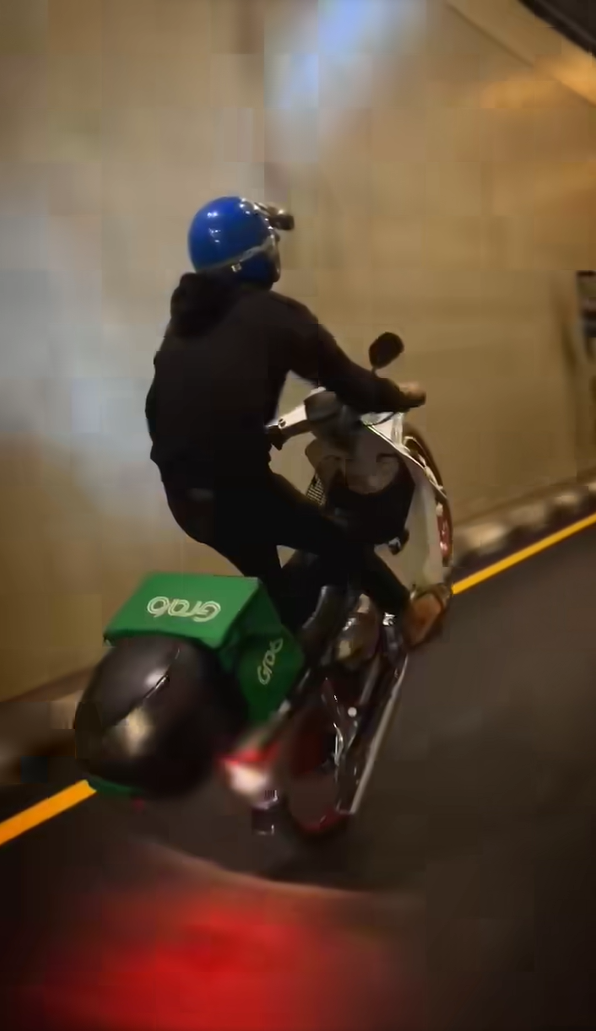 M'sian delivery rider does 'wheelie' stunt
In a 42-second video posted by Kementerian Netizen Malaysia on Facebook, it showed a Grab delivery rider donned in a black hoodie showing off a 'wheelie' stunt while riding along a tunnel.
At one point, he even placed his left foot over the handlebar and does the same with his right foot while the front wheel was still in the air.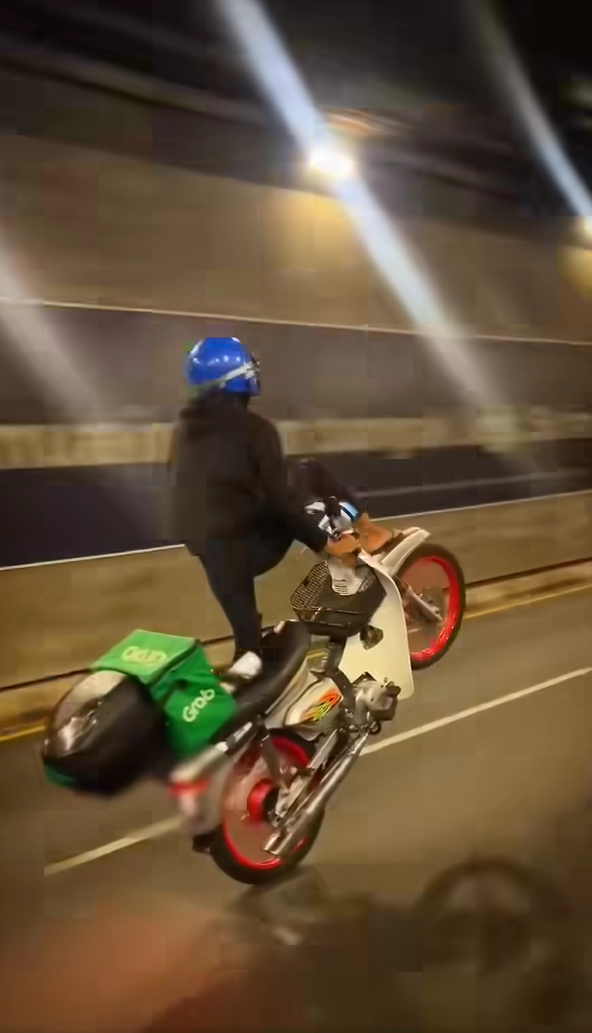 However, the dangerous stunt didn't seem to faze the delivery rider at all as he continued to drive along the road.
In the caption, the OP sarcastically remarked that the front wheel had to lifted up so that the food could be delivered more quickly.
Watch the clip here:
'He should join the circus'
The video has since garnered more than 450,000 views at the time of writing, along with strong condemnation from netizens.
One called upon Grab to terminate delivery riders who are caught doing such dangerous stunts on the road.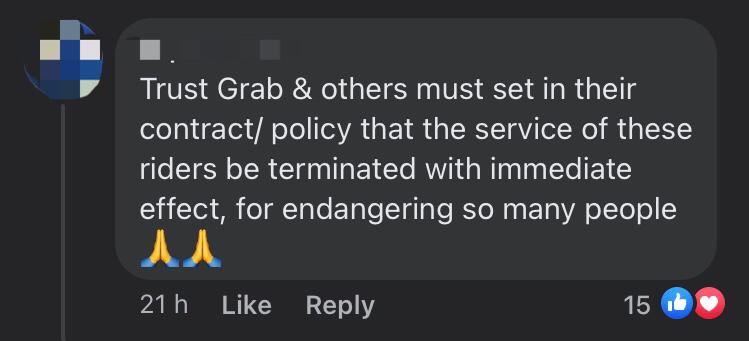 Some decided to poke fun at the clip, with some offering humorous reasons why the delivery rider was driving the way he did.
'Maybe there's a request by the customer that the food be delivered in style?'

'Drive on one wheel. Saves petrol.'

Meanwhile, another suggested that the delivery rider apply for a job at the Great British Circus so that he could perform 'wheelies' globally.

Jokes aside, don't perform such stunts as it will harm both you and other motorists!
READ ALSO:
---
---
---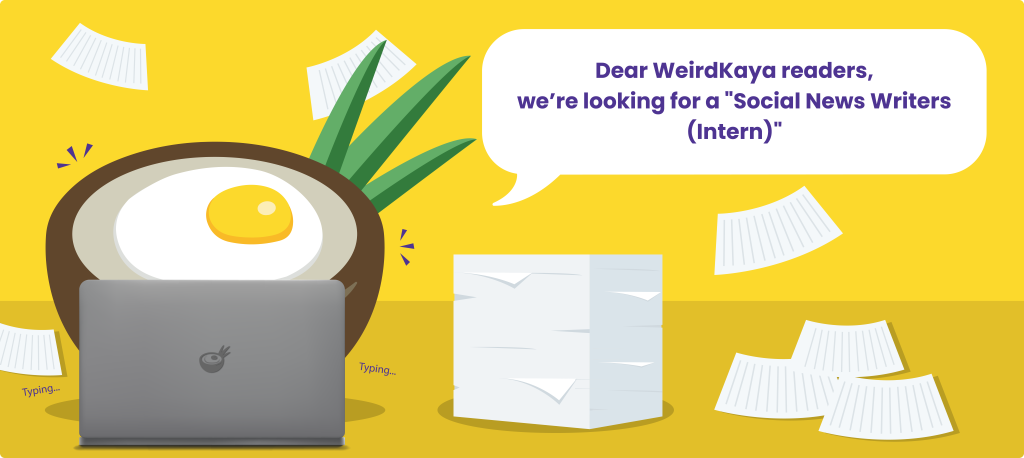 ---