In a TikTok video that's got everyone reaching for tissues, a Malaysian man named Herman Rawi shared a touching encounter he had with a homeless man in Masjid Jamek, Kuala Lumpur.
In the one-minute clip, Herman captured the moment he saw the man trying his luck with several cars ahead of him, hoping for some grub.
Sadly, luck wasn't on his side, until he reached Herman's car.
An apple of kindness
As the homeless man approached, Herman handed him an apple — a small act of kindness that made a world of difference.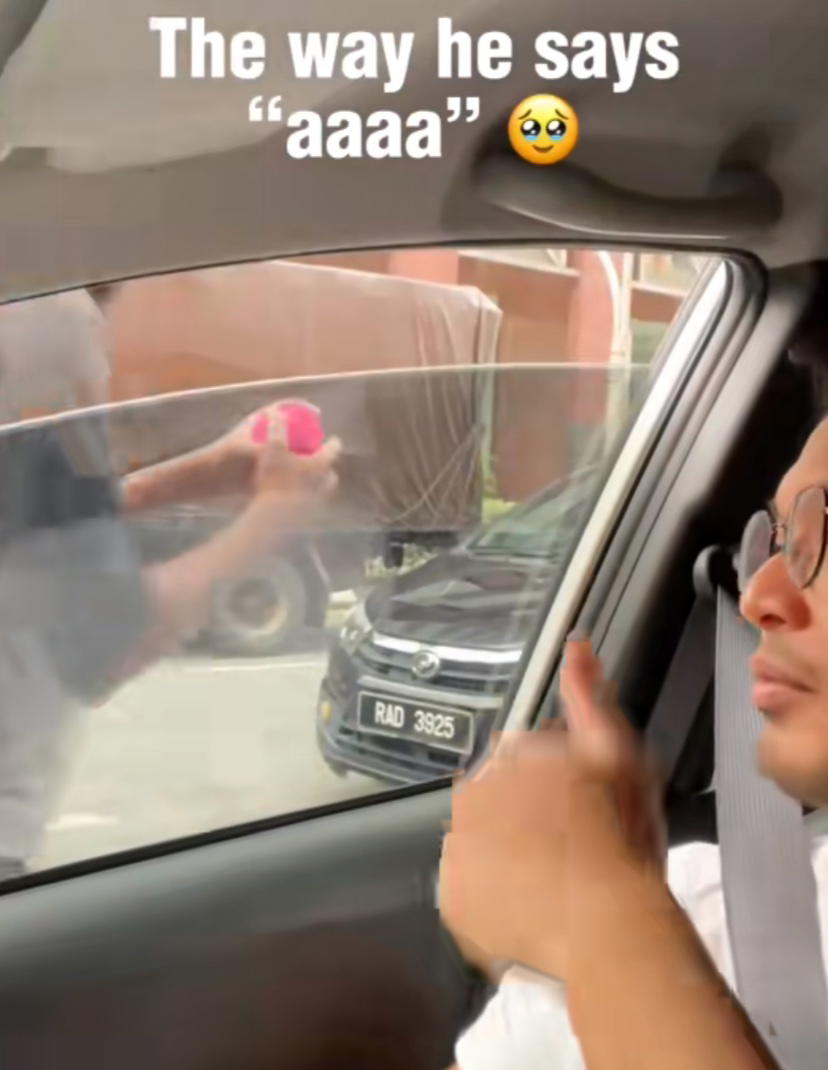 "The homeless man let out an 'Aaahh' when he happily received the apple."
Herman's daughter, curious from the back seat, asked, "Who's that?"
"Somebody who's asking for food," he replied.
Tears of joy
In the middle of KL's notorious traffic, Herman couldn't help but notice the homeless man's sheer appreciation for the apple.
The homeless man were seen went behind and sit on the curb admiring the apple he held in hand.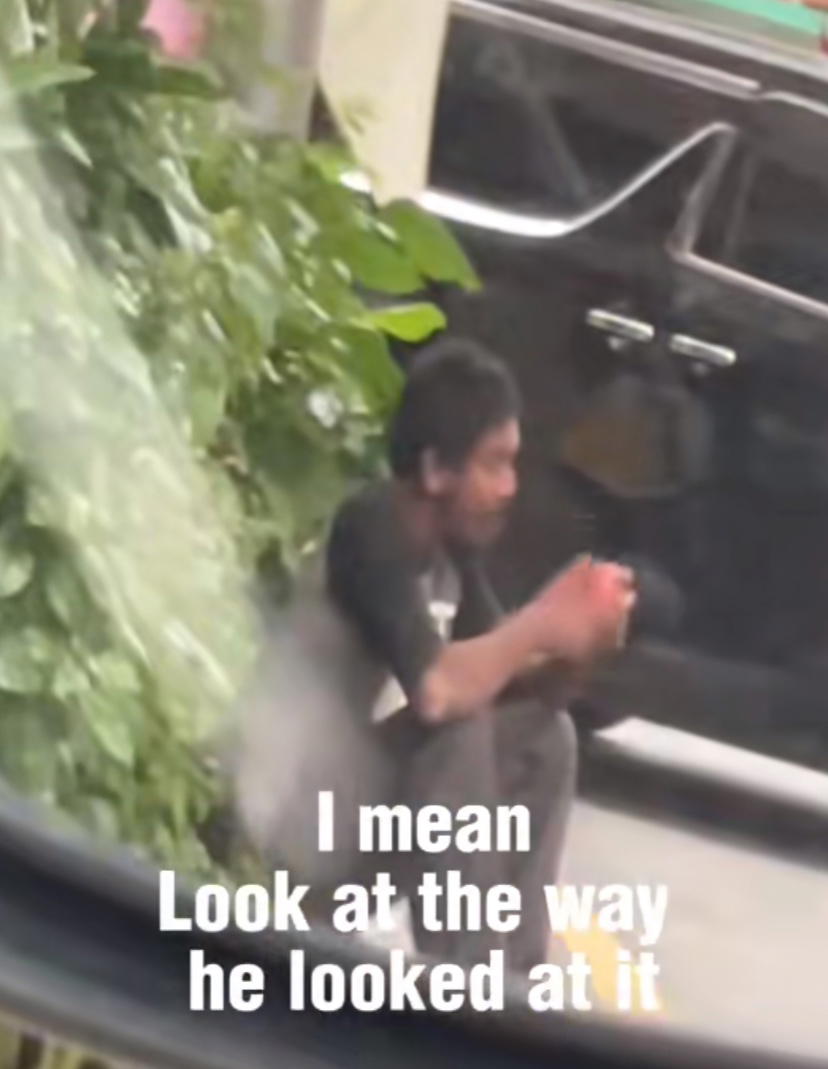 "I've never saw someone that happy, he must have been starving," he wrote.
He admired it, and when he took a bite, the joy on his face broke Herman into tears.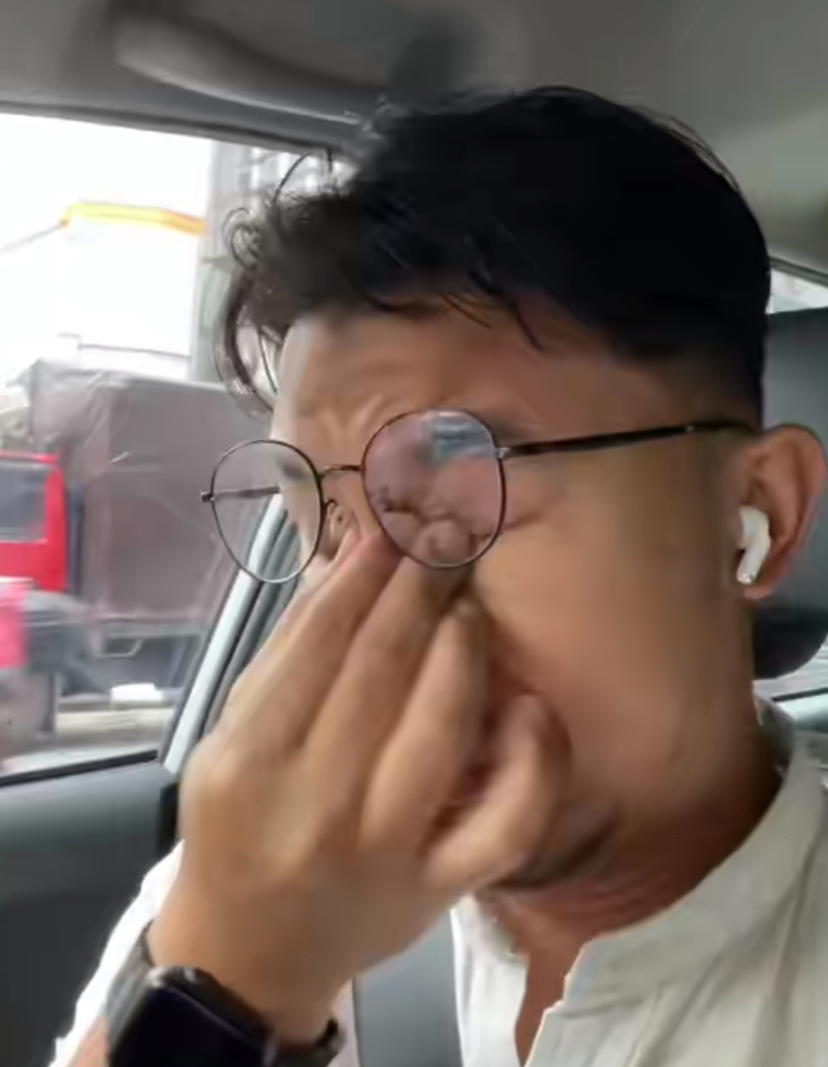 Herman was glad to have done what he did at that point.
"What is happening?" his daughter asked.
"Maybe he hasn't eaten food for so long," Herman replied.
Touches netizens' hearts
Netizens couldn't help but gush over the video, leaving comments praising Herman's kind heart and noting the great example he set for his daughter.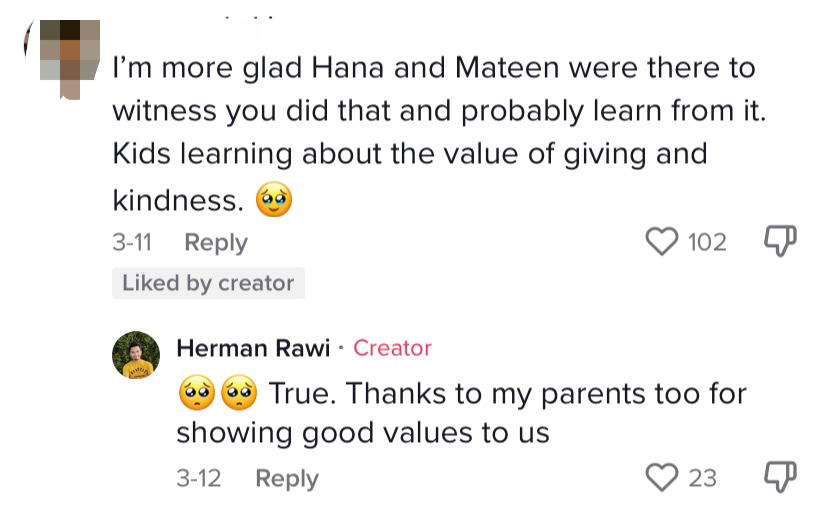 One user pointed out the homeless man's genuine appreciation, saying, "The homeless man knows what gratitude means."

This touching moment between Herman and the homeless man is a beautiful reminder that small acts of kindness can make a big difference, inspiring others to share love and empathy in their communities.
READ ALSO: