As Malaysians, you know we can't resist the temptation of our diverse and mouthwatering food scene. Well, here's a delightful twist – a Malaysian couple has just taken their love for food to a whole new level.
Newlyweds Pricilla and Alex stole the spotlight recently with their utterly charming choice for a pre-wedding photoshoot – a Chilli Pan Mee shop in Ampang, and it turned out super adorable.
A Noodle-Love Story
Sharing their pre-wedding shoot through her Instagram account, @pricillamark, Pricilla shared a compilation of photos the couple have taken at their favorite Chilli Pan Mee Shop.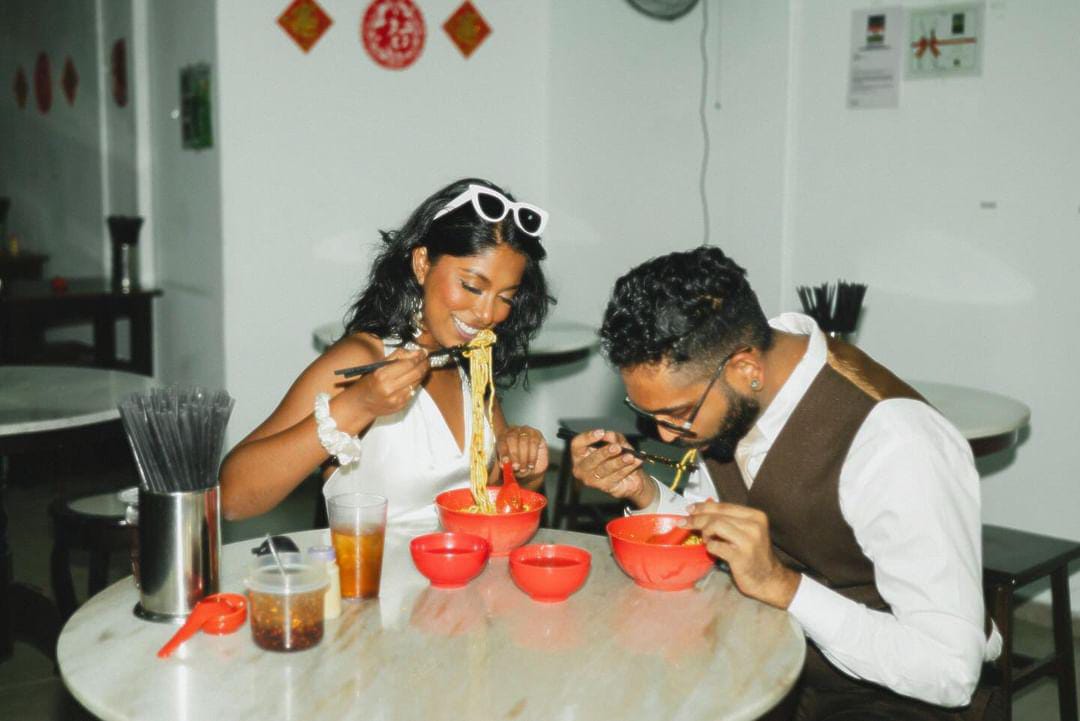 In the first half of the video, we can see a glimpse behind the scenes as they get all set up, surrounded by a table full of chili pan mee goodness, with the photographer giving some instruction.
In the first half of the video, we can see a glimpse behind the scenes as they get all set up, surrounded by a table full of chili pan mee goodness.
Now, the second half is where the magic happens – pure adorableness!
In each frame of the second half, you can truly witness the couple in their own zone, completely immersed in the joy of the moment.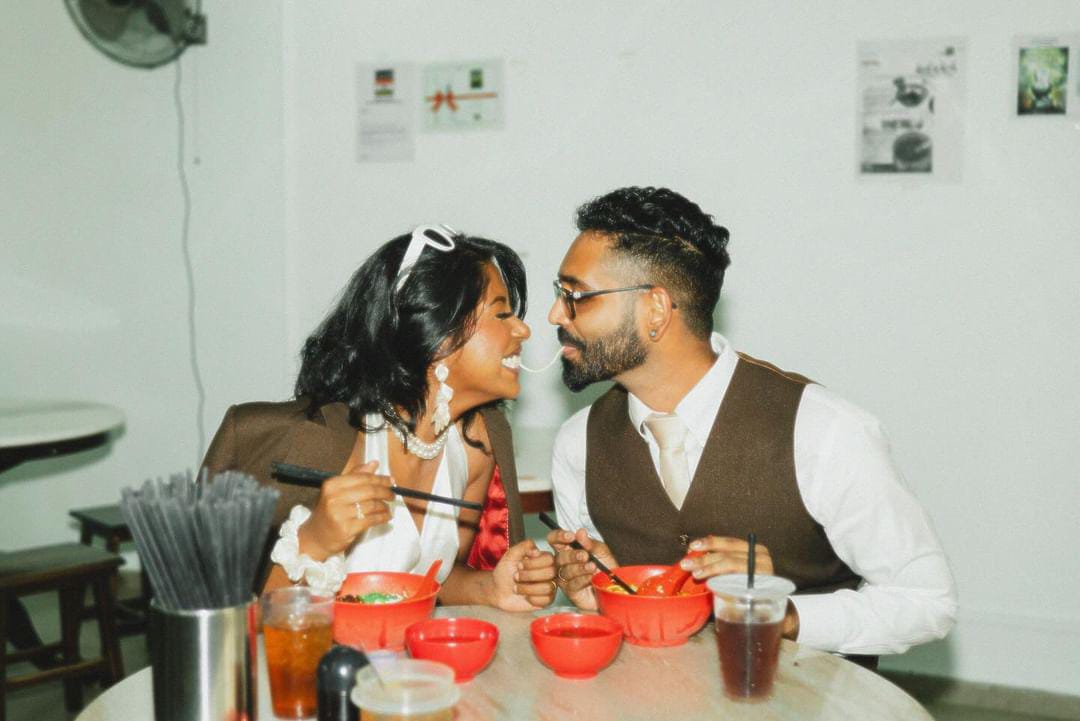 Whether they're sharing a laugh, stealing a sweet glance, eating the noodles or simply reveling in the happiness of being together, each photo encapsulates a unique facet of their love story.
Curiously asking about why they specifically chose this unique location, Pricilla told WeirdKaya, "We chose the Kin Kin Chilli Pan Mee shop for our photoshoot because it holds a special place in our hearts."
She told WeirdKaya that they had their first meal together as friends at a chili pan mee stall in a hawker center. 
"Since then, we've been exploring various Pan mee places," she shares.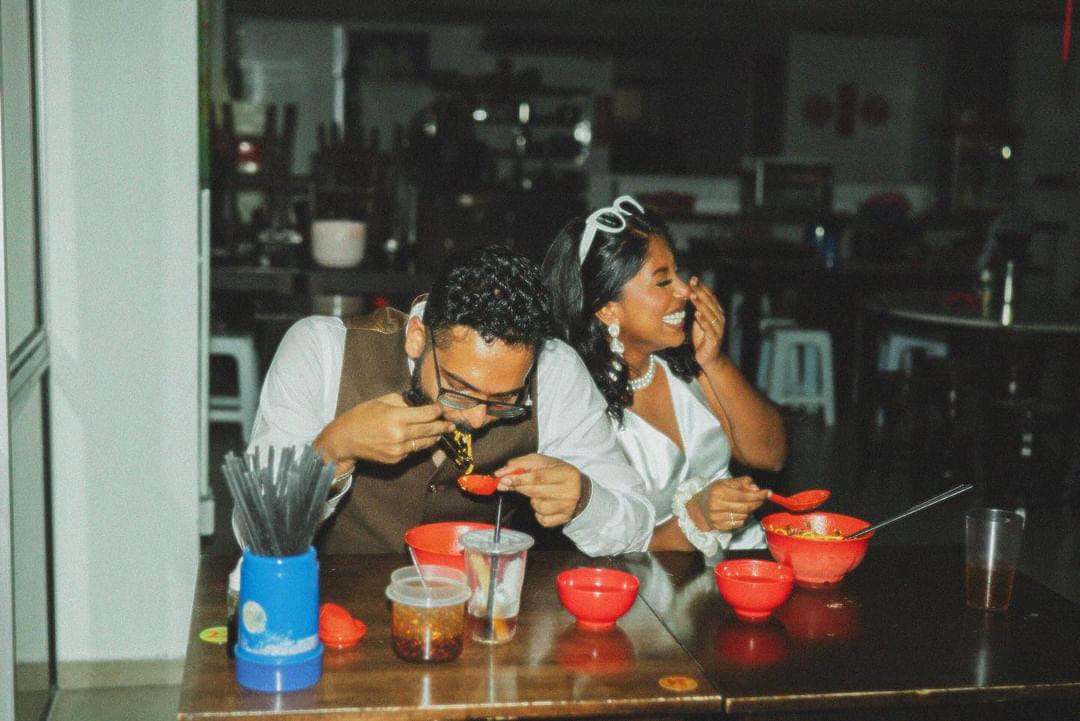 Reflecting back on the year 2013, she reminisced, "That's when we first tried Kin Kin, and from that moment on, it quickly secured its place as our favorite spot. Over the years, we've shared countless memorable dates within those walls."
Whether reveling in joyous occasions, finding solace on challenging days with comforting bites, or commemorating significant milestones, Kin Kin Chilli Pan Mee shop has remained their unwavering sanctuary.
To make this culinary photoshoot happen, the couple took meticulous steps.
"We coordinated with the pan mee shop owner in advance to find a time that was least crowded, and we could use the upper floor," says Pricilla.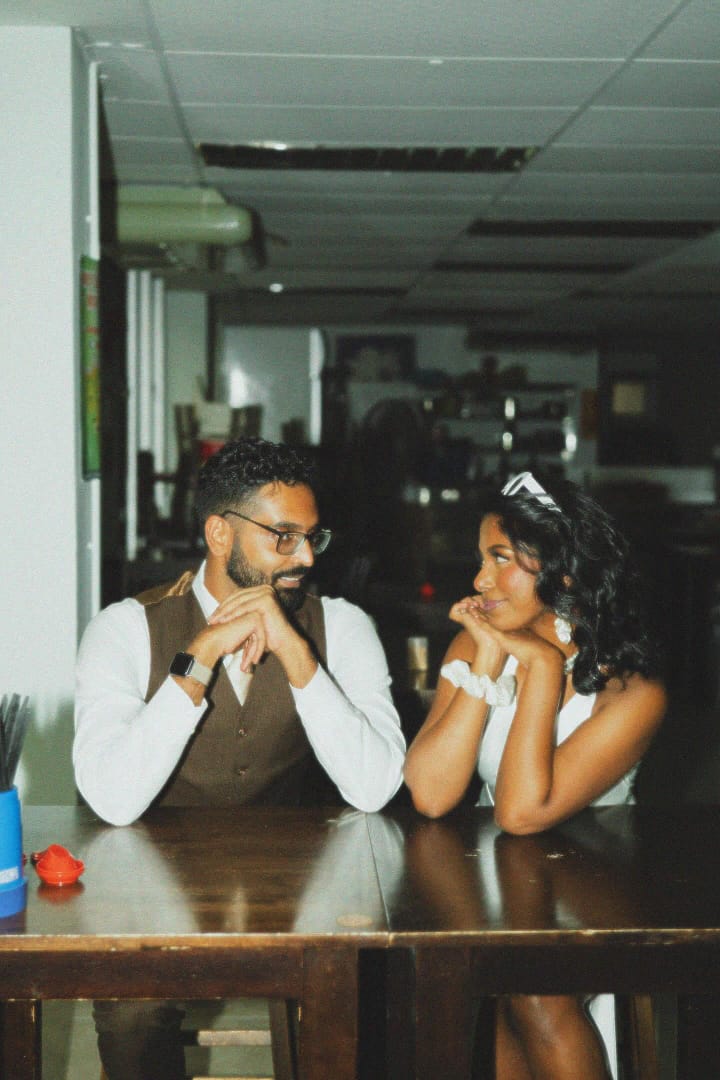 From Noodles to New Themes
As the couple basks in the joy of their unique pre-wedding photoshoot, thoughts turn to the future.
When asked about a potential theme for their next photoshoot, Pricilla said, "For our first anniversary, we would love to explore a theme that reflects another aspect of our relationship. Maybe for our first anniversary"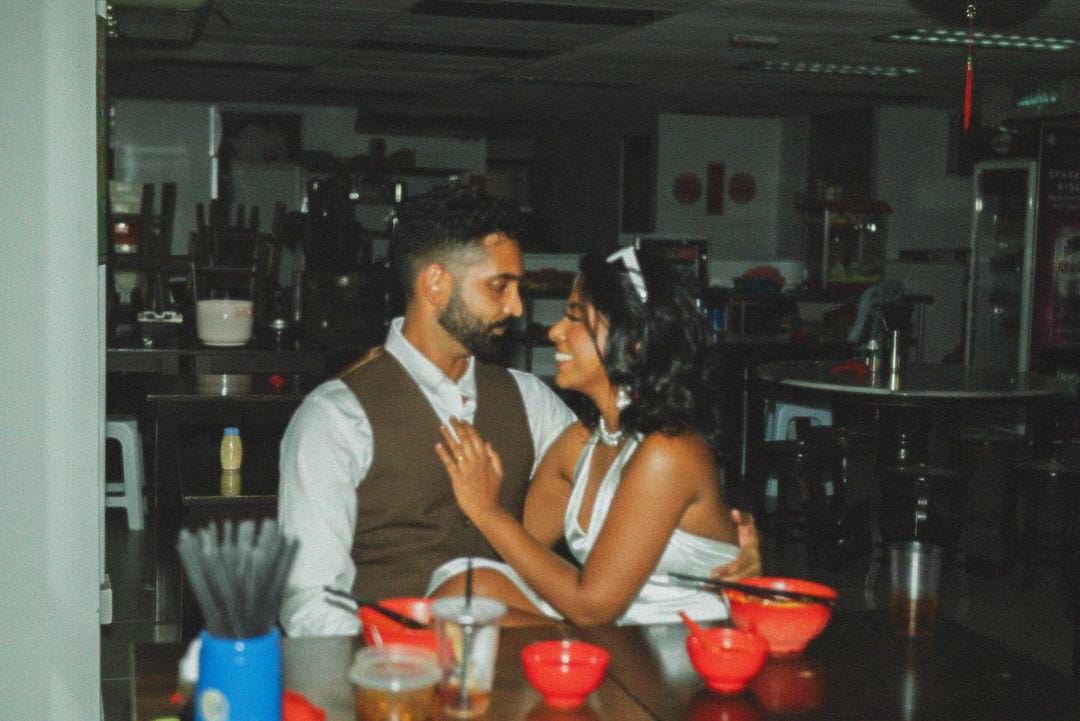 This lovely video has instantly garnered over 405,118 views as of the time of writing, with hundreds of comments praising the couple's unique idea of having a photoshoot.
Netizens are swoon by the cute photos
"I LOVEEEEEEEEE THIS."

"Love love love!!! Loving this concept!!! And congratulations to both of you!

"This is so cute and genuine"

"This is such a good idea"

"Unexpected! The vibes! So good!"

"This is absolutely one of the greatest ideas I have ever heard of."

"Thank you for the inspiration, now all I have to do is find me a husband."

Their love story, tangled up with the charm of a humble yet beloved pan mee stall, shows us that some of life's most special moments happen in the everyday spots we hold close to our hearts.
If you could choose the perfect location for your wedding photoshoot, where would it be? Share with us in the comment section.
Here is the adorable video:
READ ALSO:
---

---
---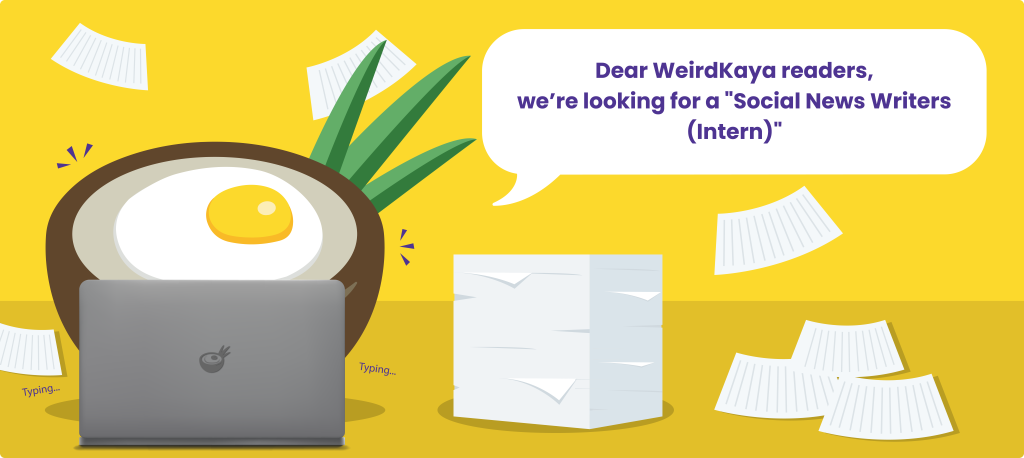 ---