Local clothing companies frequently look for methods to innovate and develop new concepts for how to artistically design their clothing whenever a holiday season approaches.
For Haute couture fashion house Behati, things didn't quite go as they expected following an unannounced photoshoot session at Bukit Bintang's famed crossroad.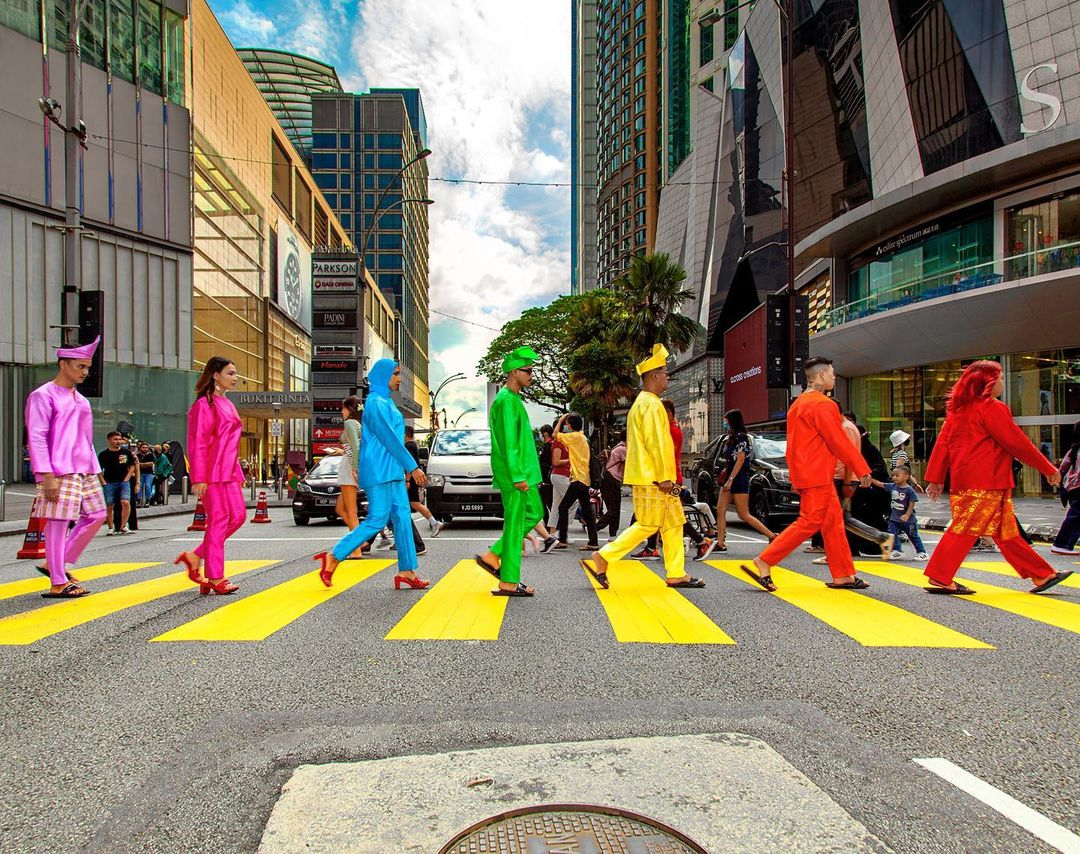 Held photoshoot at Bukit Bintang crossroad
According to photos and videos circulating online, it featured Behati holding an impromptu runway show at the busy crossroad in Bukit Bintang, where several men and women were dressed in rainbow-coloured baju Melayu.
Aside from that, a seven-second video on Twitter also showed models walking along the crossroad in front of Pavilion Kuala Lumpur, which made it rather difficult for other pedestrians to cross the road without bumping into them.
Watch the video here:
Slammed by netizens
On Twitter, there were a handful of netizens who weren't pleased to see Behati's models blocking the pedestrian crossing during peak hours and making it a hassle for others to use.

They also criticised the brand for its controversial and 'disrespectful' baju Melayu design, where they said that it was an insult to Malay culture and even claimed had LGBTQ elements in it.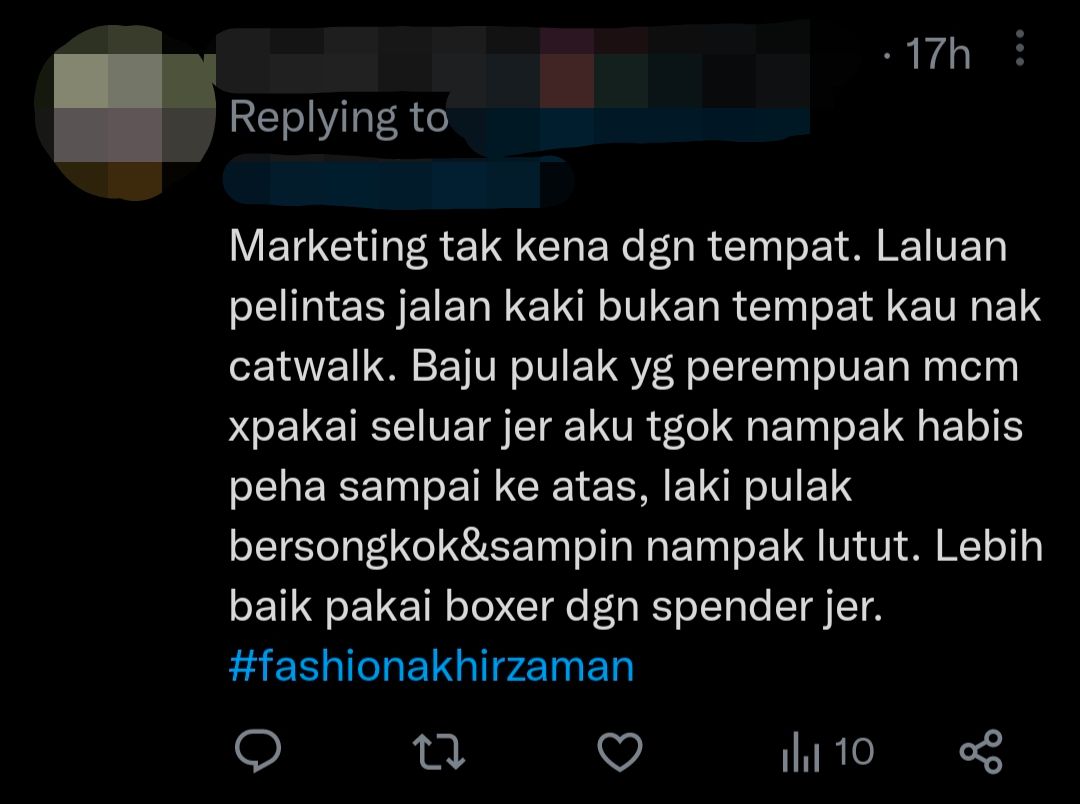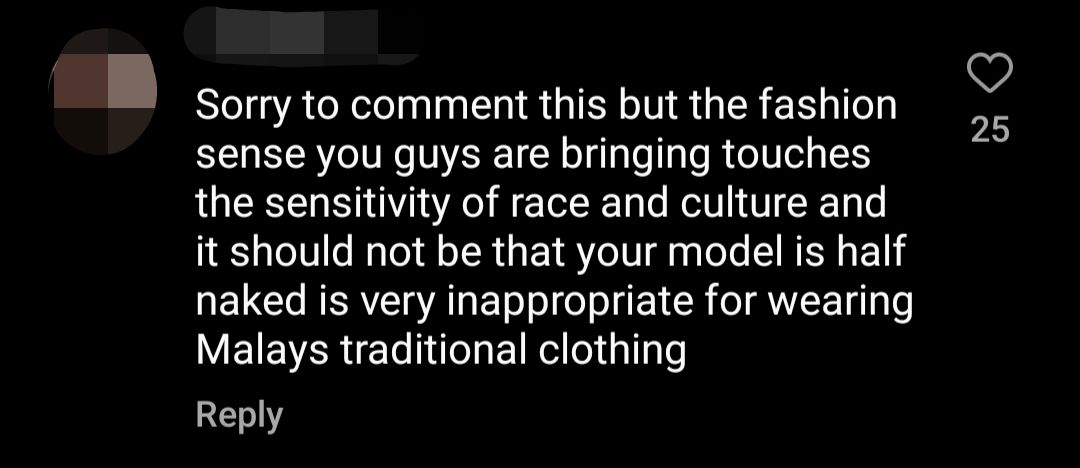 Behati explains
WeirdKaya reached out to Behati for its comment towards the criticism and was able to get in contact with its creative director Kel Wen.
According to him, the brand held the photoshoot session at the Bukit Bintang crossroad to show a scene of city life with Baju Melayu bertanjak that one usually only sees in a traditional kampung setting.
"Our campaign for this year will story the 'walk' of chasing city dreams and returning to our kampung roots, where the photoshoot at Bukit Bintang was just the introduction," he said.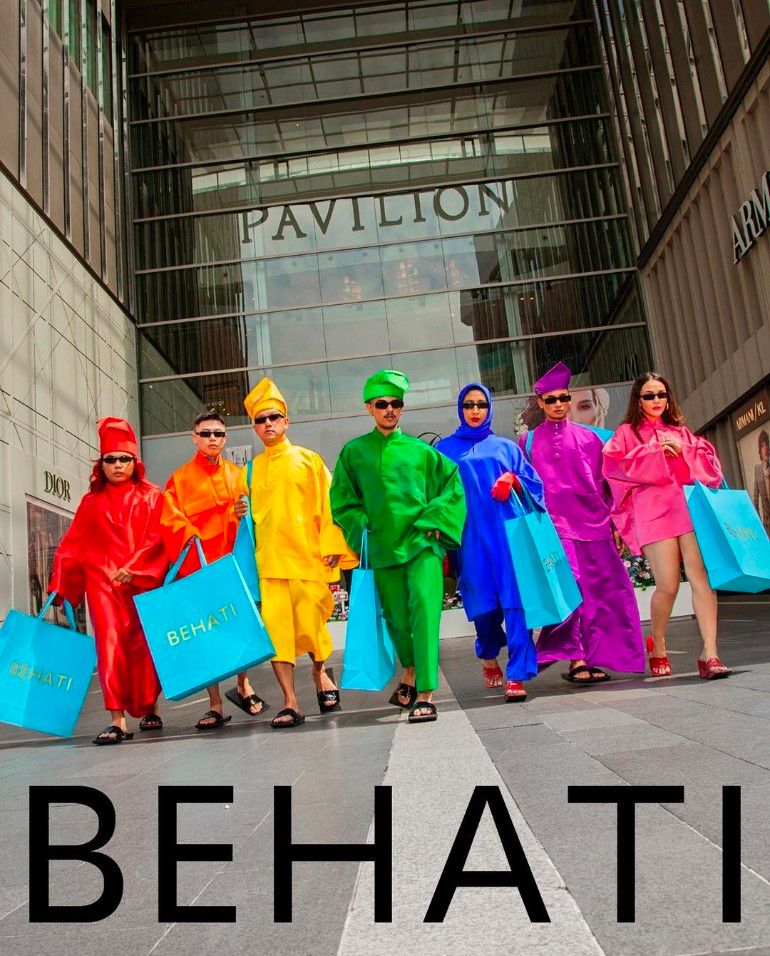 Responding to claims that Behati's models had obstructed traffic, Kel flatly denied it and said that all road users were free to cross the road smoothly, adding that they made sure everyone managed to cross before the light turned red.
He also defended the design of Behati's rainbow-coloured baju Melayu, saying that the critics didn't know how to appreciate the design.
"The rainbow theme is a tribute to past Raya viral photos that were not from us, it also represents the 'sunny days after the storm' of today's Malaysia in our campaign.
I did not change any part of the original baju melayu. All traditional elements – Cekak Musang with butang, 3 pockets, Kekek and Pesak were all present.
"We just wanted to show that we have all primary colors of the rainbow this year. People are just overly sensitive to relate the multi-colors to LGBTQ," he said.
What do you think of the baju Melayu design? Let us know in the comments!
READ ALSO:
---
---
---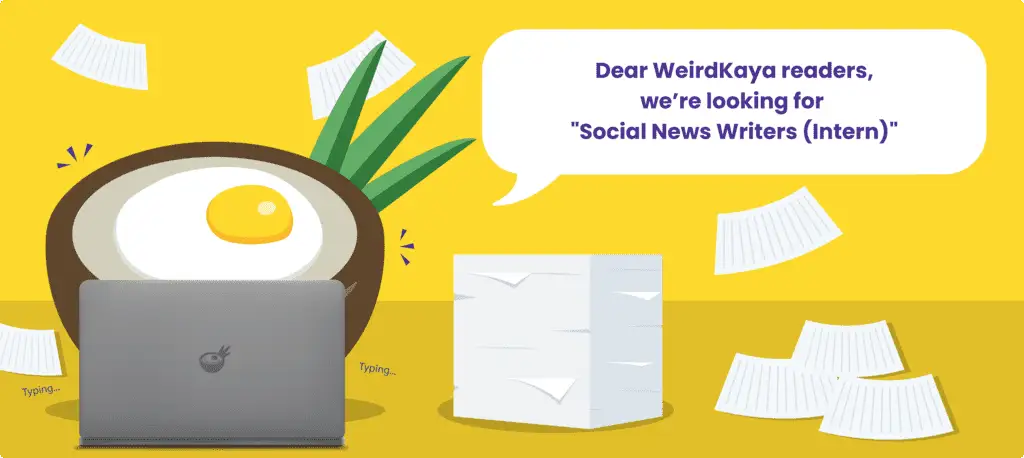 ---