Weddings are one of the most important occasions of anyone's life as it bears witness to two individuals coming together in marriage. Aside from that, it can also serve as a platform to display the spirit of national unity.
One Chinese couple did just that by holding their wedding with a Malay-styled kenduri, earning much praise from netizens.
Chinese wedding, but with Malay-styled kenduri
The unique and mesmerizing reception was shared by TikToker @nasuha.aynaa, who was present at the wedding reception.
At first glance, it looked like a wedding for a Malay couple, but in reality, it's for a Chinese couple who held it with a Malay-styled kenduri at a school field in Johor.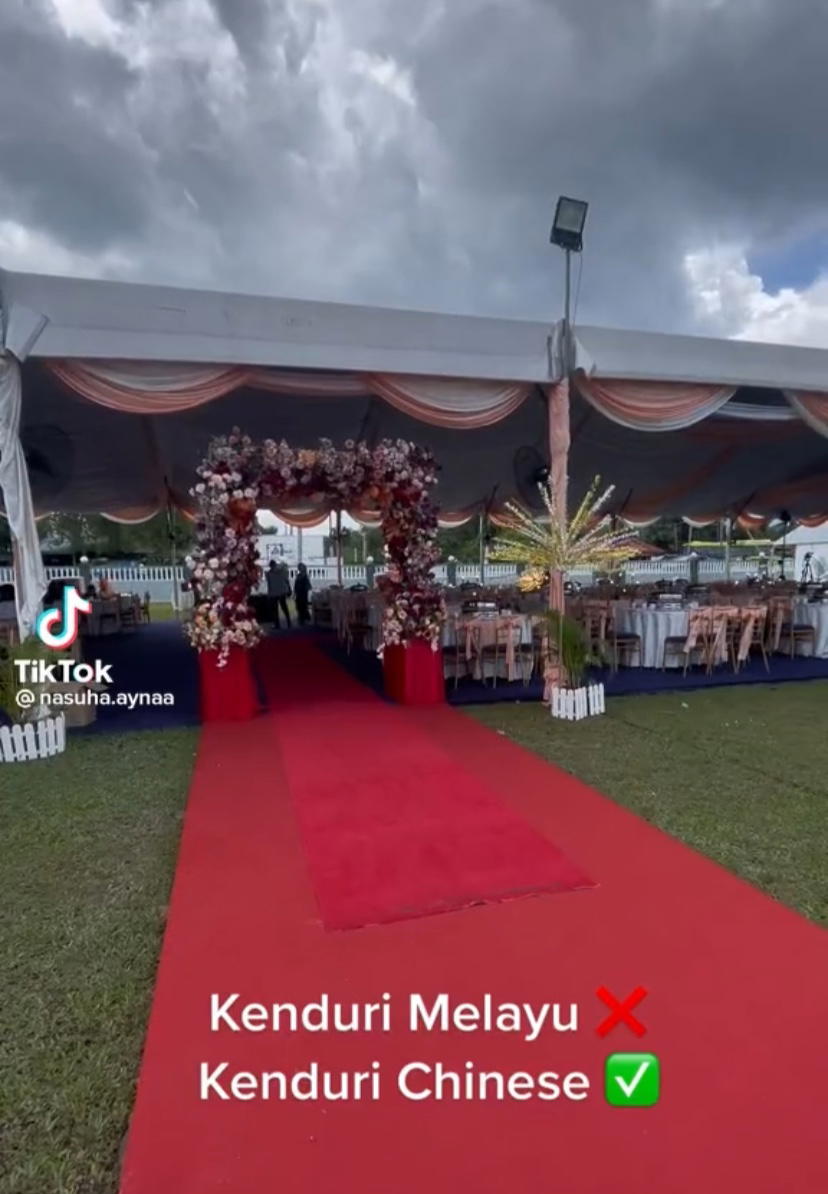 Similar to a traditional Malay wedding reception, the newlyweds served a variety of Malay dishes at the banquet like murtabak, grilled lamb, satay, and cendol.
As for the decorations, they used raised dais of the pelamin on stage and even adorned the entrance leading to the entrance with bunga manggar.
The couple also kept true to the Malay theme by wearing the baju Melayu and baju Kebaya while traditional performances such as silat and zapin Johor were seen playing in the background.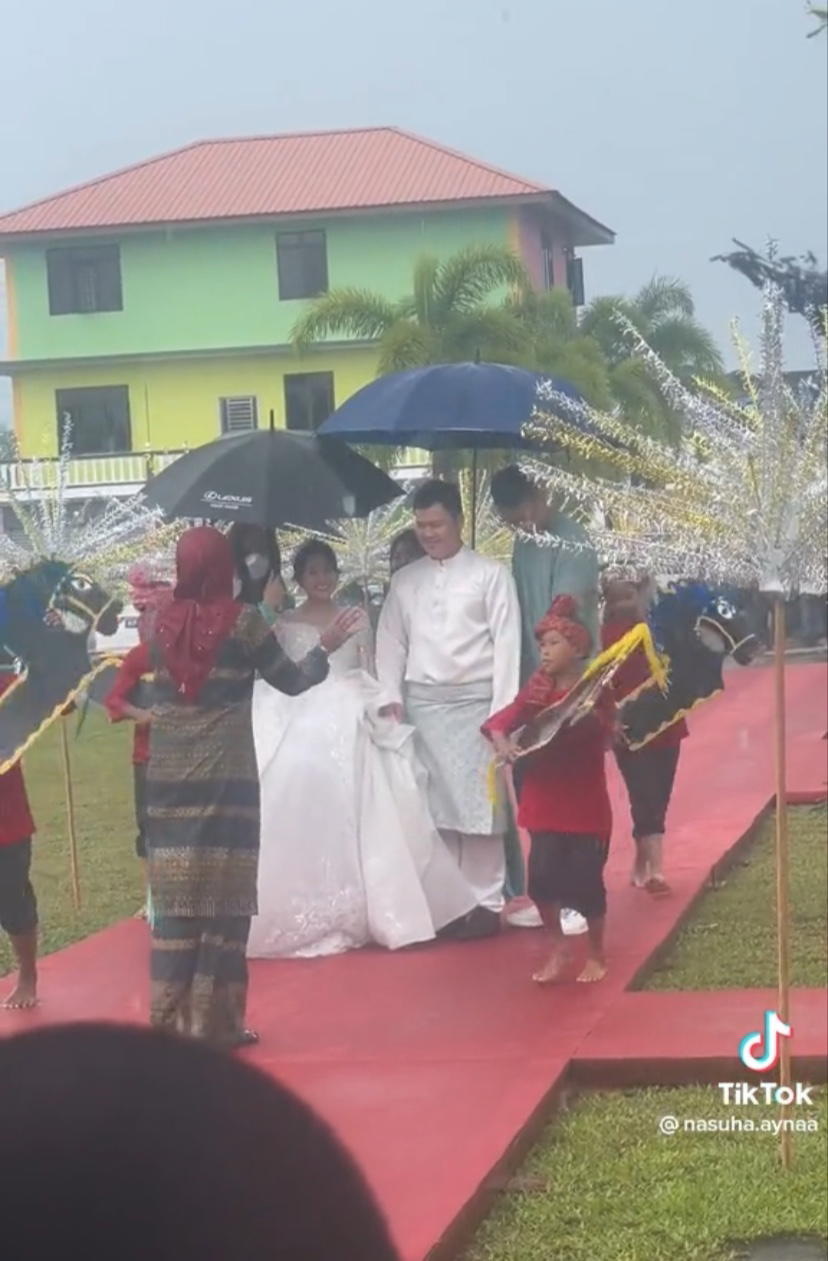 Watch the video here:
Netizens left amazed
The video has since garnered over 459.8k views and 37.4k likes at the time of writing, with netizens congratulating and praising the couple for displaying the multicultural spirit in their wedding.
"What an organized occasion. (It's my) first time seeing a Chinese wedding like this. Congratulations to the happy newlyweds!"

"Congratulations to the bride and groom. Weddings like this are the best."
"This is the definition of 1 Malaysia. Live together, eat together, be happy together."

READ ALSO:
---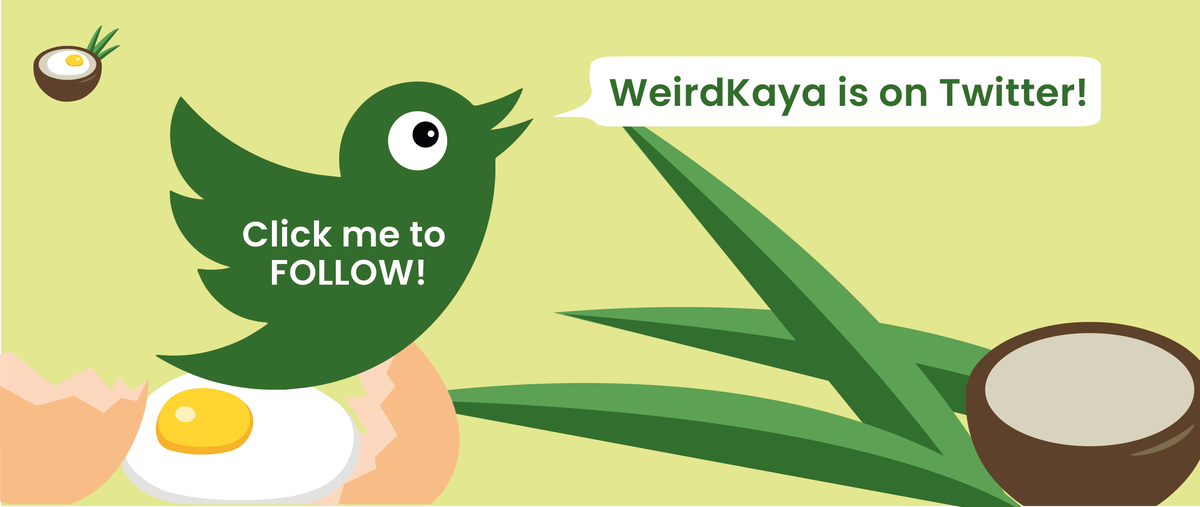 ---