Last week, Malaysians erupted into celebration after Opposition leader Anwar Ibrahim became Prime Minister.
Not only were Malaysians within the country rejoicing over the news, but those working over the Causeway as well, including this chicken rice stall owner.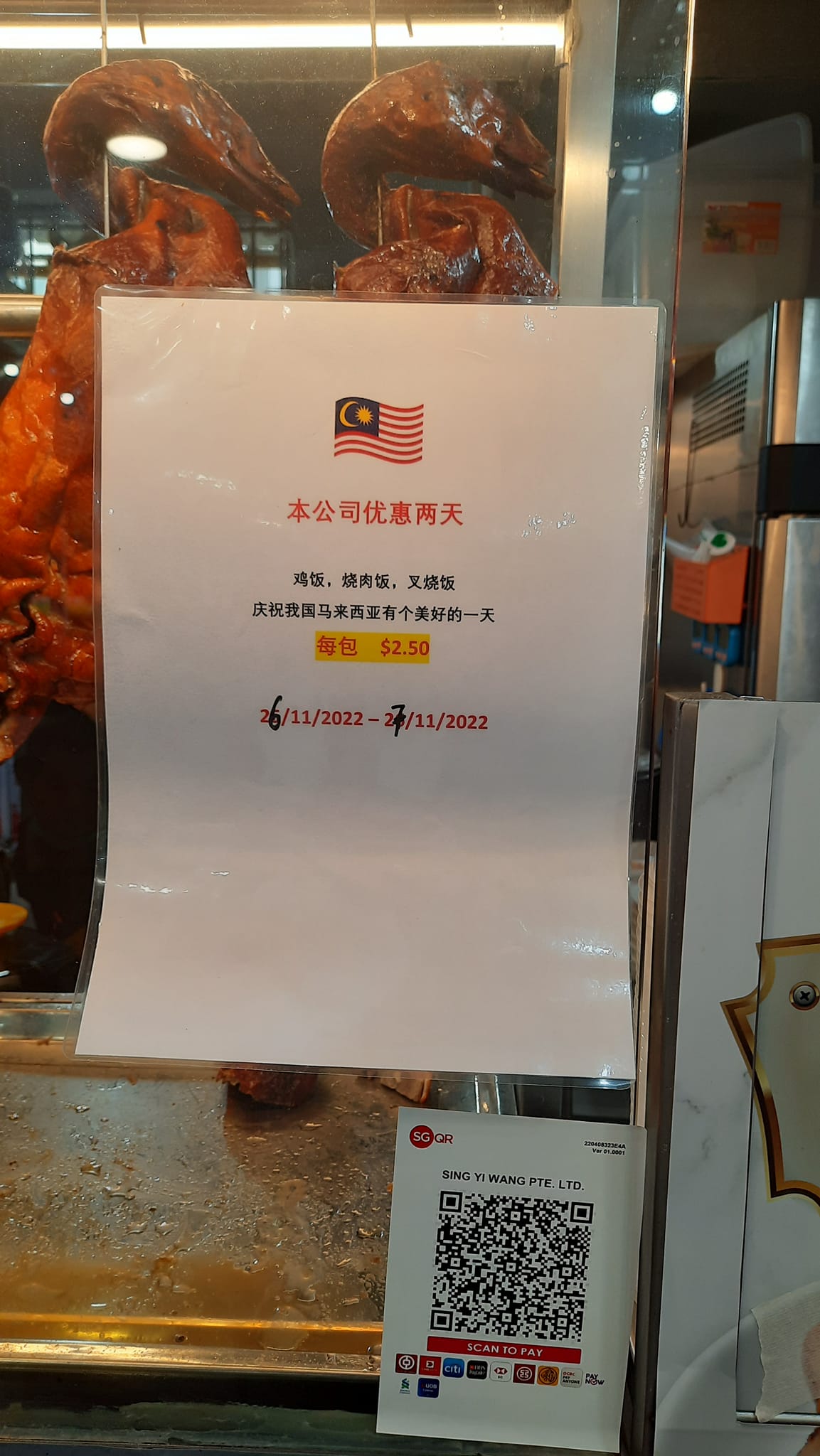 RM8 offer to celebrate GE15 results
In a Facebook post uploaded to the page Can Eat! Hawker Food last Saturday (Nov 26), a netizen uploaded a photo of a chicken rice stall along Block 112 Bukit Purmei Road in Singapore which came with the following poster:
This shop is giving a two-day offer from Nov 26 to Nov 27, where chicken rice, roasted pork rice and char siew rice will be sold at $2.50 (RM8.14) to celebrate better days for my country Malaysia to come.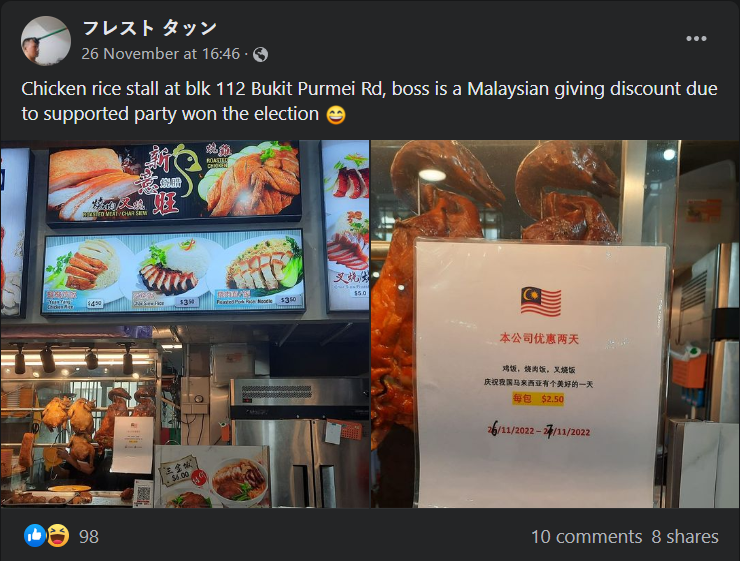 The OP further added that the offer it is available for both dine-in and takeaway orders while claiming that the chicken rice was tasty.
Have you seen similar discounts to celebrate GE15? Let us know in the comments!
---