Weddings are undoubtedly one of life's most anticipated events. They are not only a celebration of love but also an occasion for joy and unexpected surprises.
Recently, social media platforms were set ablaze by a heartwarming video that captured the essence of such moments.
In a video shared by a user named Burn, a young boy took center stage at a wedding reception, captivating everyone present with his incredible singing talent.
M'sian boy wows Indian wedding crowd with Malay song
What made this performance even more remarkable was the song he chose: a Malay classic titled "Bunga Angkasa."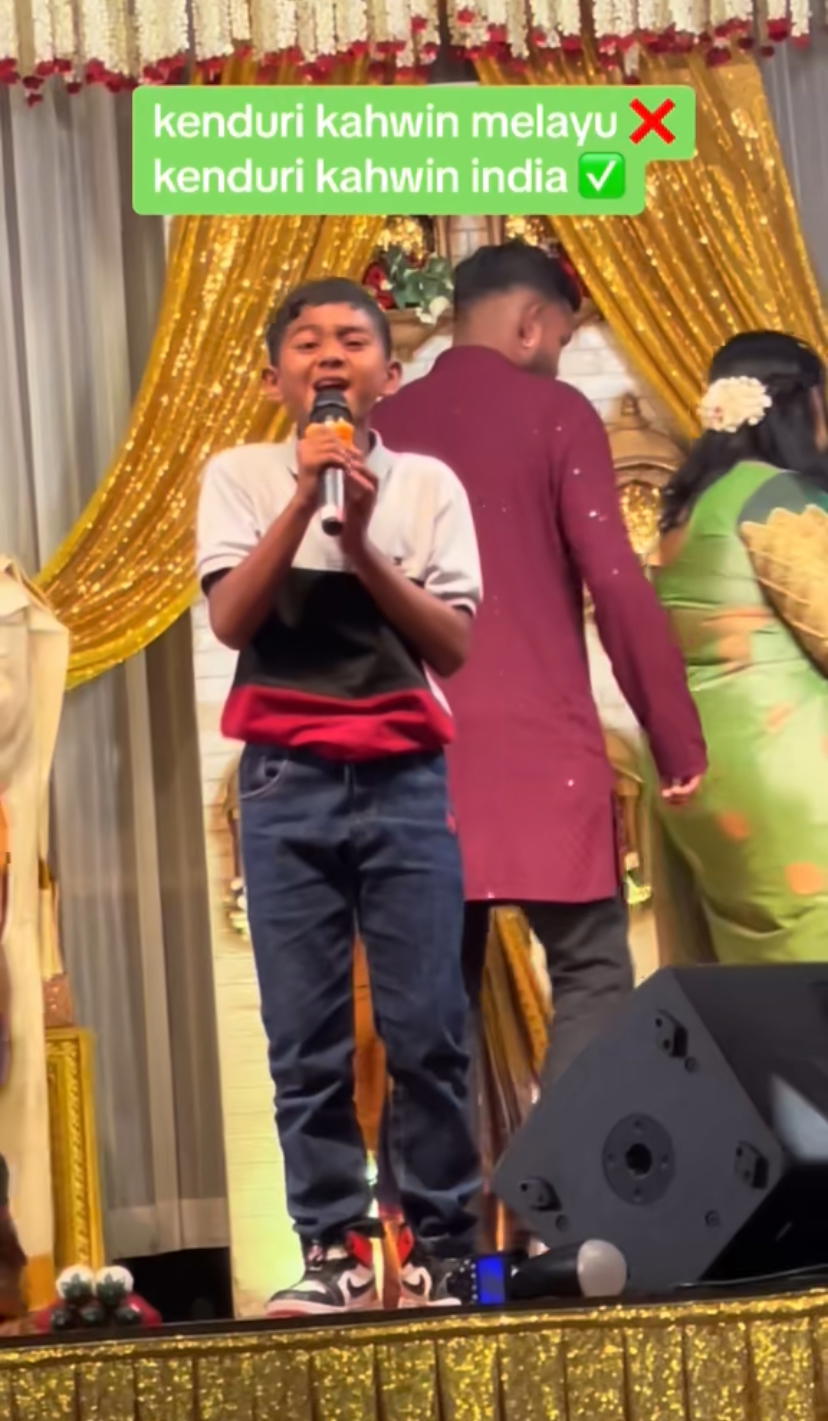 For those unfamiliar with the song choice, "Bunga Angkasa" is originally performed by the Malaysian band Terra Rossa and was released in 1992.
As the video unfolds, the boy, believed to be of Indian descent, confidently stands near the podium, microphone in hand.
What immediately strikes the viewer is the fluency and clarity with which he delivers every verse of the song, demonstrating an impressive command of the Malay language.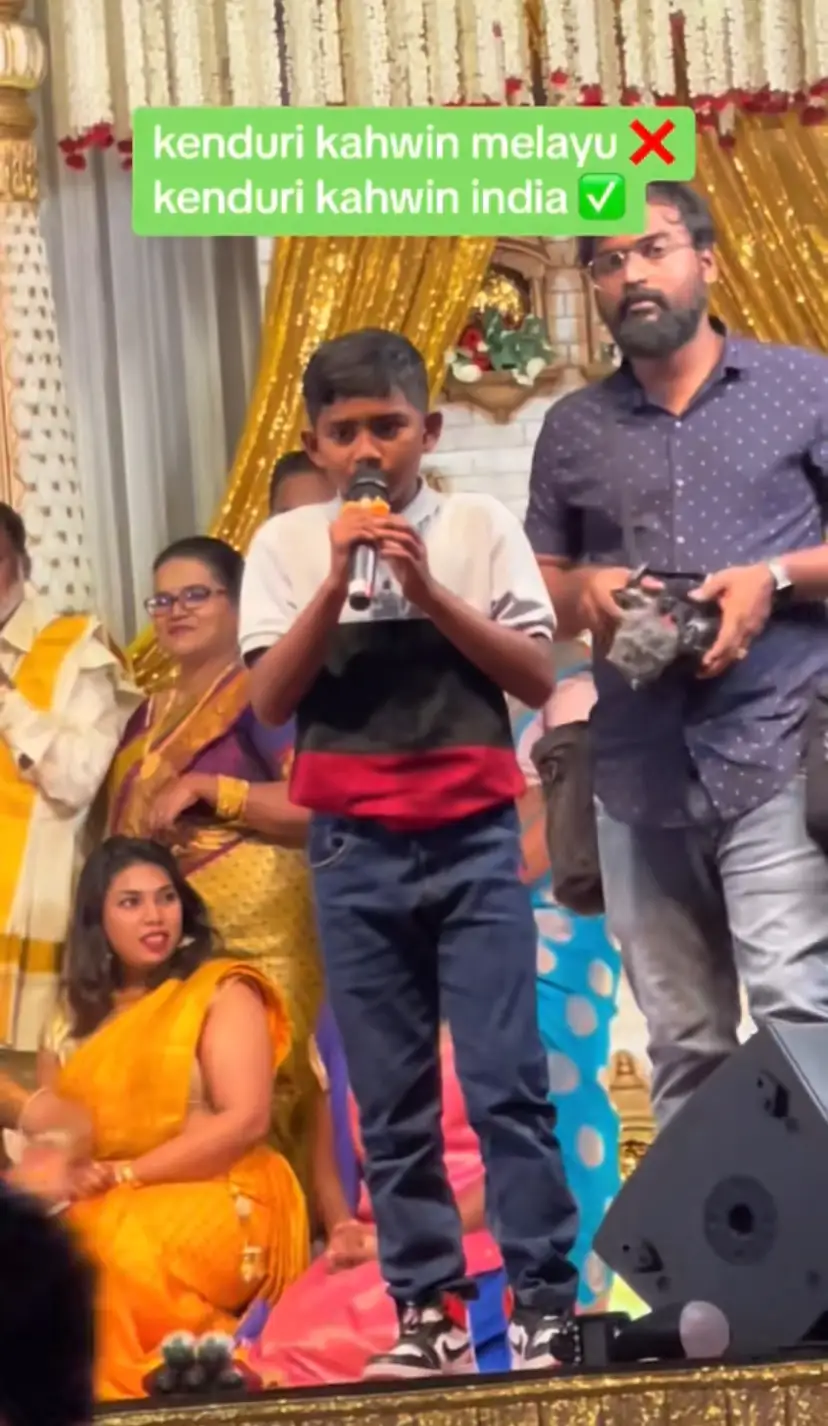 A nearby cameraman also made sure to capture every moment of this unexpected performance.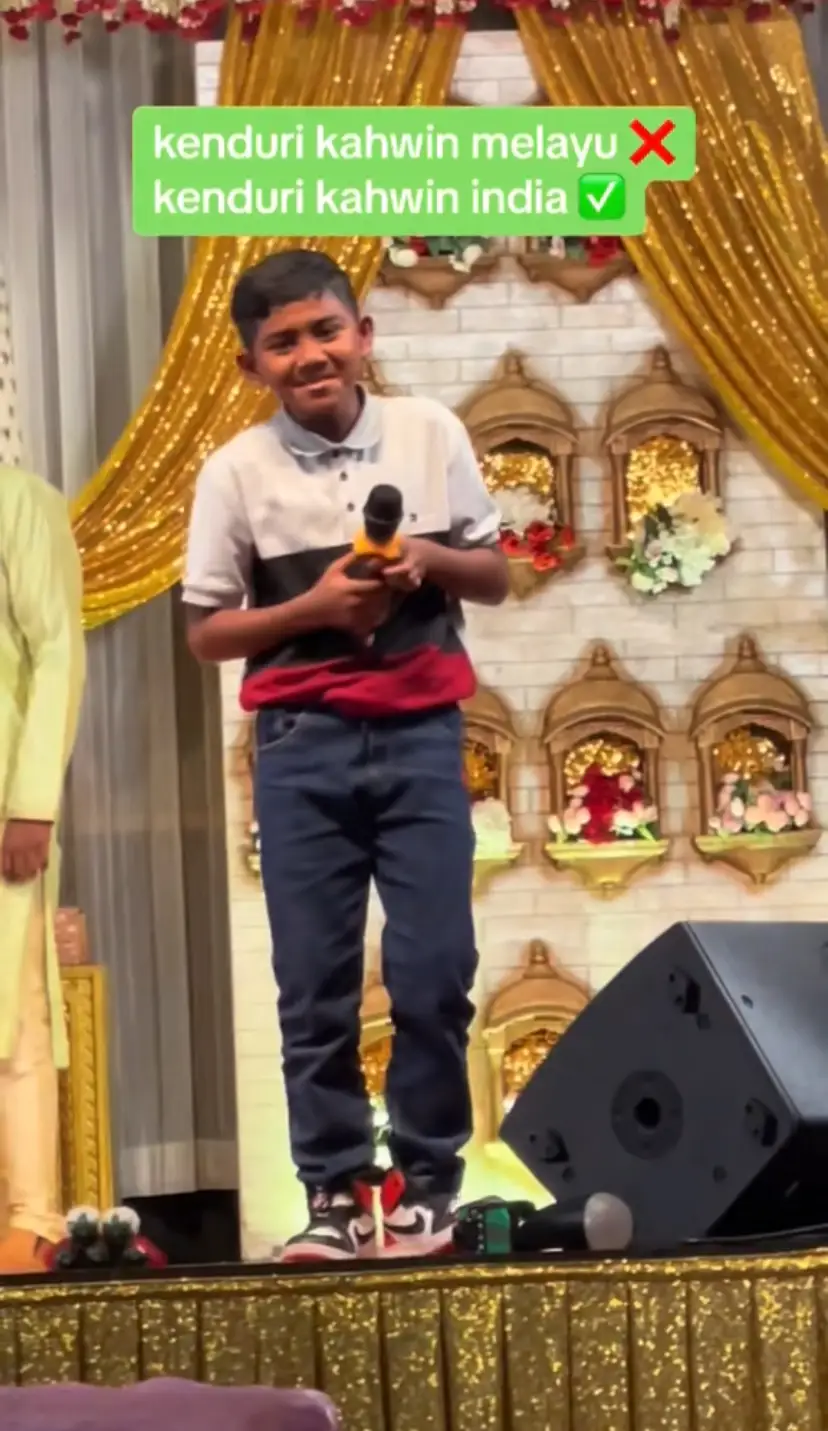 When the last note fades away, a thunderous applause erupts from the crowd, cheering for the boy's spectacular performance.
Netizens amused by the performance
People in the comments couldn't believe that this kid knew a 90s rock song so well. Some even called his voice melodious.
But, as with many viral videos, there were some skeptics in the comments suggesting that the boy might have used a green screen background for his performance.
While that's possible, it doesn't take away from the charm of this spontaneous karaoke moment.

One user wrote: "Those who have Indian friends would know that Indian kids can belt Malay songs perfectly."

Another wrote: "Many Indians have incredible voices. Renowned Indian singers like Alleycats, Ben Nathan, Moses Vadham, Jaclyn Victor, Santesh, and many more are proof of that."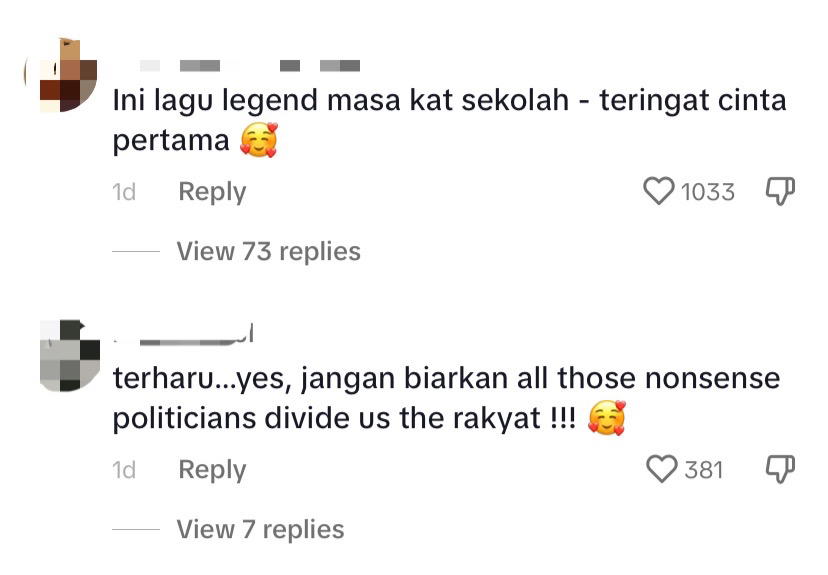 One shared: "This song is legendary from my school days. It brings back memories of my first love."
While another commented: "I'm deeply moved by this. Dont let all those politicians divide us rakyat!"

One commented: "Excellent job, thambi (brother). You sang "Bunga Angkasa" flawlessly, exuding class and beauty."
You can watch the full clip here:
In the end, this video reminds us that weddings are not just about two people getting married. They are also about the unexpected moments that bring joy and unity to everyone present.
---
---
---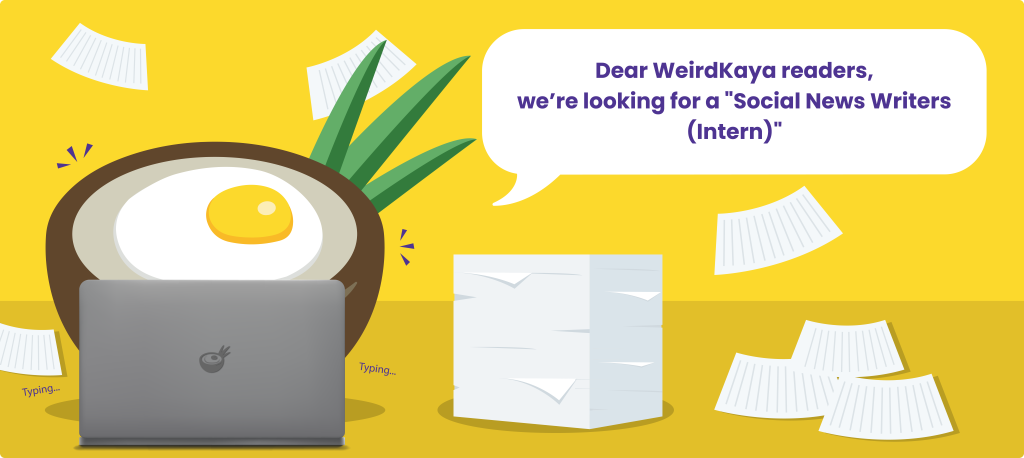 ---