SHAH ALAM – A motorcyclist was caught beating up an old man in the middle of the road at Padang Jawa, Shah Alam at noon yesterday (May 22).
In a 22-second viral video originally posted by netizen Mohd Faizal Wahid and later reuploaded to the Facebook group Kedah Kini, the motorcyclist was filmed punching the old man repeatedly in a fit of rage.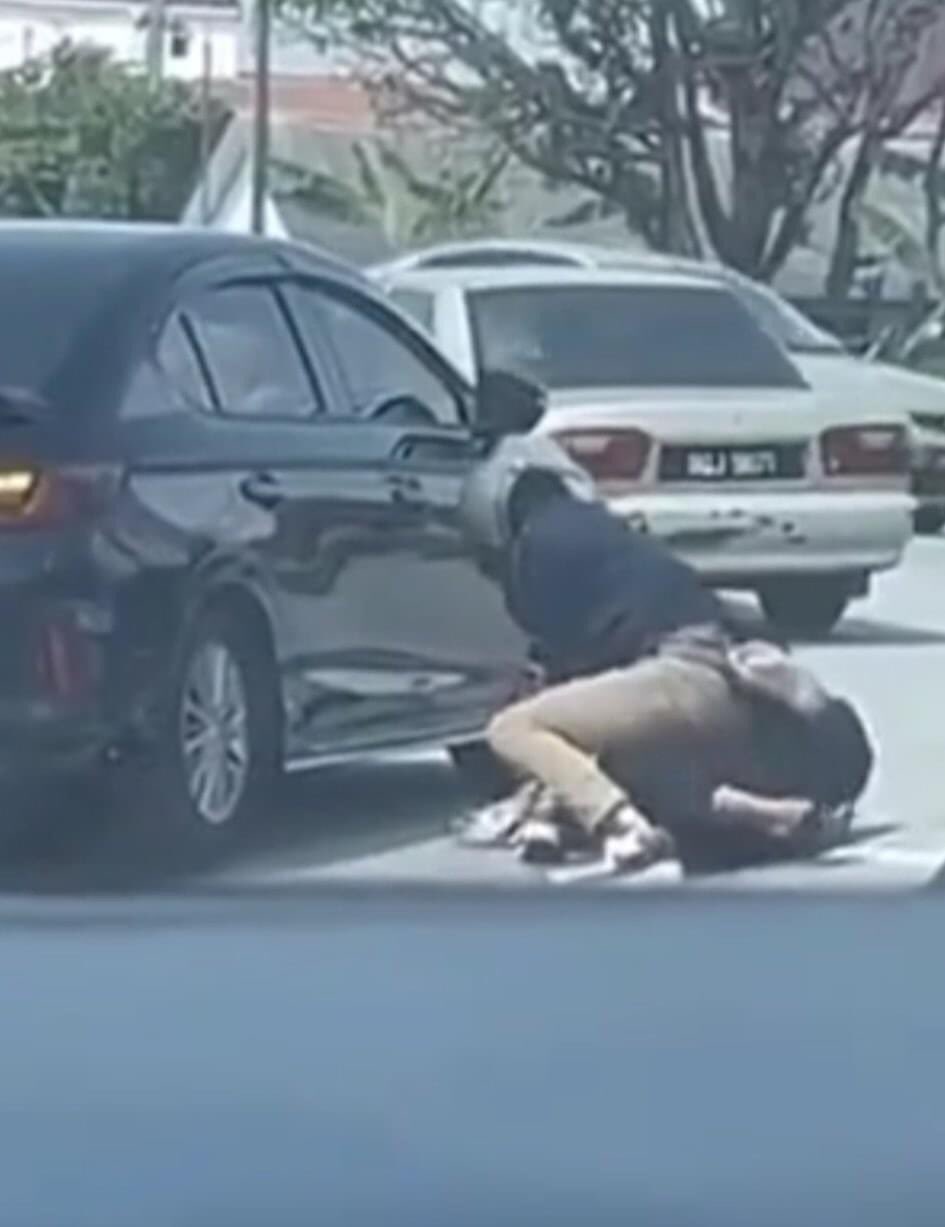 Seeing the commotion, a few passersby tried to intervene by breaking up the fight and advising the motorcyclist to calm down.
However, he continued to flail his hand aggressively and even tried kicking the old man in the face, causing the latter to fall backwards.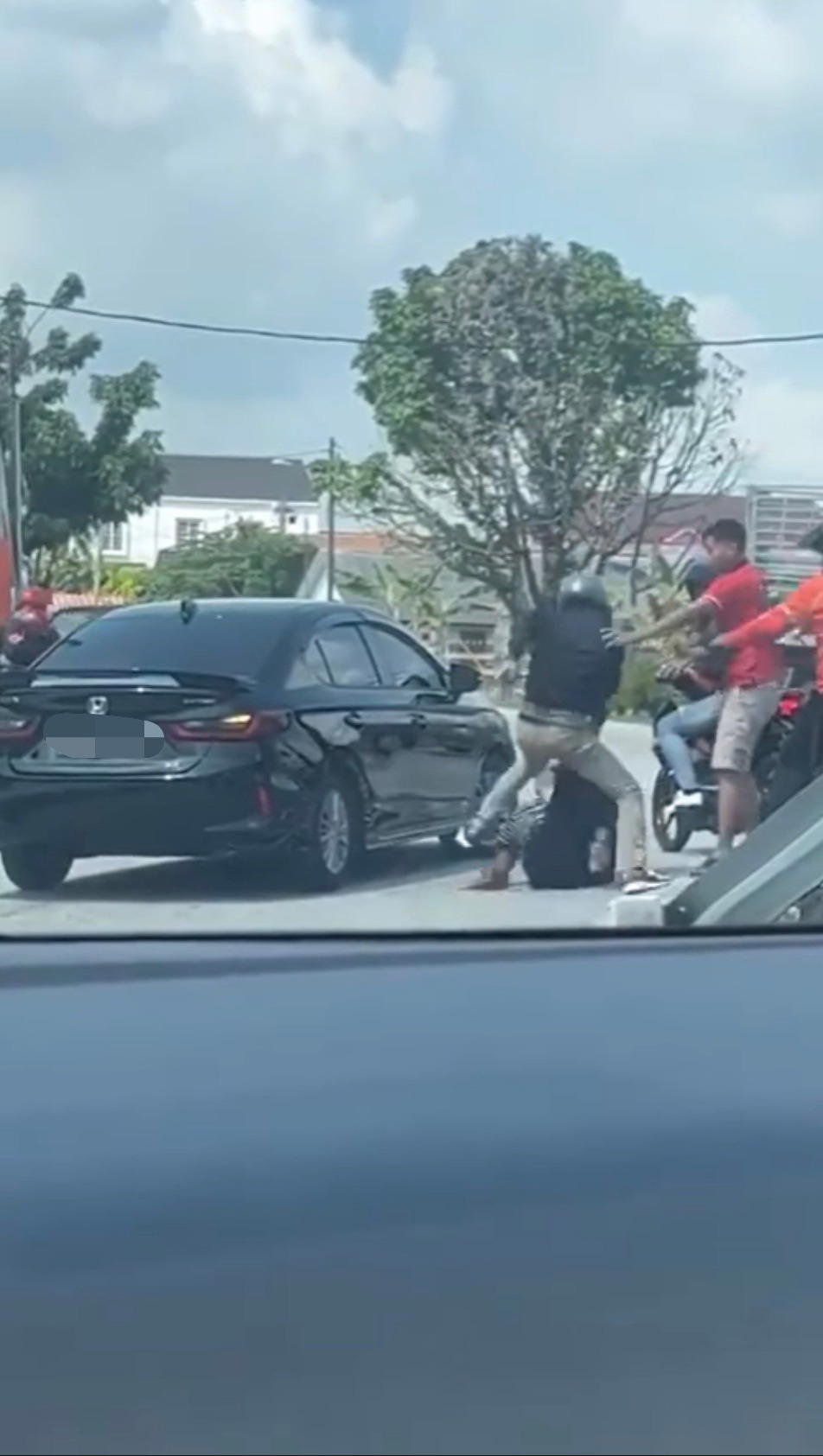 Watch the video here: (TW: Contains scenes that may be disturbing for some)
Assaulted for no apparent reason
The video has since caught the police's attention, who later issued an official statement over the incident.
In the statement, Shah Alam district police chief Mohd Iqbal Bin Ibrahim said that the 61-year-old victim was driving to Putrajaya with his wife and grandchild.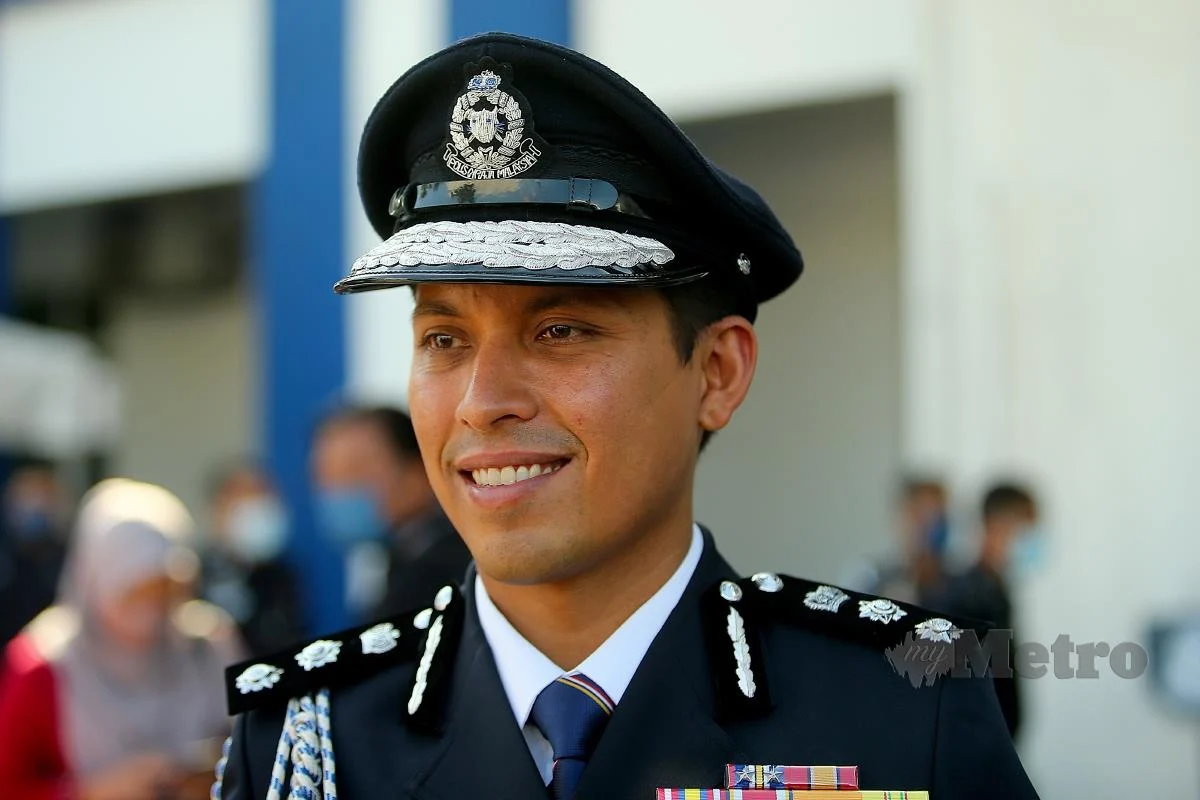 "As he was turning right into Alam Avenue, the suspect, who was riding a Yamaha Y15 on his left, began shouting and scolding him loudly.
"When the victim got down from his car to see whether there were any signs of a collision, he was kicked by the suspect in the left chest, face and head, causing him to suffer swelling to his eye and head, along with pain in his ribs," he said.
Mohd Iqbal added that the victim later lodged a police report at 2pm and the suspect was successfully arrested shortly after and will be remanded today (May 23).
The case will be investigated under Section 323/506 of the Penal Code and those with further information can contact Investigating Officer Insp. Nur Syuhada at 018-9124770.
Read the statement here: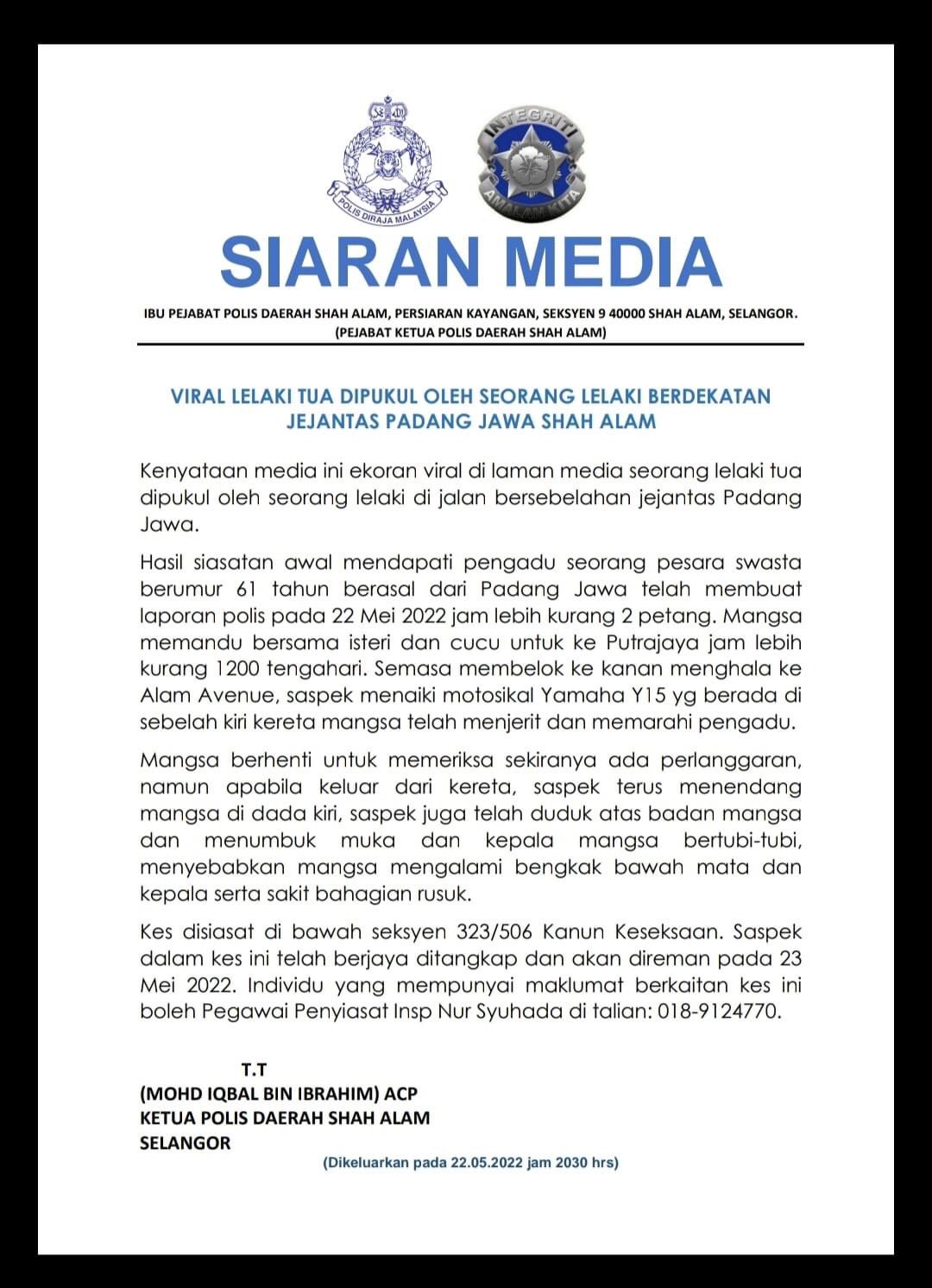 Read also:
---

---
Cover image: FB/Kedah Kini