An 11-year-old student was severely injured after a motorcycle collided into him while he was crossing the road near a school at Senggarang, Batu Pahat around 7am on Tuesday (Aug 16).
The incident was first captured by a dashcam attached to the rear of a car and was later uploaded to TikTok.
Told by guard to cross
In the 1-minute clip, it showed the student waiting patiently by the roadside as several cars passed by.
After several seconds, the light turns green and a school guard standing on the other side of the road signals to the student to cross.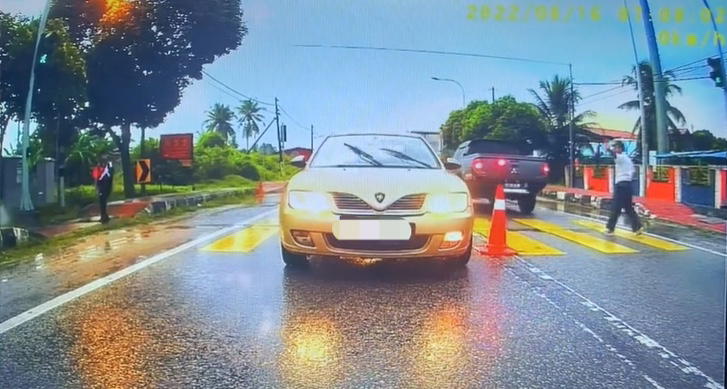 Barely after the student took a few steps forward, a motorcycle suddenly appeared and rammed into him, sending both parties sprawling across the road.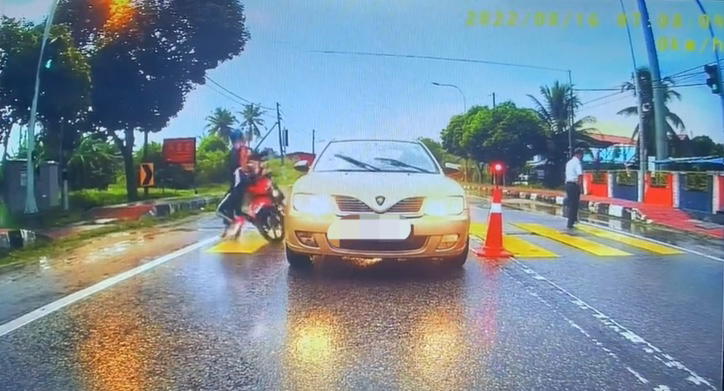 Watch the video here: (TW: May cause distress for some viewers)
Motorcyclist & student injured
Sinar Harian reported that the student suffered severe head injuries and is currently undergoing treatment at Hospital Sultanah Nora Ismail (HSNI) Batu Pahat, while the 29-year-old motorcyclist sustained light injuries.
Batu Pahat district police chief Assistant Commissioner Ismail Dollah said the motorcyclist has also given his statement at the police station.
The case is currently investigated under Section 43(1) of the Road Transport Act 1987.
To all the drivers out there, always slow down when you approach pedestrian crossings!
READ ALSO:
---
---
Cover image via TikTok/@ctnazela
---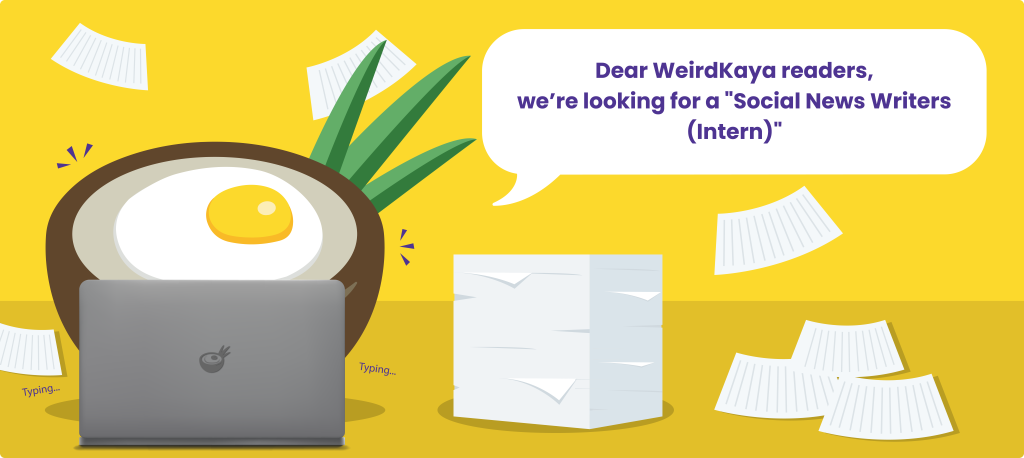 ---