A mother recently took to Facebook to call out a man for his ignorance and discriminating against her child suffering from cerebral palsy (CP).
'Get her out of here!'
According to the post, Norzalinda Hamzah wrote that she had sent her daughter, Nur Alisha Batrisya Ahmad Fauzi for a checkup at a government hospital after work.
After much hassle, she managed to make her way into the hospital and hardly had time for a breather when she was approached by a young couple — a man and his pregnant wife.
To her surprise, the man suddenly asked her whether she could move Alisha away from the area.
Delivers clapback
Norzalinda initially thought that Alisha had excreted in public but found nothing. When she asked the man the reason why he wanted her to move her daughter away from him, he said:
There are pregnant mothers here. You bringing your child here will only spread it (cerebral palsy) to the rest.
"I was confused and speechless," she wrote.
After regaining her composure, Norzalinda decided enough was enough and told the man off.
"I told him calmly, 'Don't worry, you won't get children like this because you're not as amazing as I am. Only amazing parents get to take care of a special child. You? Weak.'"
She also lamented in the post how people still believed such myths in this present day and age.
Speaking to WeirdKaya, Norzalinda emphasised that her intention was to raise public' awareness about cerebral palsy.
Read her post here:
Other challenges
Norzalinda told Malay Mail that another issue she often faced was the inconvenience faced by drivers or guardians of disabled individuals (OKU) who don't have access to OKU parking spots.
"I had to park my car in the field area. I still needed to assemble my daughter's stroller (which is not like a normal stroller), and I had to push her under the hot sun all the way to the hospital. What if it was raining that day?" she said.
Widespread online support
The post has since garnered 5.8k reactions, 1.4k shares and 465 comments, with netizens praising Norzalinda for her witty reply and showing support for her family.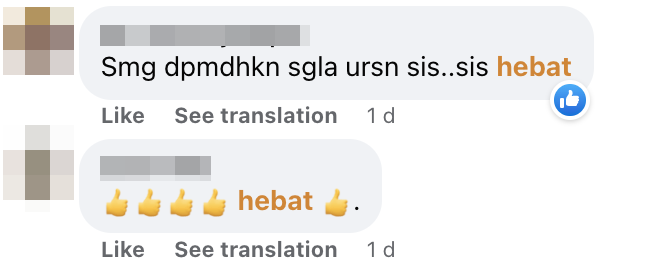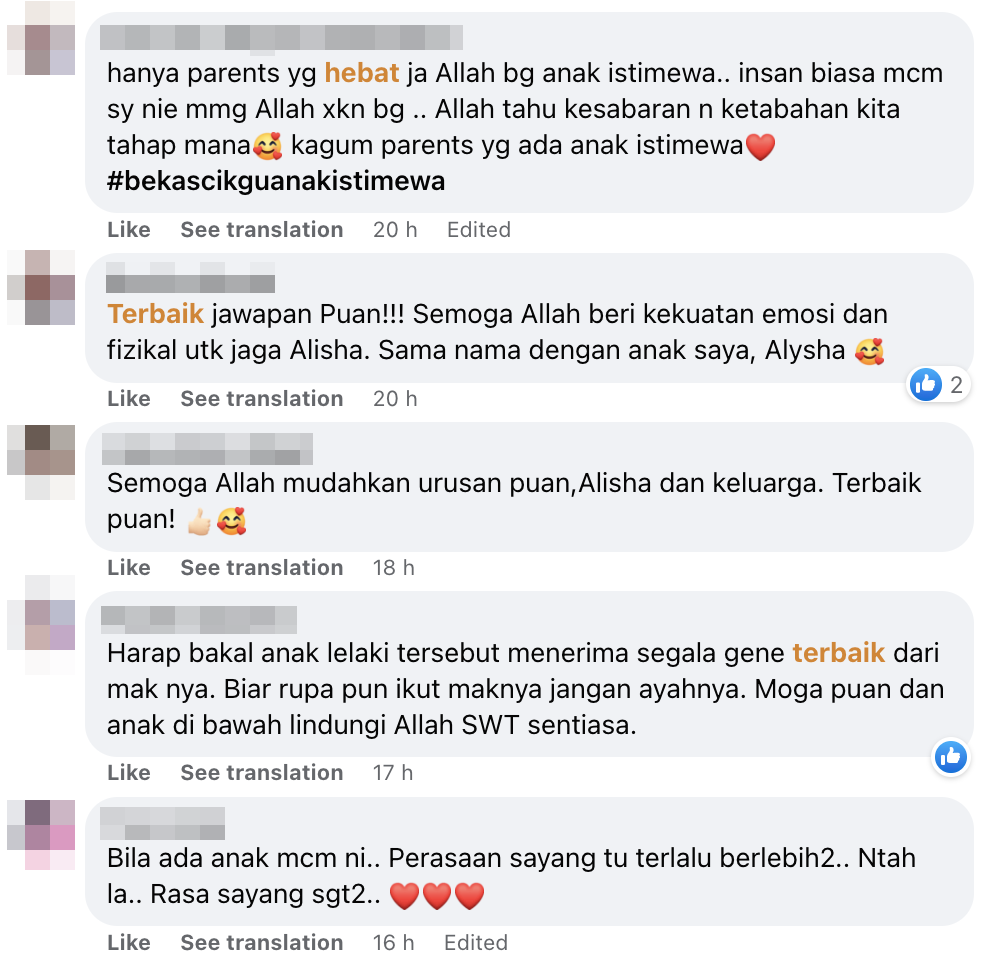 Public Health Malaysia also shared her post on their Facebook page and affirmed that cerebral palsy isn't contagious.
What is cerebral palsy?
According to the Health Ministry's official website, cerebral palsy is a static and non-progressive disorder of movement and posture due to injury/damage to the brain during its development stage.
Around 1 to 2 out of 2000 babies are diagnosed with cerebral palsy and it's ten times more frequent among premature and underweight babies.
However, most importantly, it is NOT contagious as it's a condition that affects the brain's motor control centre.
**Special thanks to Norzalinda for sharing her story with us.
Read also:
---

---
Cover image via FB/ Norzalinda Hamzah