The Spanish-themed crime drama that debuted in 2017 will be airing its fifth and final season tonight, sending the entire Internet buzzing with anticipation.
It will be divided into two parts, with Volume 1 featuring the first five episodes and Volume II showing the remaining five in December.
If you are an avid fan, rest assured that there are no spoilers or theories in this article. Instead, let's talk about the playlist and contests that you should know to get hyped!
A chance to win gold bars!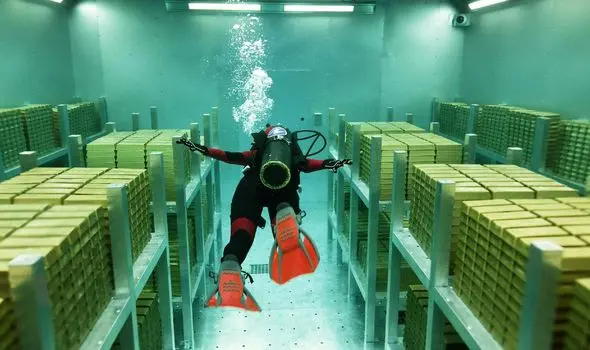 To celebrate Part V's release, Netflix Malaysia announced that 30 pieces of replicated gold bars are now up for grabs.
According to its website, each gold bar is engraved with a unique Money Heist design and are limited editions.
While these aren't real gold, they're extremely special and come directly from the production of Money Heist Part V. It's literally a money-can't-buy reward from La Banda to YOU.
Bella Ciao playlist – Malaysian remix
Other than winning gold bars, a remix of Money Heist's iconic soundtrack Bella Ciao by Malaysian artists is also available on Spotify too!
Series recap
Some of you may have forgotten the plot leading up to Part V. Fortunately, Twitter has provided a thorough infographic outlining the series' major events.
However, if you're still catching up on the previous season, stop scrolling! #SpoilerAlert
Last but not least, order your popcorn early so you that you can tune in at 3 pm (Malaysia time) to witness the final journey of The Professor!
Cover Images via Express and Netflix Malaysia
Author: Anna Wong
Proofreader: Sarah Yeoh