A money changer had a frightening encounter with a group of robbers who ambushed him with a machete and axe and stole money from him.
China Press reported that the incident took place outside Teega Tower Office in Johor Bahru at 9.45am on Monday (Mar 13).
Money changer robbed with machete and axe
In a video uploaded to China Press Johor's Facebook page, it showed a black car being surrounded by a white and another black car.
Sensing that trouble was ahead, the money changer, who supposedly drove the black car, drives back and forth while ramming into the other cars in order to escape.
In the midst of doing so, one of the robbers could be seen clinging onto the window of the car and refused to let go.
The other two robbers then approached the money changer with a machete and forcefully opened the car door.
Desperate for help, the money changer blasted his horn to get the attention of bystanders but no one came to his aid.
While the person filming the incident didn't offer any help, she zoomed the camera to get a better picture of the robbers' car plate number.
Tried to escape but failed
In yet another attempt to escape, the money changer reversed his car into the vehicle behind him.
A robber who was right beside him then slashes at him wildly with the machete to prevent him from fleeing.
Unfazed, the money changer put his foot to the gas pedal and speeded away. Unfortunately, his car came to a halt before it could get past the foyer, giving the robbers another chance to attack.
In the midst of the attack, one robber was seen hauling a huge bag from the back of the black car and placing it inside the white car.
Watch the clip here:
Robbers arrested less than 24 hours later
Fortunately, police were able to nab the two of the robbers in less than 24 hours after the incident took place.
Iskandar Puteri district police chief ACP Rahmat Ariffin told Bernama that police also seized RM10,000 in cash and machetes believed to have been used in the attack.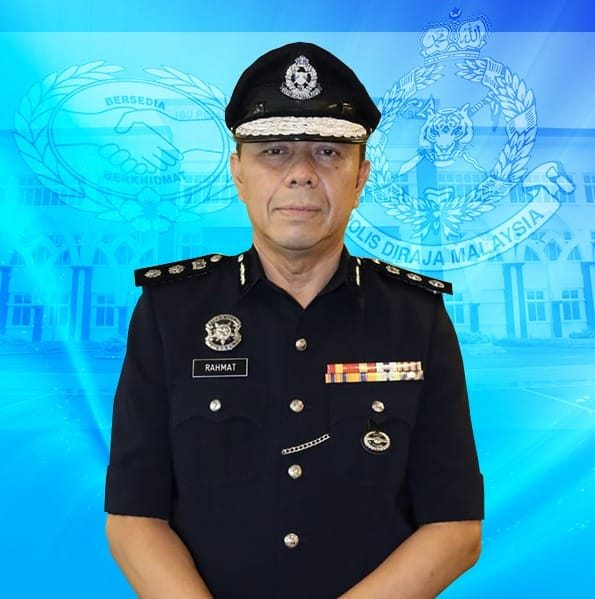 "Both suspects admitted to hitting the victim's car and injuring him," he said, adding that one of them has a criminal record while the third suspect is still at large.
As for the victim, he was admitted to a private hospital to seek treatment for head injuries but has since been discharged.
Eyewitnesses are also encouraged to head to the Iskandar Puteri police headquarters to assist investigations.
READ ALSO:
---

---