Mixue (蜜雪冰城), a Chinese tea-based beverage brand that has over 22,000 outlets worldwide, has finally entered Malaysia and as a former student who studied in China, I decided to give it a try and see if it brought back any memories of my time there.
Mixue is famous in China due to its affordable pricing, convenience and successful marketing. Whenever you enter a Mixue store, you will be bombarded with its theme song – Tian Mi Mi (甜蜜蜜), a jingle that's guaranteed to be stuck in your head for life.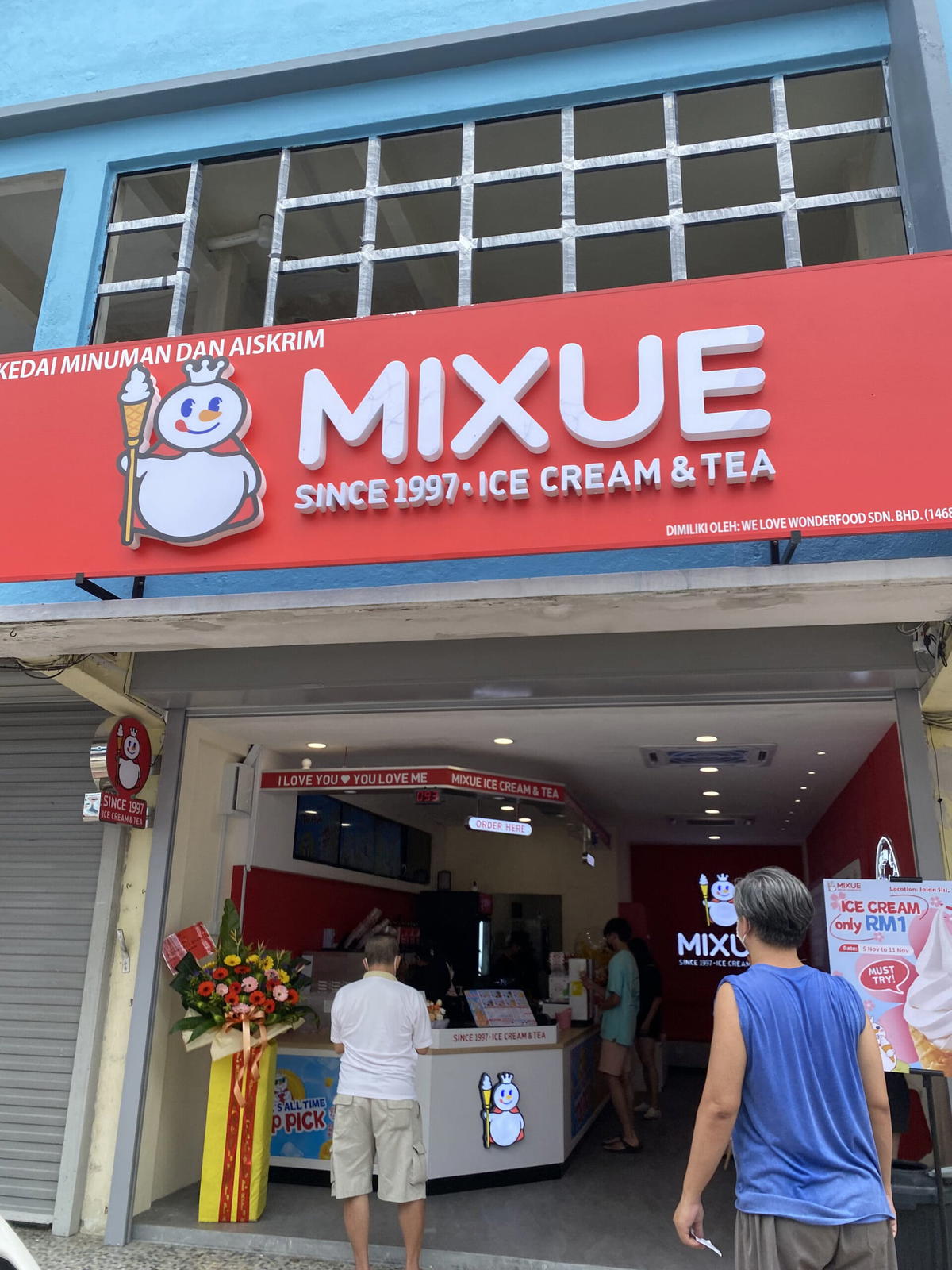 I was visiting Muar when stumbled upon a Mixue outlet and went in without hesitation. The design of the store is clean and modern but yet retains the same design as its stores in China. It is also quite noticeable thanks to its eye-catching signboard.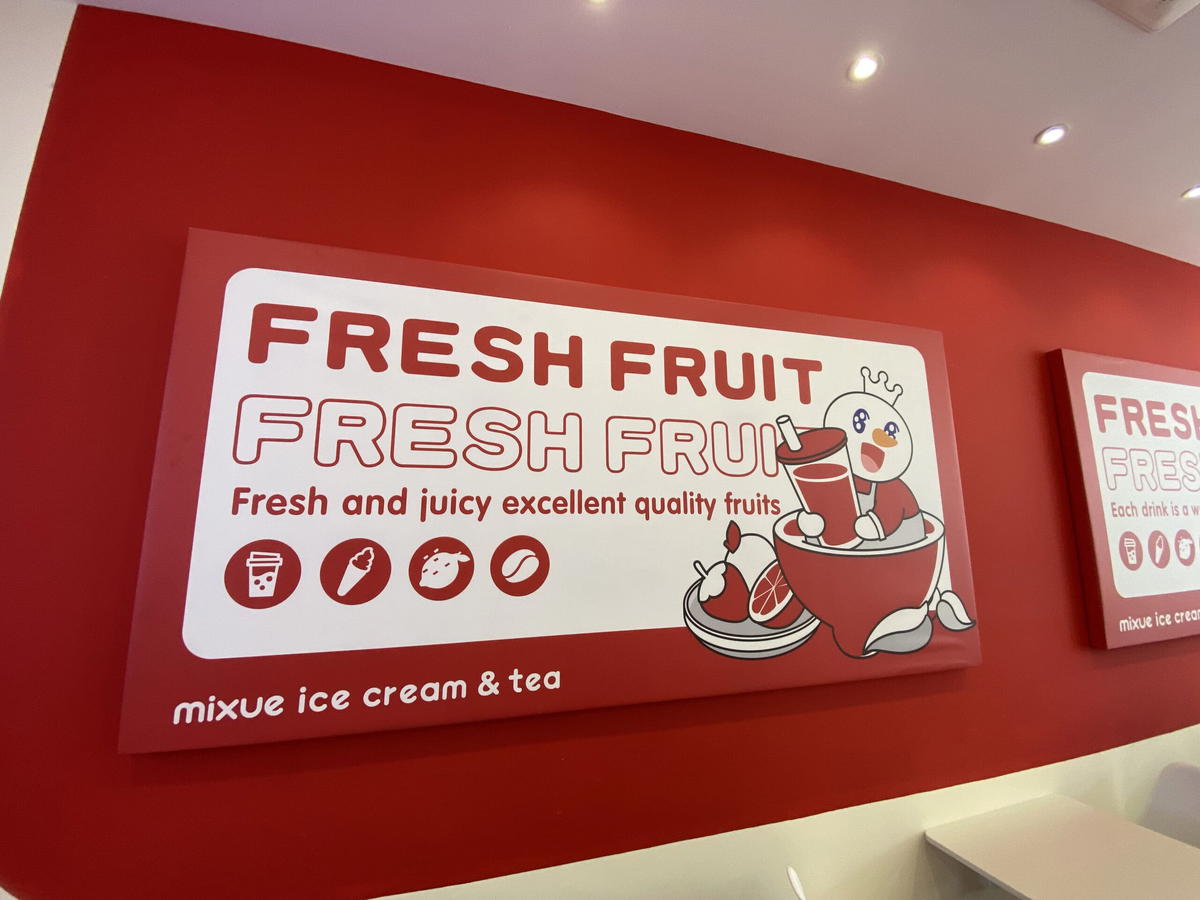 Menu At Mixue
As you can tell from the menu, the prices are relatively more affordable than most bubble tea shops in Malaysia. For example, their Fresh-Squeezed Lemonade only costs RM2.90, whereas their most expensive drink, Coconut jelly milk tea comes at a price tag of RM6.50.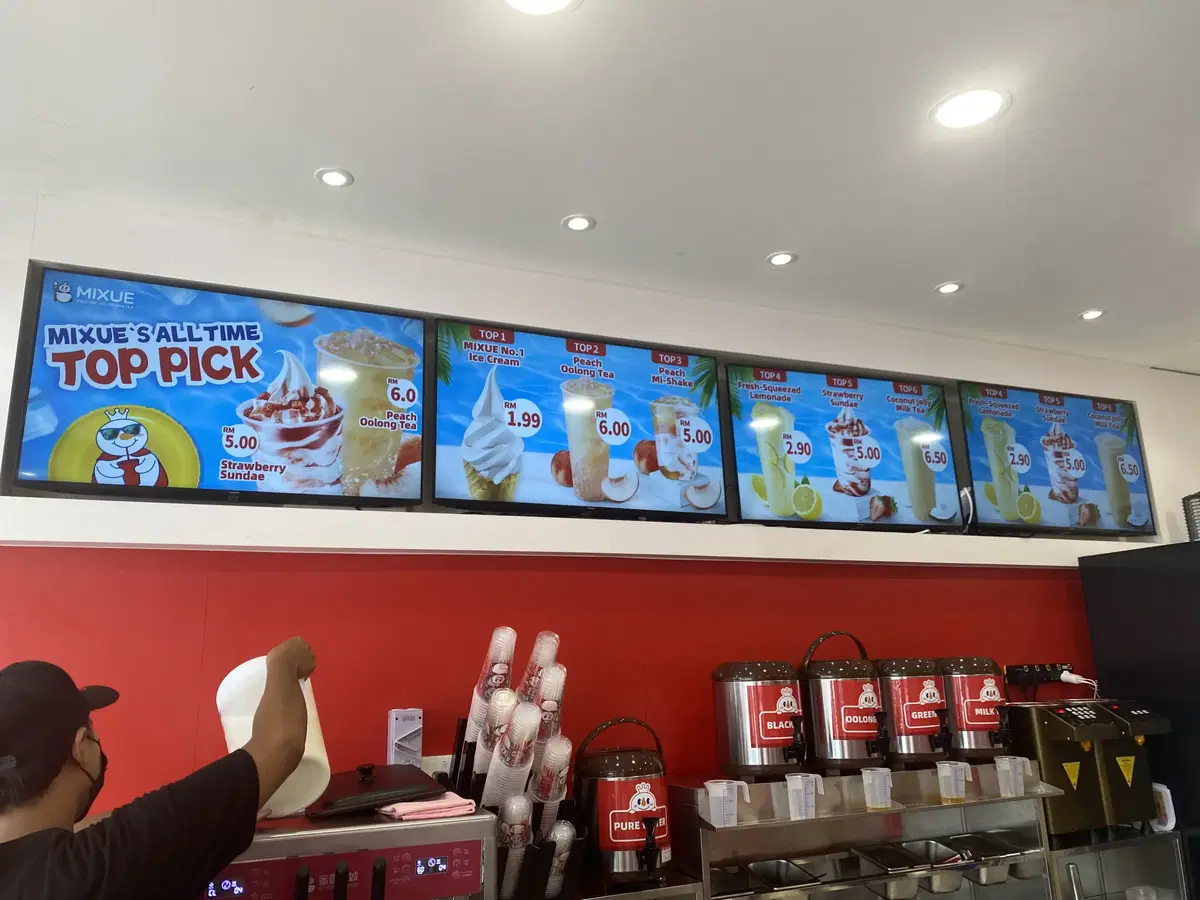 Besides, they are currently running a promotion where their ice cream is selling for just RM1.
Peach Mi-Shake (RM5)
I first ordered the Peach Mi-Shake (RM5) and got it within 5 minutes despite the crowd.
Judging from its appearance, the drink looked no different from any other milk tea. When I took the first sip, I immediately felt refreshed and my thirst quenched instantly. The toppings given were also quite generous given the price tag.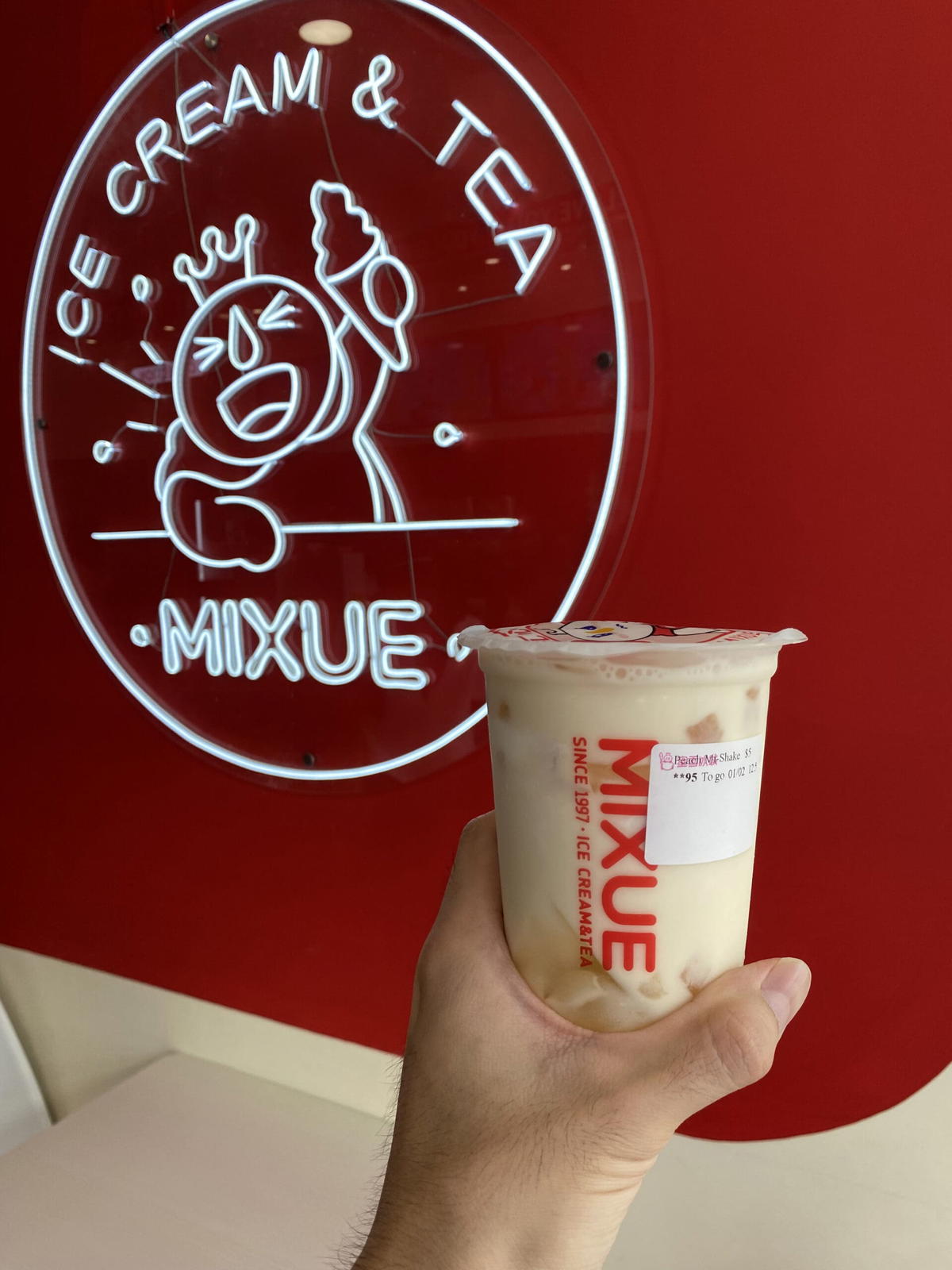 However, the drink quickly lost its initial appeal and I didn't finish it as it was way too sweet. It also tasted quite plain as it was merely a mixture of milk tea & peach.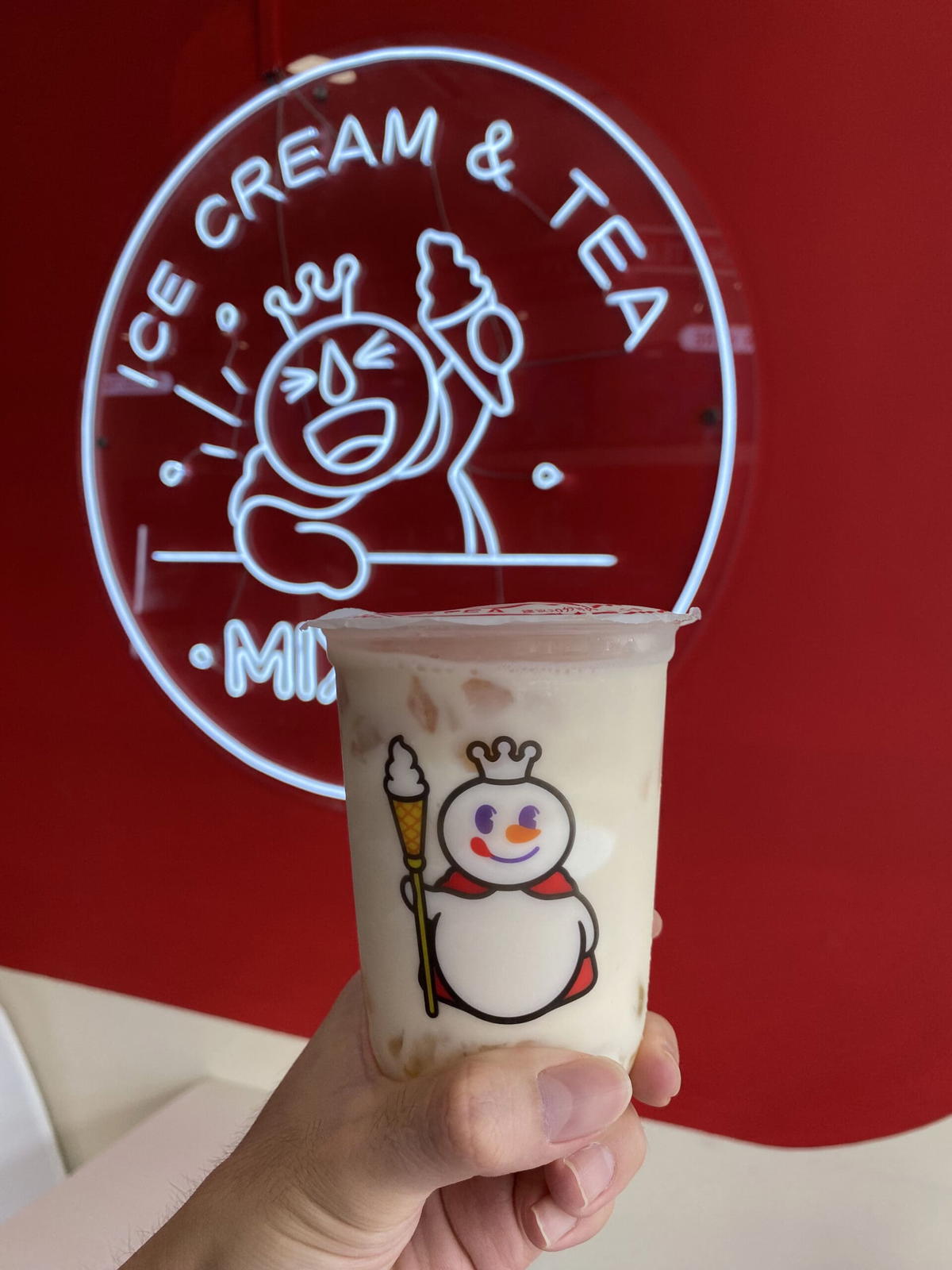 The only saving grace was that the cup's design was presentable thanks to its cute mascot, making it rather Insta-worthy.
Brown Sugar Pearl Milk Tea (RM5.50, but no pearls T.T)
The Mixue staff recommended me the Brown Sugar Pearl Milk Tea (RM5.50) and I gladly placed an order for it. But right after, they informed me that they had run out of pearls for the time being.
Though I was slightly baffled, I accepted their offer to change the topping to coconut jelly instead.
The Brown Sugar Pearl Milk Tea's size was slightly bigger than other bubble tea shops and will definitely make you full.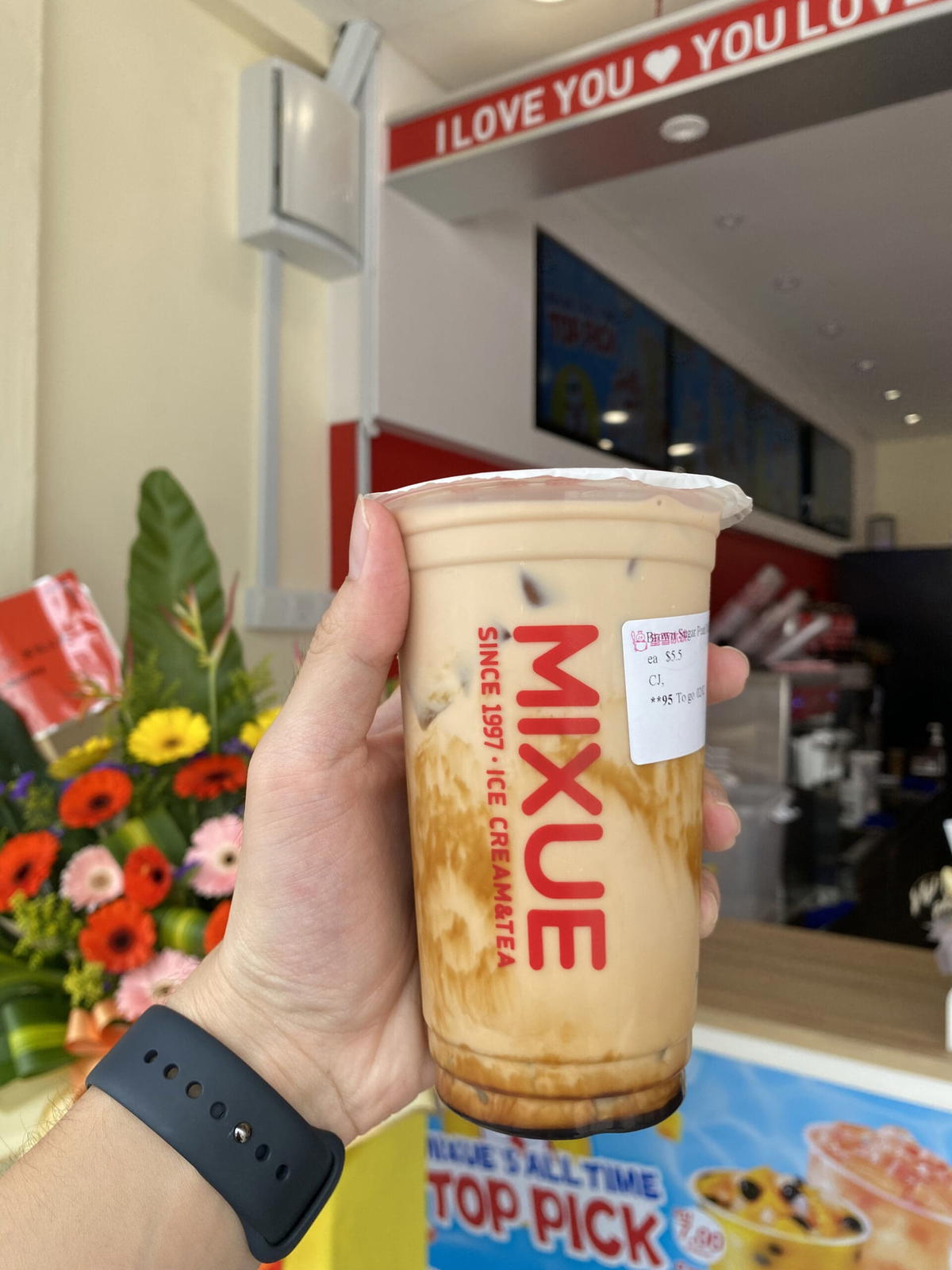 I wasn't expecting much, but to my surprise, it turned out to be quite good as the brown sugar provided a natural sweetness which complemented the milky beverage.
The portion was also much bigger than the Peach Mi-Shake and I literally felt full after drinking it.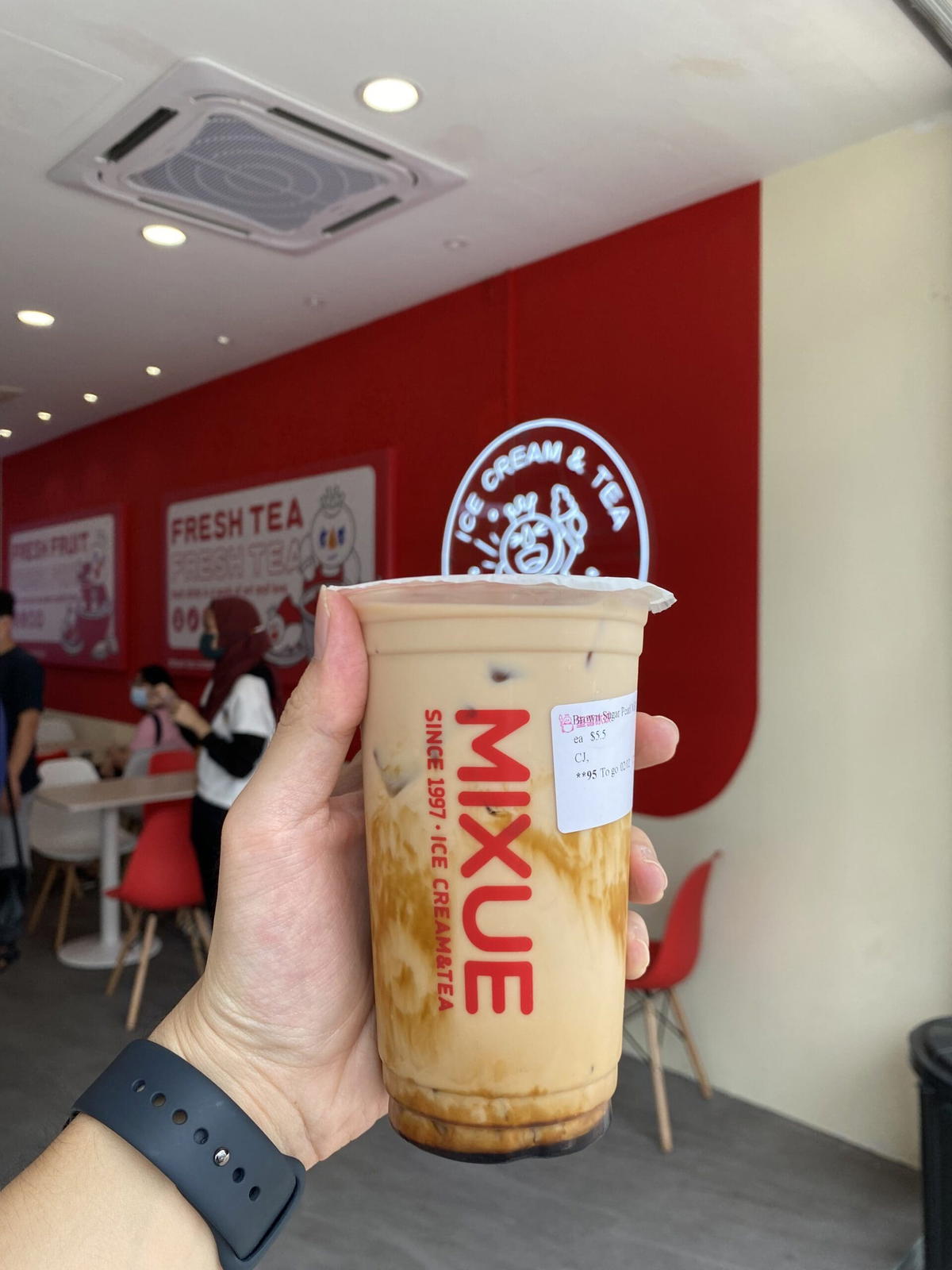 Best place for a quick fix, but not luxury
One thing to note is that the drinks here generally lean towards the sweeter side and you might feel greasy after trying it.
On the flip side, I do believe Mixue is a good place for a quick fix as the price is way more affordable where you can fix your bubble tea cravings or refresh yourself their fruit drinks. However, do keep your expectations in check as Mixue's not known to provide an exceptional taste or 5-star service by the team.
Drop by Mixue at the following outlets:
KL Address:
Aeon Maluri (Kuala Lumpur)
Ground Floor, Jalan Jejaka, Taman Maluri Cheras 55100, Kuala Lumpur.
Muar Address:
Ground Floor, G-3, No.44, Jalan Sisi, 84000 Muar, Johor.
This in an independent review by WeirdKaya.
READ ALSO:
---
---